Quick Flight To Madline Island August 20, 2001
---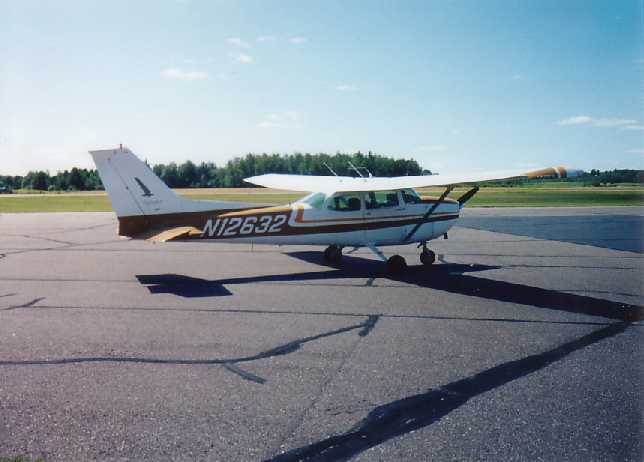 Cessna 172 "N12632" sitting on Merrill Airport ramp, fueled and ready to go as soon as Bucker shows up.
---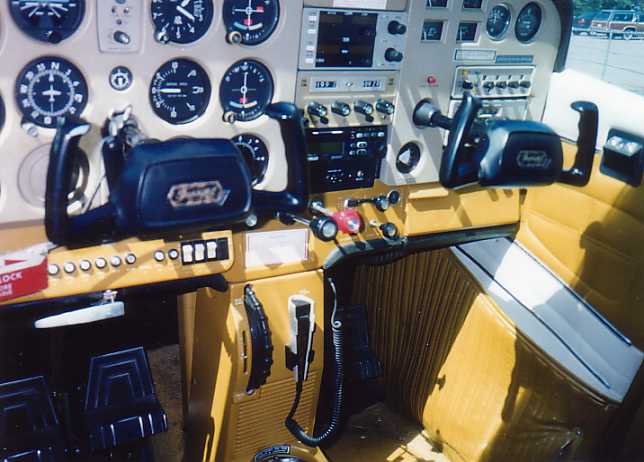 A picture of the airplane's controls and panel.
---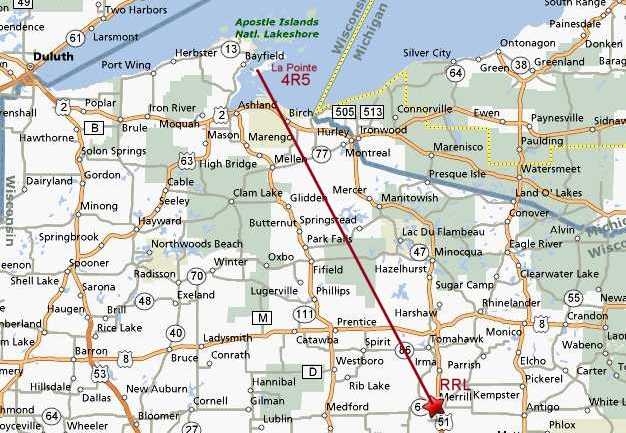 A map of the direct route flown. I will be on the look out for that 1499 foot AGL (above ground level), or 3049 MSL (mean sea level) WSAU Channel 57 TV tower, which is east of Park Falls and very close to my course line.
---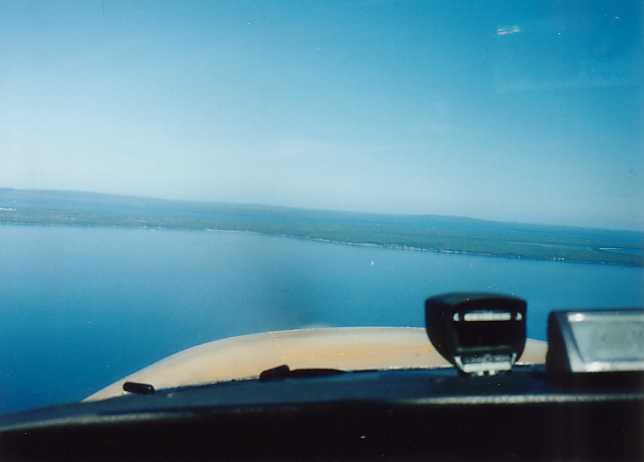 Over Lake Superior and La Pointe Airport is straight ahead at 12 O'clock. The chain of 22 Apostle Islands are in view.
---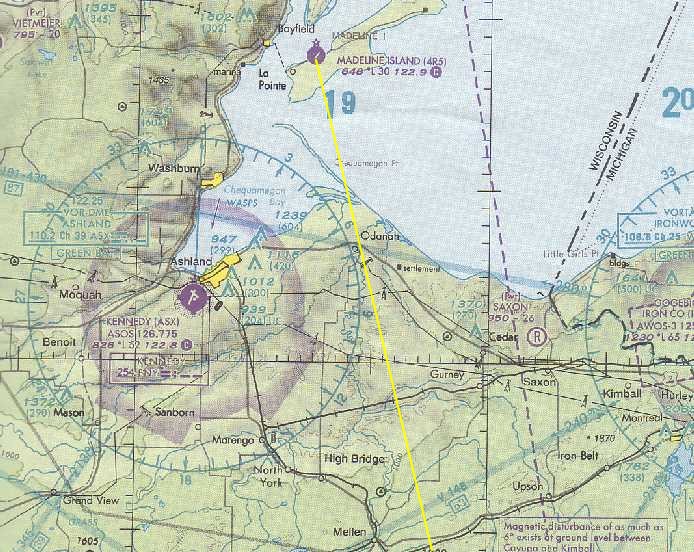 Aviation Sectional Chart excerpt of 4R5-La Pointe.
---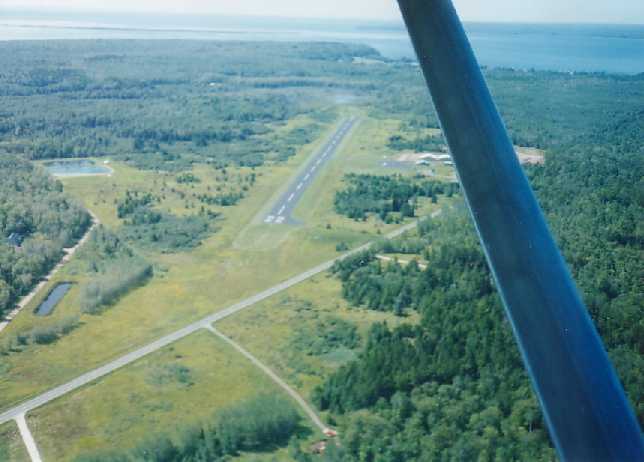 A view of La Pointe's Runway 22, but first I have to take a look at downtown and the pier.
---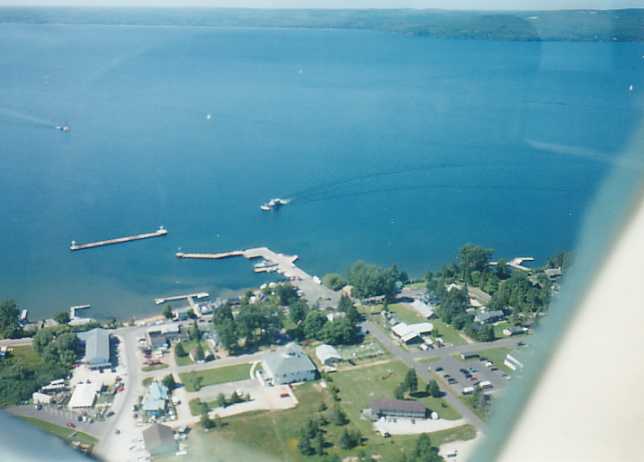 The Madeline Island Ferry line is arriving.
---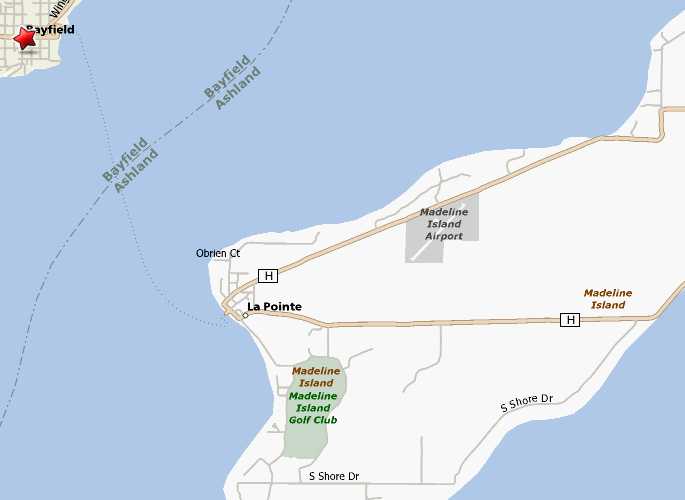 The Madeline Island Ferry line operates between Bayfield and La Pointe. madferry.com
---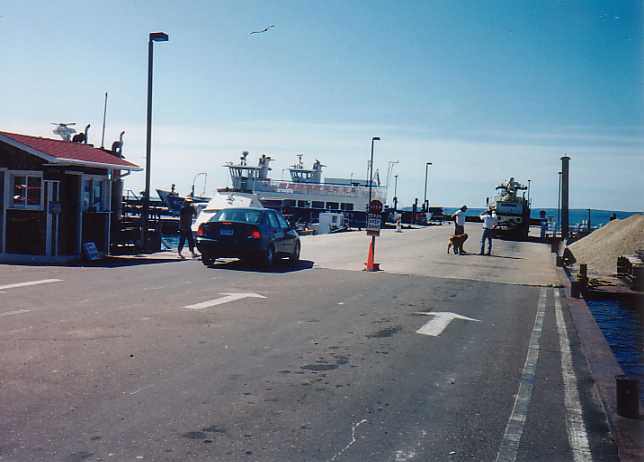 After landing, we started walking towards town and a local person stopped and offered us a ride to town. He recommended the Bell Street Tavern for a good place to have lunch. BSTavern.com . He dropped us off there. After lunch, we checked out the downtown, dock and then walked back to the airport. We then flew back to Merrill, deviating the course east to see Woodruff-Minocqua, Tomahawk and then the Merrill downtown tour, prior to landing on Runway 16. A nice day for flying and to check off another item on my "To Do Airport Destination List".
---
Back To La Pointe 1 Back To La Pointe Intinerary Menu Done Back To Trips