Las Vegas May 19-23, 2017
---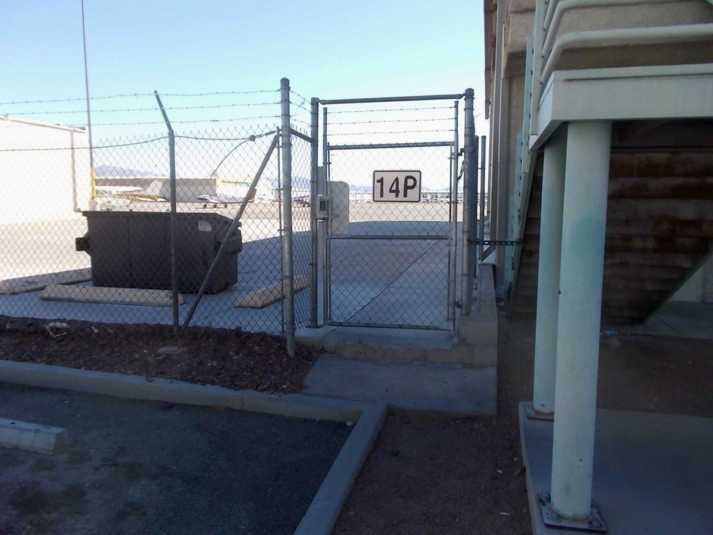 May 20, 2017 - VGT Gate Entrance to West Air Aviation.
---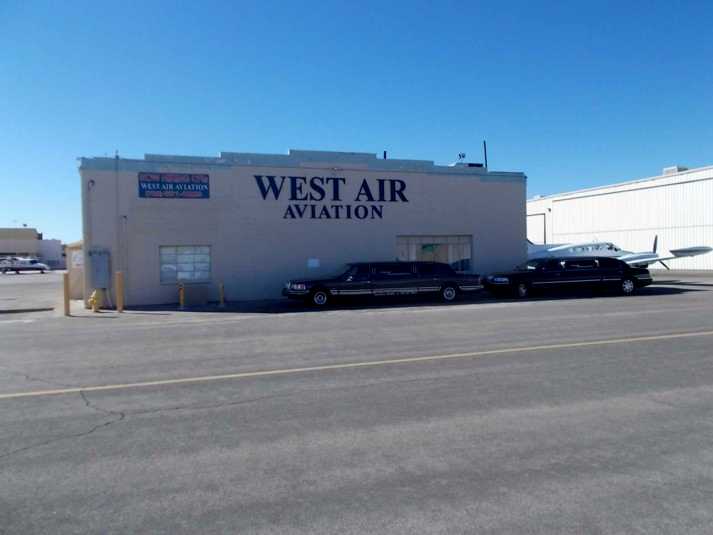 May 20, 2017 - Inside the Gate at West Air Aviation.
---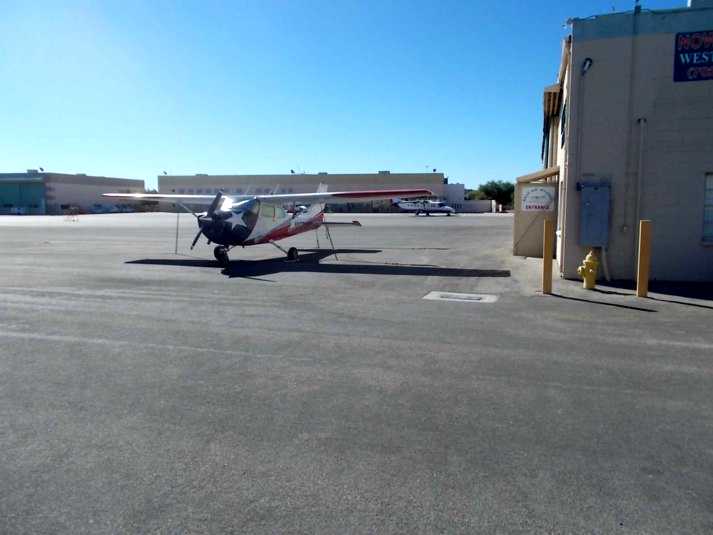 May 20, 2017 - West Air Cessna 172L N1079M - Parked in Front. It was my 1st West Air Rental back on May 19, 2014 for a Hoover Dam, Boulder Airport Touch and Goes and Red Rock Tour.
---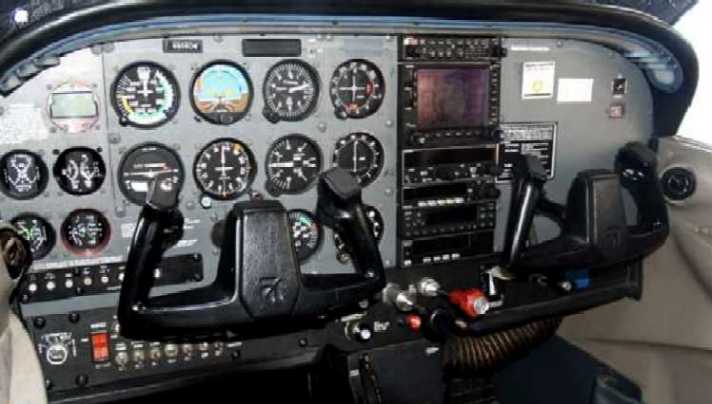 Equipped with a GMA340 Audio Panel, Avidyne IFD540 WAAS GPS, King KX155A Nav/Com, GPS/VOR/LOC/Glideslope #1, VOR/LOC #2 Indicator, KR87 ADF, GTX330 Transponder, KAP140 AP, Dual Push to Talk Buttons, 4-Position Intercom 180 Horsepower, Fixed Pitch Propeller
---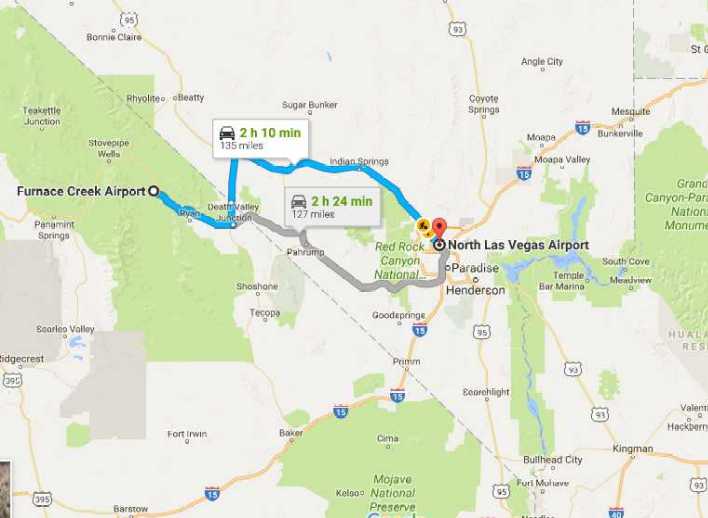 Google Map indicating land routes from KVGT North Las Vegas Airport to Furnace Creek Airport. In the Cessna Skyhawk, we took-off on VGT Runway 12R, climbing right turn, remaining below the Class B airspace of 4000 feet, to the northwest practice area, then climbed to 6500 feet, which gave adequate clearance of the mountain peaks. Then pretty much straight west to Furnace Creek.
---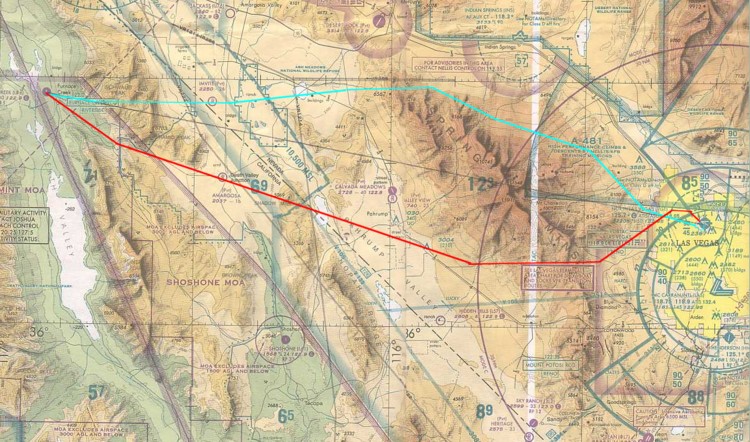 Pencil line indicates straight line course to Furnace Creek. To avoid the slow high climb sufficient enough to clear the Mount Charleston peak gaps, we took the route indicated in the color Cyan. An altitude of 6500 was sufficent to clear the gaps in the peaks. We approached Furnace Creek from the southwest gaps to be able to lose the 5900 feet for pattern altitude. The return flight course is indicated in the color red.
---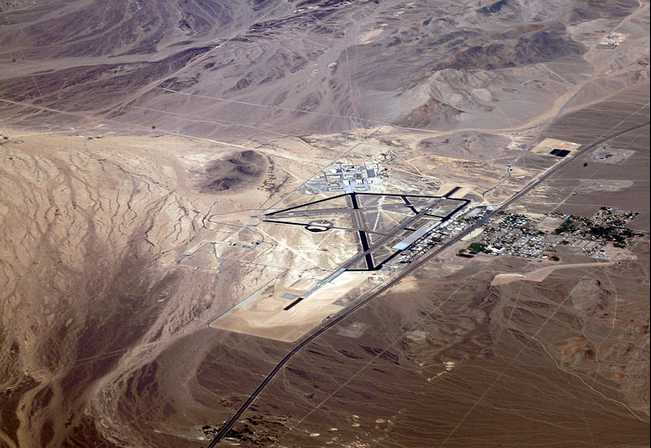 Our westerly course took us abeam, just outside the Class D Airspace of Indian Springs, which gave a good view, off the the right wing, of Creech Airforce Base, which is the Airforce's world-wide Drone piloting command center.
---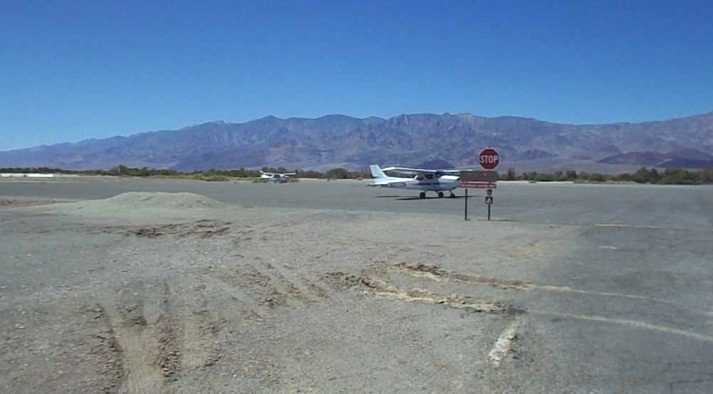 May 20, 2017 - Furnace Creek - After Landing in Death Valley, California - Lowest and Hottest Airport in North America.
Furnace Creek Airport, L06, is a public airport located 0.75 miles west of Furnace Creek, Death Valley, serving Inyo County, California, USA. This general aviation airport covers 40 acres and has one runway, 16/33. At -210 feet MSL, it is the lowest elevation airport in North America. The original airfield, known as Furnace Creek Emergency Landing Field, was built around 1942 by the War Department. It served as an emergency landing field for Army and Navy military aircraft. It was abandoned after the end of the war in 1945. The current airfield was opened in May 1953, one mile west of the wartime emergency landing strip, along State Route 190, adjacent to Sunset Campground. It is now used only as an overflow area for Sunset Campground during busy periods, such as a 49ers Encampment.
---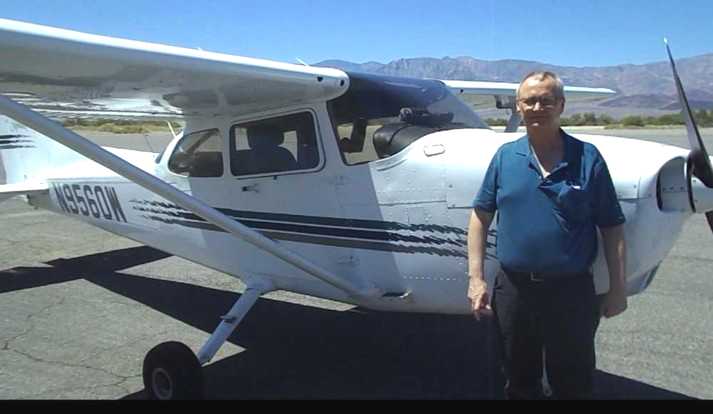 May 20, 2017 - Furnace Creek - After Landing in Death Valley - Still Video Capture - Westerly View.
---
Back To Page 1 Back To Vegas Itinerary Menu &nbsp Next To Page 3