To Government Center
---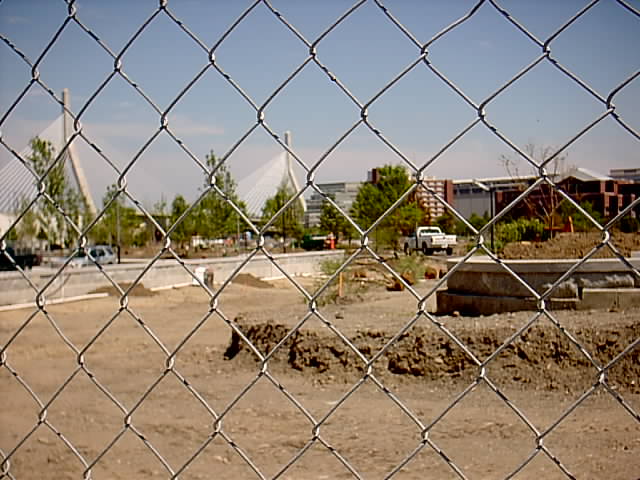 Some more of the Big Dig work. Landscapers planting trees and sod
---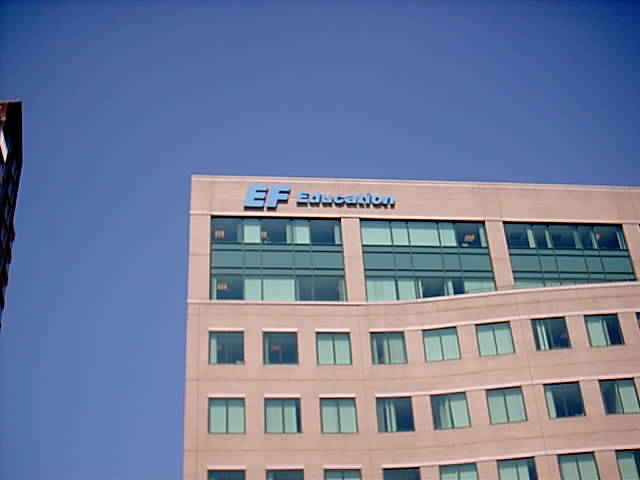 EF Education First The worlds largest language school.
15 Monsignor Obrien Hwy
---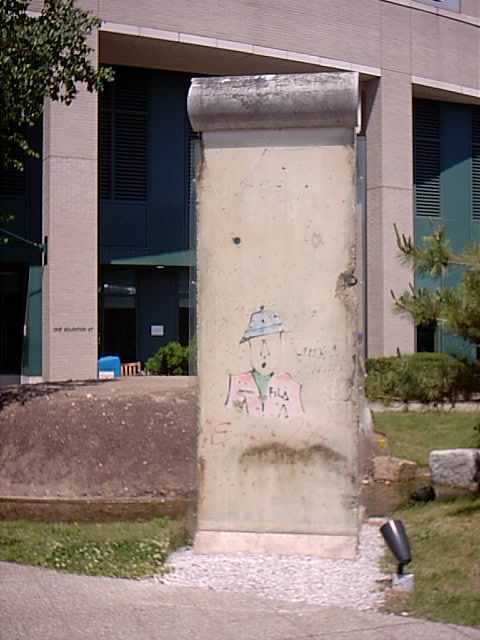 Part of Berlin Wall on display in front of the EF Building.
---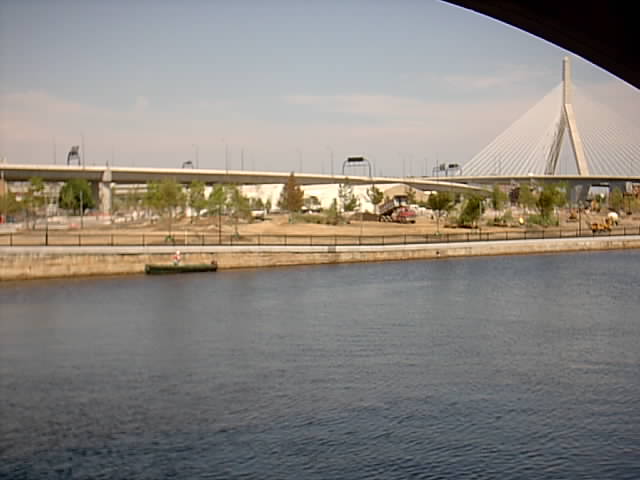 ---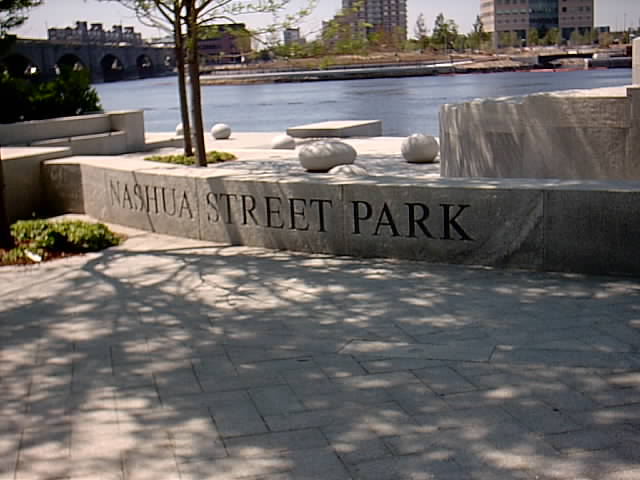 Walking by Nashua Park again after the DUCK ride on the way to the North Subway Station.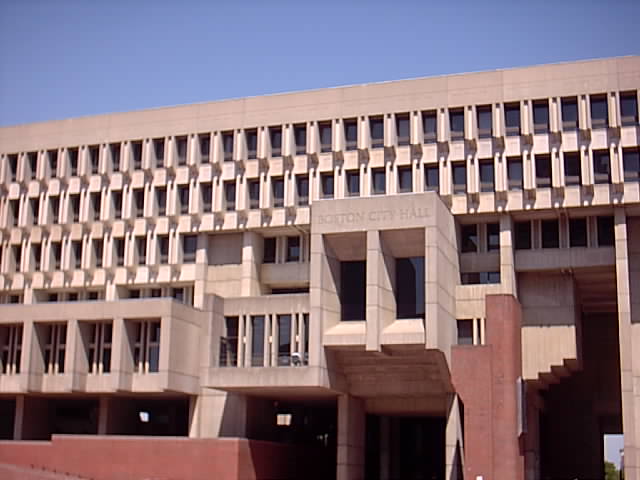 Arrived at Government Center is here the Boston City Hall.
---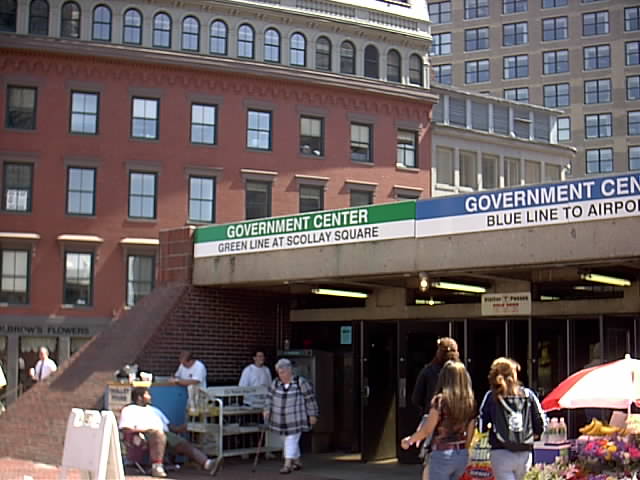 The entrance/exit of Government Center or Scollay Square Subway Station. I transferred subway lines below here quite often, but this is the first I came above ground.
---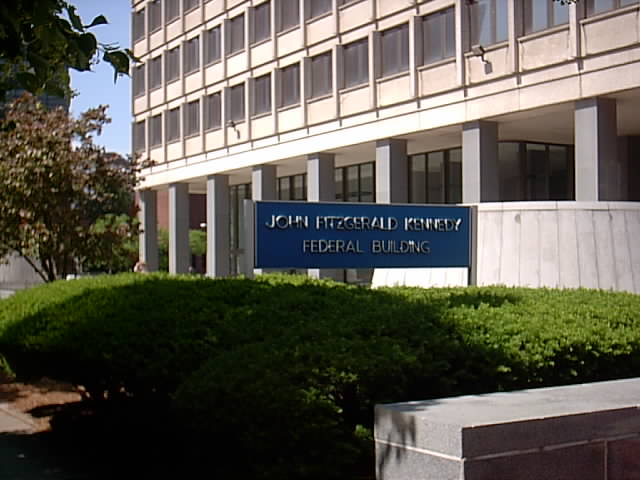 John Fitzgerald Kennedy Federal Building.
---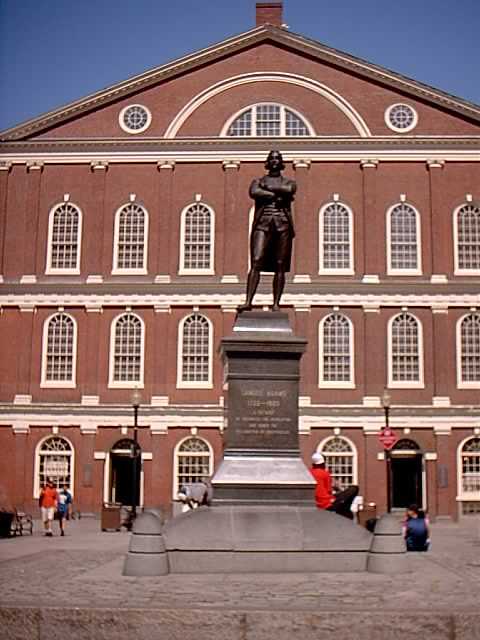 Statue of Samuel Adams in front of Faneuil Hall
Faneuil Hall was originally designed in 1740 by John Smibert. The brick, two story building in Georgian Style was funded by a wealthy French merchant, Peter Faneuil, who donated it to Boston. The building was completed in 1742, but burnt to the ground only 19 years later. It was rebuilt following the original design in 1763.
The first floor of the Faneuil Hall served as a market place, the second floor contained a large meeting hall which was first used for town meetings in 1764. This is where Samuel Adams and fellow revolutionary colonists gathered and protested the 'taxation without representation'. The many meetings held by American patriots between 1764 and 1774 gave Faneuil Hall the nickname 'Cradle of Liberty.
---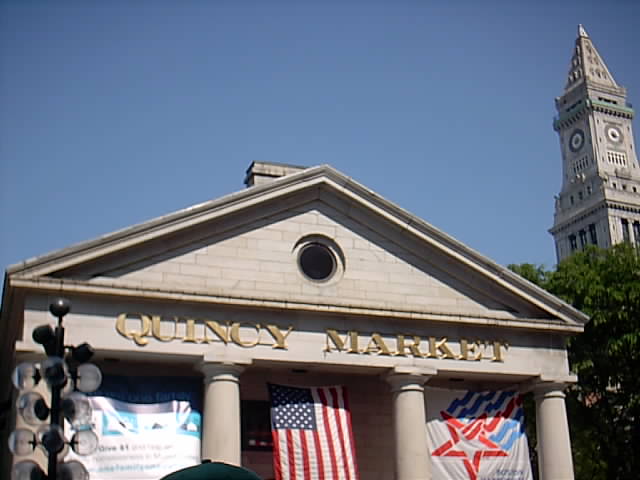 Quincy Market
It is right behind Faneuil Hall at harbor's edge at the town clock. It served as expanding market place as an indoor pavilion of vendor stalls.
---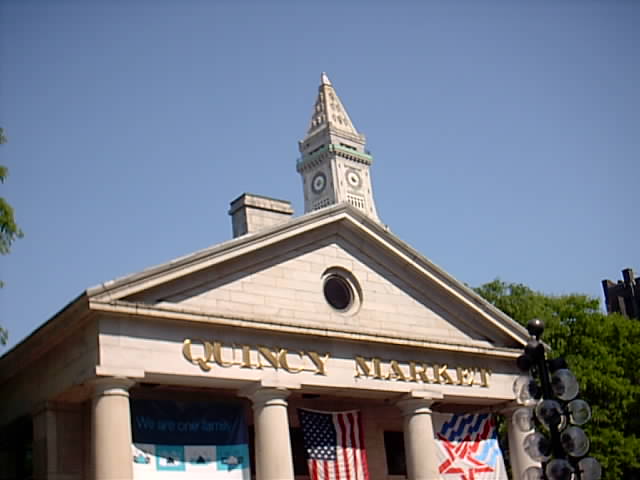 Quincy Market
---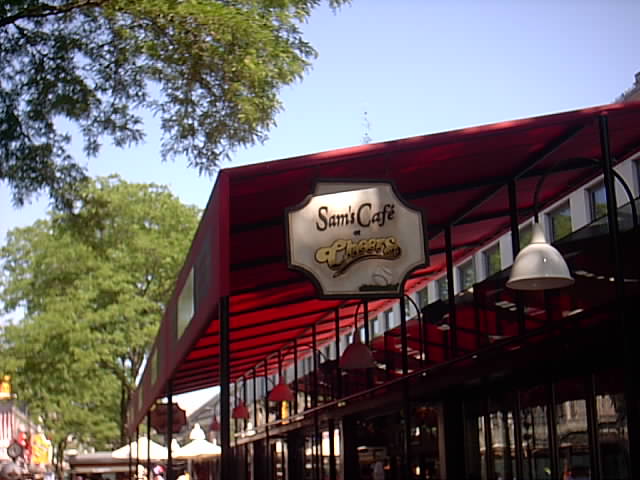 "Sam's Cafe" and the other "Cheers" at Quincy Market
---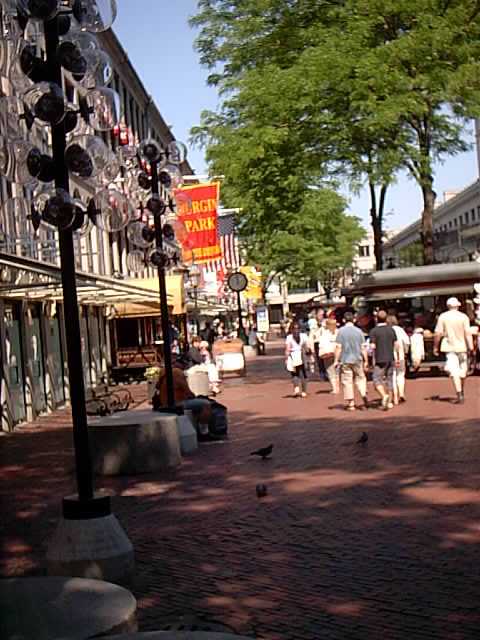 ---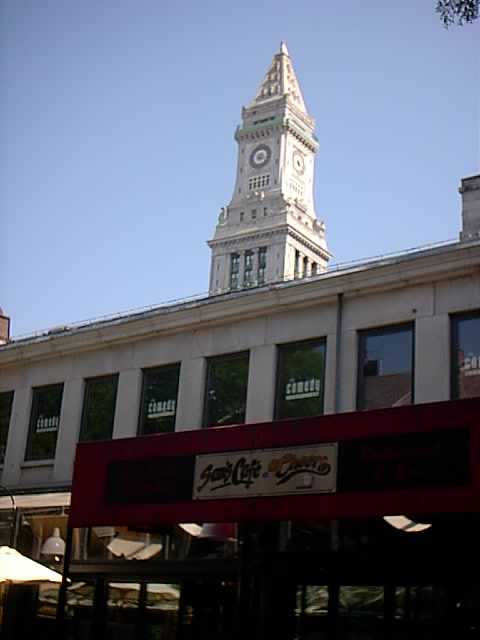 Cheers again from the other side of the Quincy Market row
---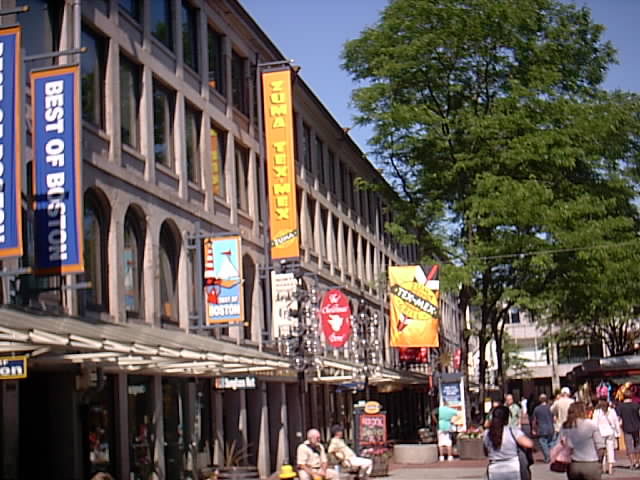 Quincy Market Stores
---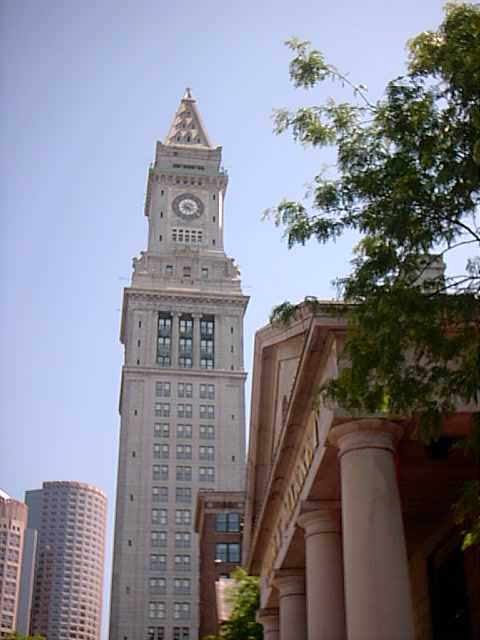 Close up look of the Customs Tower Building from Quincy Market.
---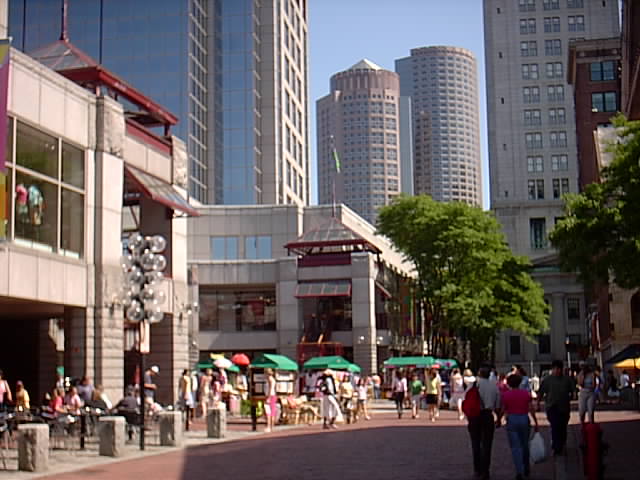 ---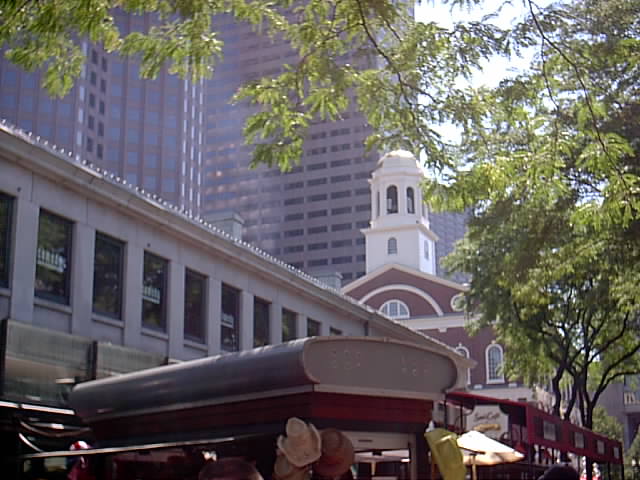 ---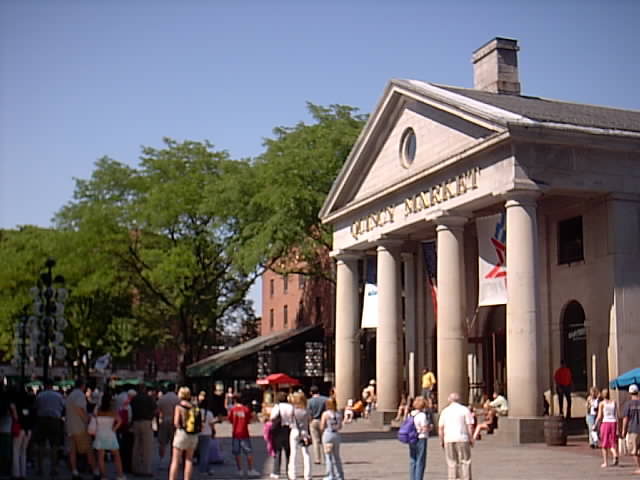 In front of Quincy Market there are various entertainment acts, magic, music etc.
---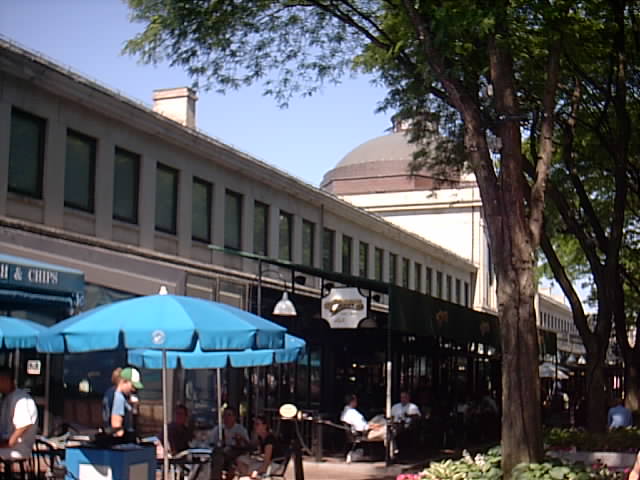 Cheers while looking toward the front of Quincy Market.
---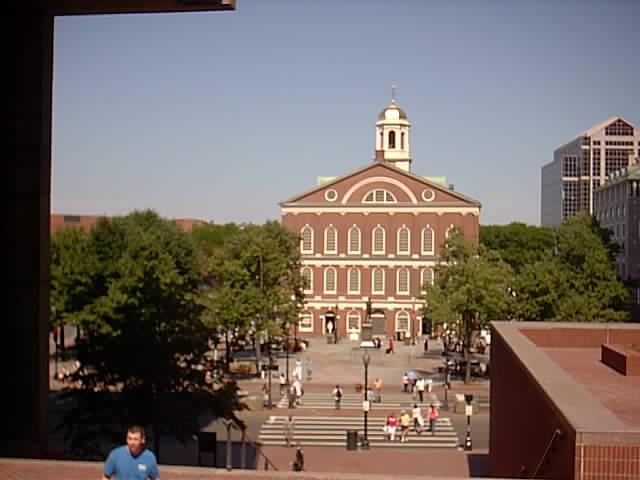 A view of Faneuil Hall from the brick plaza next to City Hall
---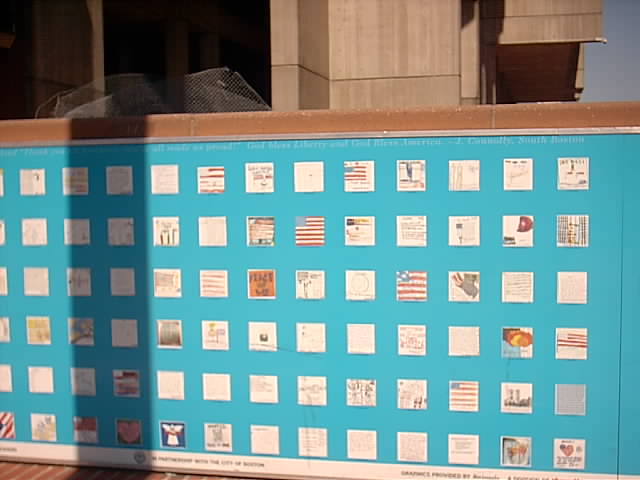 City Hall - Scollay Square 911 Memorial Wall.
---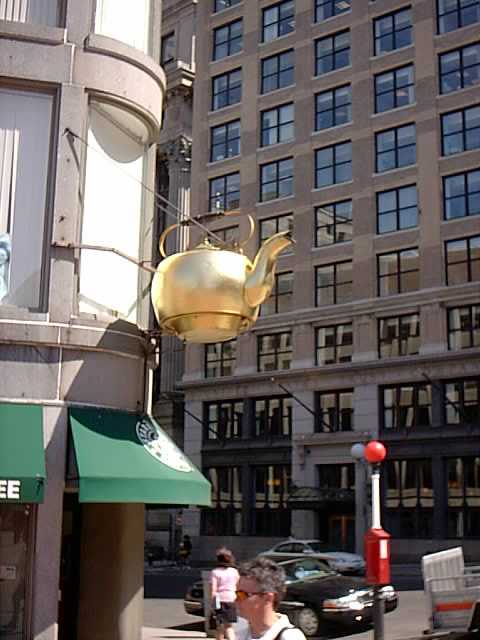 Starbuck's big golden steaming Tea Pot, next to the Government Center Subway Entrance. The steam comes in puffs and unfortunately this photo did not capture that.
---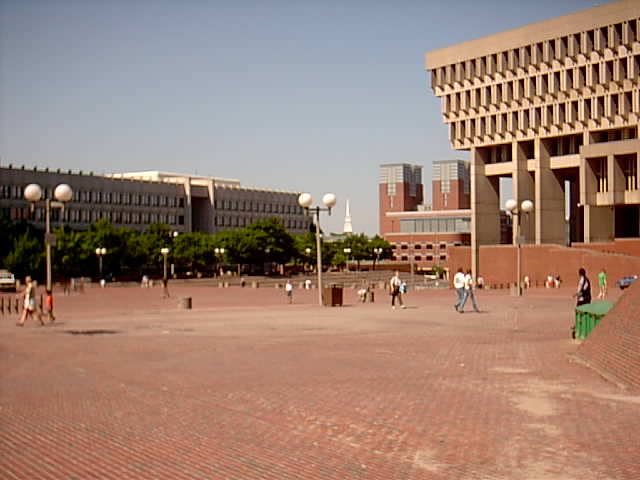 Government Center - City Hall - Scollay Square
There is no shortage of bricks when they paved this plaza. It looked like a music stage was set up in the distance
---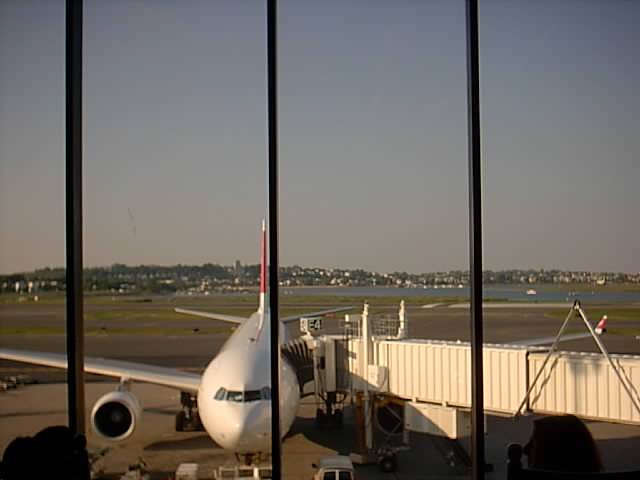 Boston Logan Airport. There was no shortage of foreign country airlines parked at the gates
---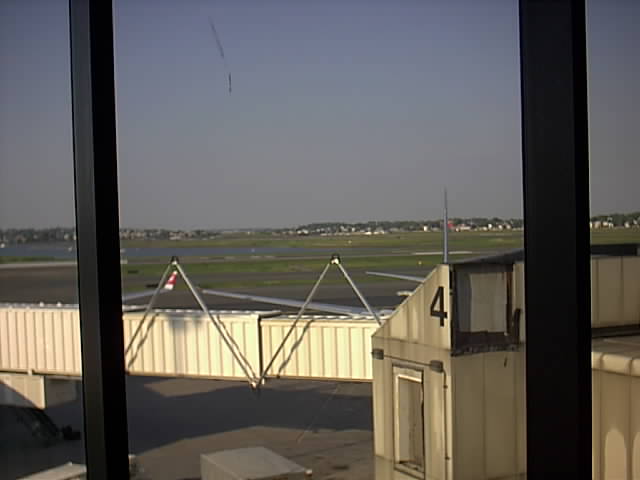 View of the taxiways and runways.
---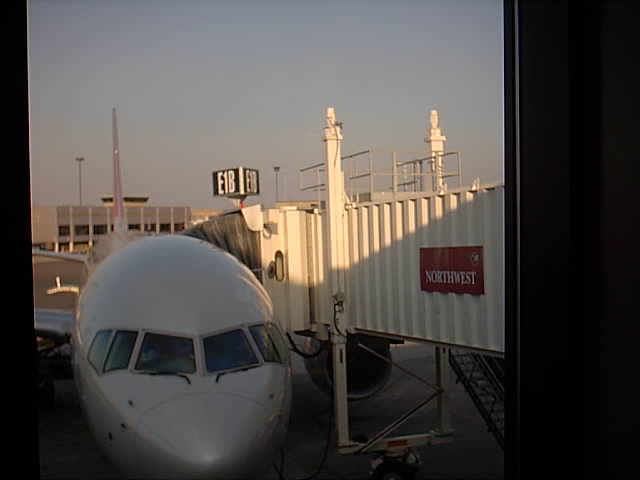 ---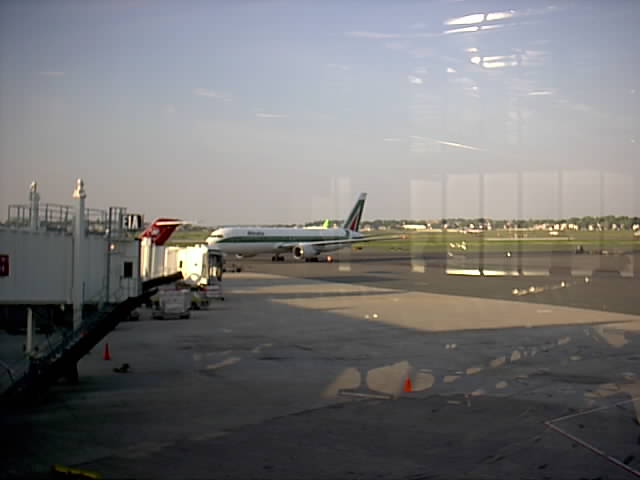 ---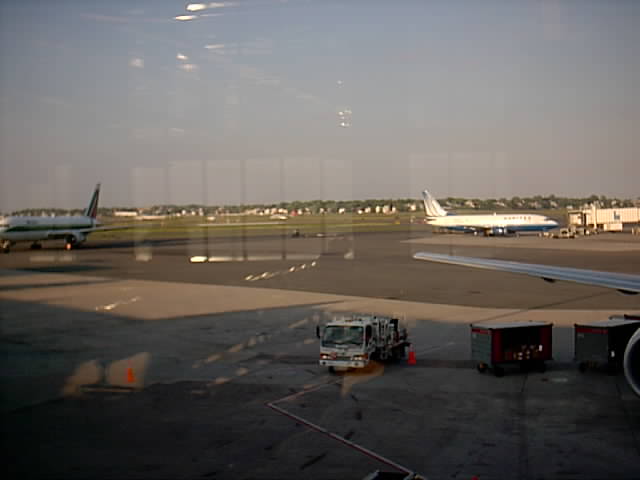 Plane was delayed taking off by bad weather in Detroit
---
Back To Boston 26 Back To Boston Itinerary Next To Trips