Miscellaneous Odds and Ends
---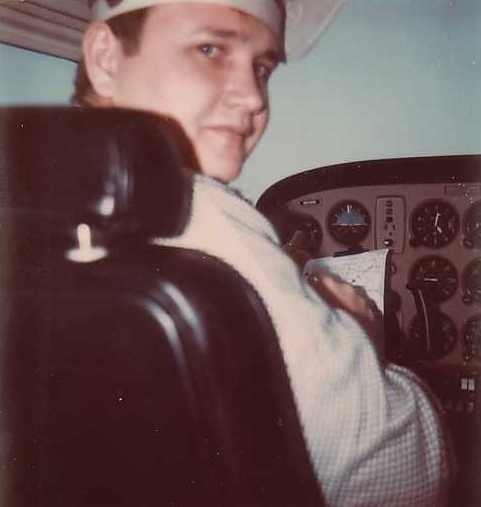 Flying IFR on top of a layer at 4 thousand feet, preparing to shoot the VOR approach into Terri Haute, Indiana (HUF).
December 29, 1975 in Cessna 172 (N5096H), while returning from Destin, Florida.
---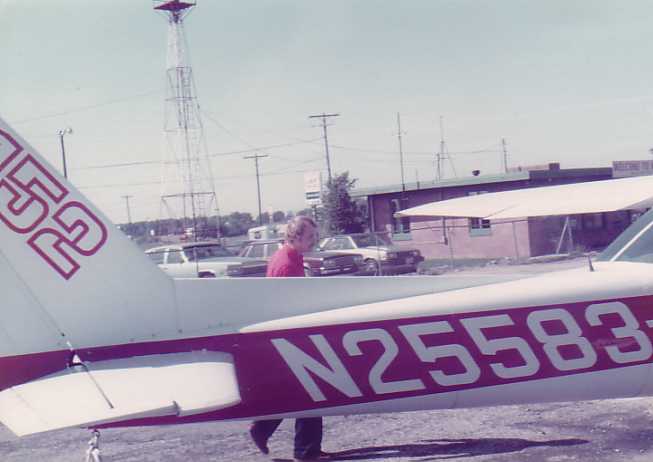 Renting Cessna 152 (N25583) at Watertown Airport (RYV) to give Jim Kipp a ride on Sptember 8, 1983.
---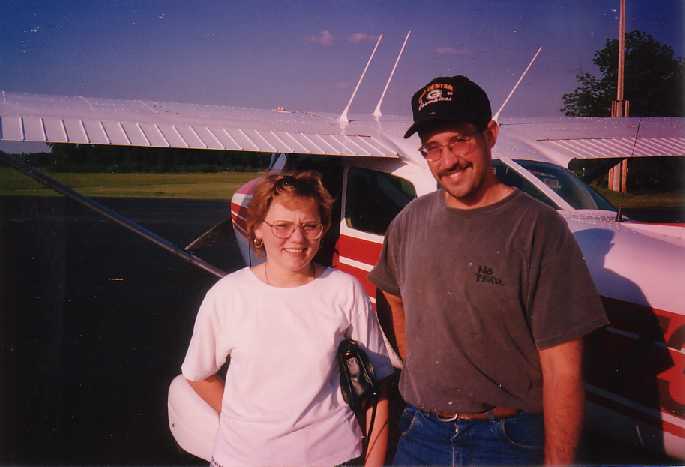 Becky and Steve Arttus after the JCI and Black River Falls tour, from Tomah (Y72) June 9, 1997. C-172 (N7367F).
---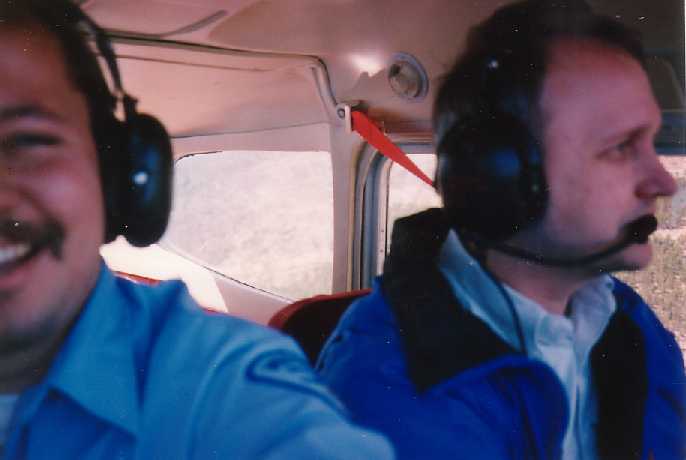 May 21, 1997 C-172 (7367F) Black River Falls area ride for Troy Bauch, fellow employee.
---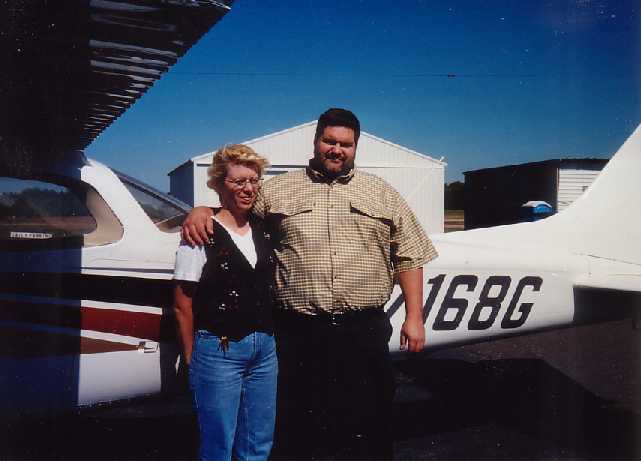 Dale and Janene Alsum after a Camp Gordon tour. Landed Runway 19 at Solon Springs (OLG), Septemter 16, 2002.
---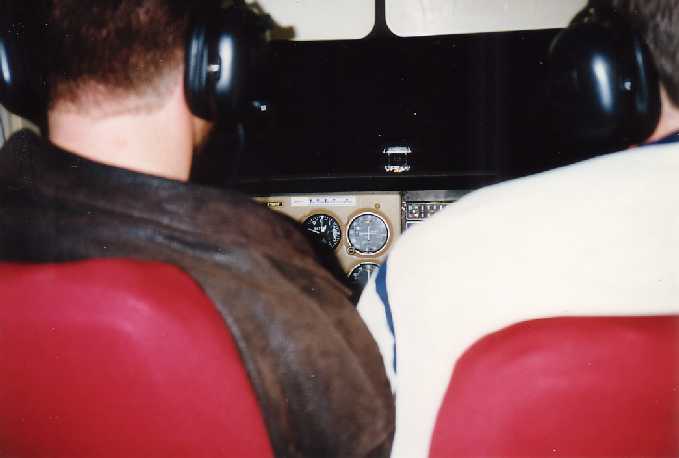 December 16, 1997 Craig Tom working the controls on approach to landing at Black River Falls.
---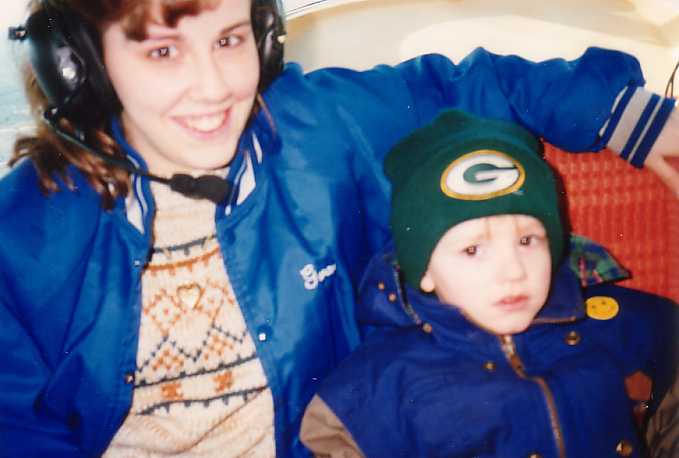 Gwen and her kid enjoying the ride in the back seat.
---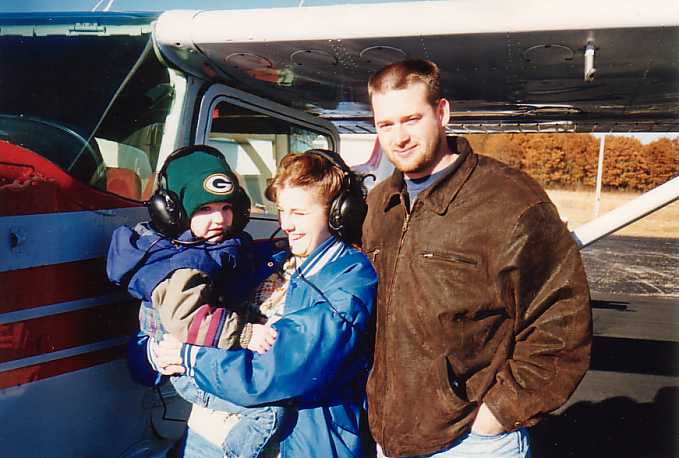 December 17, 1997 Gwen Fulton, kid and Craig Tom - Black River Falls ride. C-172 (N7367F).
---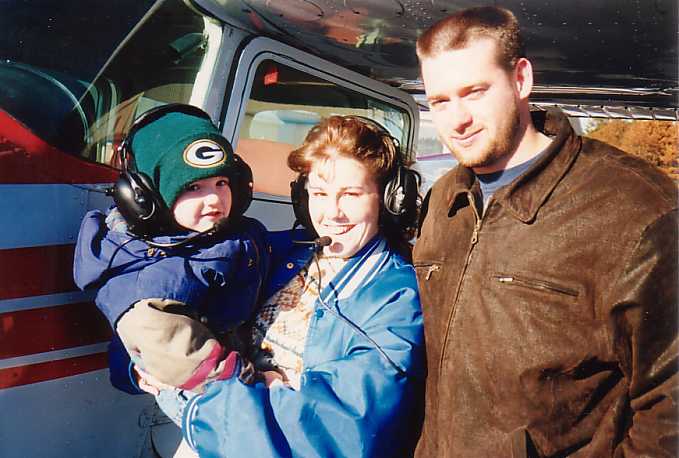 December 17, 1997 This plane had a dead battery and was propped to start by Dave Andraska.
---
Back To Misc. Av Photos 9 Back To Misc. Av Photos Next To Misc. Av 11