Las Vegas May 19-23, 2017
---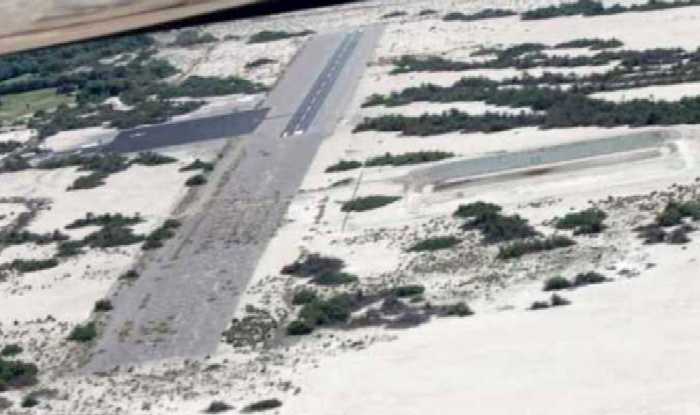 L06 Furnace Creek Right Base Leg Runway 15
Did 3 Touch and Goes before heading south for a a bit, before proceeding eastbound. The east bound course took across the southern end of the Pahrump Valley, which is known for its abundant artesian wells and brothels. I was able to see the former landing strip of the famous Chicken Ranch. Pahrump is located in a county where the ladies can still legally engage in the oldest profession. Pahrump is spreadout with dwellings, I guessed a population of around 20,0000, but I was wrong. It is 36,000.
---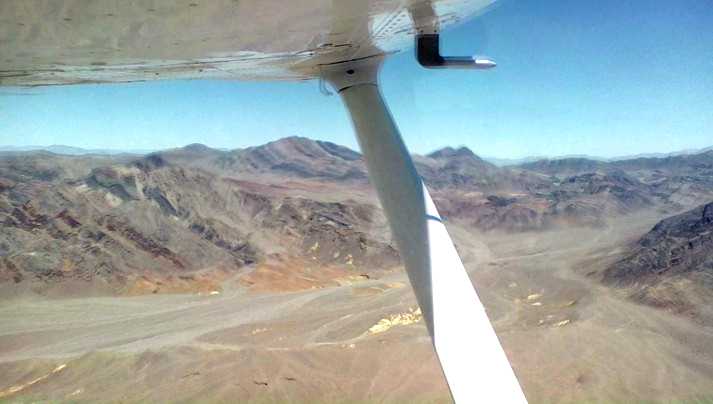 An example of the landscape and topography. Looks like Mars from a guy used to flying in Wisconsin. Returning eastbound at 5,550 feet. Later climbed to 7.500 for clearance and smoother air.
---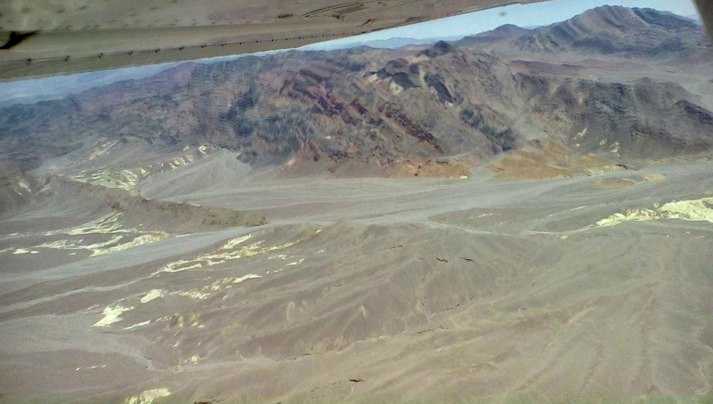 ---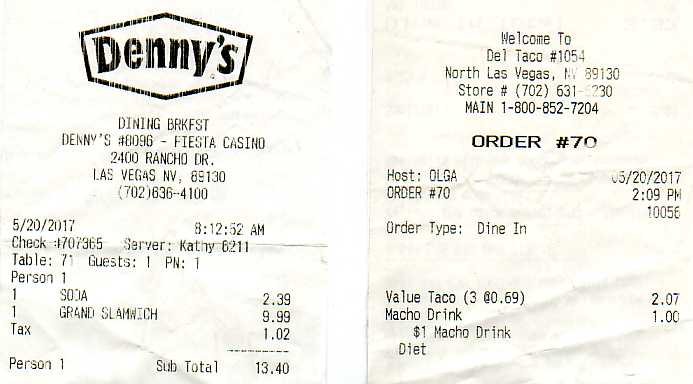 Had breakfast before the flight and lunch after the flight in North Las Vegas. After putting down that huge soda at Del Taco's, I walked across and immediately caught the southbound #106 Rancho Blvd. Bus. Good timing again, since the southbound "Deuce" arrived at the BTC, just after the 106's arrival.
---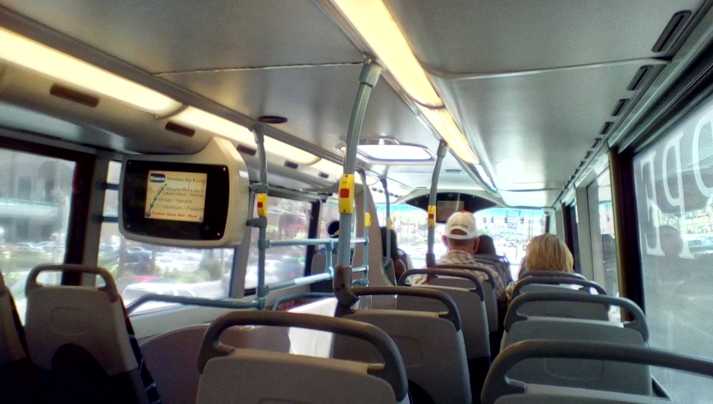 Nearing the end of the bus trips from the North Las Vegas Airport, Riding the 2nd deck of the "Deuce" bus back to the Bellagio.
I get the coveted front top deck seat at the next stop.
---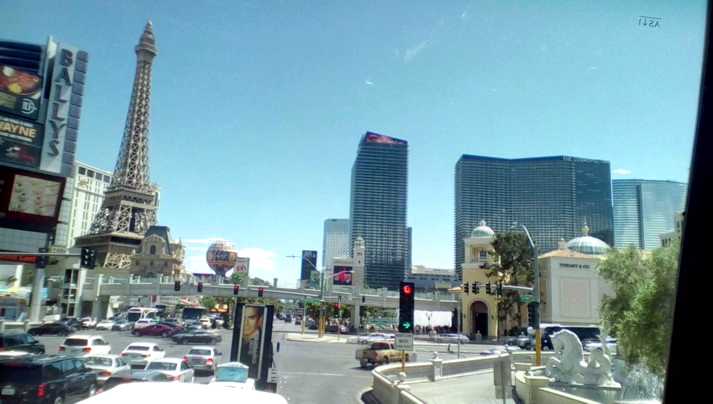 Southbound on the Strip approaching Flamingo. Caesars Palace on the right.
---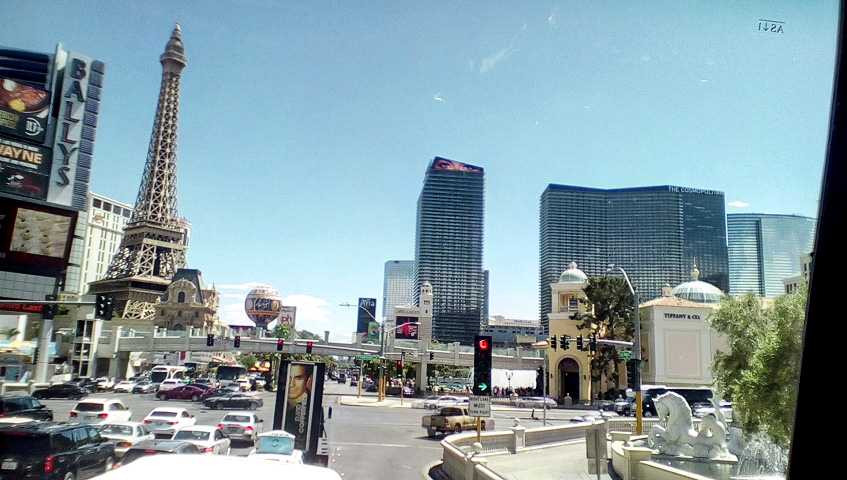 At the Flamingo intersection. Can see Bally's on the left and the Pedestrian overpass to the Bellagio.
I got off at the next stop, the Bellagio.
Time enough for a quick nap before some fine dining at the "Fix" with the Waldingers prior to the Cher concert.
---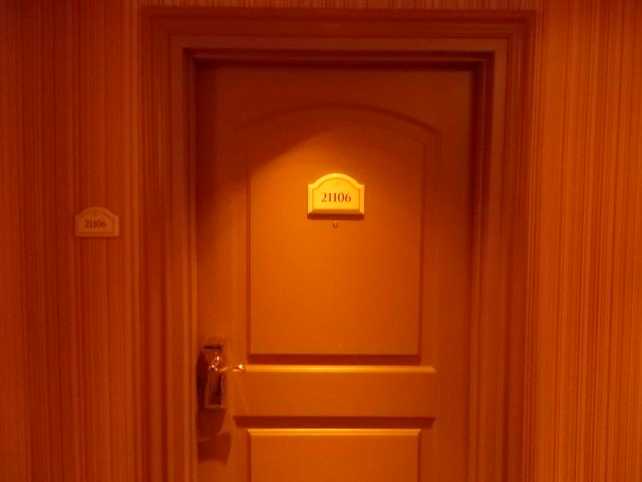 Bellagio Room #2106 - Near the end of the West Wing.
---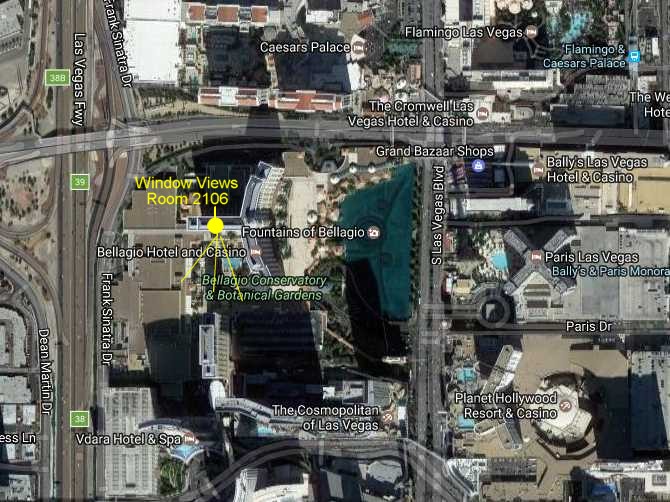 ---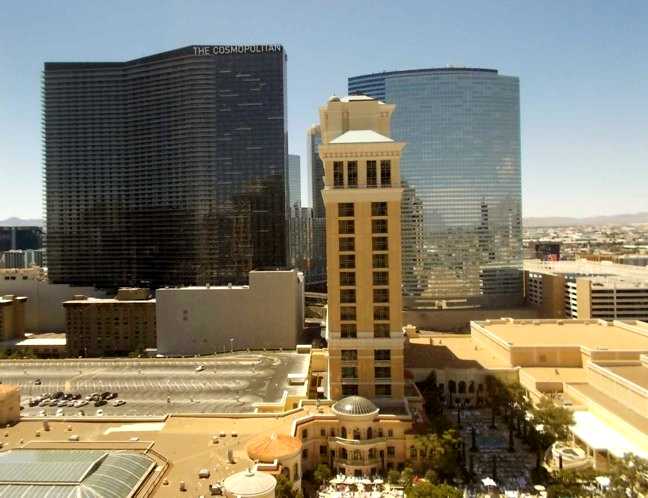 Views out my Bellagio Room #2106 Window
after using the using the electric shade and veil switches.
---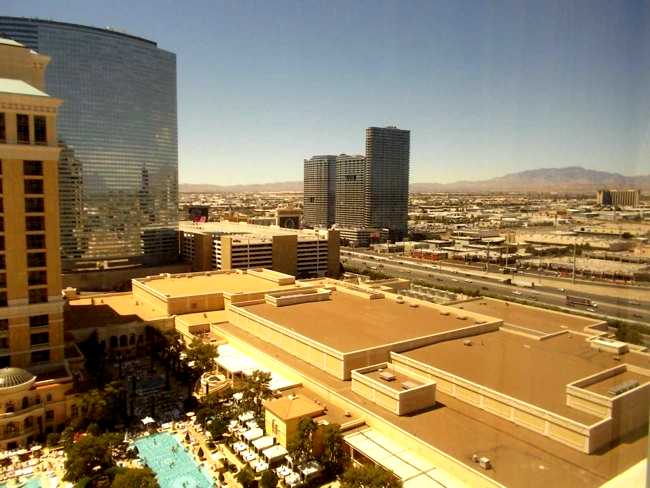 ---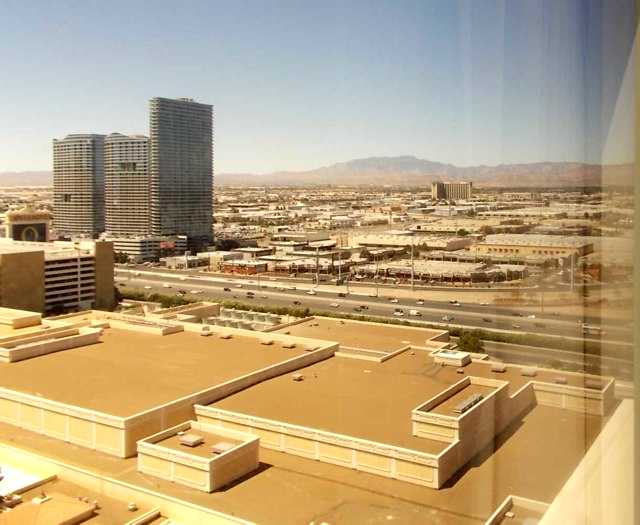 ---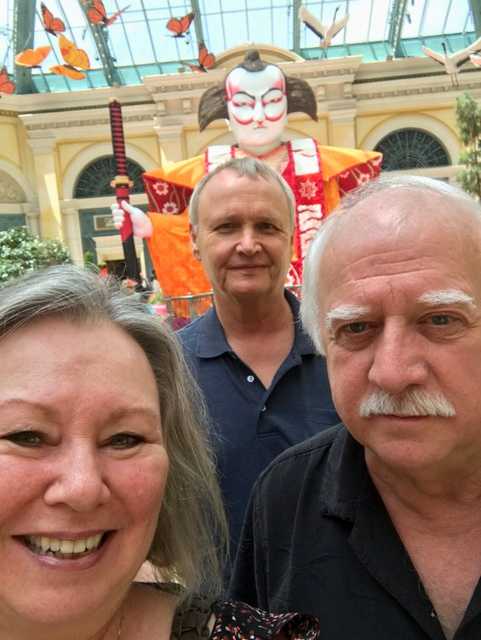 Bellagio Hotel Attrium
Bellagio Conservatory & Botanical Garden Japanese Spring Attraction
---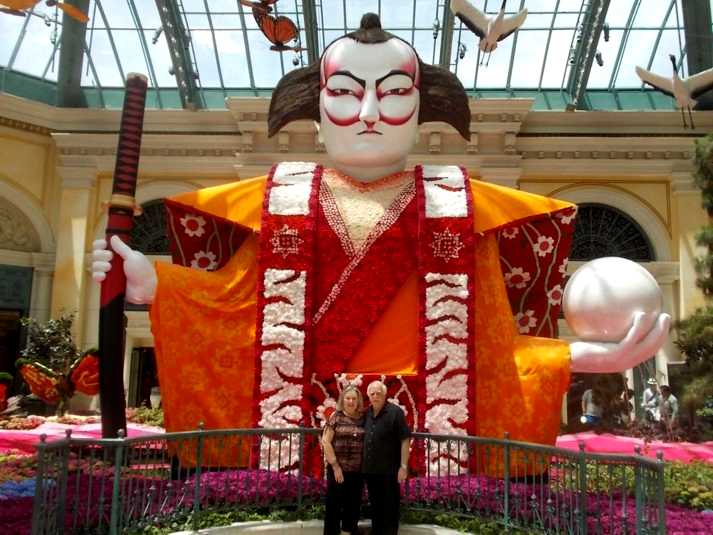 ---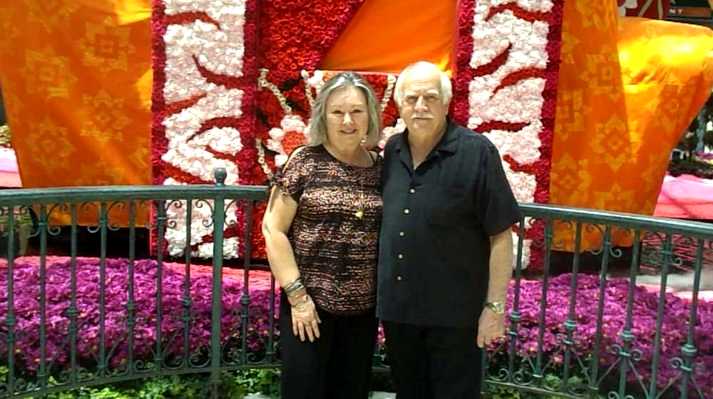 ---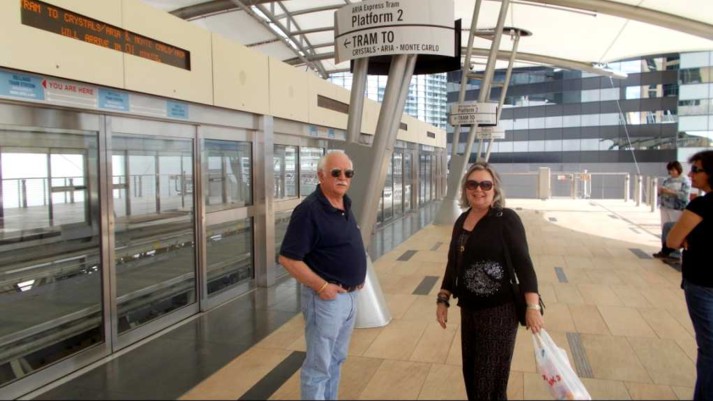 ---
Took the Tram to see the Cher concert at the Park Theater, from the Bellagio.
Already Had this Picture of the Tram from the May 24, 2014 Vegas trip
We took the Tram from the Bellagio.
---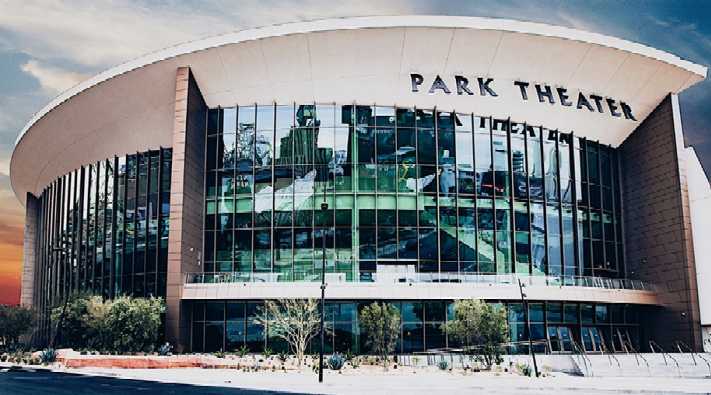 Park Theater at the Monte Carlo. Just north of New York-New York.
We took the Tram from the Bellagio.
---

Attended the Cher Concert at the Park Theater at the Monte Carlo
Saturday Evening on Cher's 71st Birthday.
---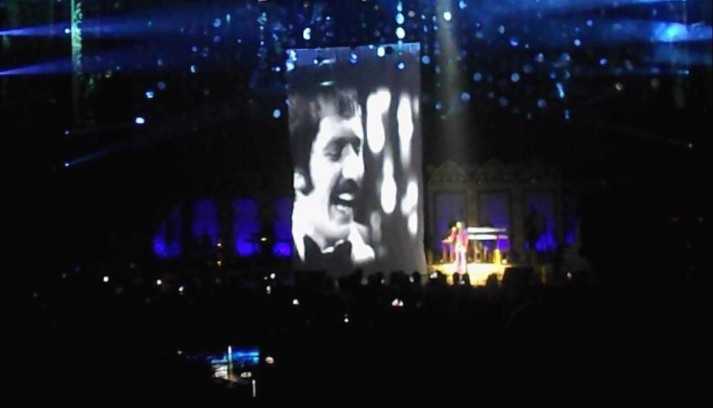 "I Got You Babe" with a Sonny Big Screen Video.
---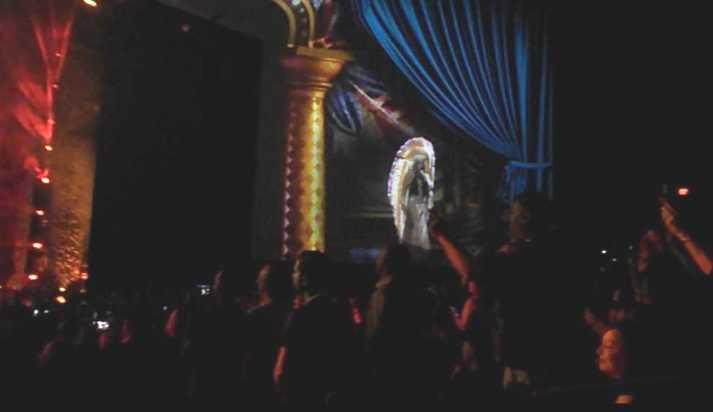 Half Breed - Cherokee People.
---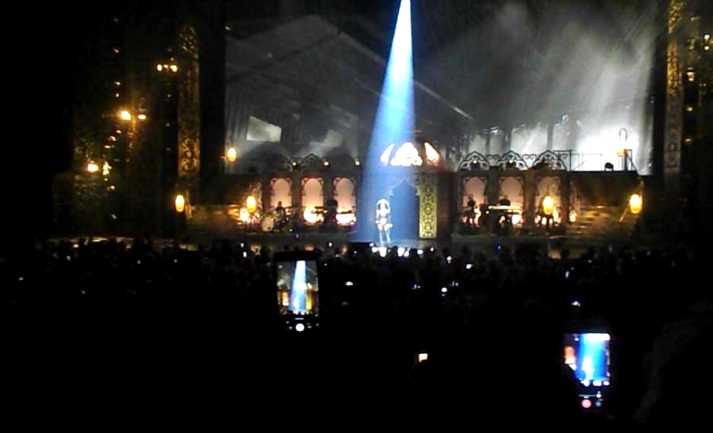 ---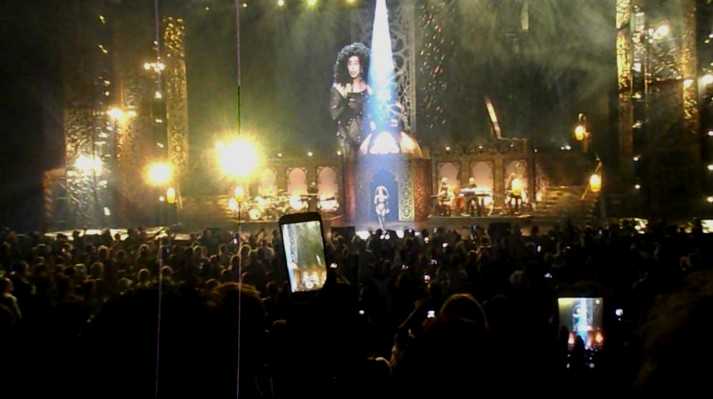 ---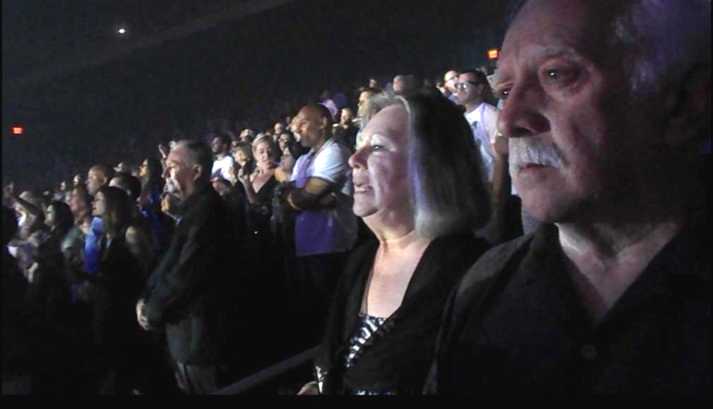 "Believe"
---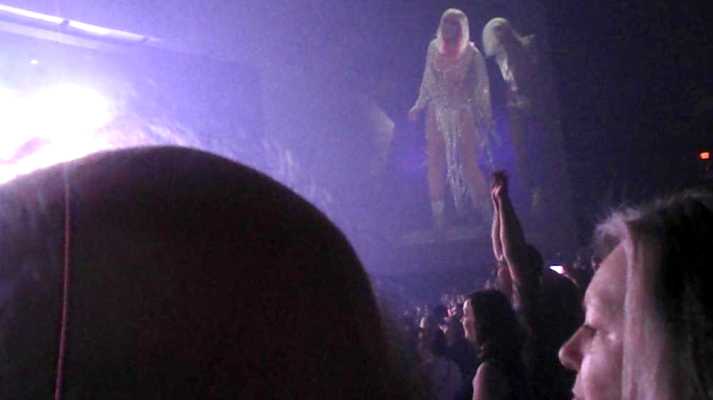 "Turned Back Time.
---
Back To Page 3 Back To Vegas Itinerary Menu &nbsp Next To Page 5