Black River Falls Fly-In Breakfast August 22, 1999
---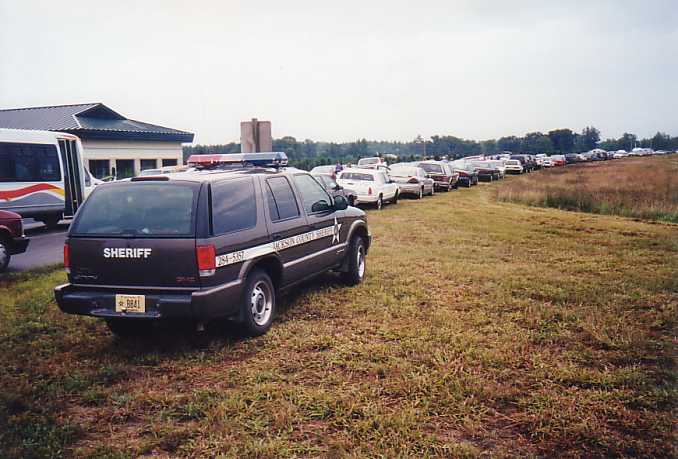 The Jackson County Sheriff's vehicle and other vehicles parked along both sides Airport Road for the event.
---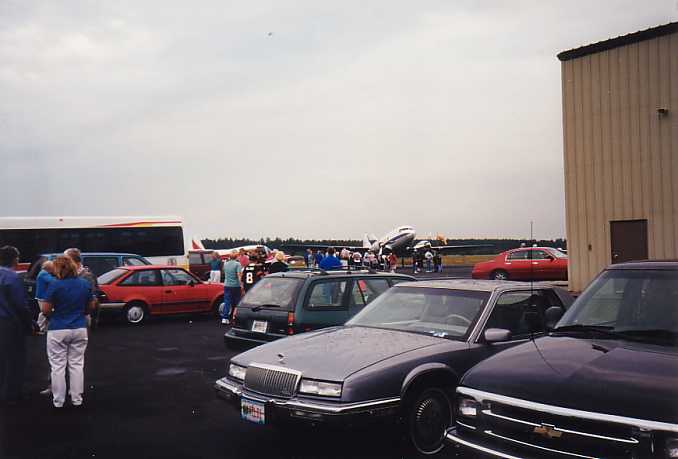 Looking at the DC-3 parked in the static display line. This event was well attended.
---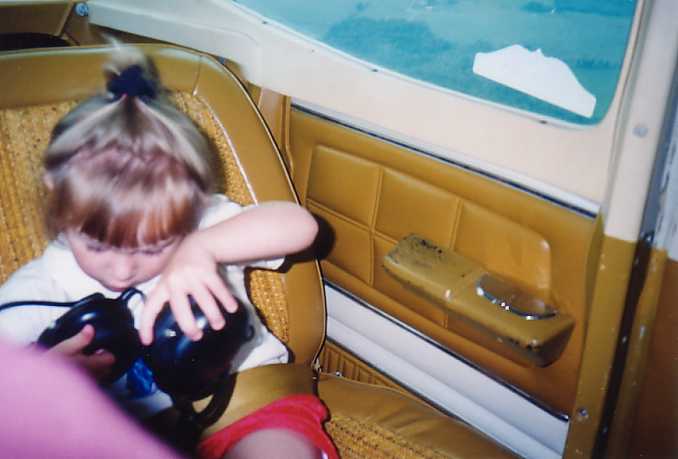 Makayla in the back seat of the plane deciding if she was going to wear the headset.
---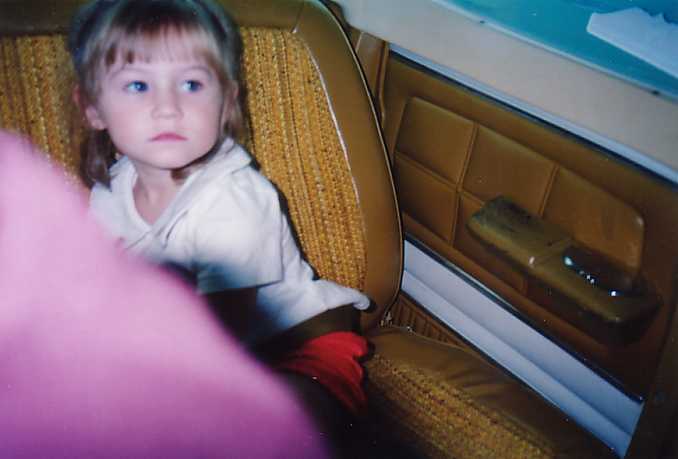 Does Makayla's facial expression convey at a lack of confidence in the pilot for her first ride?
---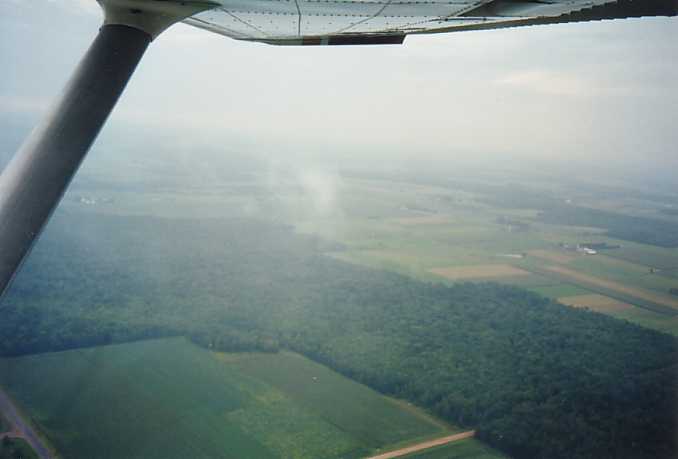 We encountered some rain on the way back to Merrill.
---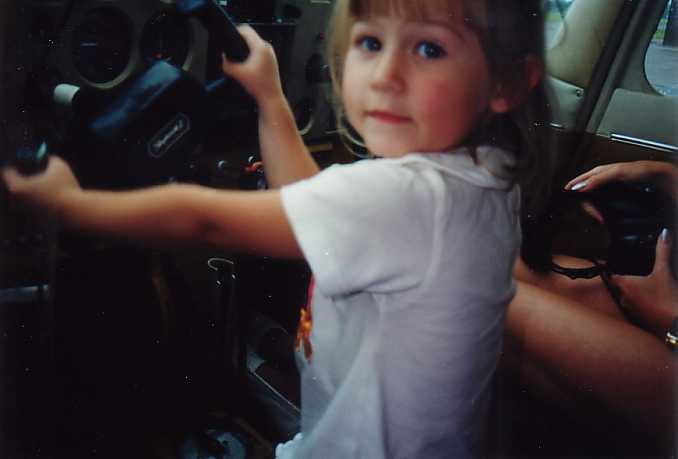 After landing at Merrill, Makayla checked out the planes control wheel yoke, testing the ailerons and elevator movement.
---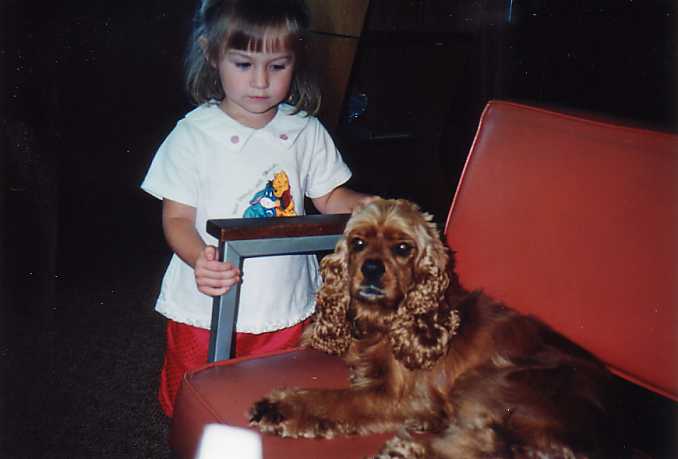 Makayla checking out Bev's dog in the Merrill Airport's Terminal Building..
---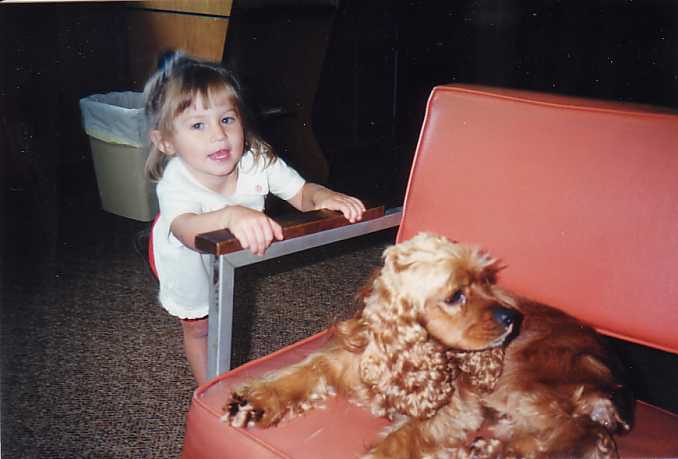 One more picture of Makayla and Bev's dog.
---
Back To BRF 1 Back To BRF Done Back To Trips