Going to catch the Redline to South Station
---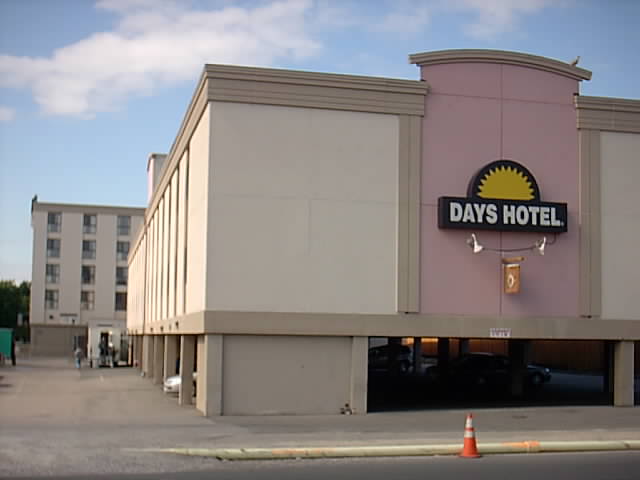 A view of the Brighton Days Hotel as seen from the Western Ave Bus Stop. My room was #212 the second floor third window from the left
---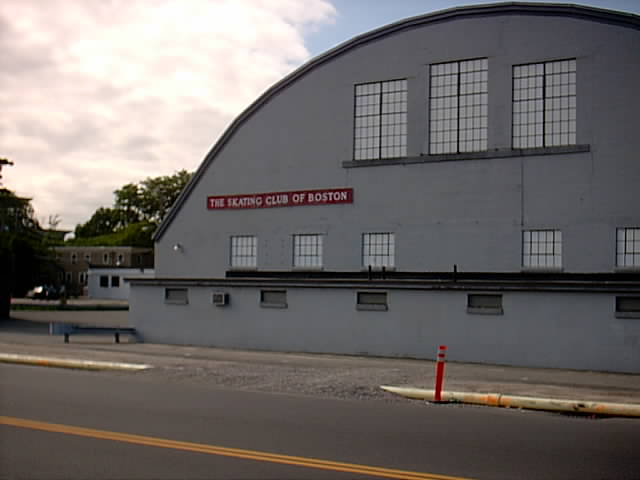 The Skating Club of Boston which is adjacent to the Days Hotel
---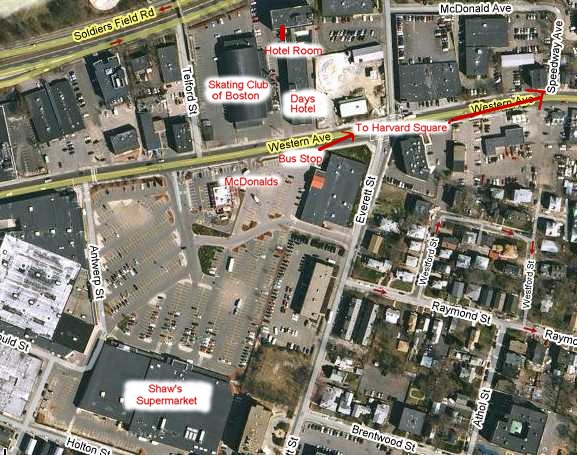 An aerial view of the Brighton neighborhood where I stayed
---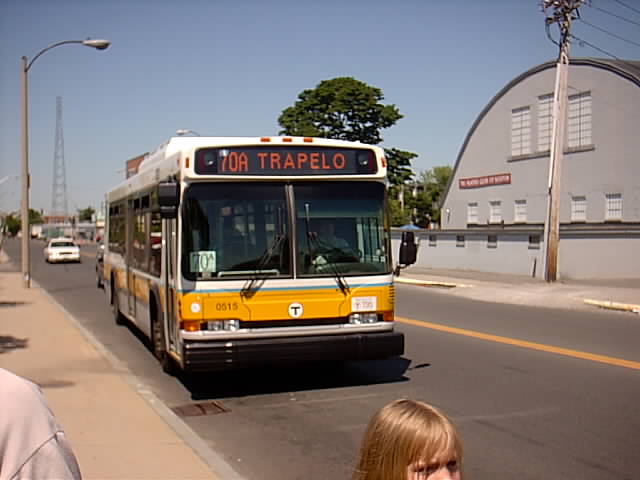 Monday June 20, 2005 10:41, the bus is arriving at the bus stop across from the hotel
---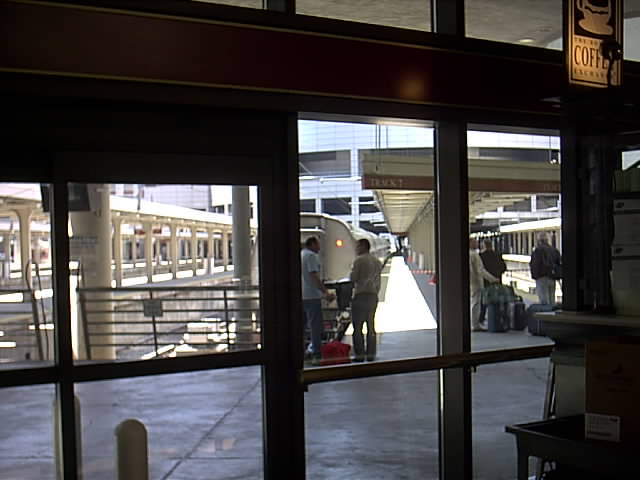 After disembarking from the Redline subway at South Station. I looked around the station and this picture of some Amtrak train platforms. Being an Amtrak fan, I wanted to get familiar a little bit in the event. The thought of riding some of the eastern Amtrak corridor lines in the future. I went to Amtrak Information desk seeing if I could store my luggage my last day. 2 hours max. So I stored it at the Hotel and made the trip back before the airport
---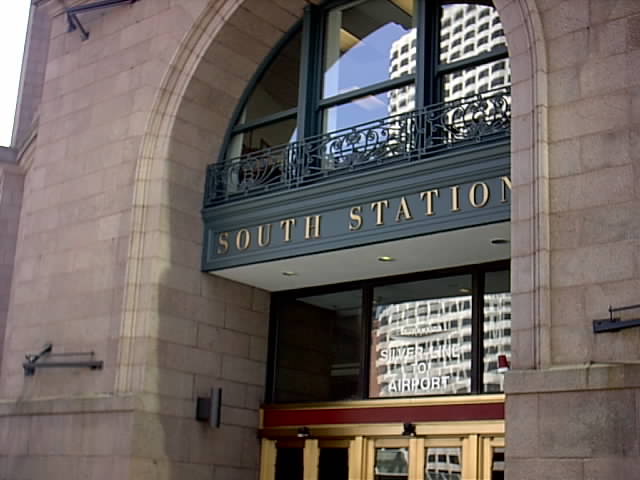 2 South Station
Summer St & Atlantic Ave
---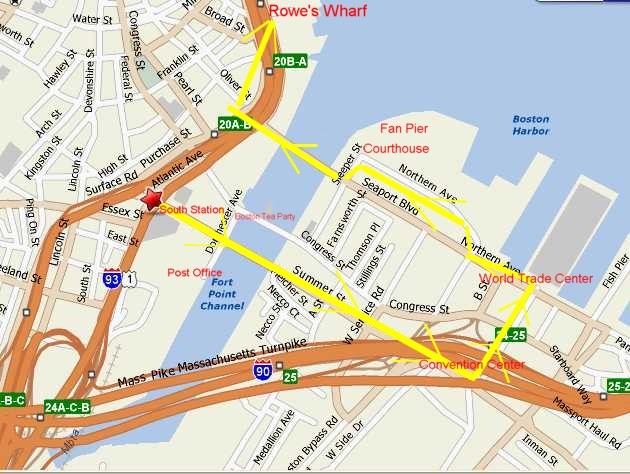 A map depicting my walking route from South Station to Rowe's Wharf where these pictures were taken from.
---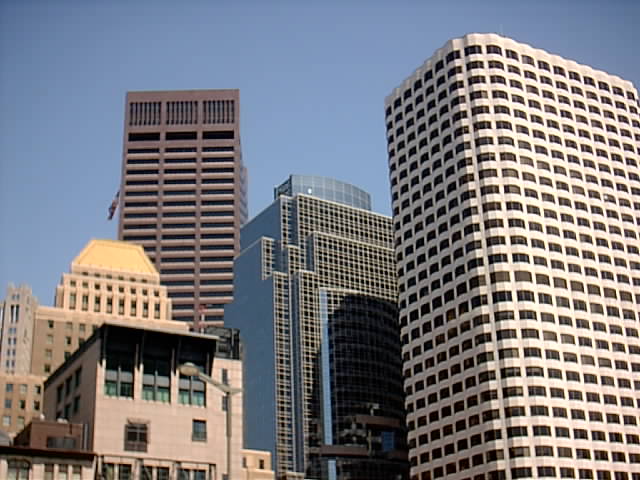 Federal Reserve BankTower (1st District of the Federal Reserve)
600 Atlantic Avenue
(brown wash board exterior) built in 1977 32 floors or 614 feet high across the Street from South Station
Within a year of the enactment of the Federal Reserve Act on December 23, 1913, the twelve Boston Federal Reserve Banks were open for business and, along with the other eleven Federal Reserve banks nationwide, comprise our nation's central bank. In 1977, the Boston Fed moved to its current location, a 604-foot 33-story office tower, at 600 Atlantic Avenue in Dewey Square.

---
Waiting to get the "Green Walk Light" to cross from the Summer Street Bridge to the Convention Center.
The sign says "Welcome To South Boston"
---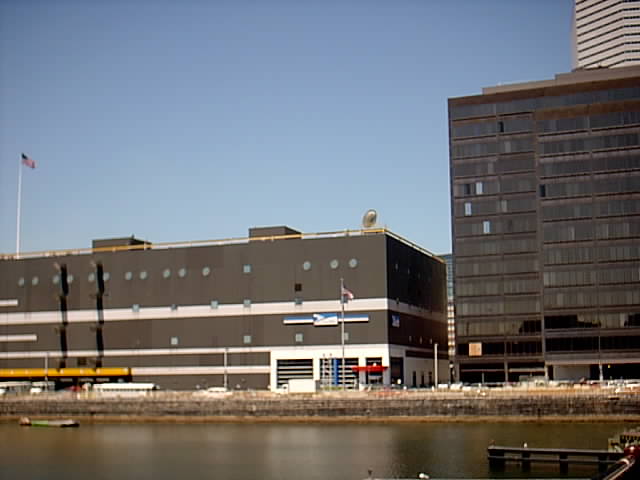 From the Summer Street Bridge looking back the Main Post Office
554 Washington St
Taken while walking south on the Summer Street Bridge looking over Fort Point Channel
---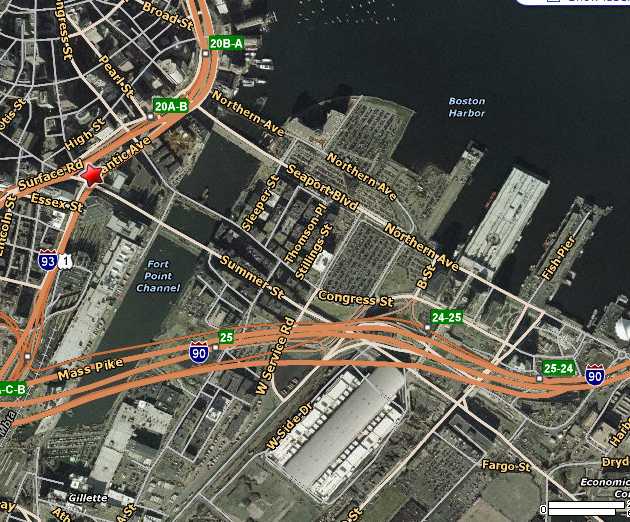 An Aerial view of my walk from the South Train Station to the Convention Center over the Interstate to World Marine Trade Center to Rowe's Wharf

---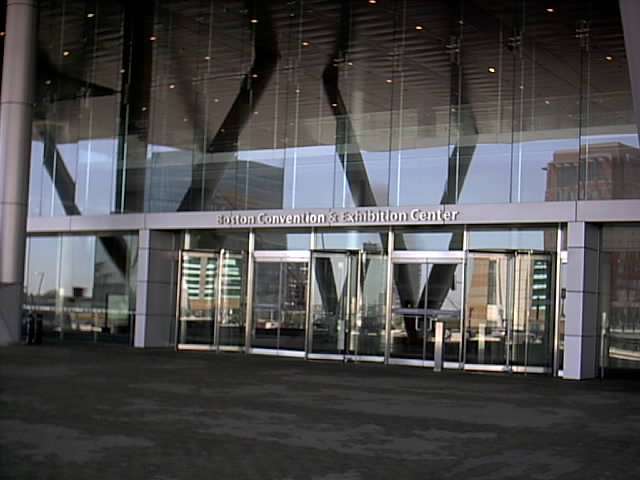 Boston Convention Center
415 Summer Street
---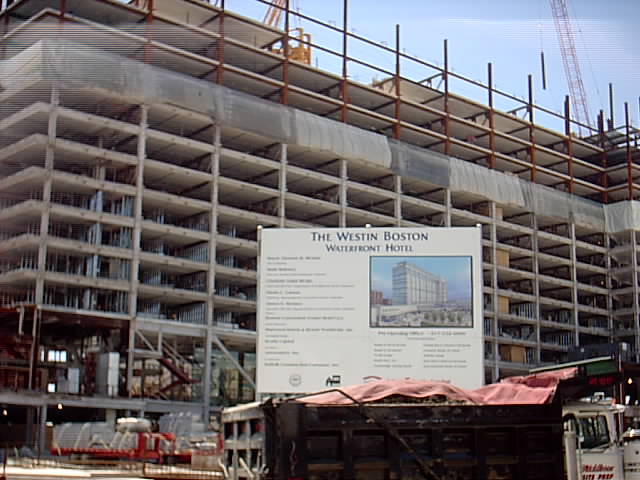 Construction of the new Westin Water Front Hotel o
425 Summer Street
This picture was date-time stamped Monday June 20, 2005 11:37 AM, so I assume by the time this picture is viewed by the masses, this building will be completed and open for business.

---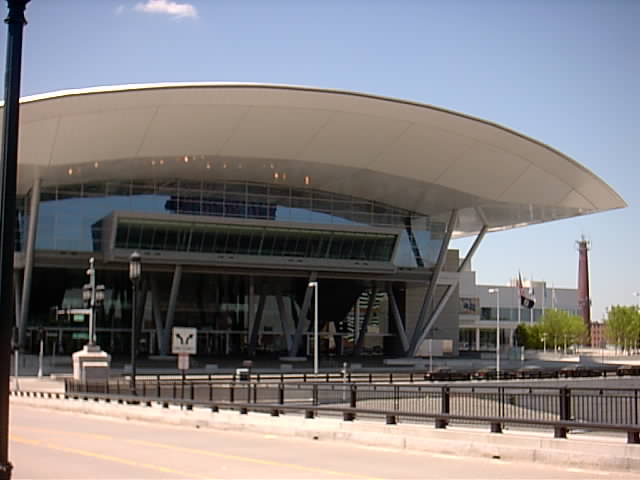 Walking from the Boston Convention Center across World Trade Center Way
---
Walking from the Boston Convention and Exhibition Center across World Trade Center Way over Interstate 90.
This picture shows Boston's tallest building. John Hancock Building and the 2nd tallest building in Boston, The Prudential Tower, which has the Skywalk, public observation deck that I had visited on Sunday.
---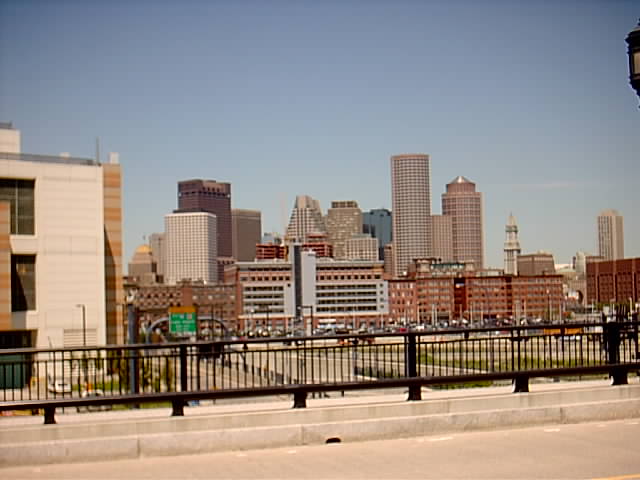 Another view of the Federal Reserve (brown washboard building) and other buildings in the prominent Boston skyline. looking back while walking northeast across World Trade Center Way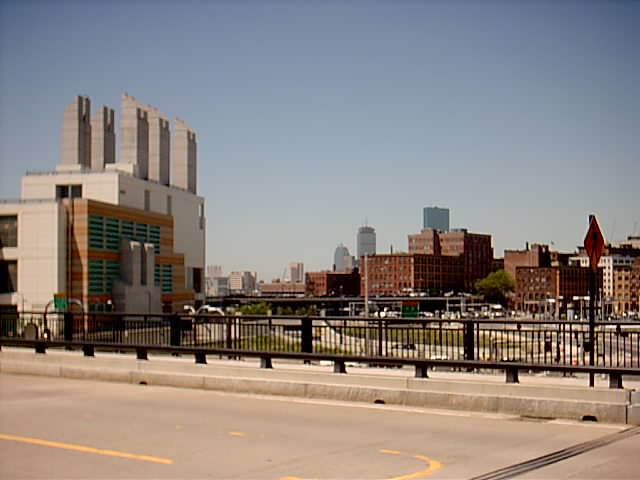 Another view of the Prudential & John Hancock Buildings
---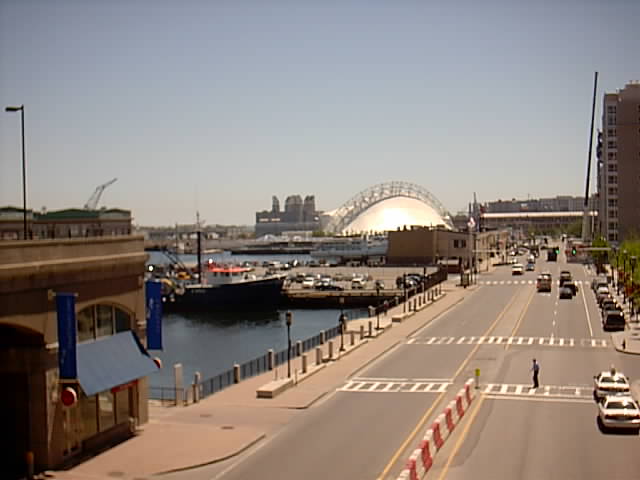 A look back southwest at the Convention Center from the Trade Center.
---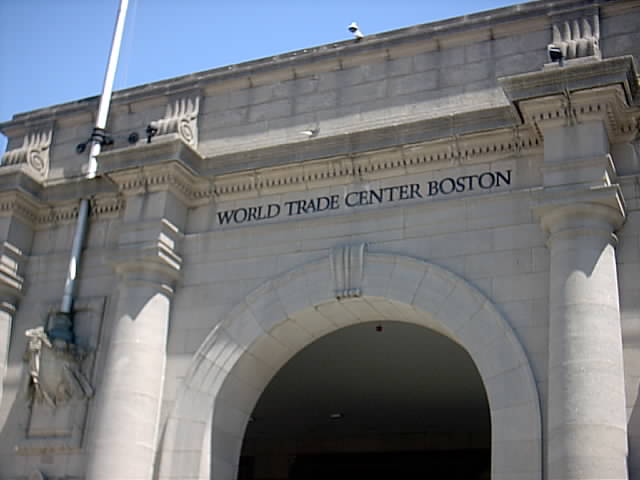 There was "Security Check Point". The security officer told me I could go no further, no public access allowed, and I had to exit down to street level. I took the elevator down to street level.
---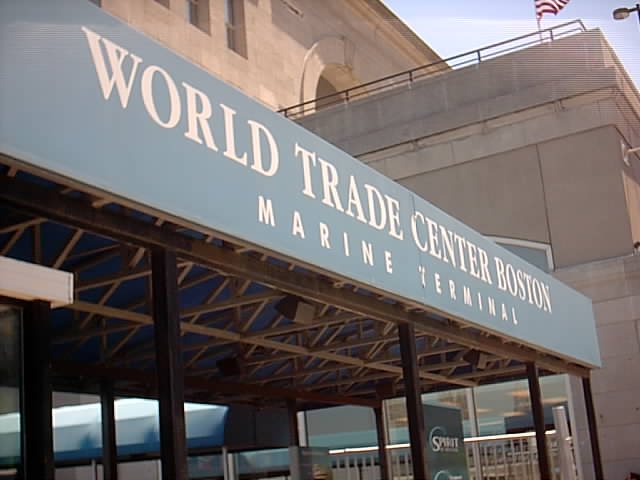 ---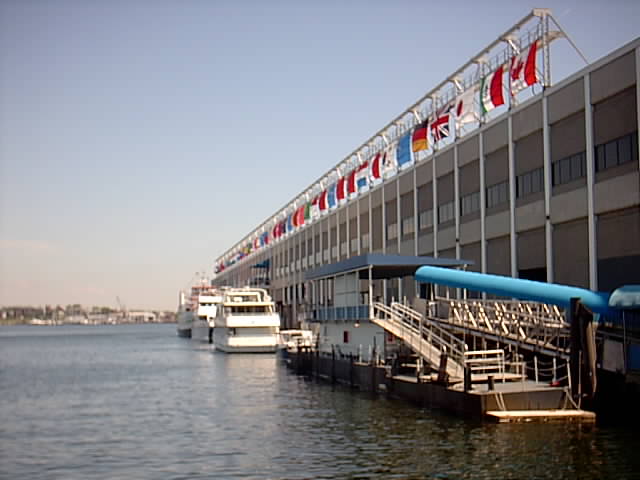 World Trade Center Marine Terminal Pier
---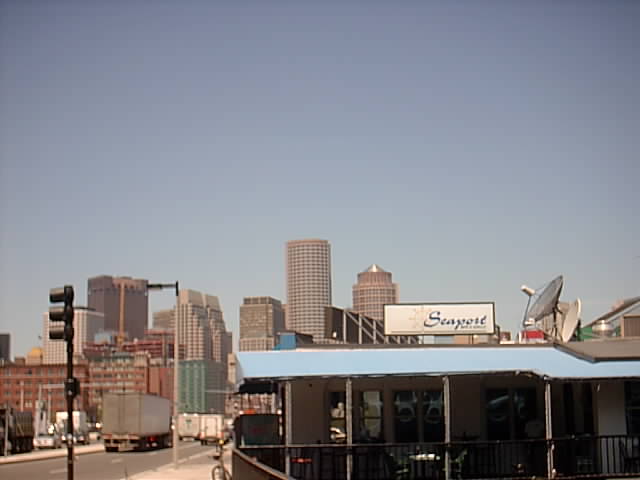 ---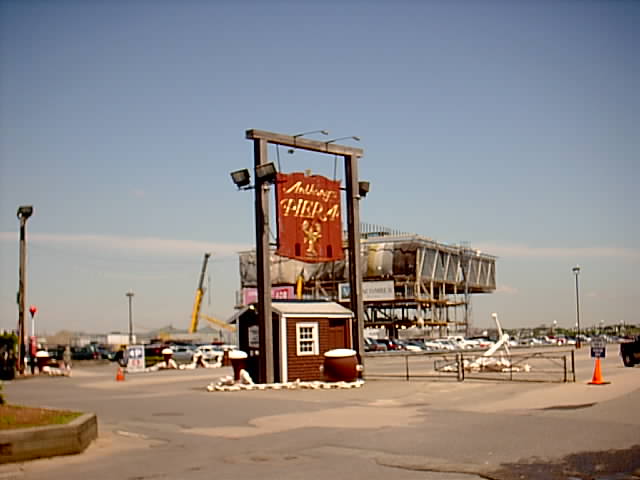 Anthony's Pier 4 Restuarant
140 Northern Ave
---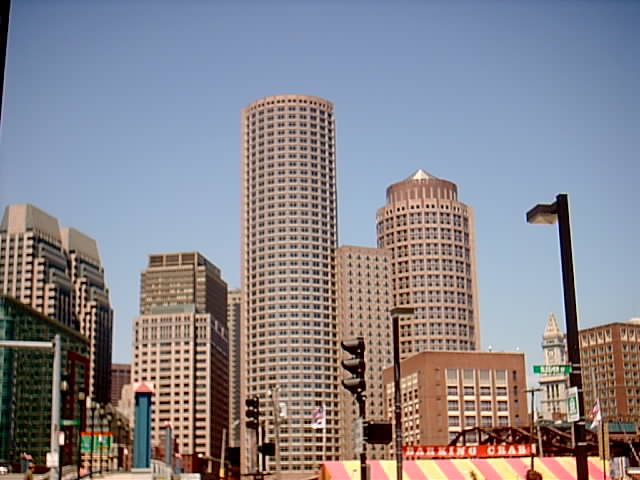 ---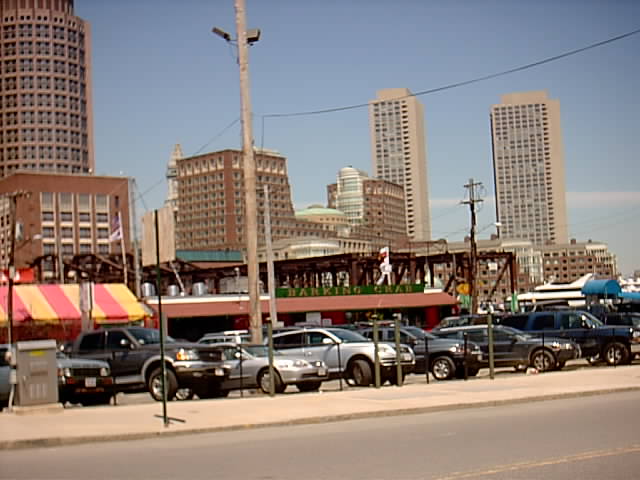 ---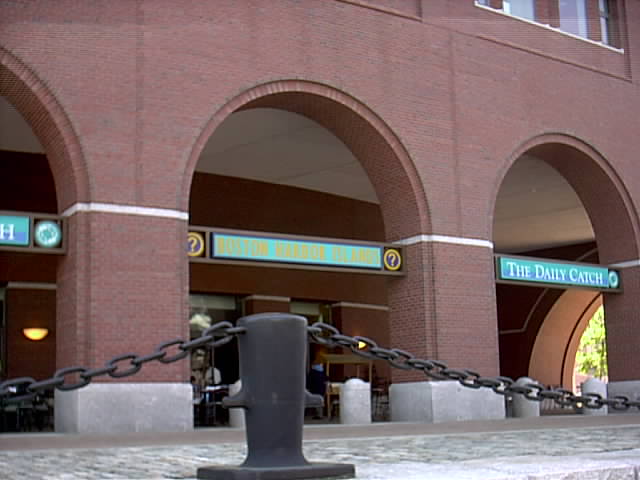 ---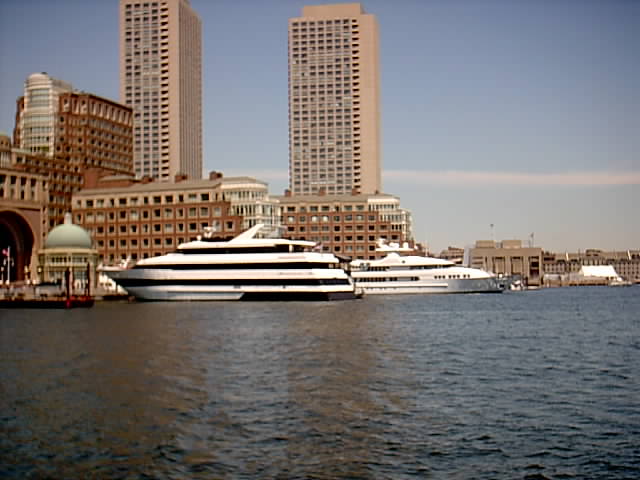 Regis and Kelly Lee were on eastern ports Cruise and was in Boston earlier on this day. I don't know if the boat came here into the inner harbor or not.
---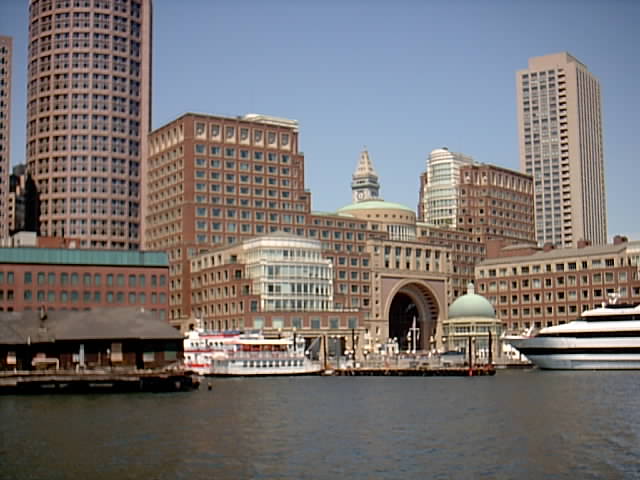 ---

Back To Boston 9 Back To Boston Itinerary Menu Next To Boston 11