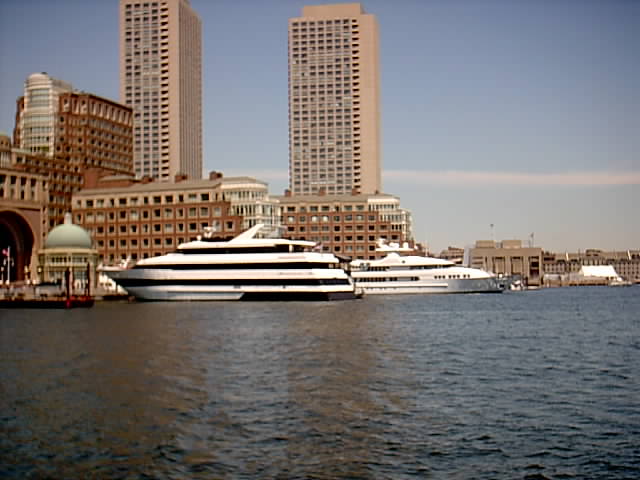 Rowe's Wharf as seen from the Fan Pier area
---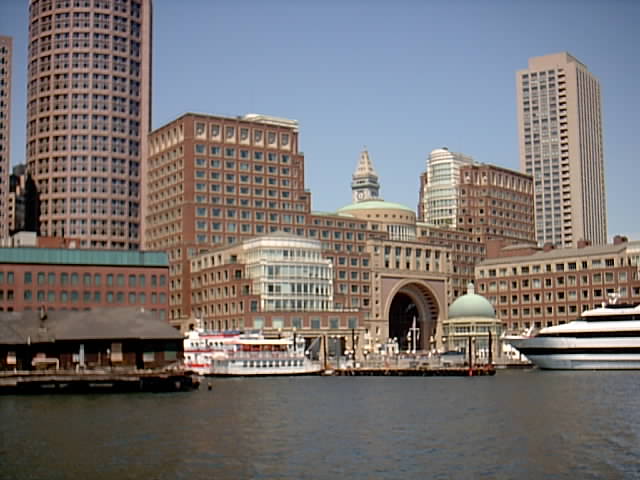 Rowes Wharf as seen from the Fan Pier area.
---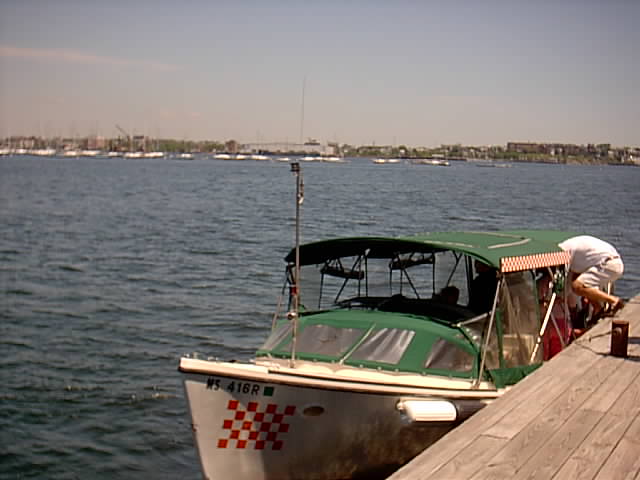 Water taxi picking up passengers at Fan Pier area.
---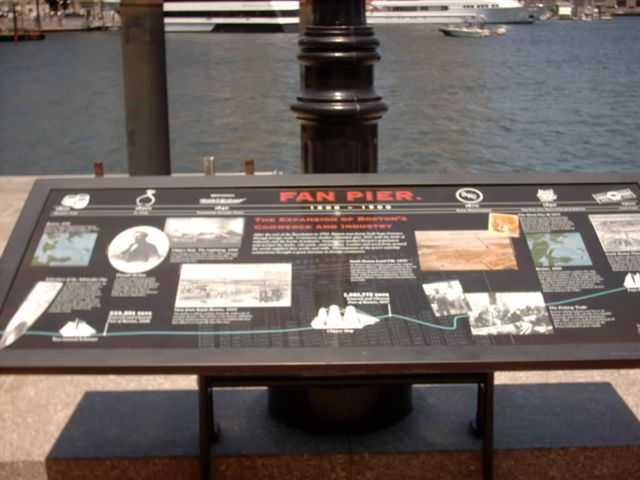 Fan Pier Harbor walkway directory. 1 Courthouse Way. I walked the entire walkway around the courthouse which affords unlimited views of Boston Harbor and Boston Logan Airport.
---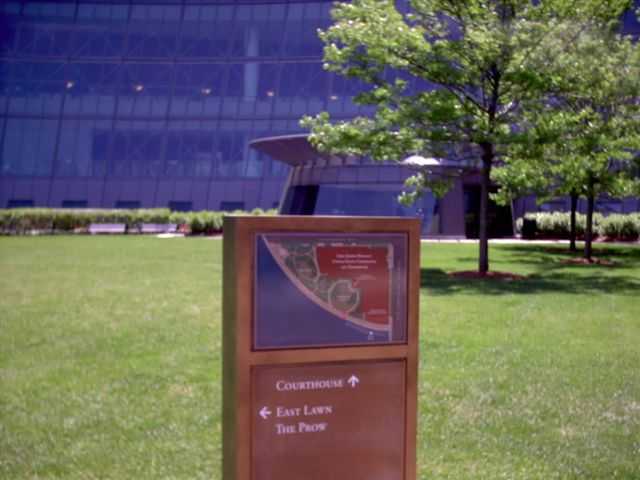 ---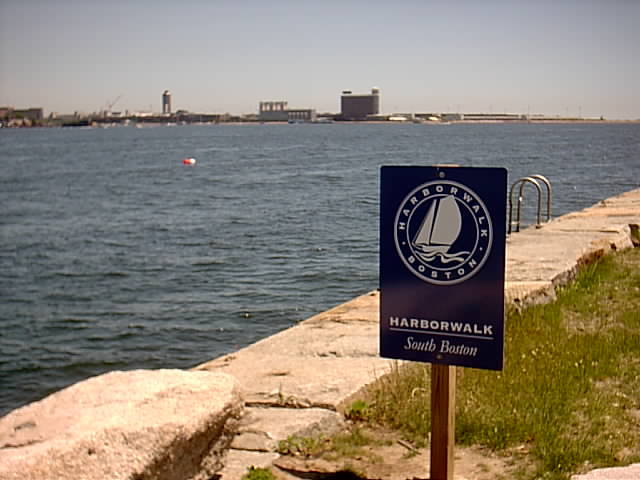 ---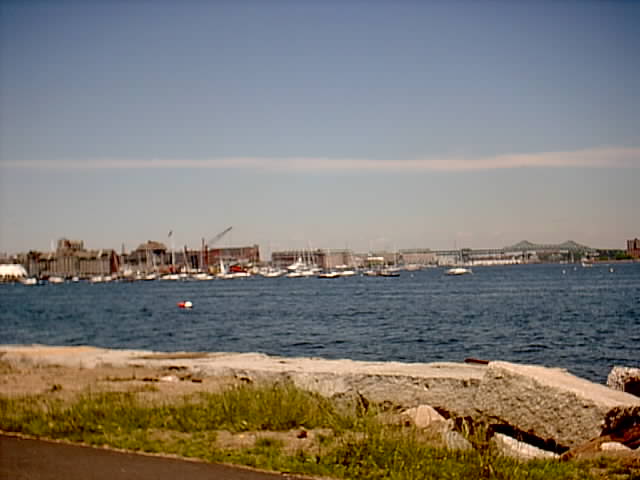 ---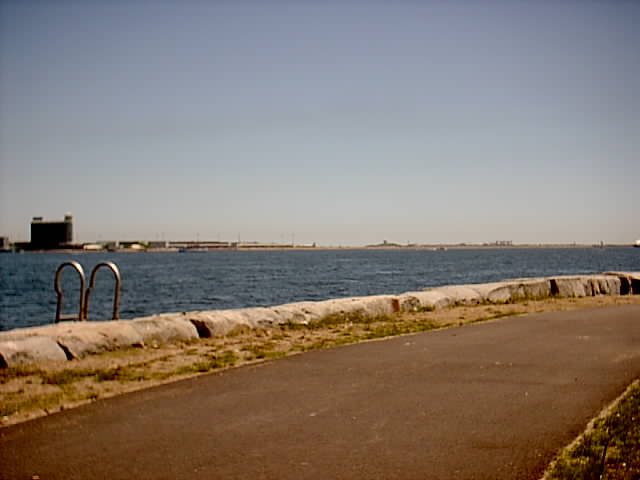 ---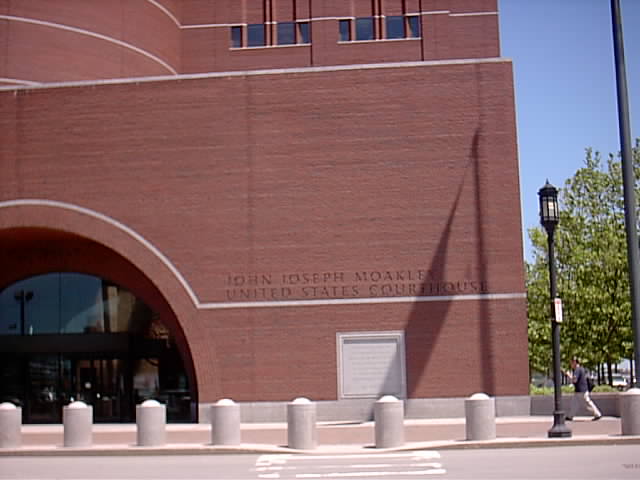 ---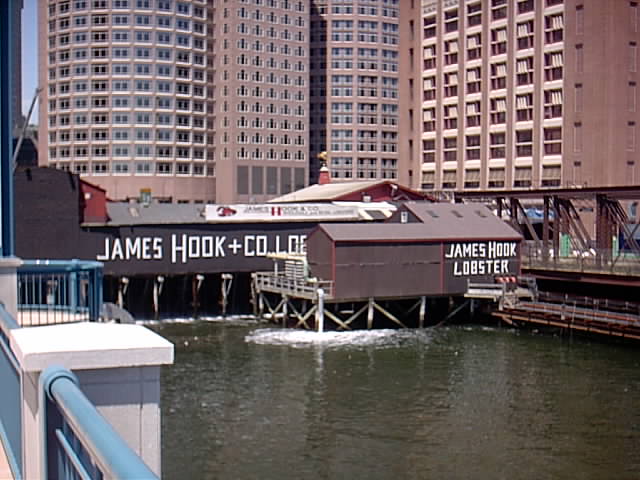 ---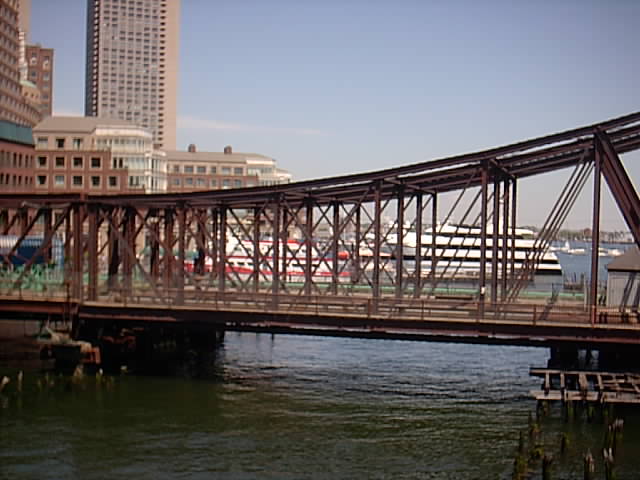 ---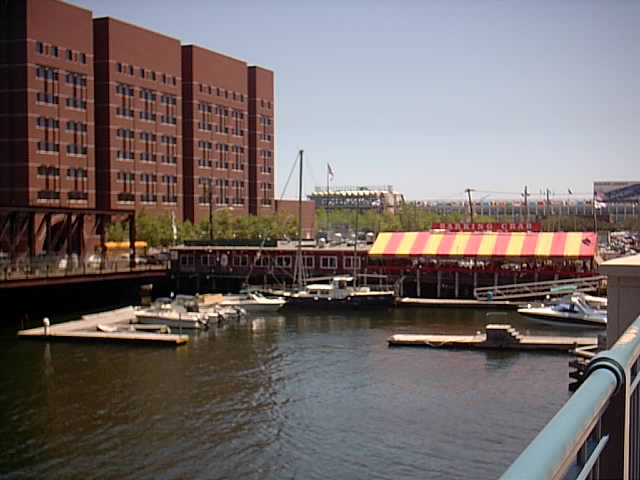 ---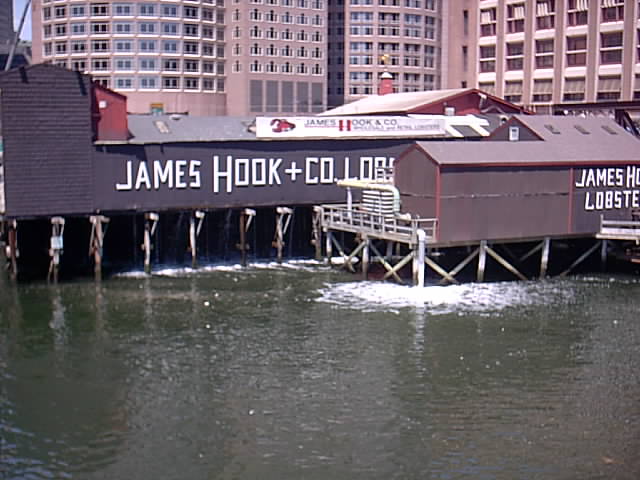 ---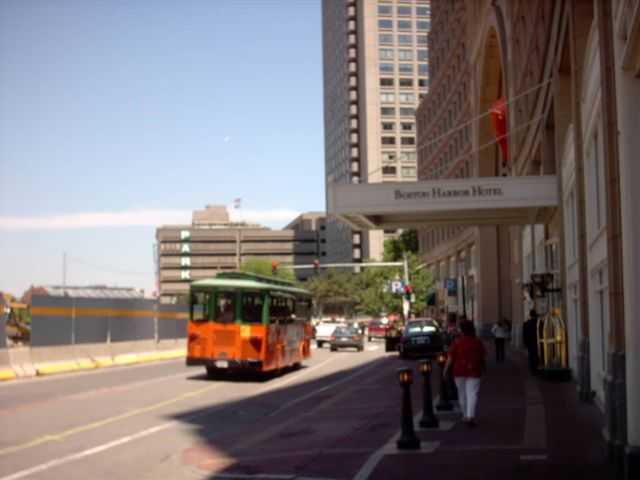 Walking to Rowe's Wharf just before the entrance of Boston Harbor Hotel, 70 Rowes Wharf . Note, the Old Town Trolley, I was looking for one of these to take up to Bunker Hill Monument and Paul Revere's House
---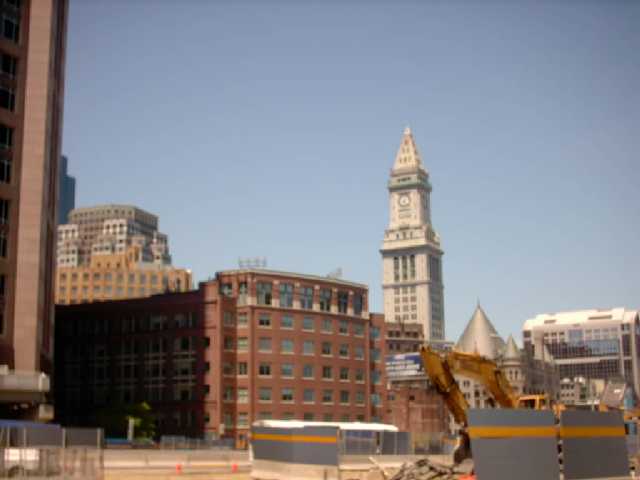 Looking through the construction zone across from Rowe's Wharf at the famous Custom's Tower Clock building
---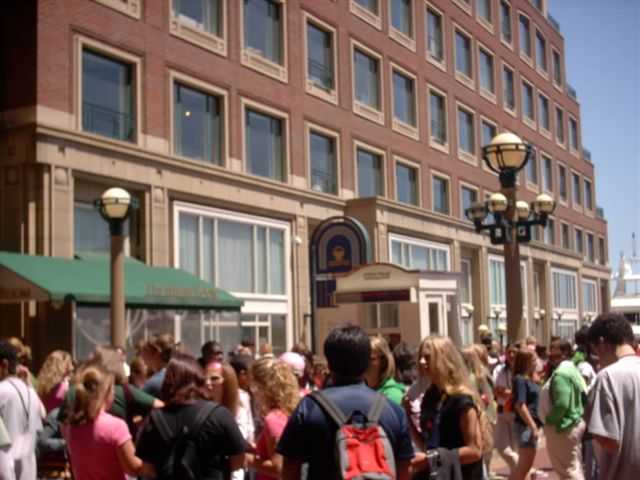 All these people at Rowe's to take a tour. perhaps they were just the left over celebrity hunters of the Regis and Kelly Lee's cruise boat appearance a few hours before this picture was taken..
---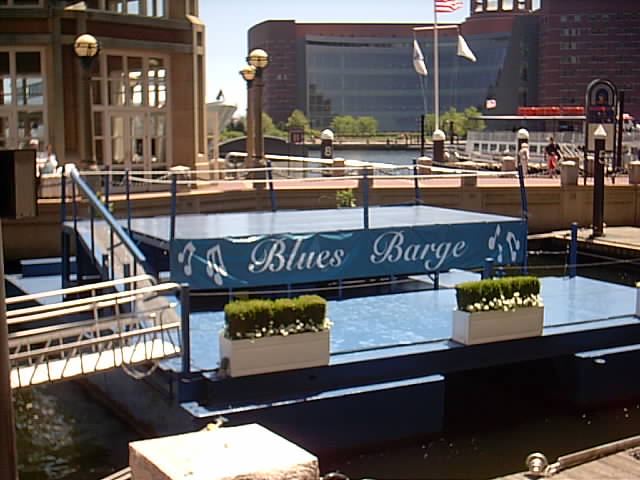 No musicians seen or heard on that Blue's Barge while I was here.
---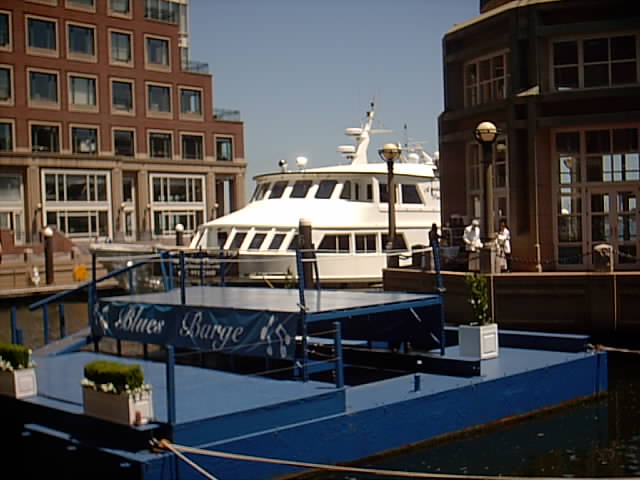 Looks like there are a few yachts around in this town. I purchased a harbor cruise ticket next door from here and I had time to get a quick lunch before my cruise boat would leave. I went a couple doors down to Rudi's Cafe at 30 Rowe's Wharf and consumed a chicken breast sandwich and a Diet Coke.
---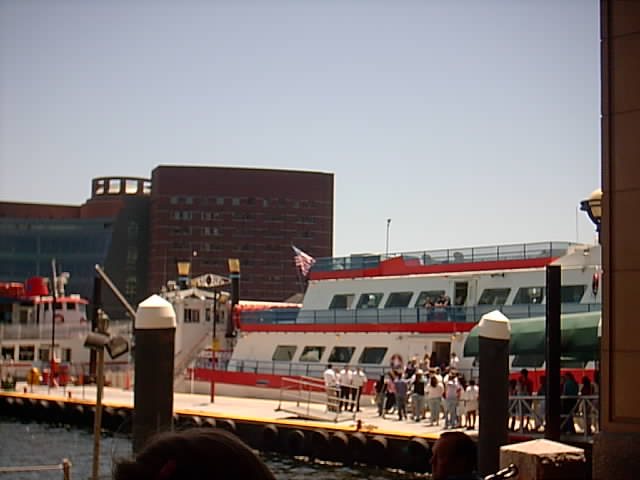 The Harbor Cruise Boats one which I would be taking soon.

---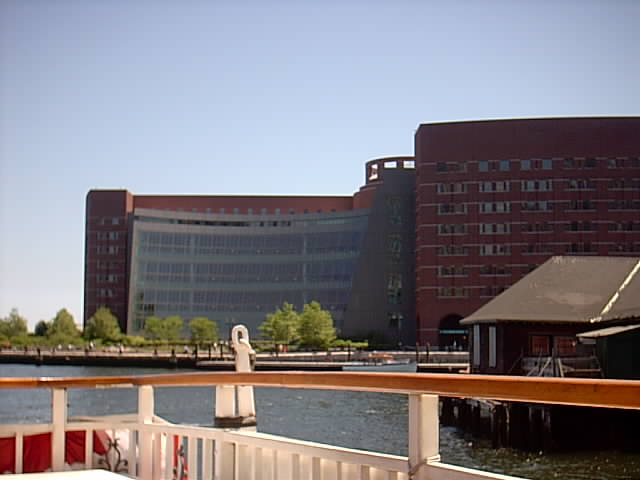 Sitting on the Harbor Cruise boat looking at the Courthouse
---
Back To Boston 10 Back To Boston Itinerary Menu Next To Boston 12