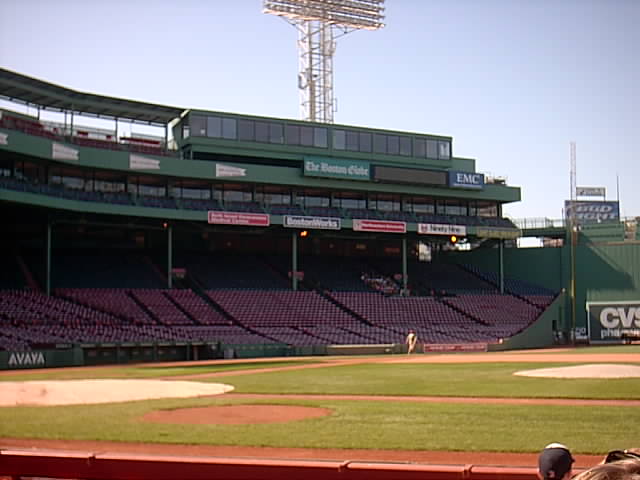 View toward the left baseline stands and box seats
---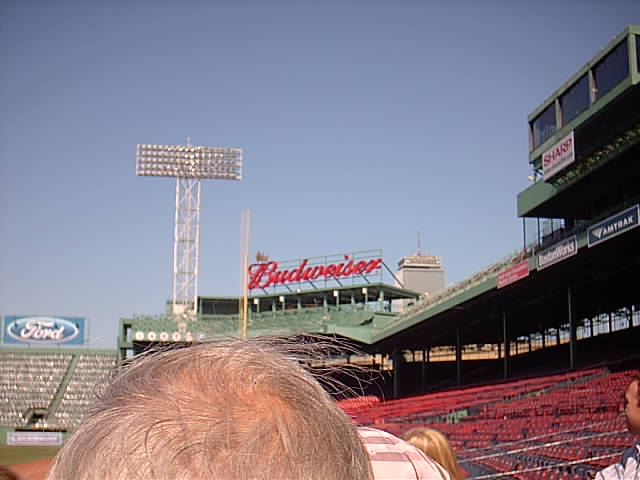 Ford Budweiser Sign and the Observation Deck of the The Pruedential Building. I viewed this stadium from there and now I'm viewing the Skywalk from the stadium perspective.
---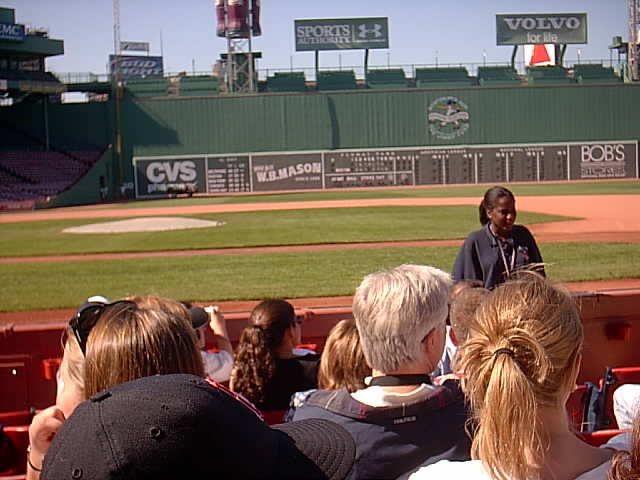 Sitting in the stands down the first baseline line, the tour guide gave a brief presentation of Fenway's history. Fenway Park opened April 20, 1912. It became the 2nd home for the Red Sox. In 1901 Boston Globe owner Charles Henry Taylor bought the Boston Pilgrim baseball team for his son John Taylor. In 1907 John changed the team's name to the Red Sox. The cumbersome process leasing the Huntington Avenue Grounds Park caused Taylor to move the the team to the Fenway section of Boston.
Fenway has the oldest and only remaining manual hand operated scoreboard in Major League Baseball. The scoreboard temperature remains fairly constant around 68 degrees most days. The employment waiting list is very long for those aspiring to become a scoreboard operator. Size of the scoreboard numbers for "Runs and Hits measure 16 inches by 16 inches, weigh 3 pounds. For "Errors, Innings, Pitcher's numbers measure 12 inches by 16 inches and weigh 2 pounds. Red Sox Left fielders through the years have signed the wall in a room behind this scoreboard.
---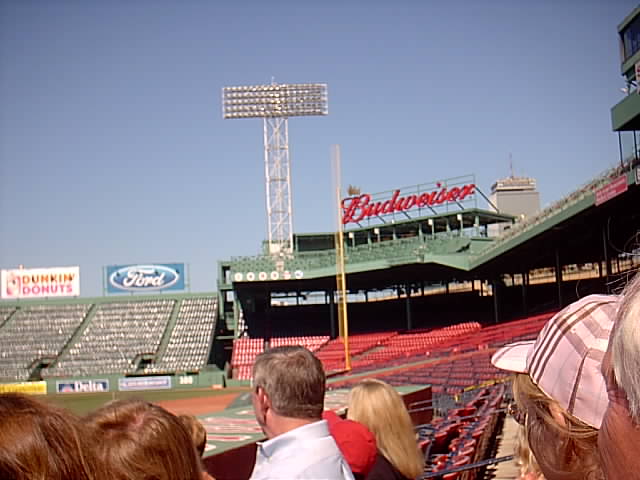 Look at the Ford Sign. Under the letter "O", about 13 rows down. There is a lone "Red Seat" in Section 42, Row 37, Seat 21. This is a historic famous seat. On June 9, 1946 the Sox were playing Detroit when Ted Williams, a/k/a "Teddy Baseball", hit the longest home run ever in the bleachers at Fenway. He was facing a pitch from Detroit's Fred Hutchinson when he hit the ball a record 502 feet. At that moment a 56 year man, engineer from Albany, NY, by the name of Joe Boucher became the newest celebrity. He was sitting in this seat when the home run ball fell from the sky and was either deflected or went through his straw hat, depending on what accounts you believe. Someone else ended up getting that home run ball.
---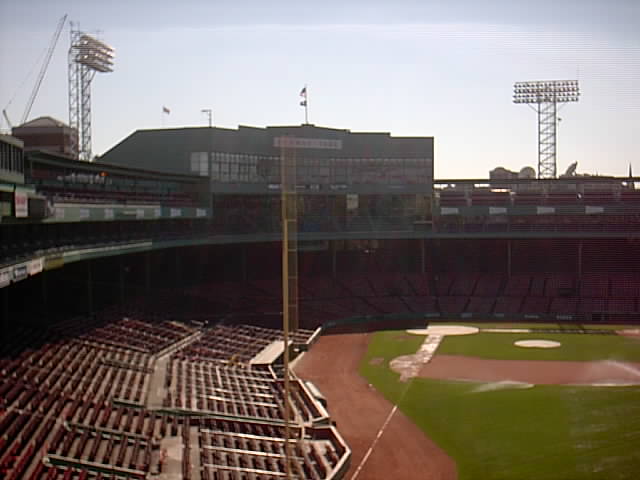 The first professional baseball game was finally played on April 20, 1912 after two rain delays. No rain delay for this tour as the in feild sprinklers are turned on
---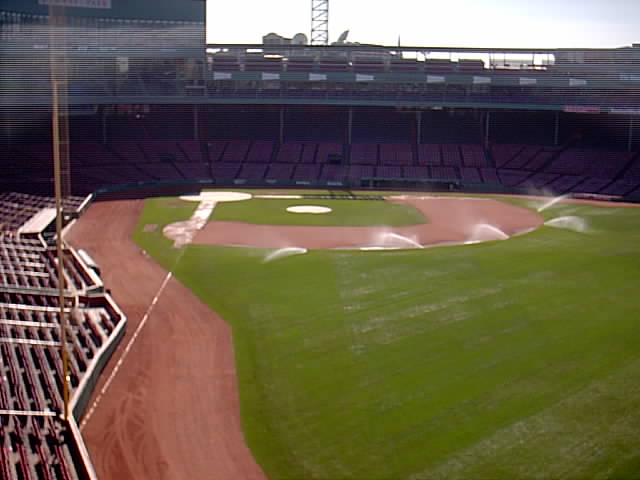 Actually the park hosted a couple amateur games prior to official professional game day opening. The first official game was played on April 9, 1912 when the Red Sox's shut out Harvard University 2-0. The Red Sox defeated the New York Highlanders — later known as the Yankees — before 27,000 fans,7-6 in 11 innings. The event would have made front page news hadit not been for the sinking of the Titanic only a few days before.

---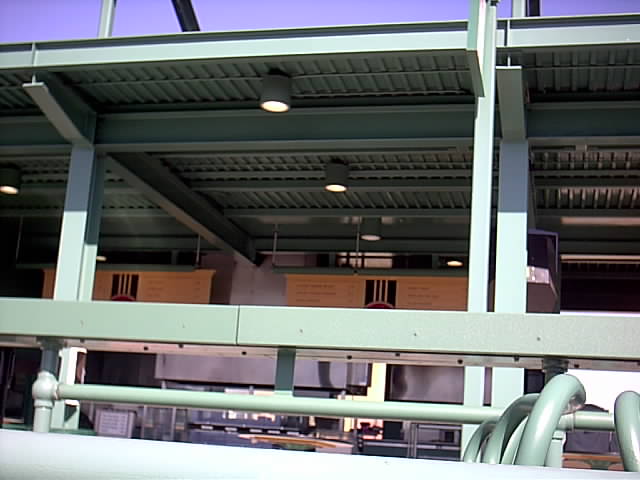 A view of the Bud Bar
---
Back To Boston 18 Back To Boston Itinerary Menu Next To Boston 20