Fenway's Famous Monster Seats Section
---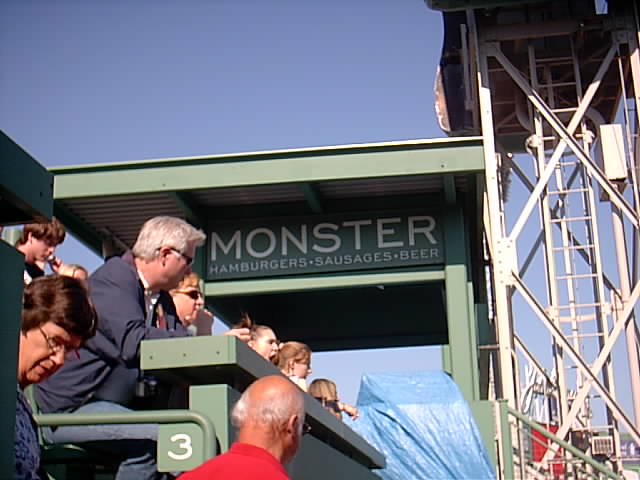 Sitting in the "Monster Seats" in left field
Prior to the fire of May 8, 1926, Fenway Park remained relatively unchanged. The fire destroyed bleachers along the left field line. On January 5, 1934 a second fire completely destroyed the building. There was damage everywhere in the ballpark.
Construction crews worked quickly to reconstruct the ballpark. On April 17, 1934 was the season opener and the first game since the fire and the stadium had a new look. Concrete bleachers replaced the wood bleachers in centerfield. Duffy's Cliff was mostly leveled. Sheet metal replaced the wooden 37-foot left field wall. They covered all wall's advertisements with green paint in 1947. Ever since then, Fenway Park's left field area became known as, "The Green Monster".
---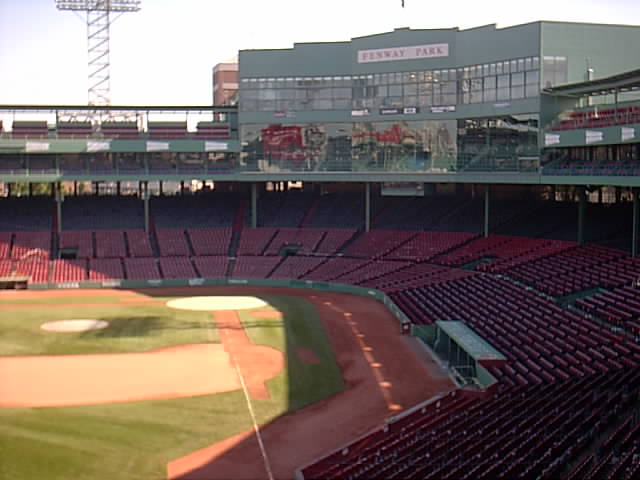 A view looking toward home plate from the Monster seats
---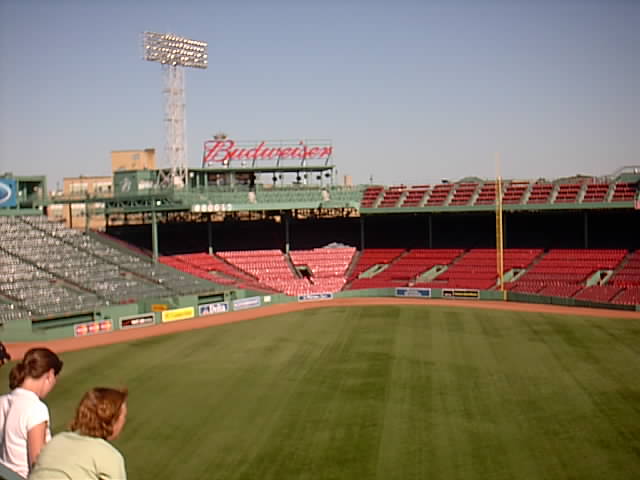 A nice view of the Budweiser party seat area in the right field area.
---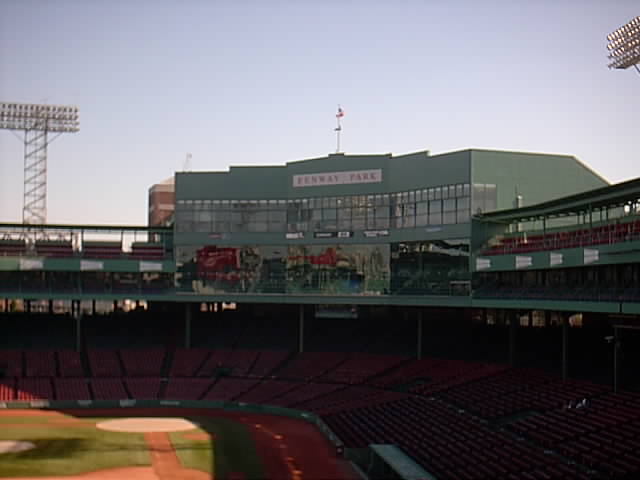 ---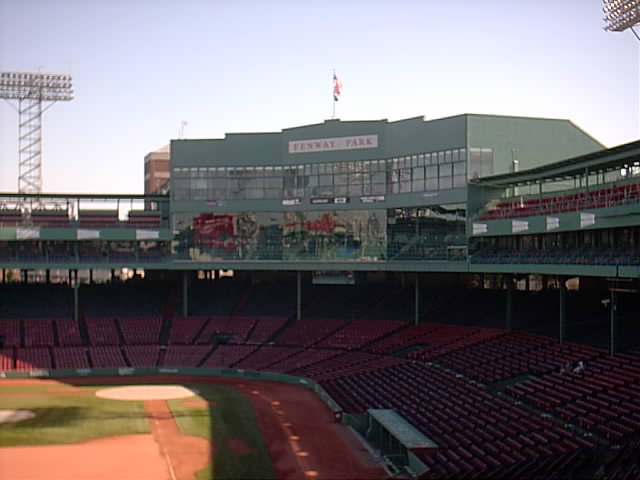 ---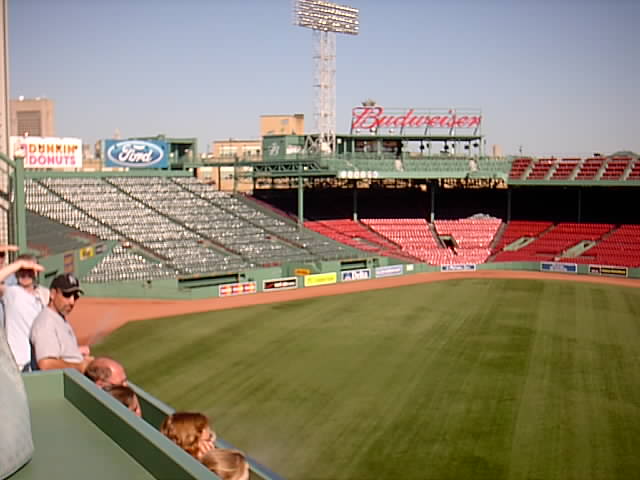 ---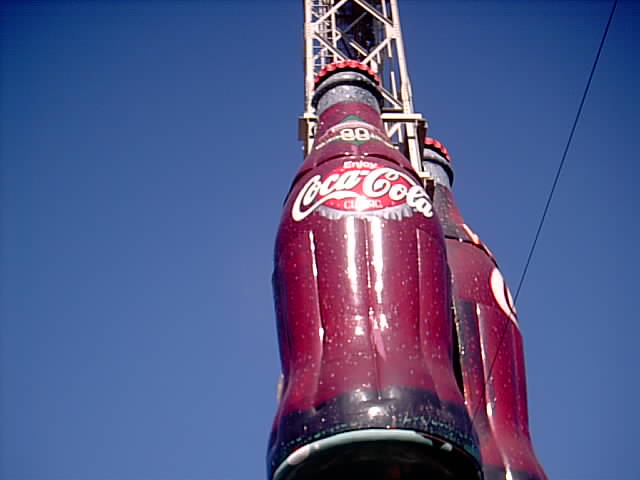 A close up view of the left field Coke Bottle sign
---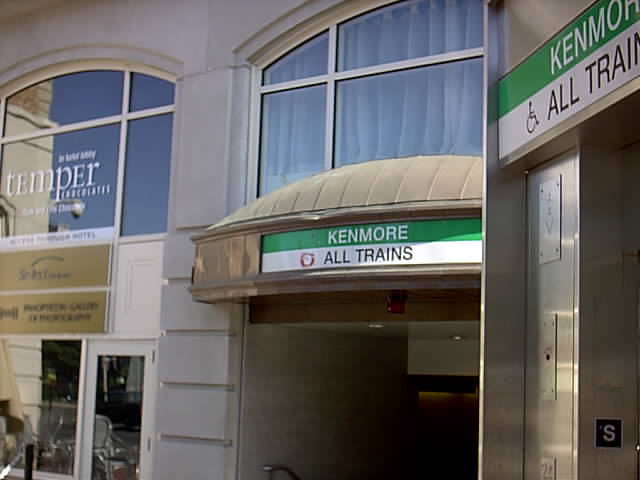 After the Fenway Tour I walked to Kemore Station.
---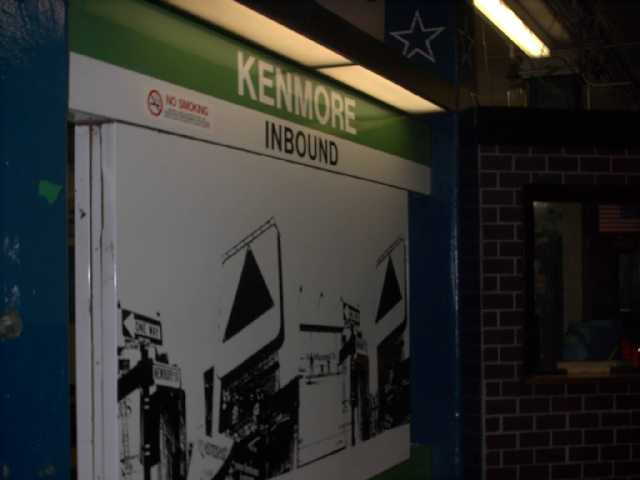 Inside Kenmore Station near the train platform waiting to catch a ride to the Government Center Stop to catch the Redline back to Harvard Square
---
Back To Boston 21 Back To Boston Itinerary Menu Next To Boston 23