Riding The Boston DUCKS
---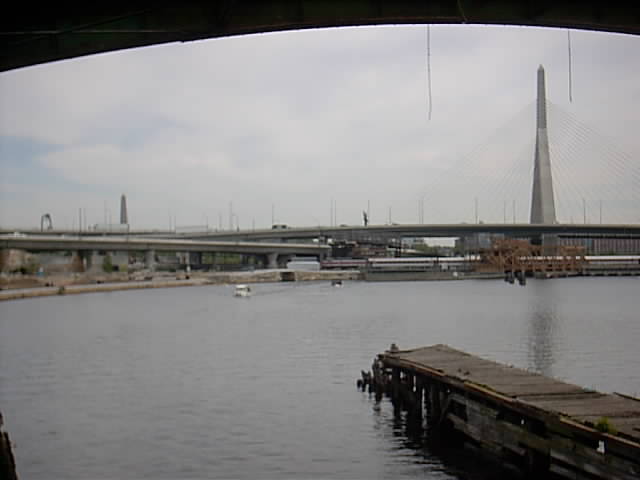 Looking at the DUCK with the bridge in the background
---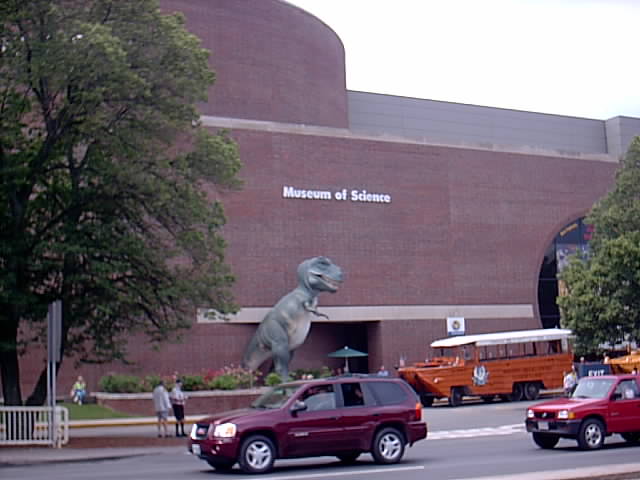 Front of the Museum of Science
---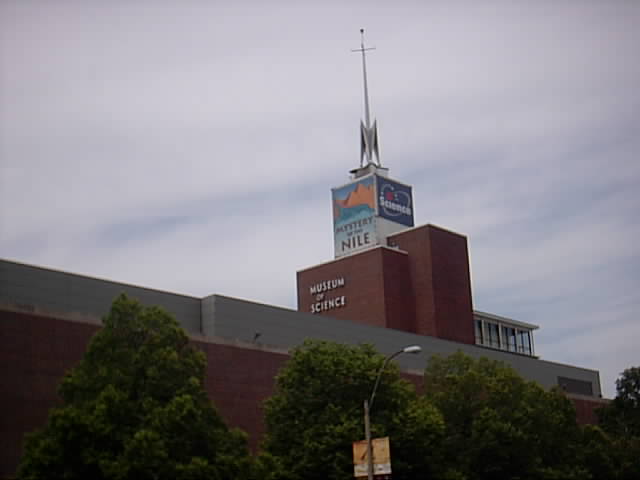 Museum of Science
---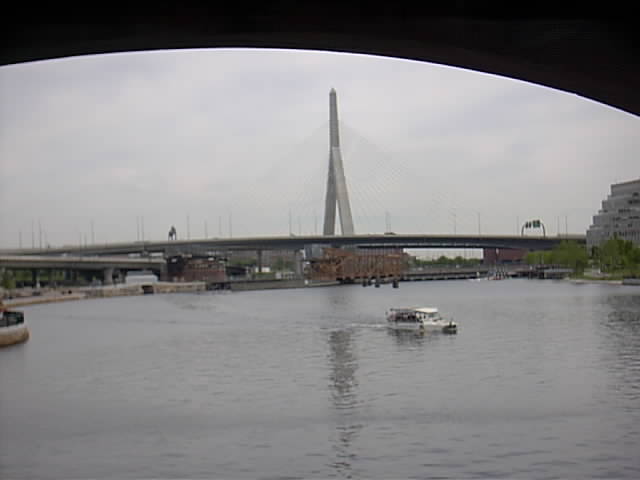 The "DUCK" with the "Leonard Zakim Bunker Hill Bridge" in the background.
---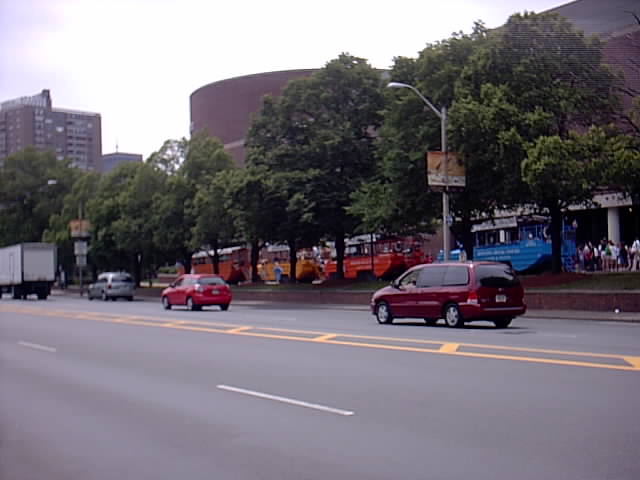 A view of all the DUCKS lined up in front of the Museum of Science, I have to cross the street to get there.
---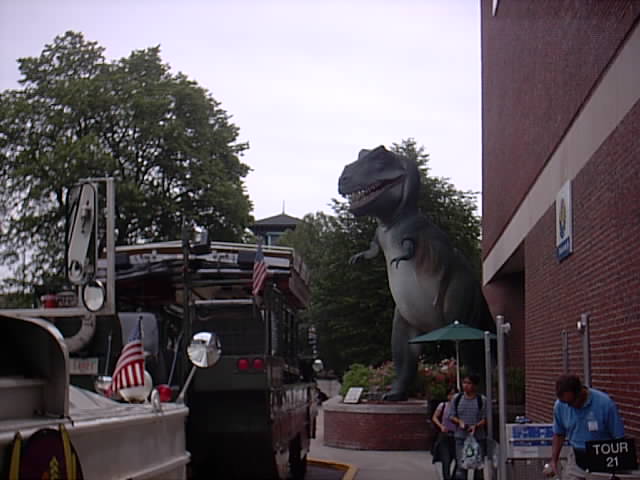 Waiting in front of the Museum of Science waiting for my DUCK to show up.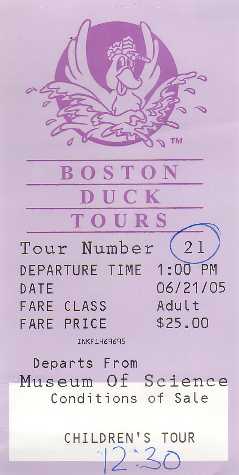 ---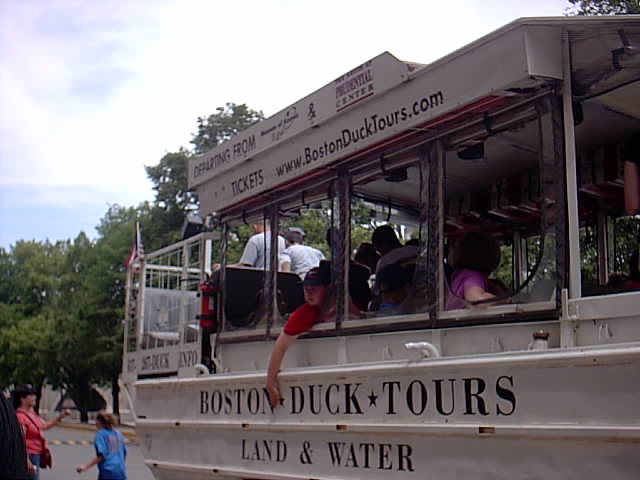 My DUCK is arriving with the tour group, prior to the one I'm going to take
---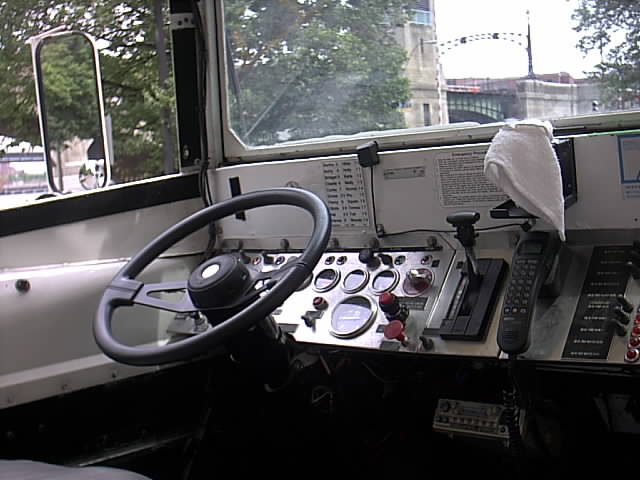 I was the first person on the "DUCK", so I found a seat where I could look out the front and both sides, plus be near to speakers, so I could hear the audio narration of the tour. This is a picture of the DUCK dash. This vehicle is an authentic, renovated World War II amphibious landing vehicle. This will be my 2nd DUCK tour. My first DUCK tour was in Washington DC.
---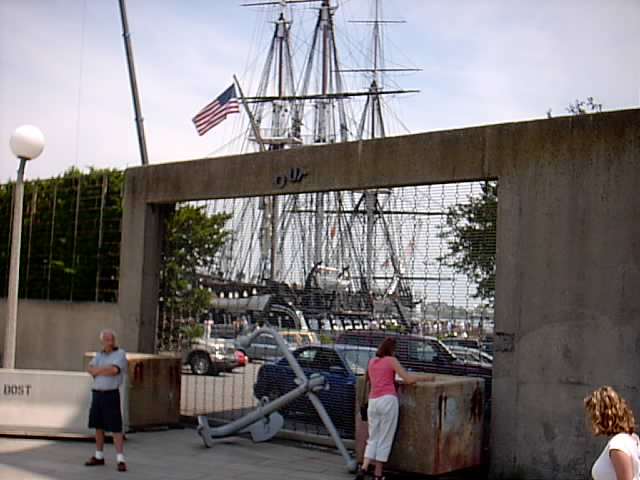 Looking at the Charlestown Navy Yard and the Navy's US Constitution a/k/a "Old Iron Sides". is located in the Charlestown Navy Yard. It was launched in Boston on October 21, 1797 and it remains the oldest commissioned warship afloat anywhere in the world. She was used to fight against the Barbary Pirates and also to fight the British in the War of 1812. It was during this war that she received her nickname "Old Ironsides" because of the way the British cannonballs were bouncing off her hull.
---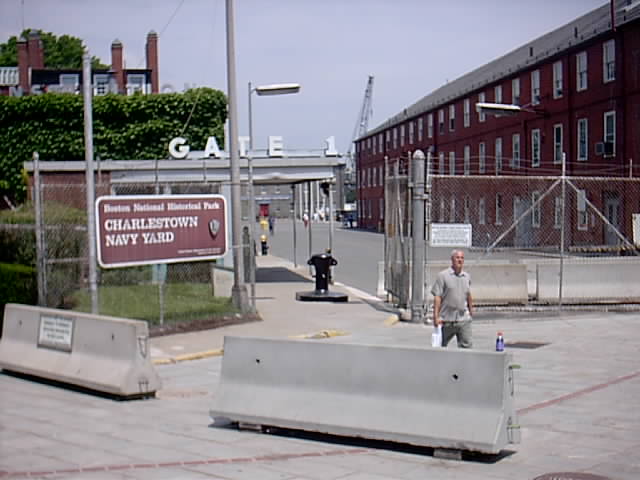 "Gate 1" of the Charlestown Navy Yard
---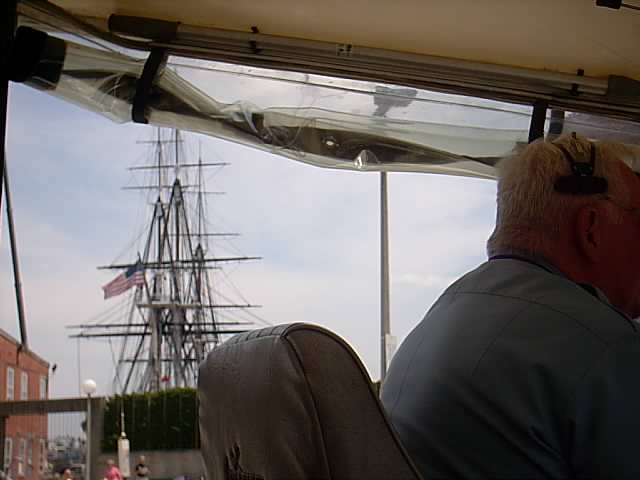 Another view of the ship' sail masks
---
A view of the "Bunker Hill Monument", dedicated in 1843, which inspired the design of the "Lenny Zakim Bunker Hill Bridge". The monument stands 221 feet high and was constructed with granite obelisk.
The Bunker Hill Monument was erected between 1827 and 1842 with granite quarried in Quincy, MA, to commemorate the Battle of Bunker Hill, which was fought June 17, 1775. The Battle of Bunker Hill was the first major conflict of the Revolutionary War where Colonel Prescott yelled to his troops, "Don't fire until you see the whites of their eyes!"
---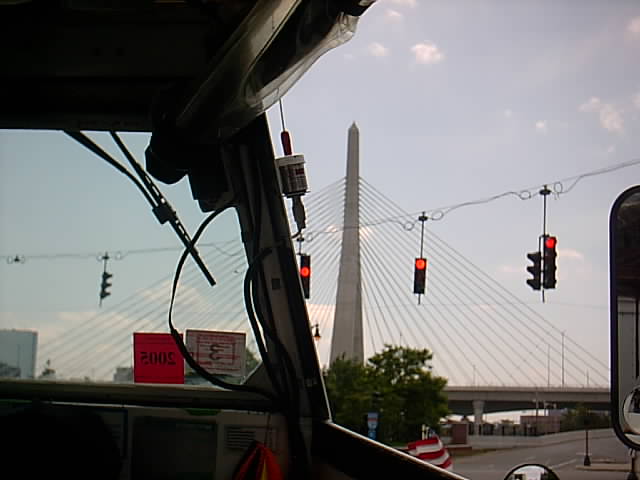 Largest cabled stayed bridge in the US
---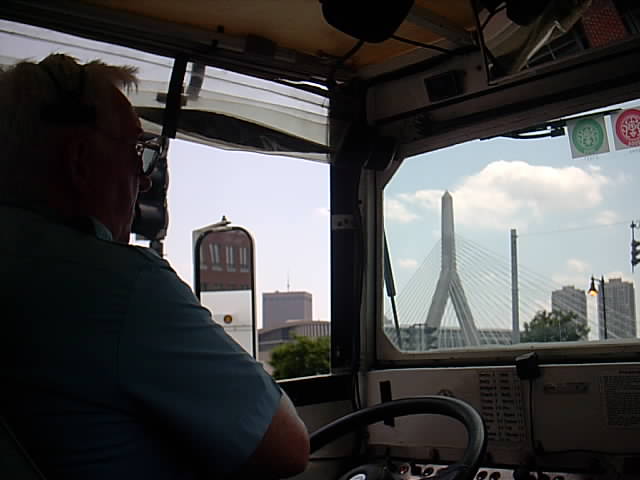 ---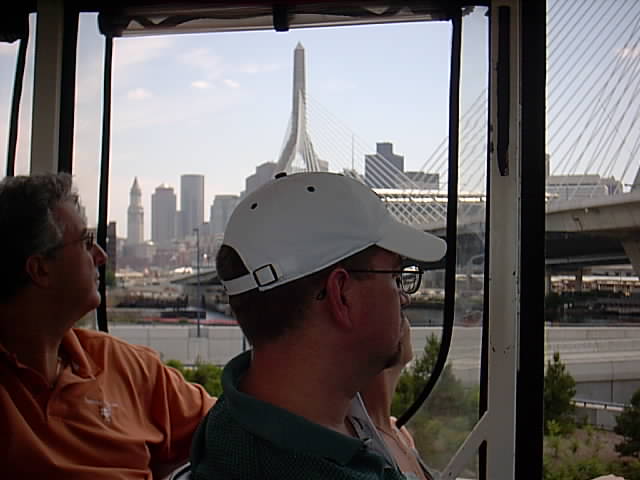 ---
---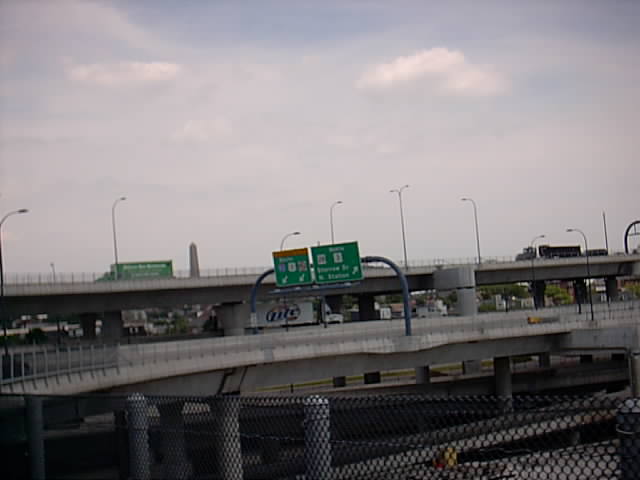 ---
Accelerating, I thought we were going on an on ramp to cross the bridge, but ramped off adjacent to the bridge.
---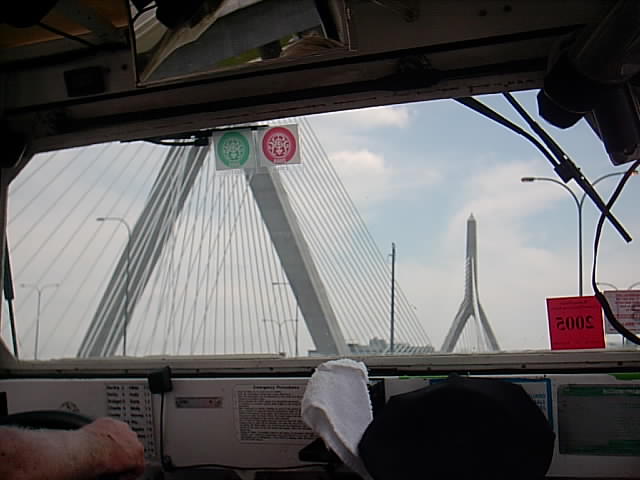 Now I can tell this is just an elevated ramp and we are not going to cross the bridge.
---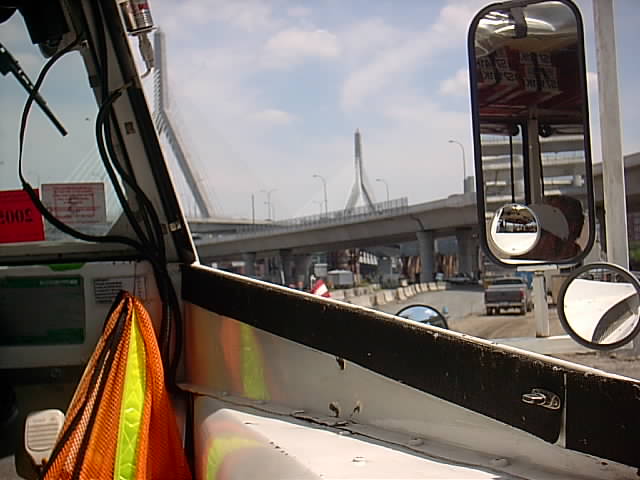 Heading towards the channel area to launch
---
Back To Boston 23 Back To Boston Itinerary Next To Boston 25