Woodbury, NJ and West Chester, PA
---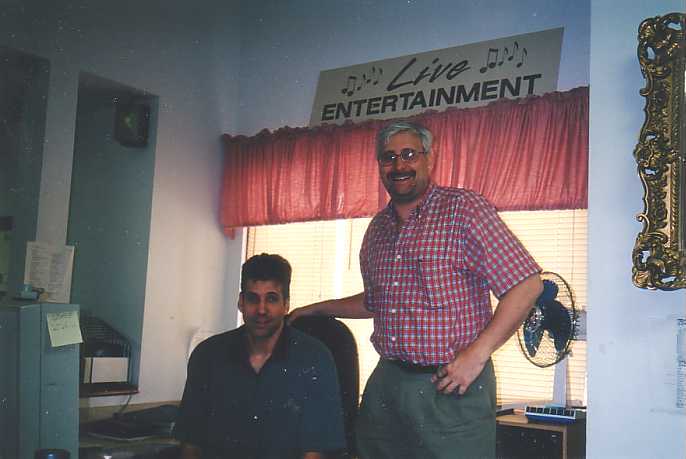 Inside "The Da Vinci Group Engineering Group" firm. Dean and Rock, the cerebral talent of the organization.
---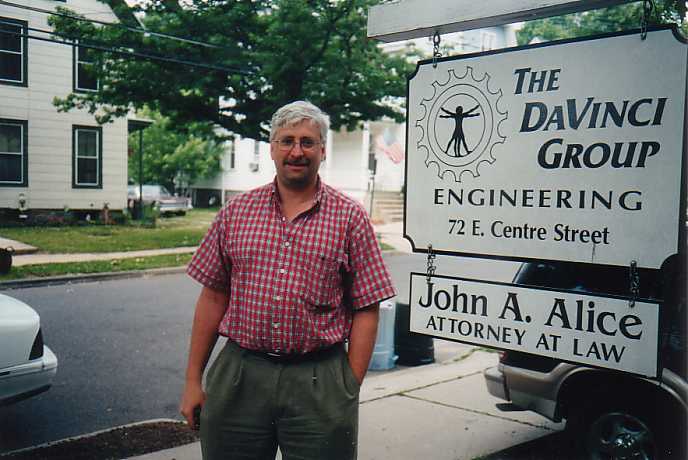 Rock in front of his Woodbury, New Jersey company office.
---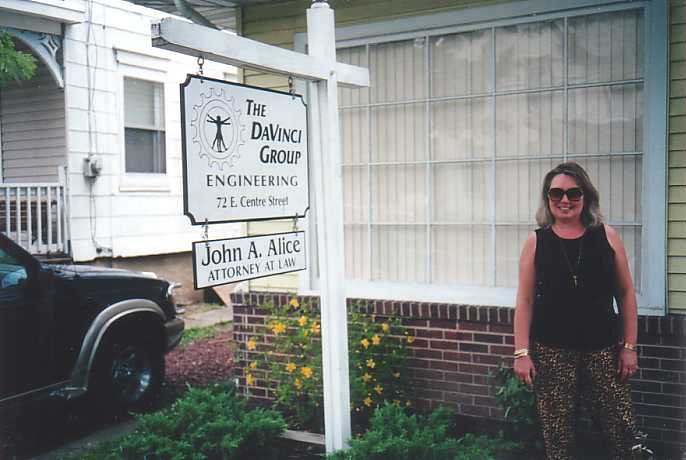 Diane aside of Rock's Woodbury, New Jersey company office sign.
---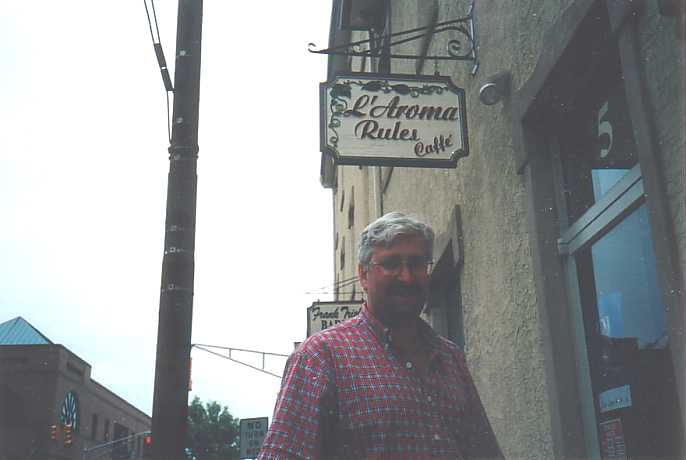 After lunch here, Rock posed for a picture in front of his Woodbury, NJ "La Aroma Caffe".
---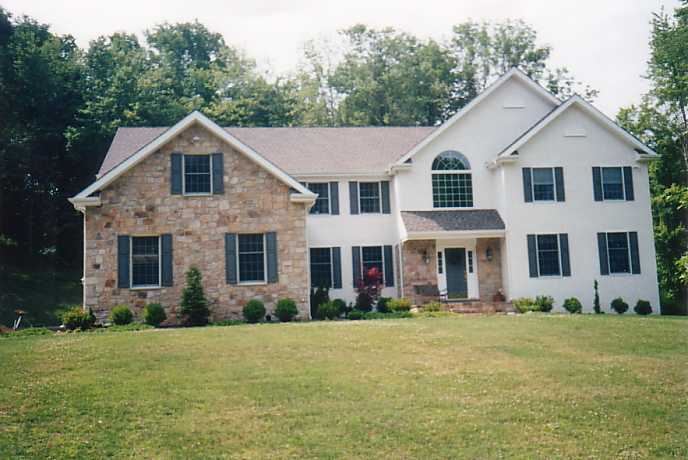 The "Waldinger Residence", outside of West Chester, PA and my digs for the week.
---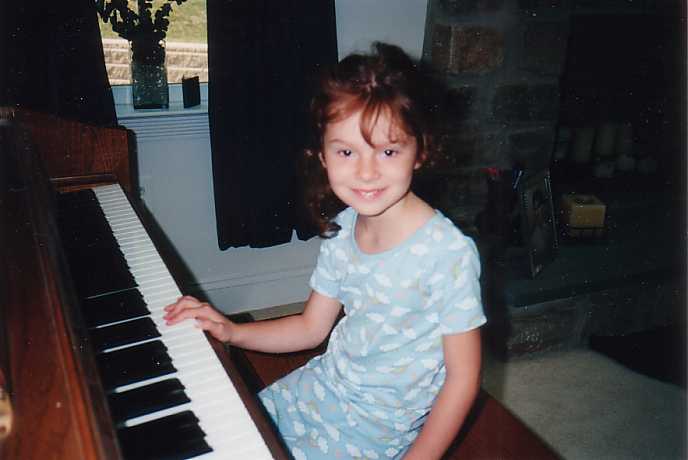 Brittany's piano recital, playing the "Mary Had A Little Lamb Sonata in C Major".
---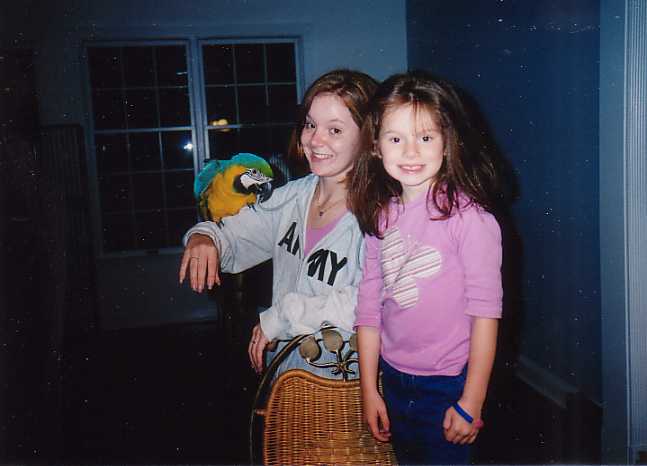 The Bird, Melinda and Brittany.
---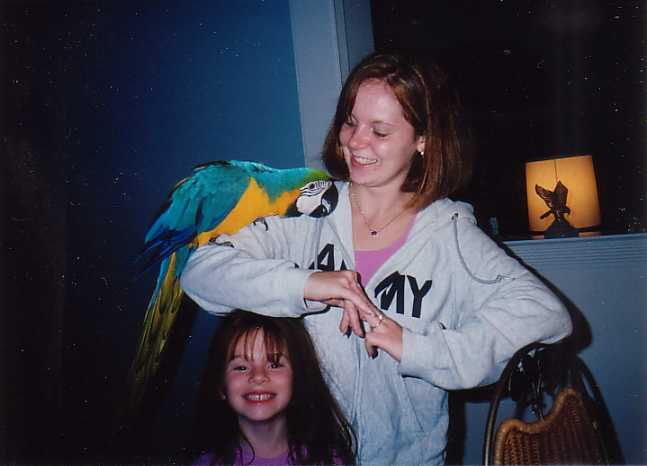 Brittany, The Bird and Melinda.
---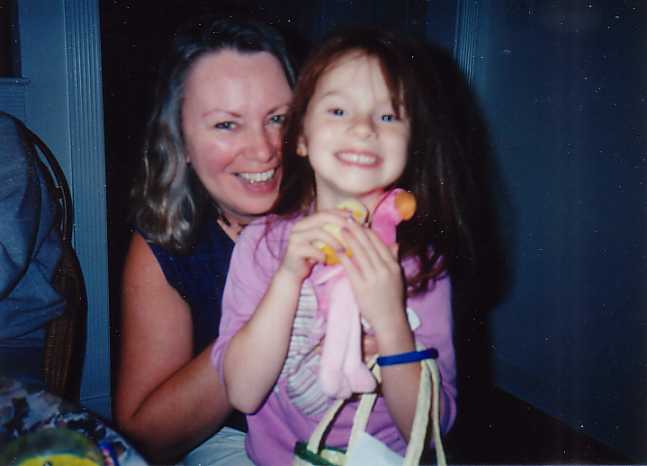 Diane and Granddaughter Brittany.
---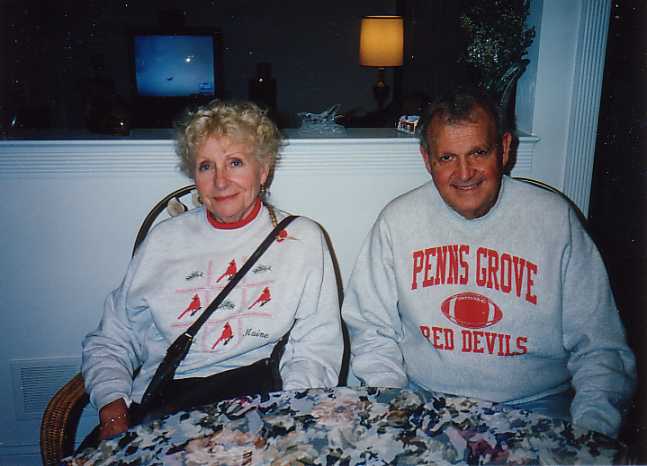 Aunt Char and Uncle Vinnie
---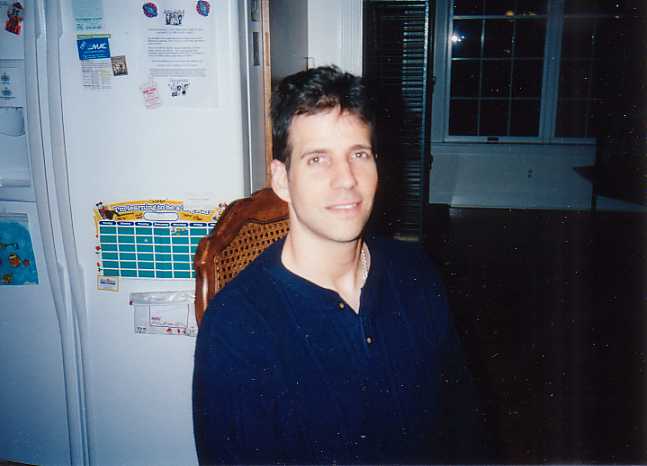 Cousin Dean
---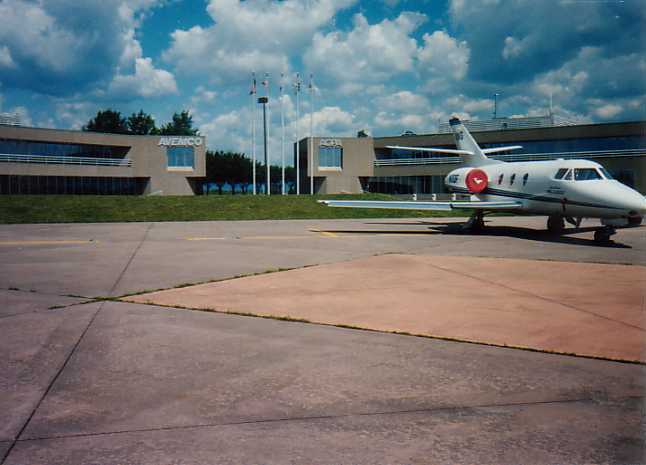 This is a picture of Fredrick, MD Airport, home of the AOPA (Aircraft Owners and Pilots Association). This was another airport I always wanted to see, since I have been a member of the AOPA for over 30 years. The AVEMCO Insurance on the left and the AOPA Headquarters on the right. This is the place that has been sending me those monthly magazines for a long time. The Cessna Citation jet parked in front, belonged to John and Martha King, of King Flying School training video fame.
---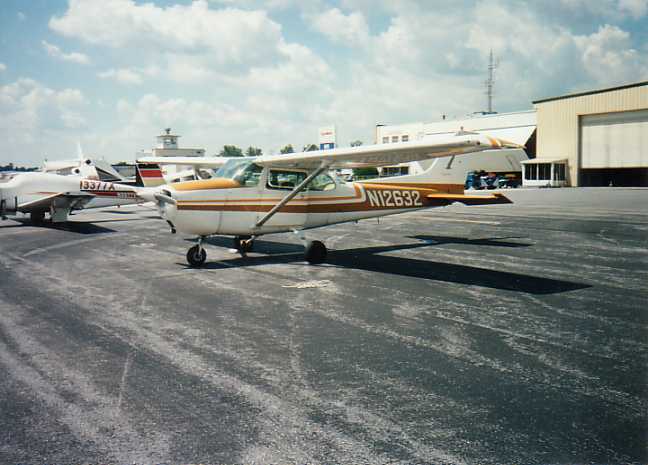 A view of N12632 parked on the ramp of Frederick, MD after re-fueling.
---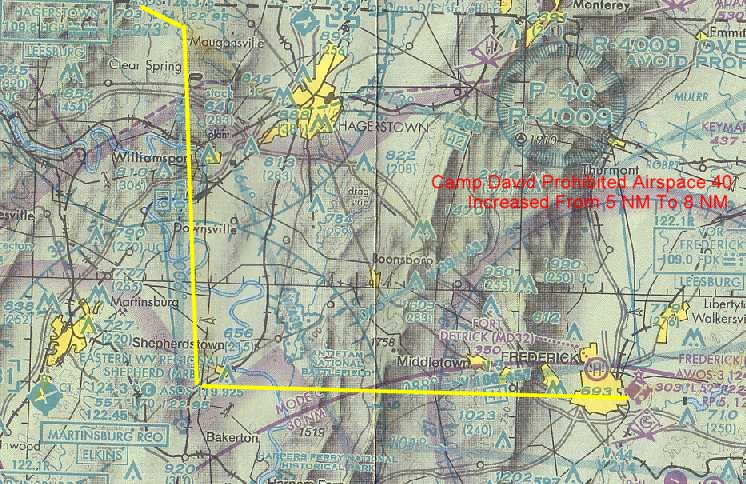 P-40 was active prior to my landing on Runway 23 at Frederick, MD (FDK). The prohibited airspace radius was increased 5nm to 8nm. Prior to my departure, I watched the news on TV. It was reported that President Bush and Israeli Prime Minister Sharon Perez had just returned from Camp David after spending the weekend there. On my departure from Frederick, I had originally planned on flying directly to Hagerstown VOR, but decided to fly west and then north to increase the prohibited airspace avoidance margin.
---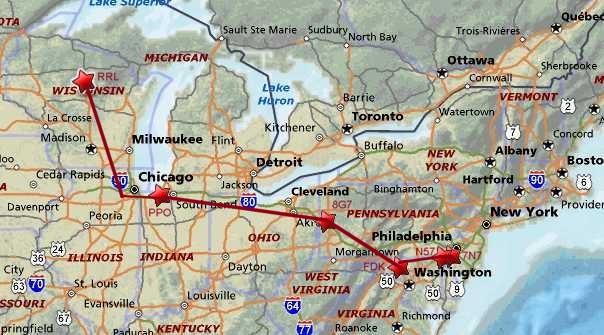 It was time to head home. My generous and gracious host and tour guide extraordinaire for the week, Diane gave me a ride to New Garden Airport at Toughkenamon, PA. Since I had to pick-up my credit card, I offered her a quick scenic ride across the Delaware River to Pedricktown, NJ and back, but she was less than enthusiastic with the offer. It was a good flying day here, but I knew it would most likely require me to circumnavigate around some cells by Pittsburgh. I took off back east to Pedricktown and picked up my credit card. The Spitfire Aviation guy kidding told me they hadn't bought too many things with it the past week. Then off to Frederick, MD., staying north of Wilmington, Delaware's airspace. I took off from Frederick on a course that would less likely encounter being intercepted by a couple of F-16's. Stopped at Zelienople, PA for fuel, checked the weather. It started to rain just west of the greater Pittsburgh area. It rained all the way through Ohio and Indiana, but the visibility in the rain was good. The skies looked very dark as I landed at La Porte, IN. I refueled and checked out the weather radar. A band of very strong cells, (lots of yellow and red) heading toward O'Hare. A few cells by Madison, but they were moving east. The Lake Michigan route back was not an option. It was clear weather to the south. I decided to fly straight west to the Joliet VOR and then north, via De Kalb, to avoid the weather and to stay out of Aurora's airspace. The plan worked. It was perfect flying weather all the way back to Merrill.
---
Back To Cessna 5 Back To Cessna Itinerary Menu Done Back To Trips