On Saturday November 6, 2004 Left Home for the airport
1:34 PM Depart MSN on Northwest Flight #321158 to DTW Detroit arrive 1:34 PM
9:32 PM Depart DTW on Northwest Flight #32 for LGW London Gatwick arrive Sunday 10:00 AM
Arrived Gatwick Airport
I made it through Customs and got my first rubber stamp imprint in my new passport. Then I went on to retrieve my luggage. The luggage room was very small and so was the baggage carrousel. I had difficulty in finding my luggage within the massive stacks of luggage strewn everywhere. Finally, I found my remaining bag in a huge stack on the opposite side of the room. I then went to the Trevelex vendor and exchanged some US dollars into Pounds. I also purchased a round trip Gatwick Express Train ticket there. Just around the corner from Travelex, the Gatwick Express train was just arriving. I quickly boarded and enjoyed the rural countryside view of the UK, while riding the train to Victoria Station. It was about a 30 minute ride to London Victoria Station.
---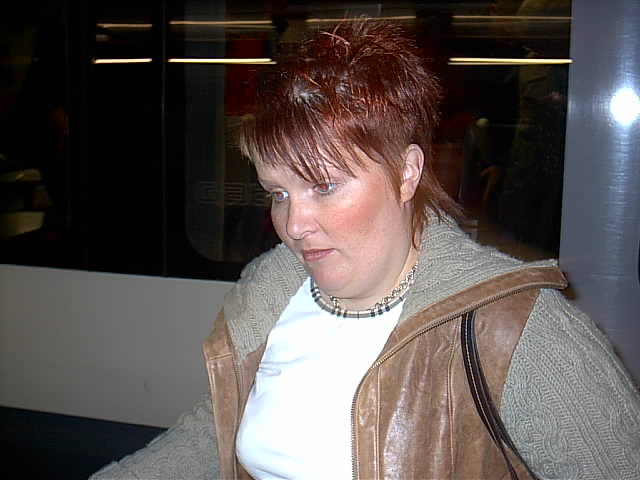 IM000001JPGJust arriving Victoria Station and disembarking the Gatwick Express Train, I was going to snap a quick picture of the Gatwick Express Window Logo, but captured the image of this lady getting off the train instead.
---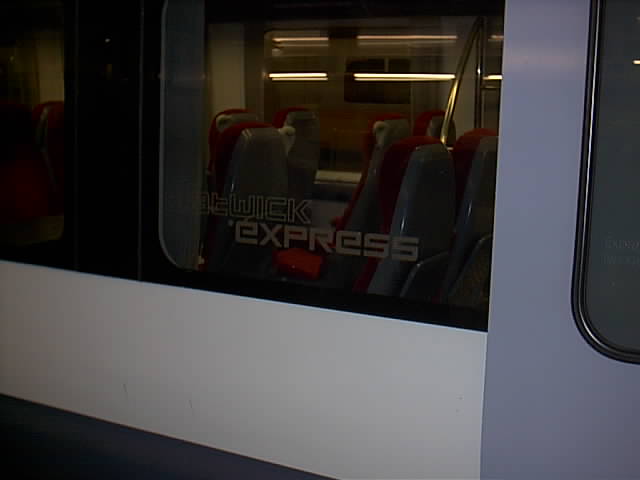 IM000002JPG I think I got the picture I wanted this time, but I'm not sure.
---
IM000003.JPG One more to make sure.
---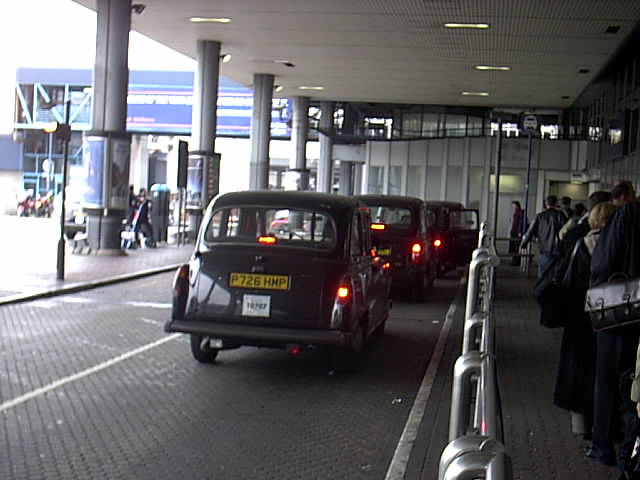 IM000004.JPG I walked around to get a little familiar with London Victoria Station. I walked outside of a nearby exit. This was the cab line. Those are neat looking cabs.
---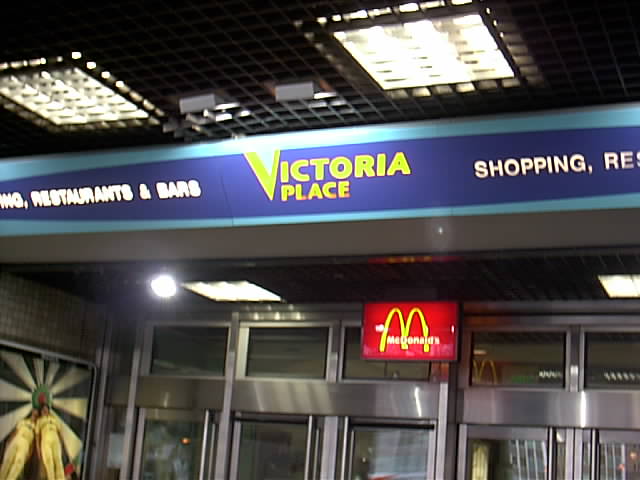 IM000005.JPG I planned spending a little time, before the hotel check-in at Victoria Place, a shopping mall adjacent to the the train station. Pay toilets was a new experience for me. I paid the required 10 pence to go through the bathroom turn style to use the facilities. Then it was a big decision for me where to eat lunch. After looking around, I decided on the KFC. This was the first time making a purchase using that funny money. I got change back and those dimes are only worth 5 pence.
---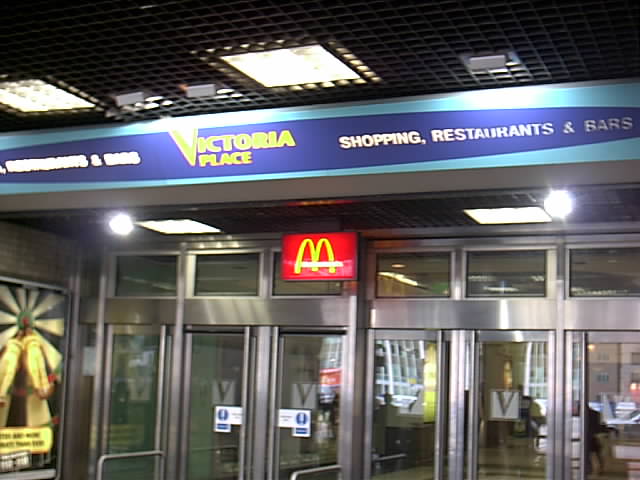 IM000006.JPG McDonalds
---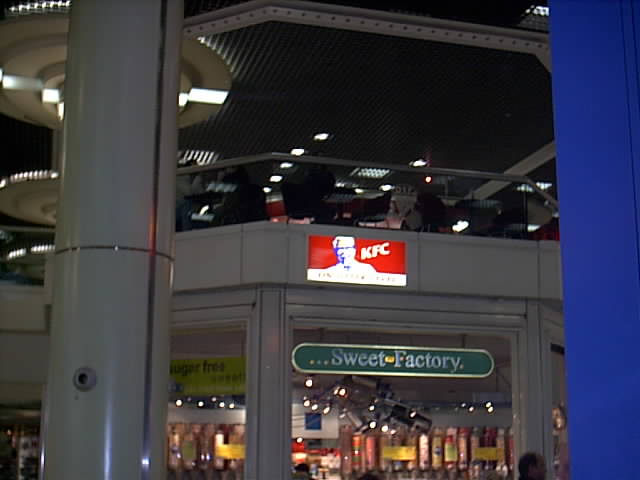 IM000007.JPG McDonalds
---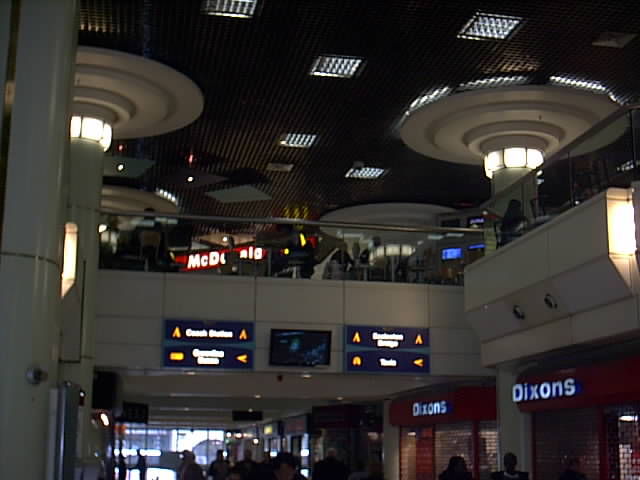 IM000008.JPG
---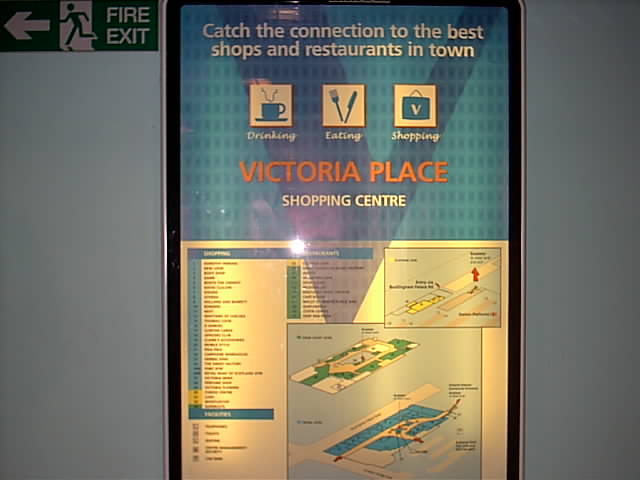 IM000009.JPG Victoria Place Store Directory
---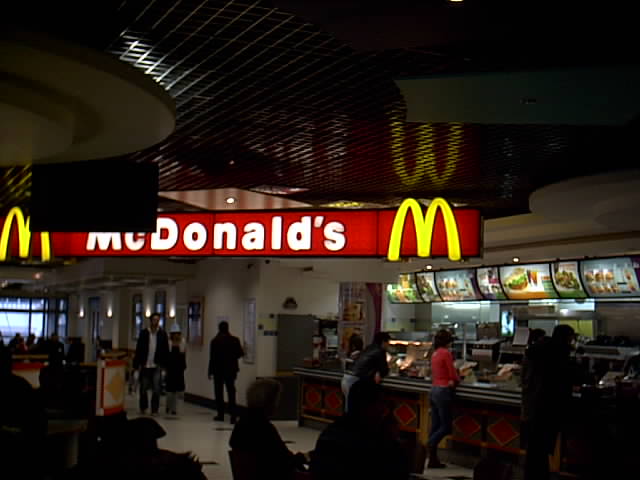 IM000010.JPG
---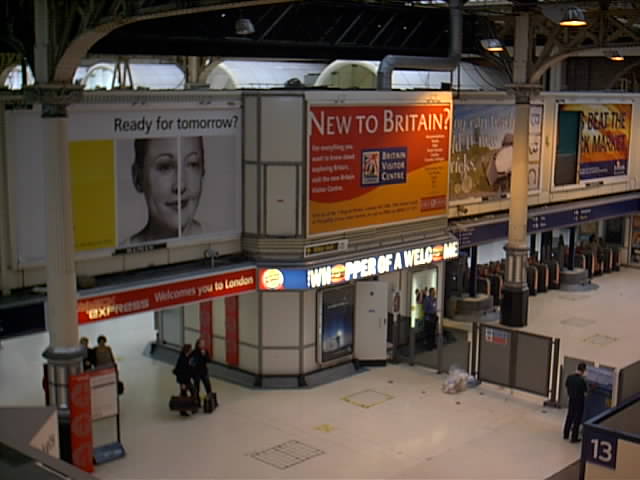 IM000011.JPG
---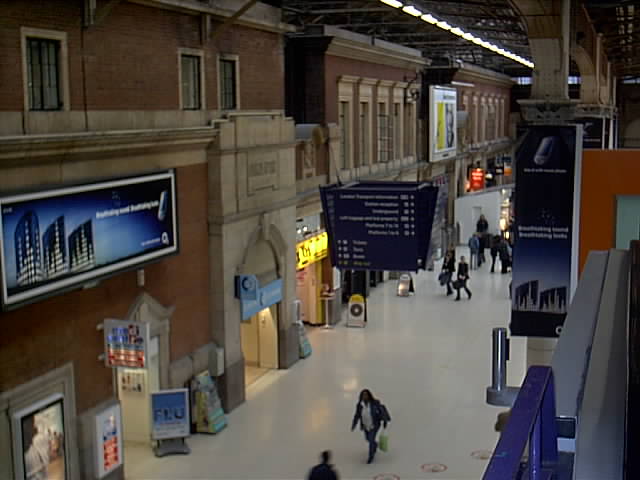 IM000012.JPG
---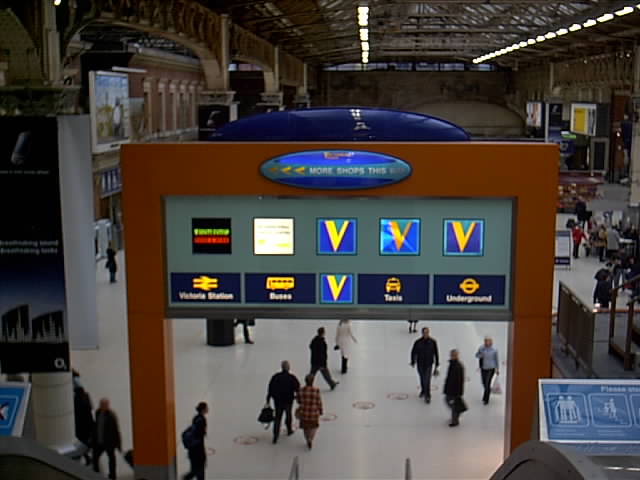 IM000013.JPG
---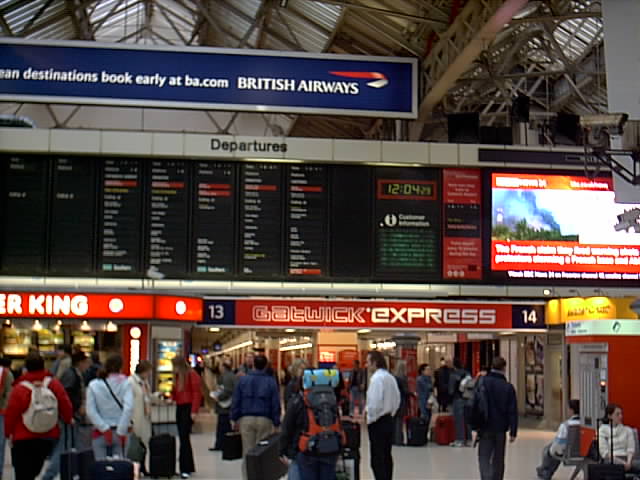 IM000014.JPG
---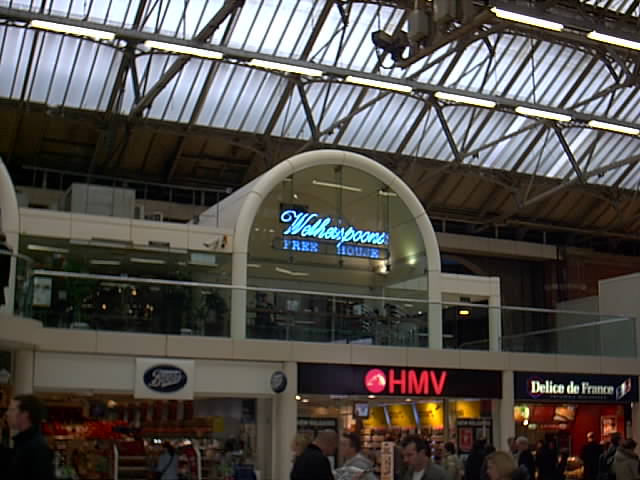 IM000015.JPG
---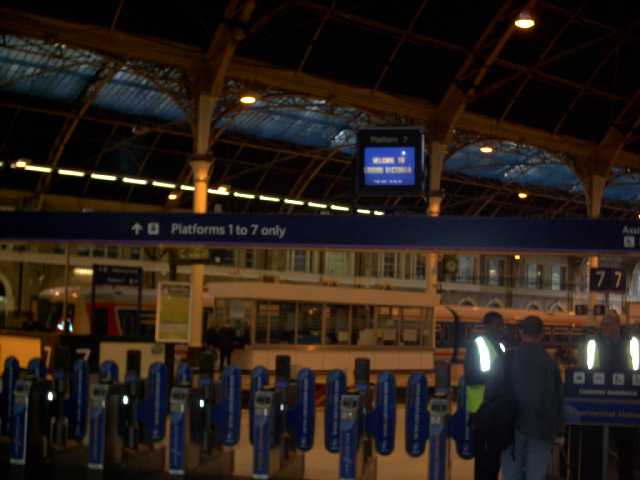 IM000016.JPG
---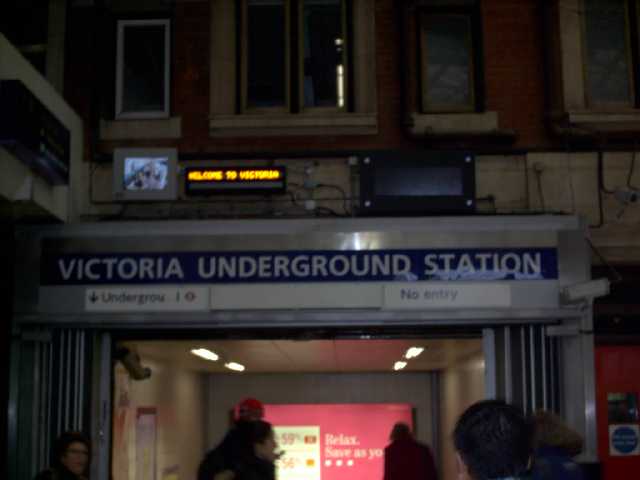 IM000017.JPG
---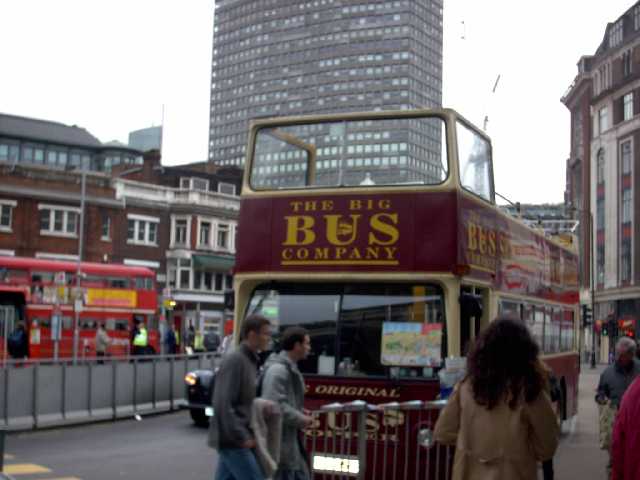 IM000018.JPG Big Bus parked outside of Victoria Station
---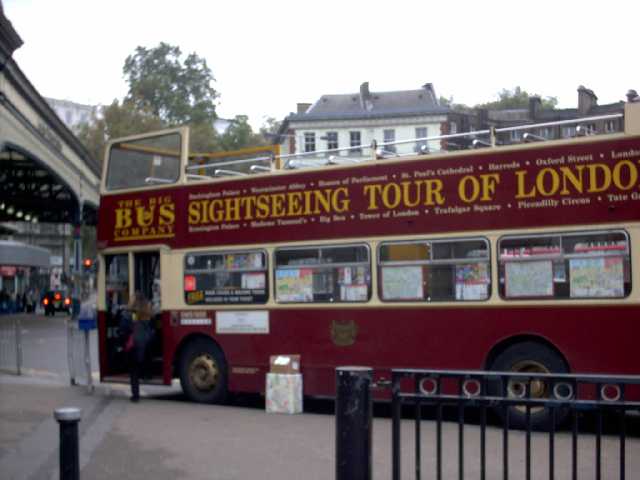 IM000019.JPG The Big Bus tour company. I'll be back in a day or so to take this tour.
---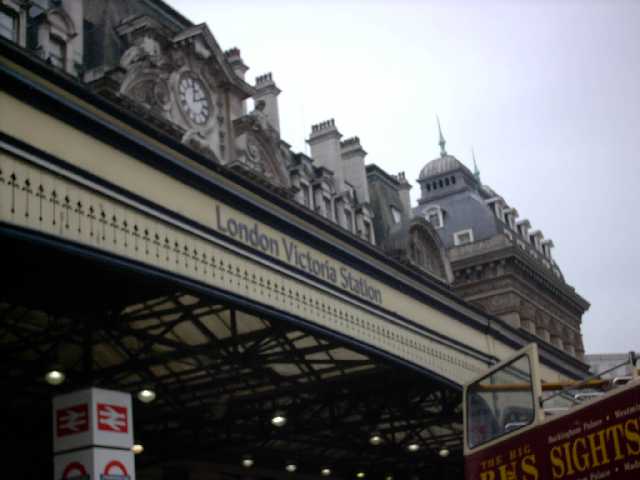 IM000020.JPG
---
Back To Europe 1 Back To Europe Itinerary Menu Next To Europe 2