---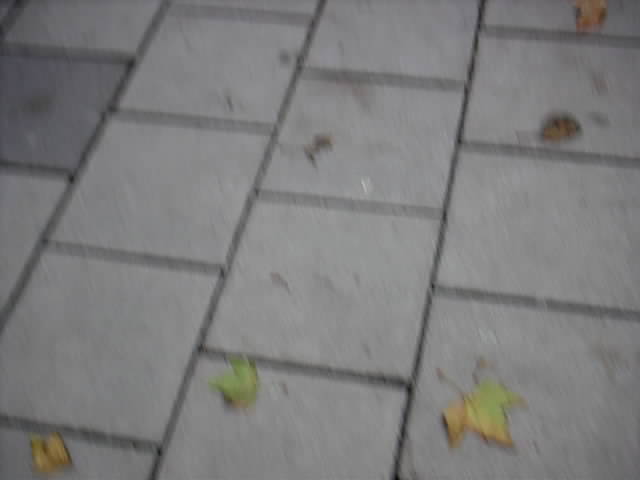 The sidewalks are these paved blocks. It will be kind hard on my luggage wheels walking from my hotel to Waterloo Station in a couple of days. Also, being a London pedestrian can kill you, if you think you can safely cross the street, if you don't see traffic coming from your left. They drive on the other side of the road, so you have to train your self to look right first. This warning is painted on the sidewalks near busy intersections.
---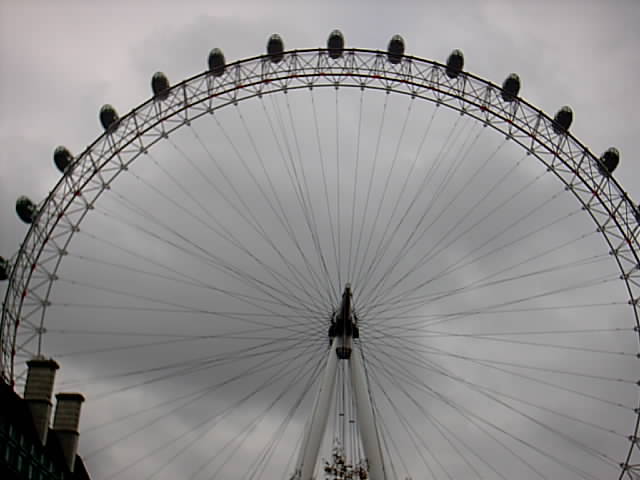 I attempted to get the wheel centered in this picture. It would have been nice to see the sun light in the picture.
---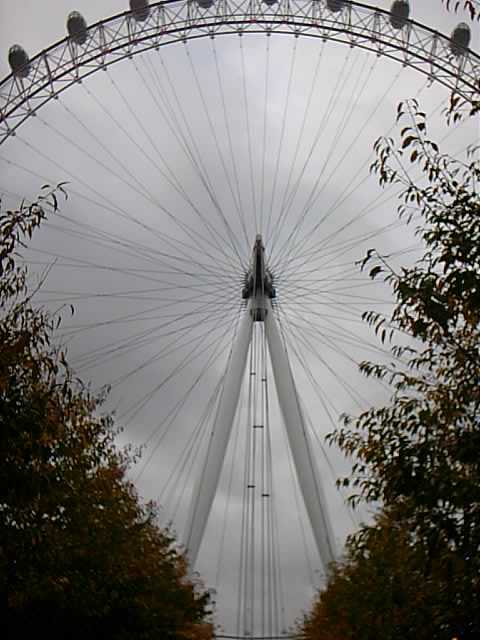 Wheel sideways
---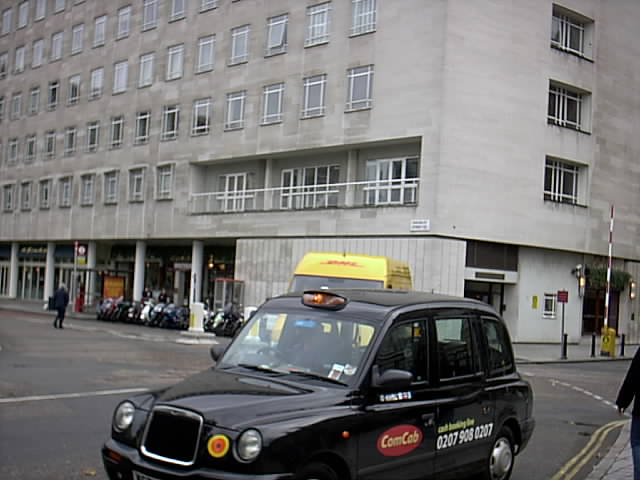 A parked cab by "County Hall"
---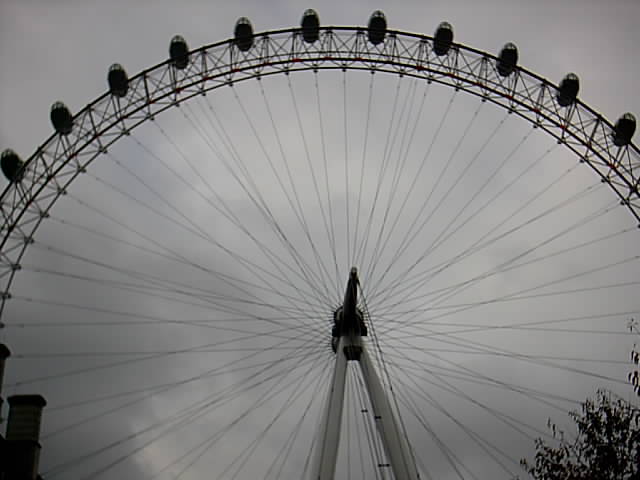 London Eye
---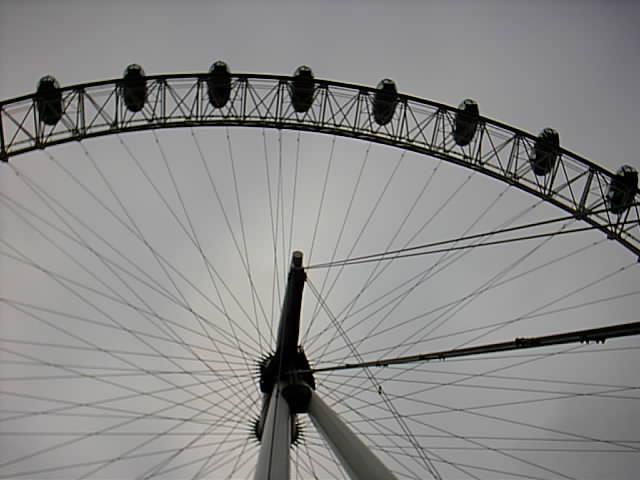 View of wheel spokes
---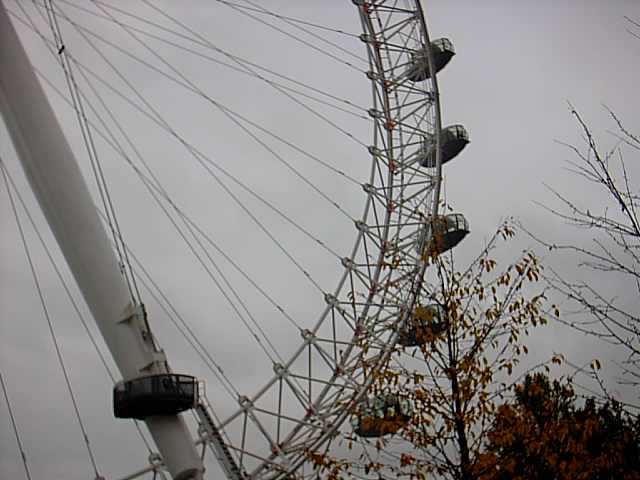 A view of several capsules ascending.
---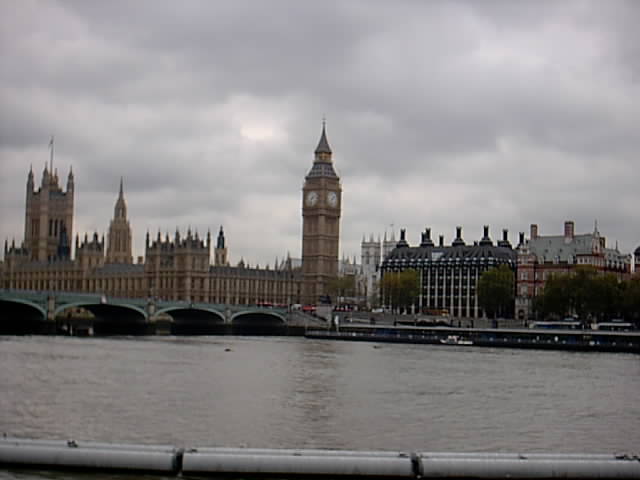 "Houses of Parliament" and "Big Ben"
---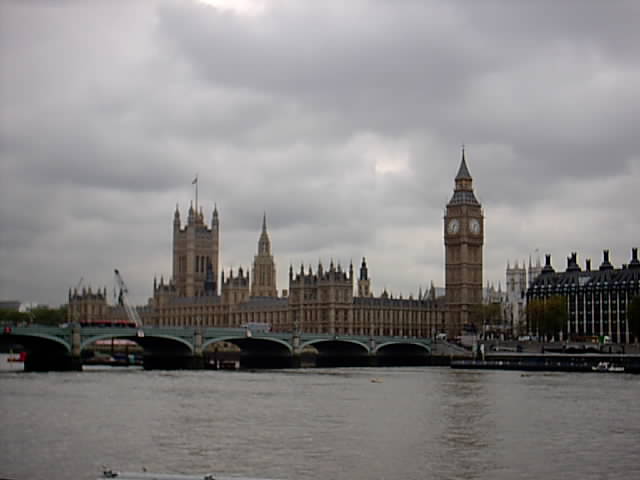 "Houses of Parliament" and "Big Ben"
---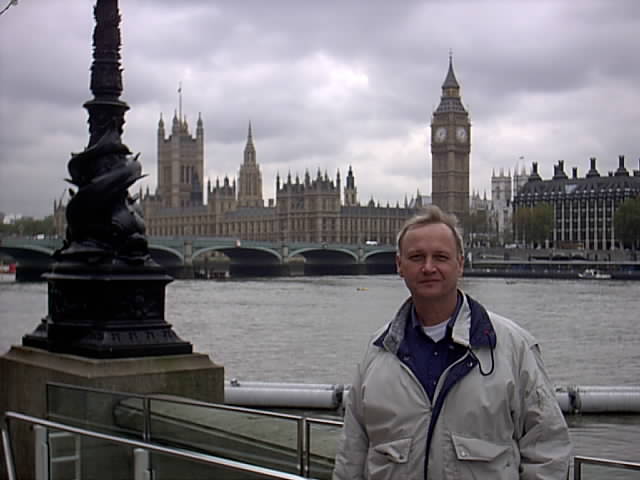 A tourist asked me if I would use his camera to take a picture of him posing at this location. I did. It was really one of those expensive Nikon cameras. He offered to take this one of me with my el-cheapo camera.
---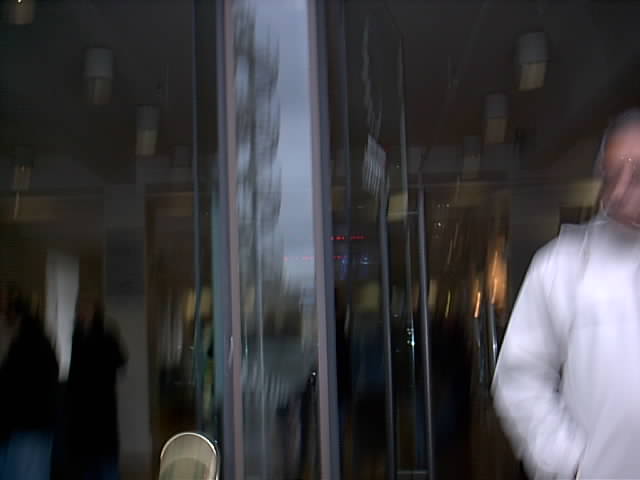 A blurry picture while someone swung open the door of "County Hall"
---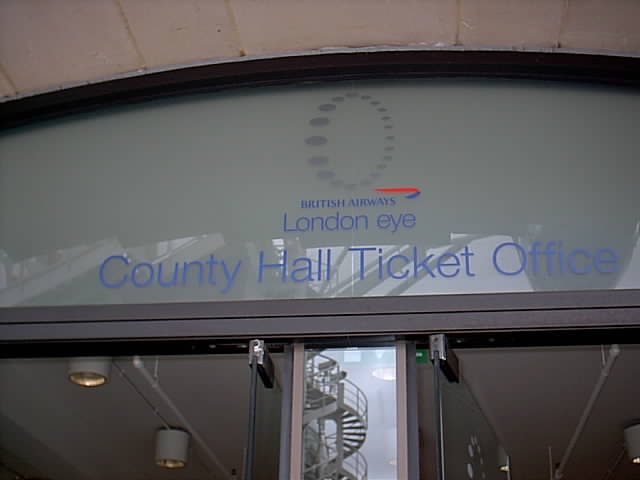 This is where I purchased the ticket to ride the "London Eye" or "Millennium Wheel".
---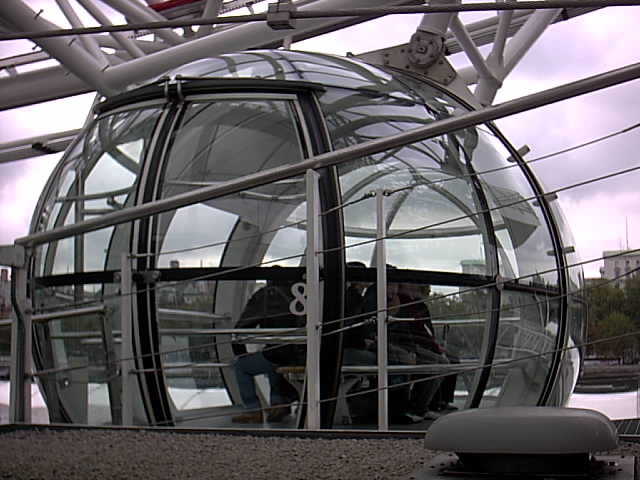 Waiting in line to board, I got this close up view of a capsule.
---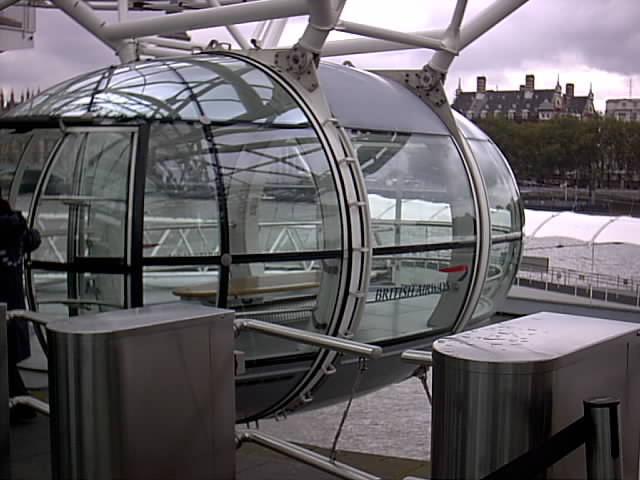 The entrance turn styles.
---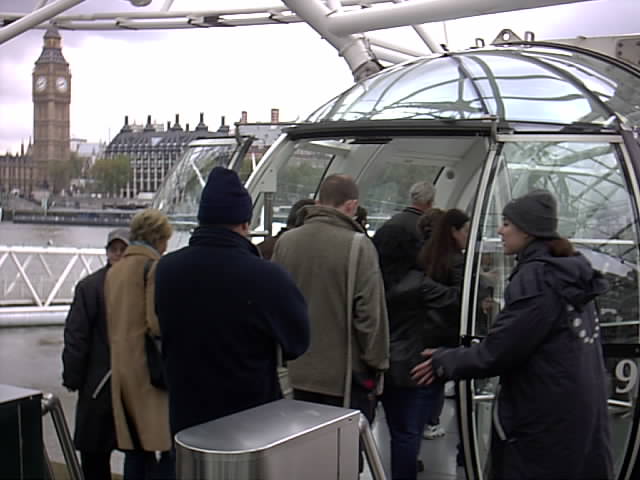 The group just ahead of boarding the ride.
---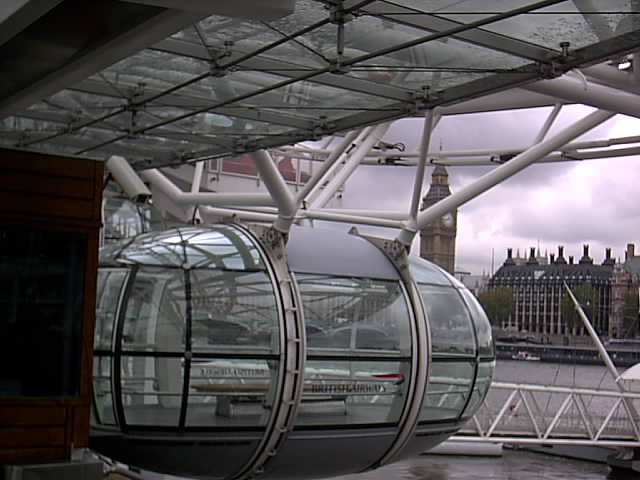 An empty capsule and "Big Ben". I guess they space their loading.
---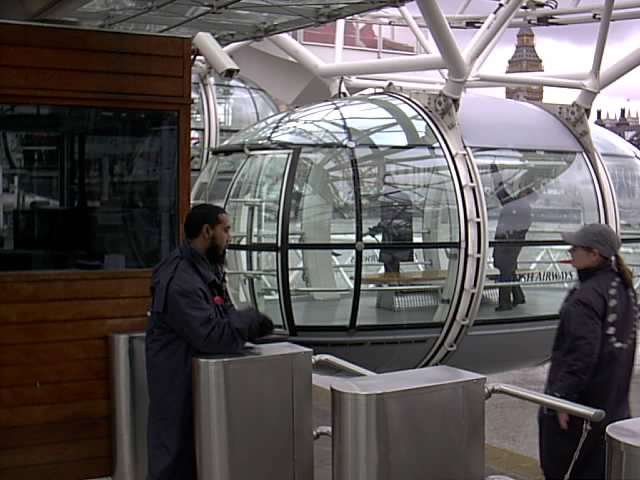 The "London Eye Staff" hard at work.
---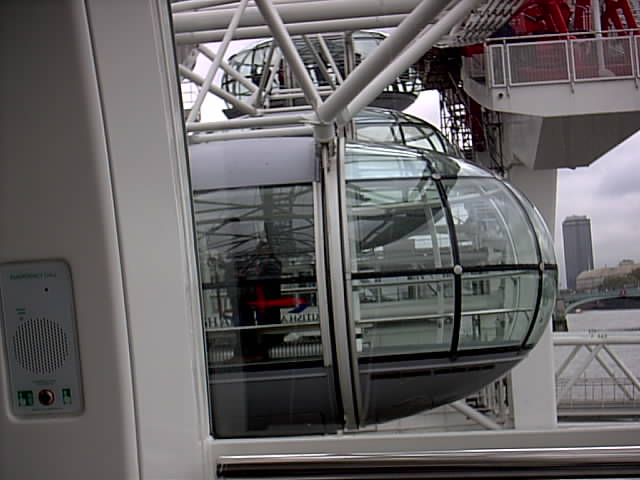 My first picture after boarding the capsule.
---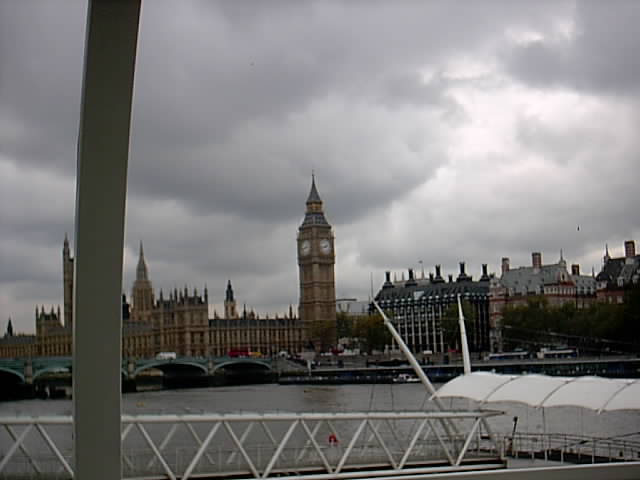 "Big Ben" just as the capsule starts its slow ascent.
---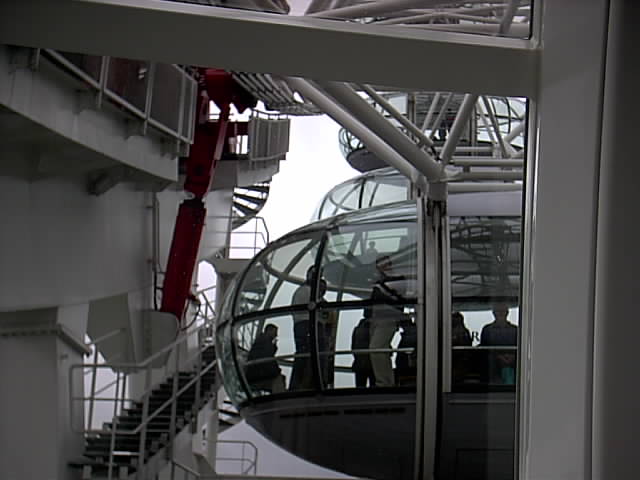 A view of the other capsules ahead of mine while ascending.
---
Back To Europe 2 Back To Europe Itinerary Menu Next To Europe 4