---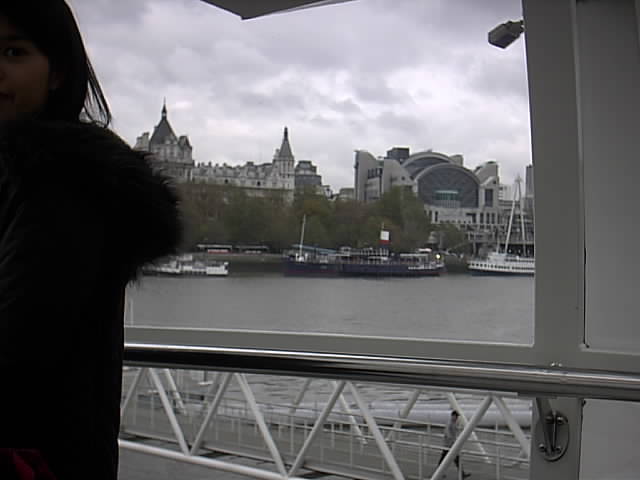 Just boarded the capsule, looking at the "Charing Cross" Station area.
---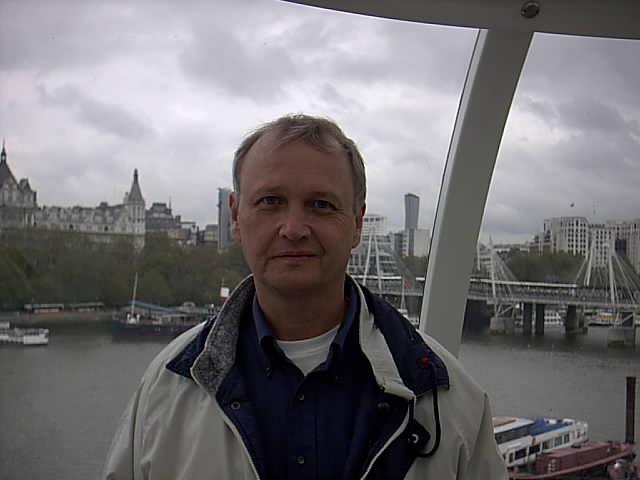 Some tourist took a picture of this creepy looking guy, standing in the capsule with the Jubilee Bridges in the background.
---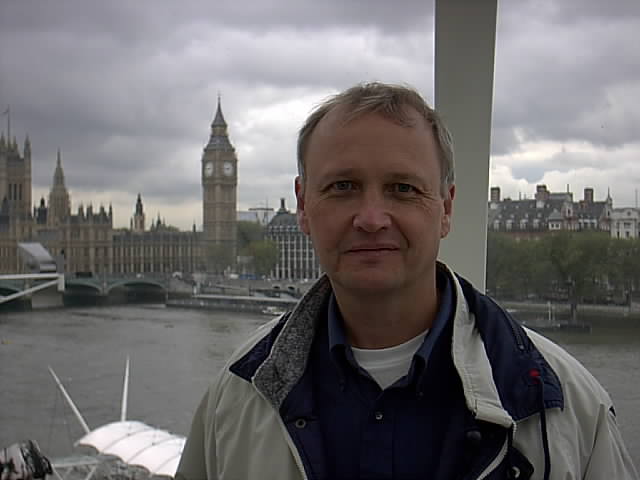 Another one of this guy with "Big Ben" in the background.
---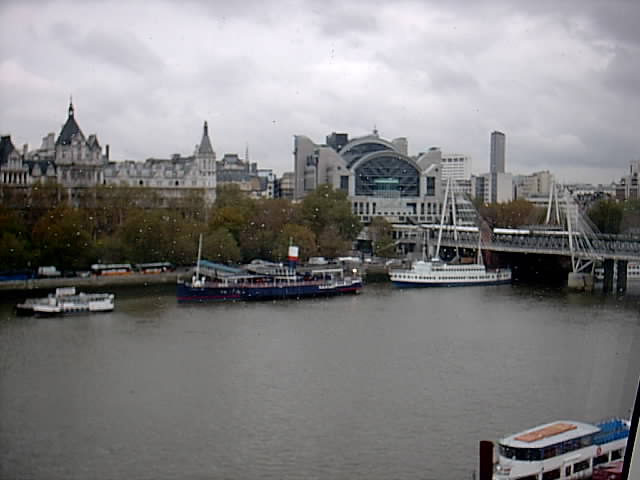 "Charing Cross" area and "Jubilee Bridges".
---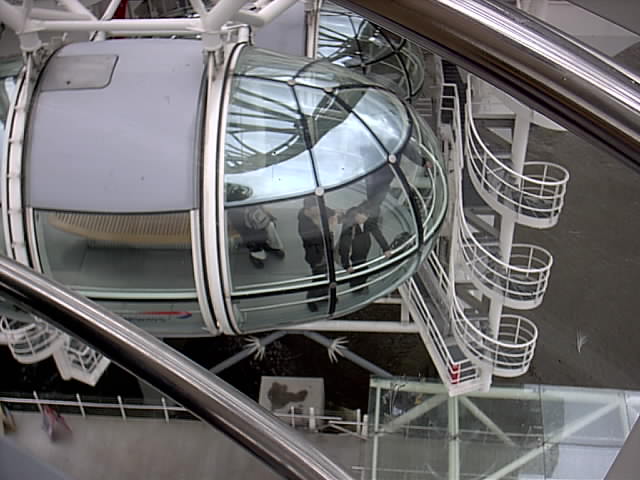 Looking down at a capsule. I think that those things to the right might be an emergency spiral staircase, just a guess.
---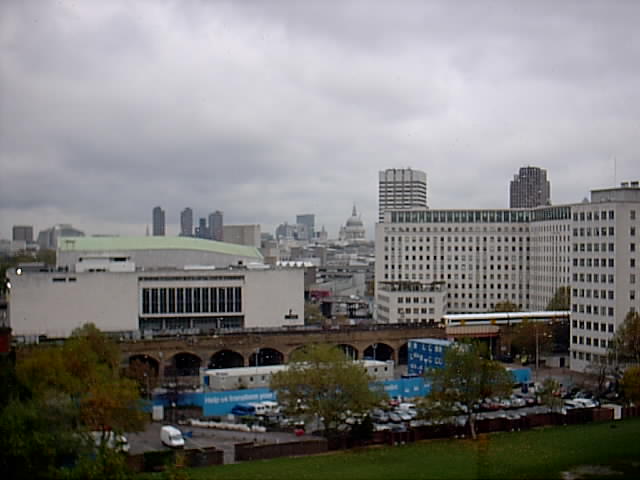 Dome of "St Paul's Cathedral" center and London Imax Cinema.
---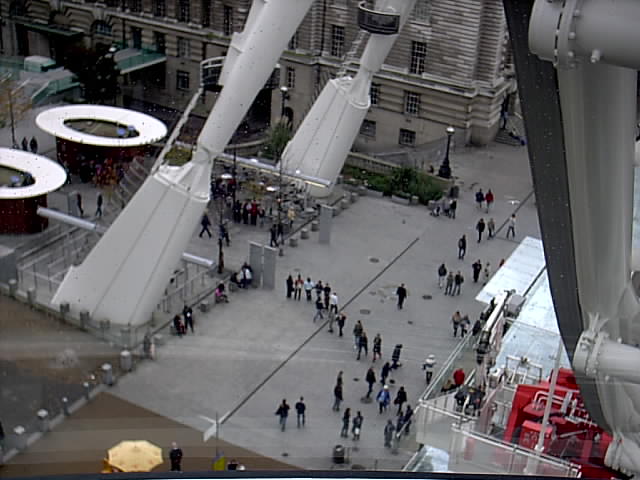 Looking down right in front of the Wheel or the north side of "County Hall".
---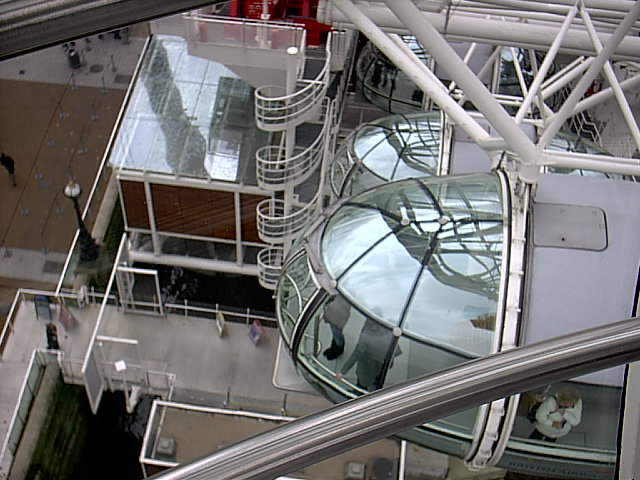 Another view looking down at the front of the wheel while ascending.
---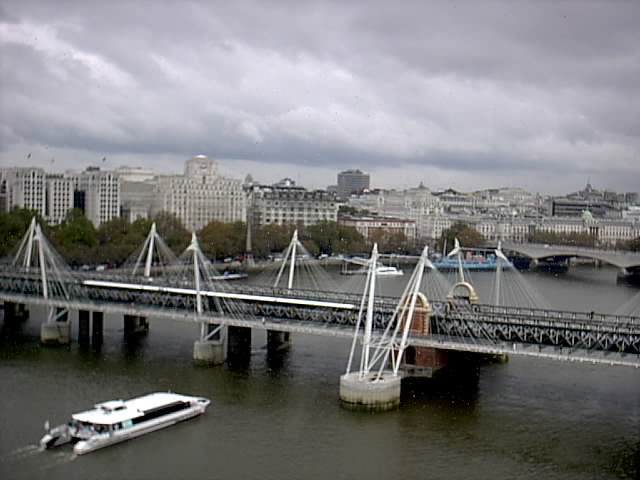 A boat about to go under the "Hungerford Bridge", a/k/a "Charing Cross", a/k/a "Golden Jubilee Bridges". It is flanked by two cable-stayed pedestrian bridges that share the railway bridge's foundation piers. I walked across this bridge at night. It is really neat how this is lit up with the blue lighting effect. The next bridge is the "Waterloo Bridge".
---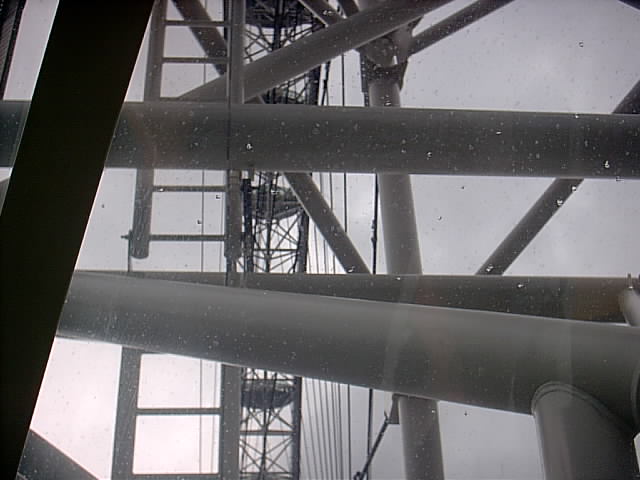 Spoke and hub.
---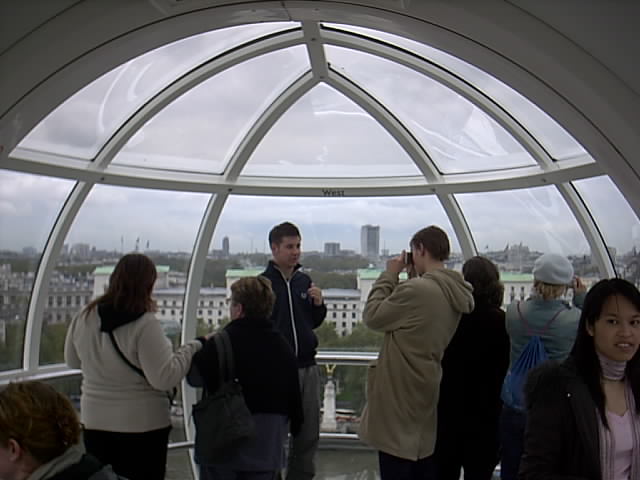 Tourist posing in front of the "Ministry of Defense Building" and "Downing Street" to the left.
---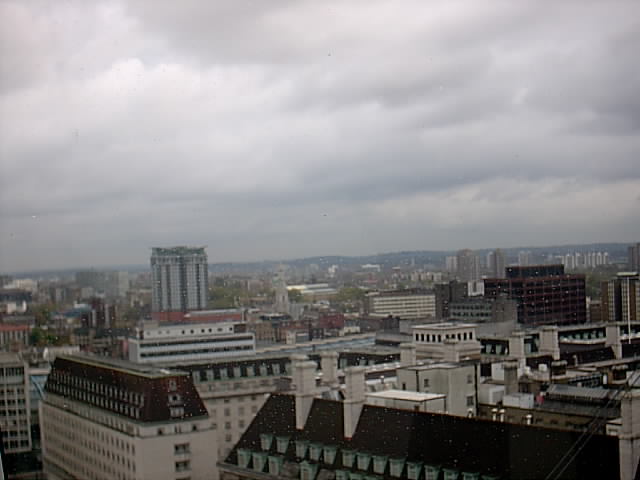 I can't remember anything of prominence in this picture.
---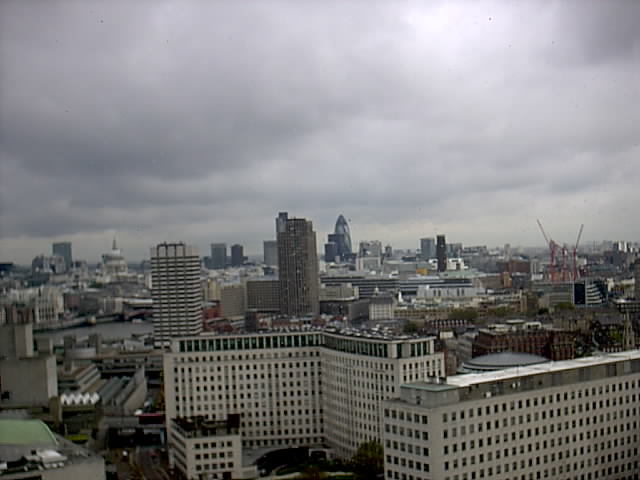 Many landmarks in this picture. St Paul' Cathedral, Oxo Tower, Tate Modern Gallery, London Imax.
---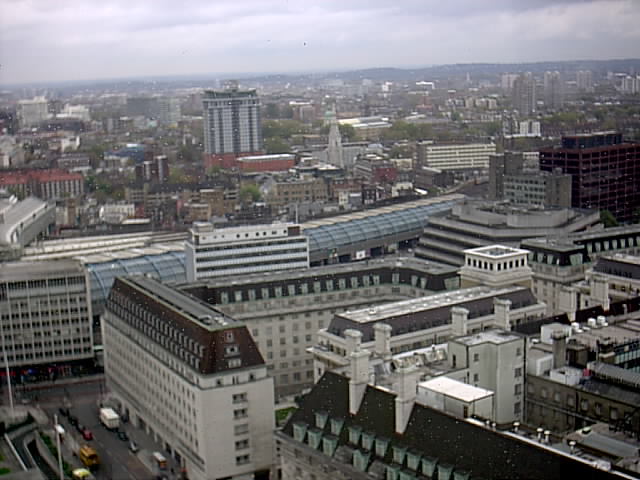 The long glass shelled roof is where the Eurostar train platforms are at Waterloo Station. This is where I caught my train to Paris and back.
---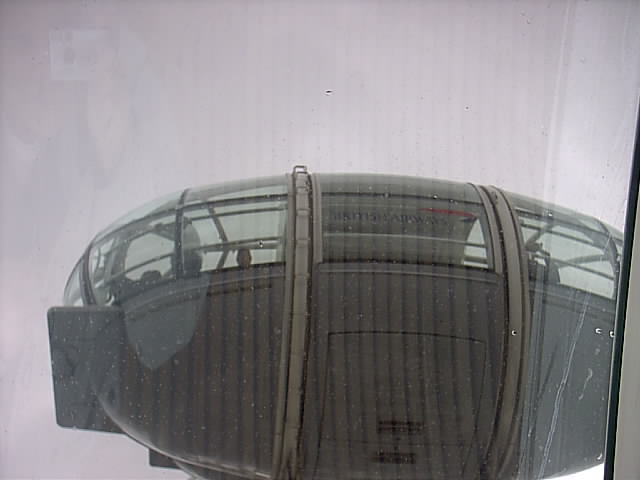 A capsule above me.
---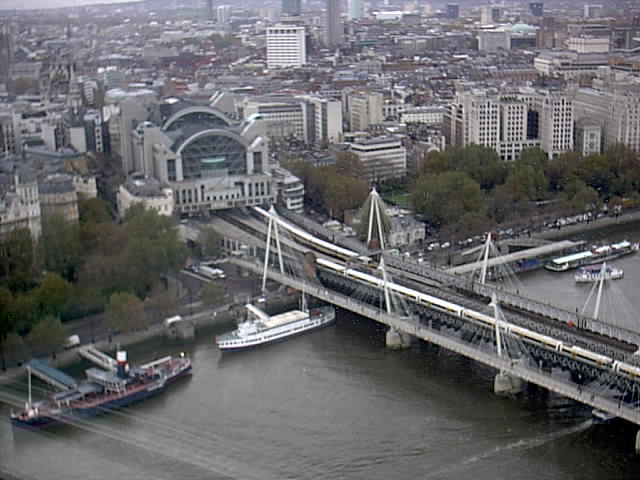 The Charing Cross neighborhood.
---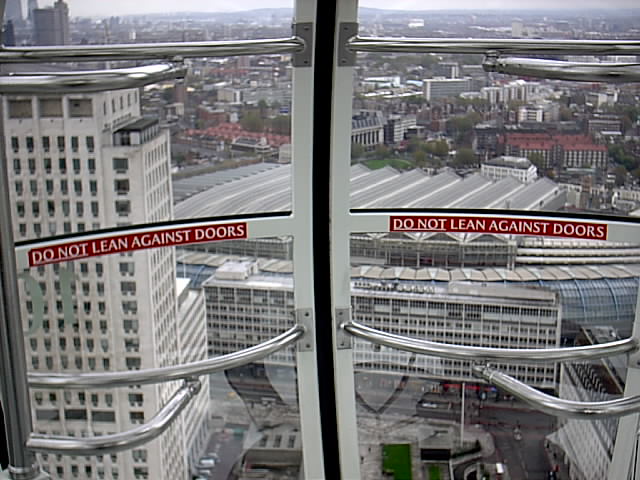 The Shell Centre is to left and Waterloo Station is centered. I would not think of opening or leaning on those doors.
---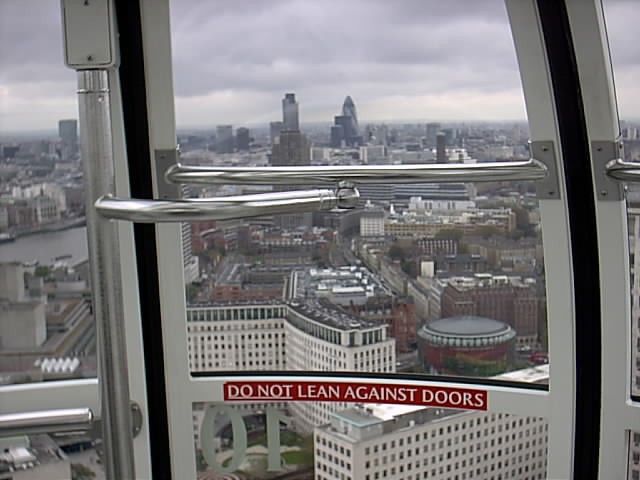 A good picture of the London Imax Cinema.
---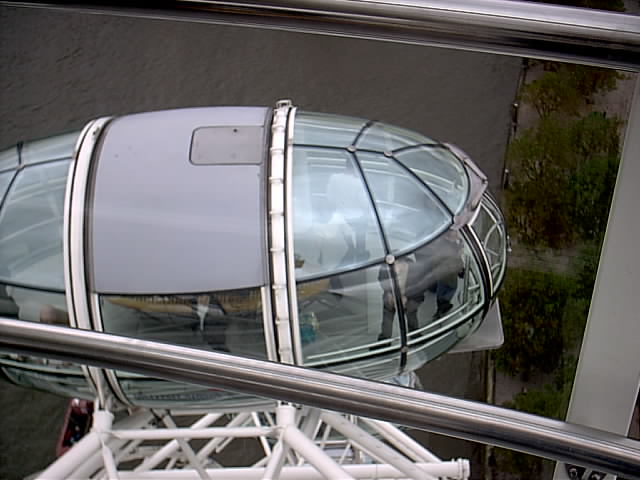 The capsule below mine.
---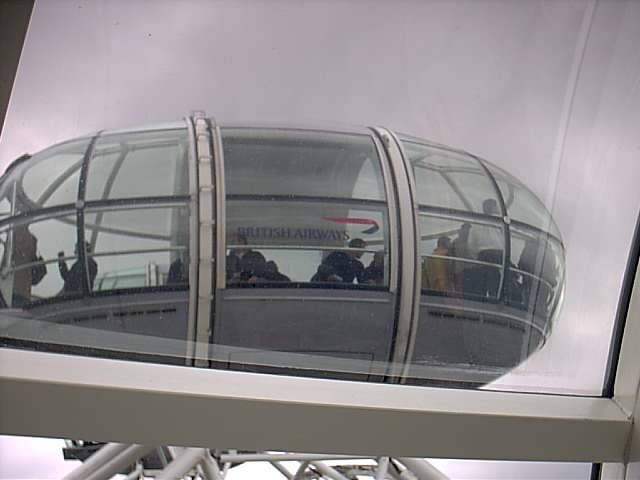 The capsule above mine.
---
Back To Europe 3 Back To Europe Itinerary Menu Next To Europe 5