Madison Aerial Tour April 4, 1991
---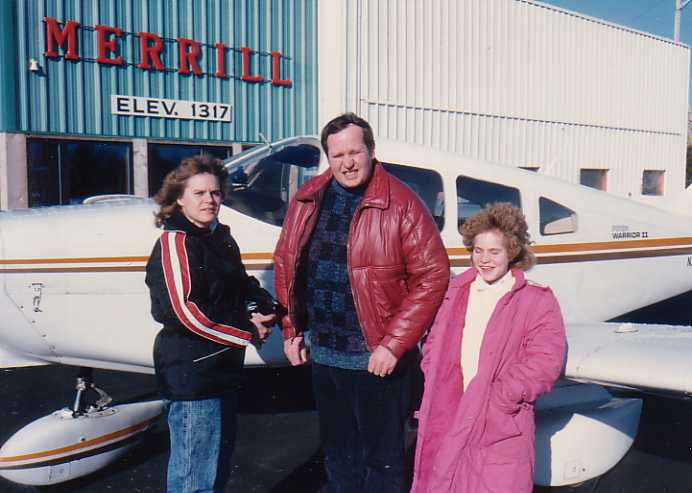 Joanne, Jay and Vicki on cold brisk windy day, February 12, 1989 before the flight.
---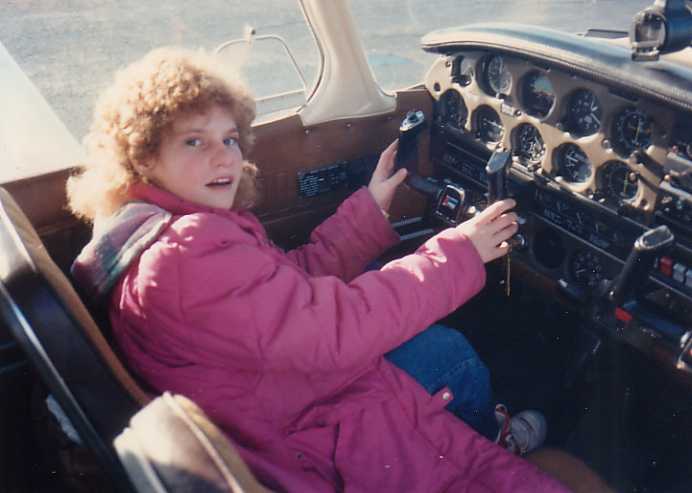 Vicki at the controls, before the flight..
---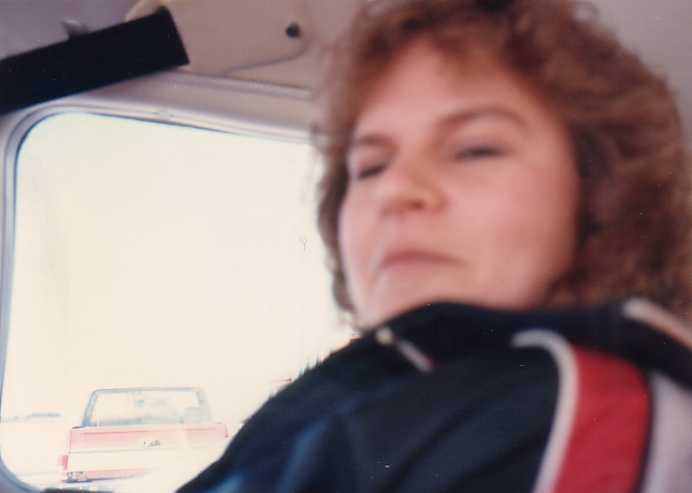 Vicki taking a picture of her nervous mother.
---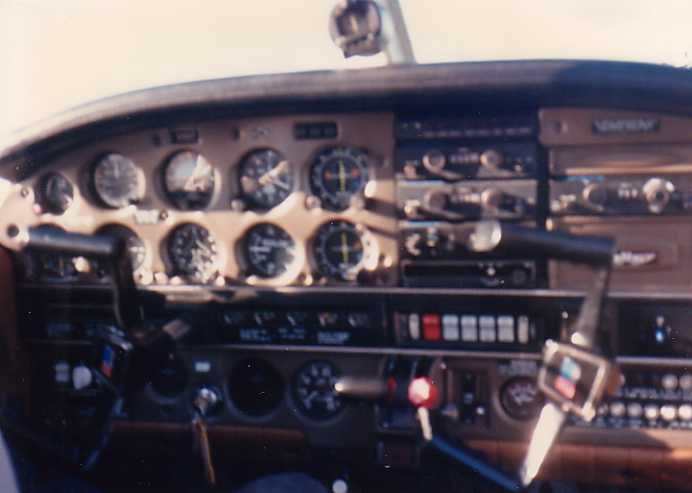 The controls and the panel, needs a control gust lock today.
---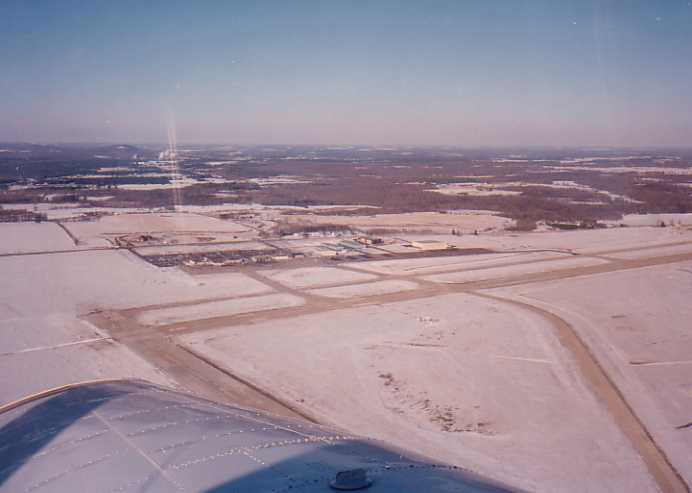 A view of Central Wisconsin Airport, turning downwind after a touch and go on Runway 26.
---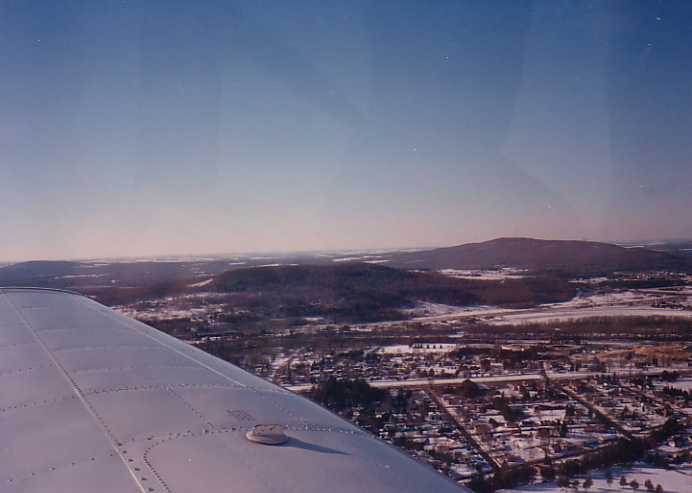 Heading back north to Merrill, Rib Mountain on the left.
---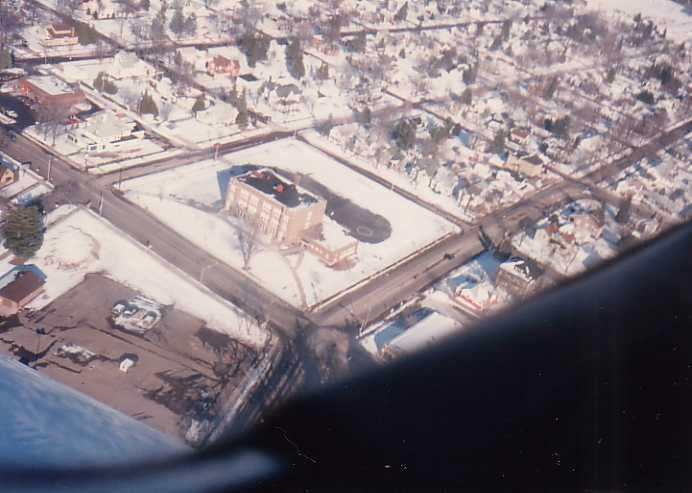 Over the Lincoln County Courthouse looking at the former Lincoln School, now the location of Walgreens.
---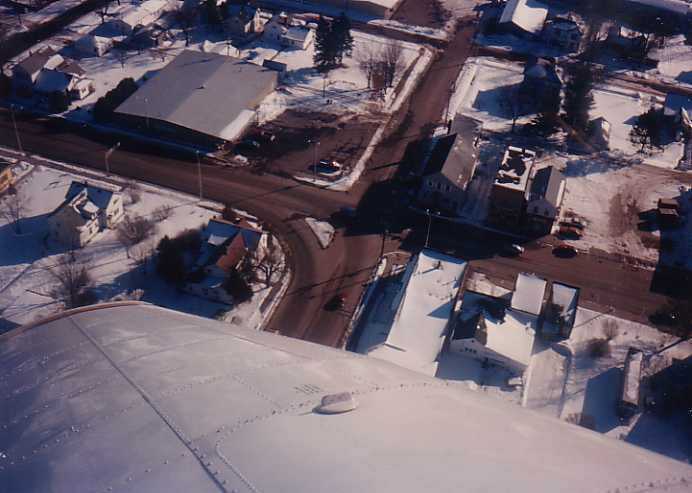 Looking down at a familiar East Main Street intersection.
---
Back To Misc. Av Photos 4 Back To Misc. Av Photos Next To Misc. Av Photos 6