Joyce to Woodruff and Minocqua August 28, 1990
---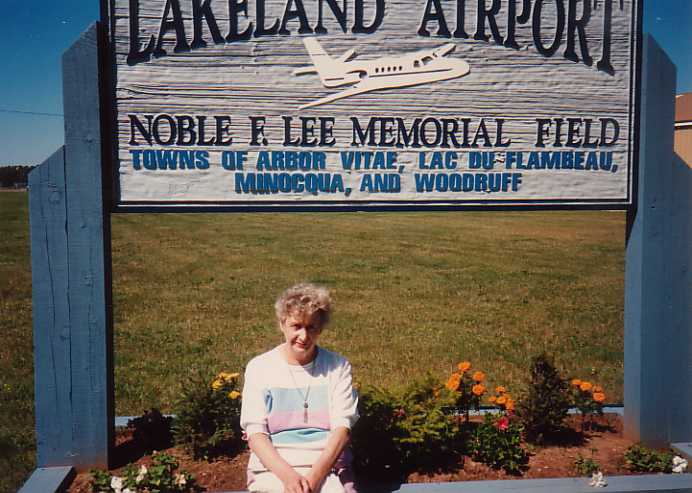 Joyce's first airplane ride, Merrill to Minocqua-Woodruff on August 28, 1990.
---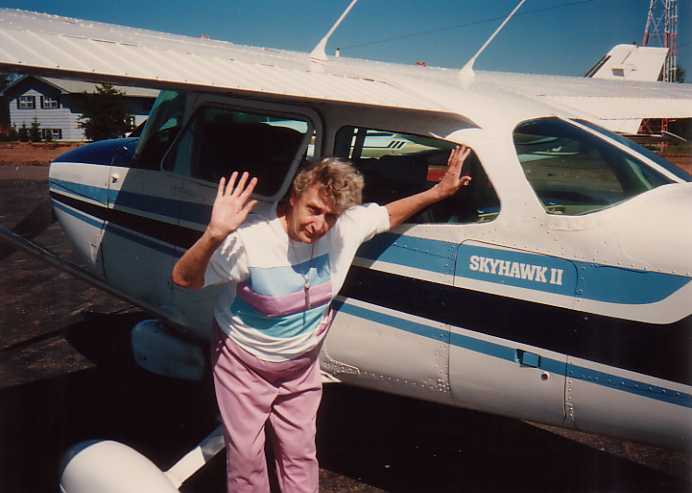 Ma posing with Cessna 172 (N4899G) proving survival of her one and only lifetime flight.
---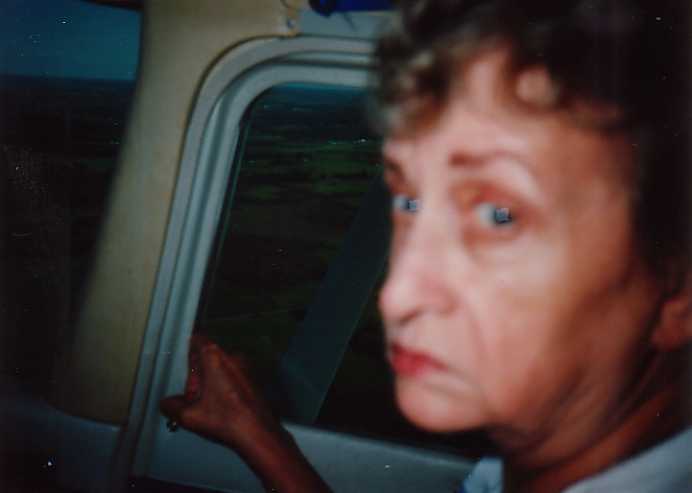 Made a very shallow banking turns in the pattern, but still I detected some anxiety while turning base to final approach..
---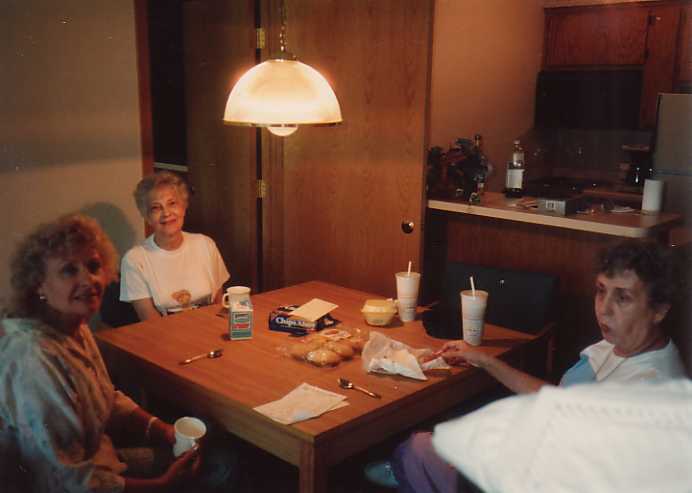 Char and Dolly picked us at the Lakeland Airport. Then to their place at the "Pointe" with a Mc Donald's Drive-thru stop first.
---
Back To Misc. Av Photos 5 Back To Misc. Av Photos Next To Misc. Av Photos 7