Vicki and Amy to Rhinelander September 17, 1989
---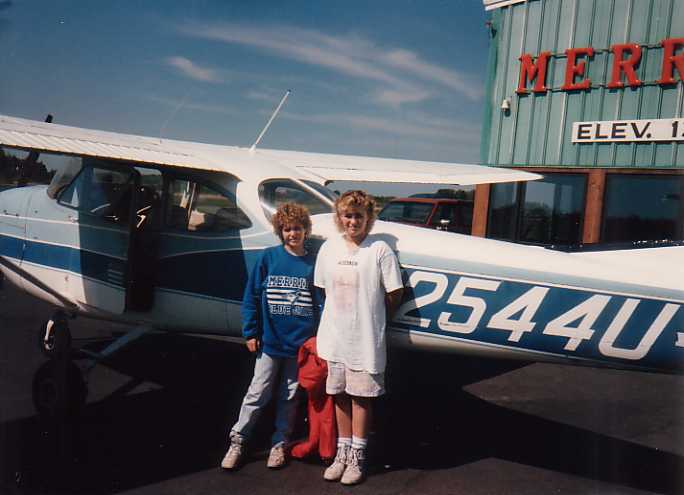 Vicki and Amy posing with Cessna 172 (N2544U), prior to departing for Rhinelander Airport (RHI), September 17, 1989.
---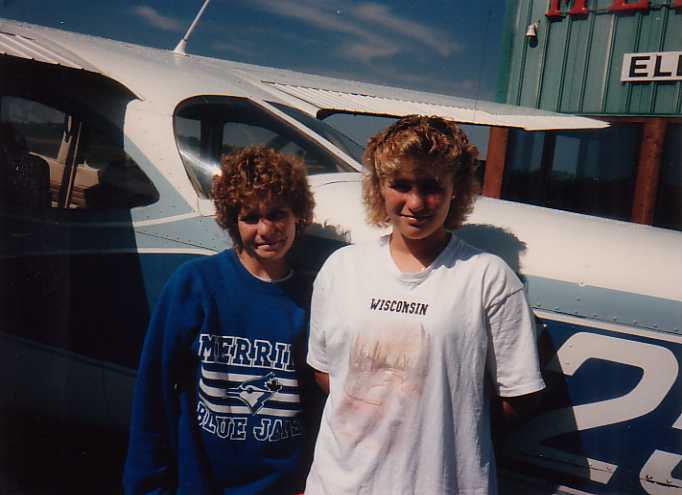 As you can see, both of them couldn't contain or hide their enthusiasm for the upcoming flight.
---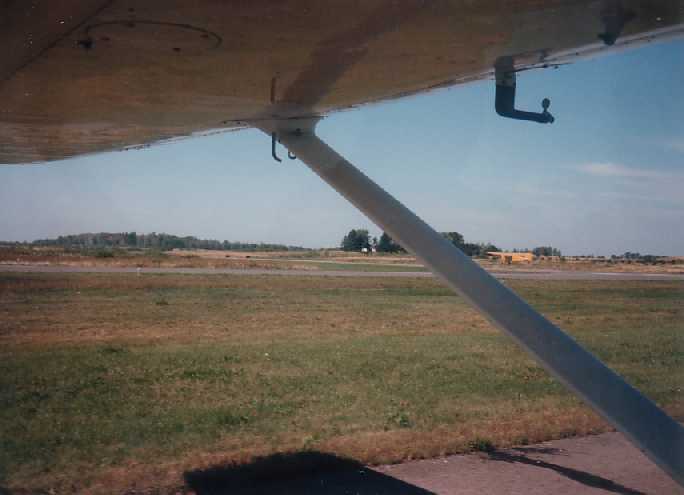 Waiting for the Piper Cub to do his Touch and Go before we could take-off.
---
Back To Misc. Av Photos 6 Back To Misc. Av Photos Next To Misc. Av Photos 8