---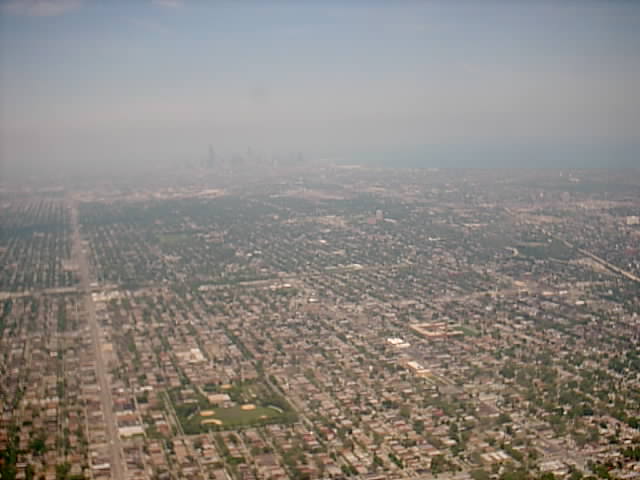 Hazy in Chicago also as the outline of the Sear's Tower is seen.
---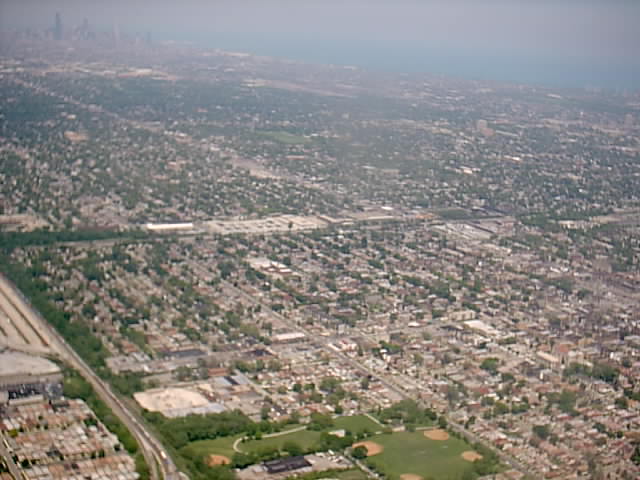 Sears Tower in the upper left corner as we descend for landing at MDW.
---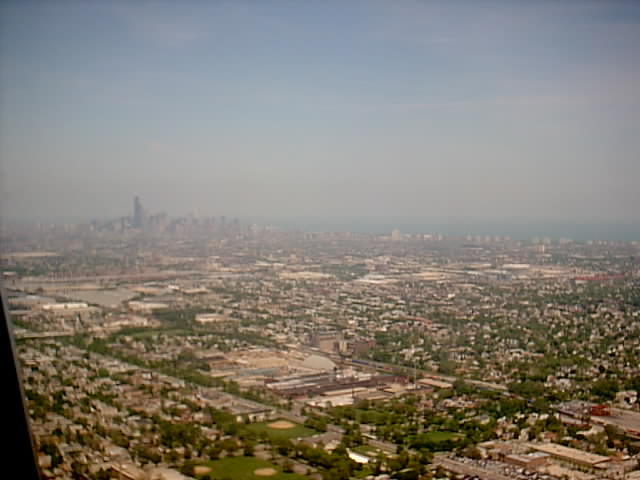 More of the Chicago city skyline as we approach for a straight in landing.
---
Downtown Chicago in the center of the picture.
---
IM000305.JPG
---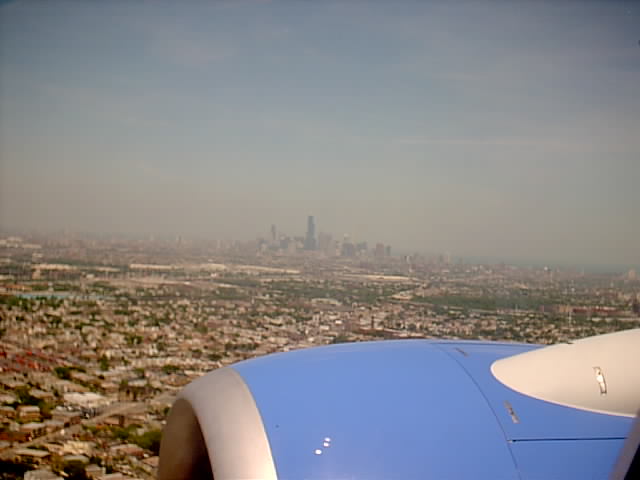 IM000306.JPG
---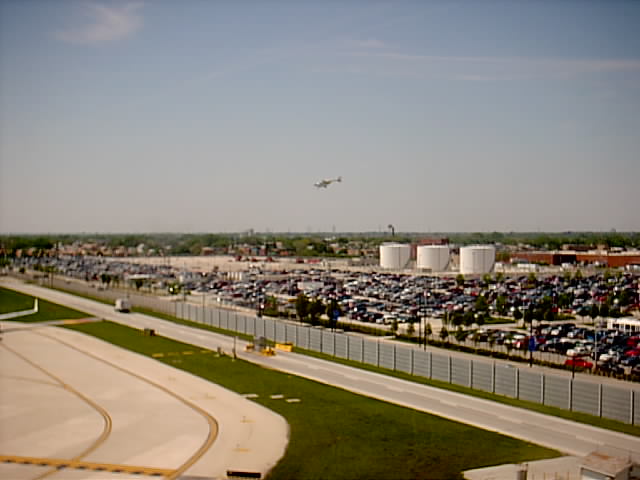 Over the fence and landing threshold of Midway Airport 31C, I think, with a helicopter in the pattern.
---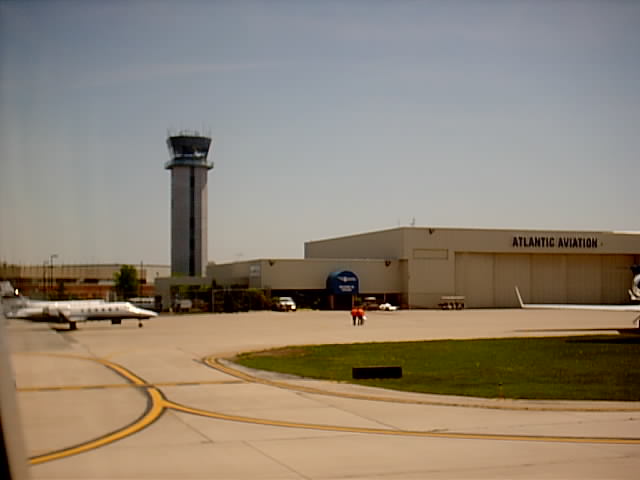 Touch down while almost abeam the control tower.
---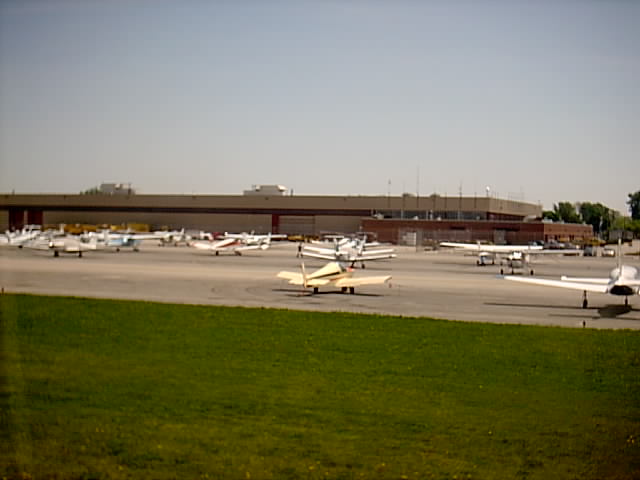 The general aviation aircraft parked at the FBO ramp.
---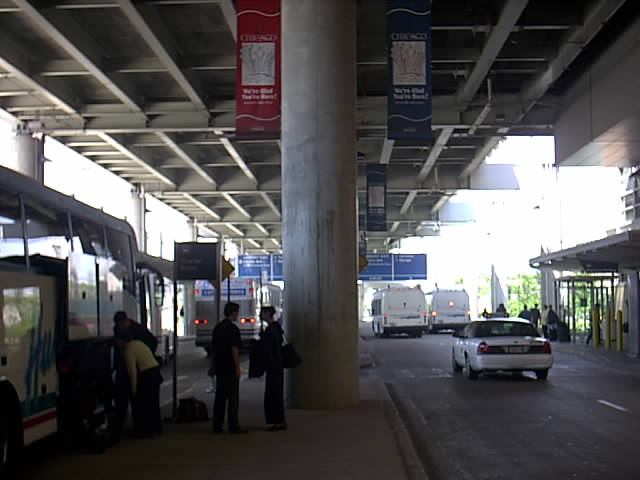 Arrived early with plenty of time to catch the 2:30 P.M. instead of the 6:30 P.M. Van Galder Bus back to Madison.
---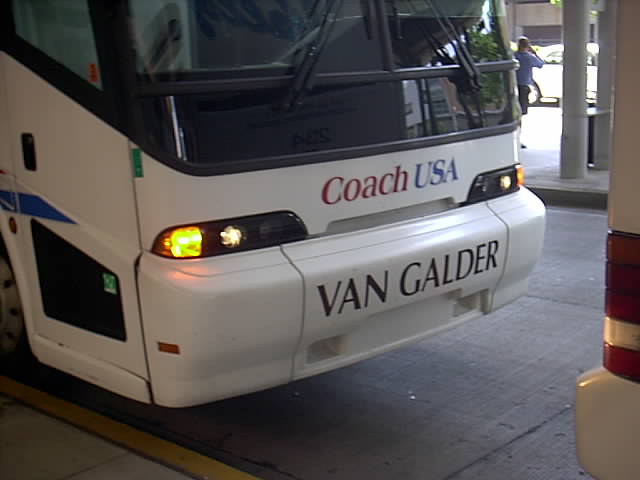 Good timing, with a scheduled arrival time of 2:30 PM, I was planning on having to wait for the 6:30 P.M. bus.
---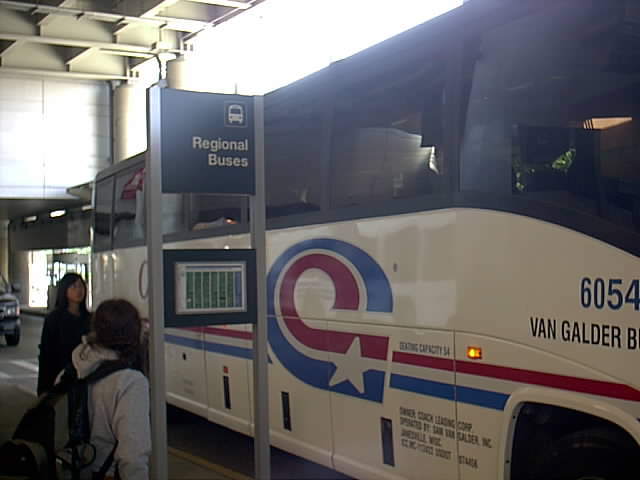 The Van Galder Bus Service is convenient transportation for the Madison area travelers.
---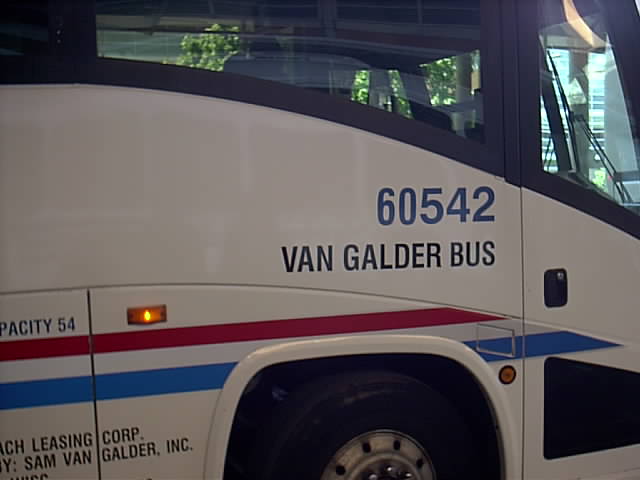 Van Galder serves O'Hare and Midway airports, along with Chicago downtown, in front of Union Station.

This is really handy for me when I do the combination train and plane trips. I can park the car at the Van Galder Janesville terminal for free, which is only 29.5 miles away from my house. Another cheap and fun trip completed.
---
Back To Philly 15 Back To Philly Itinerary Menu Done Back To Trips