---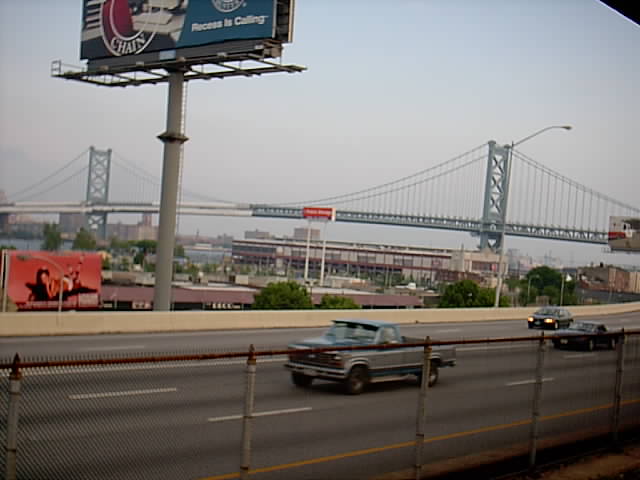 Benjamin Franklin Bridge to Camden, NJ, as seen from the Spring Street Train Station platform
---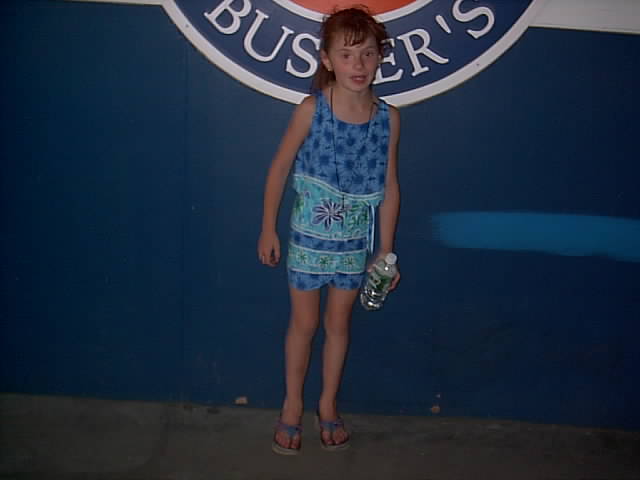 Brittany in front of the parking ramp "Dave and Busters" sign.
---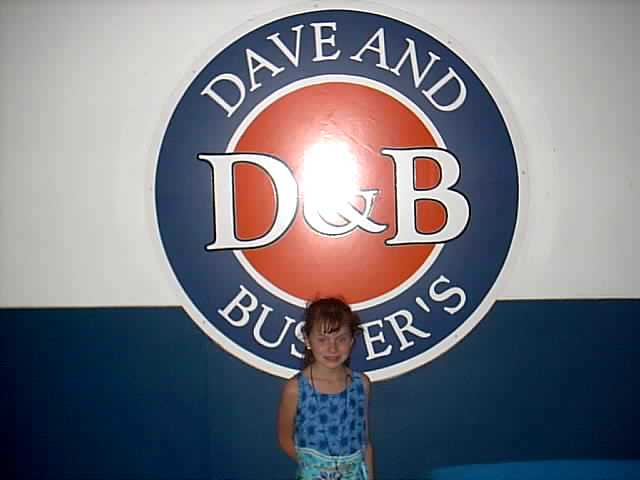 This one includes the entire sign.
---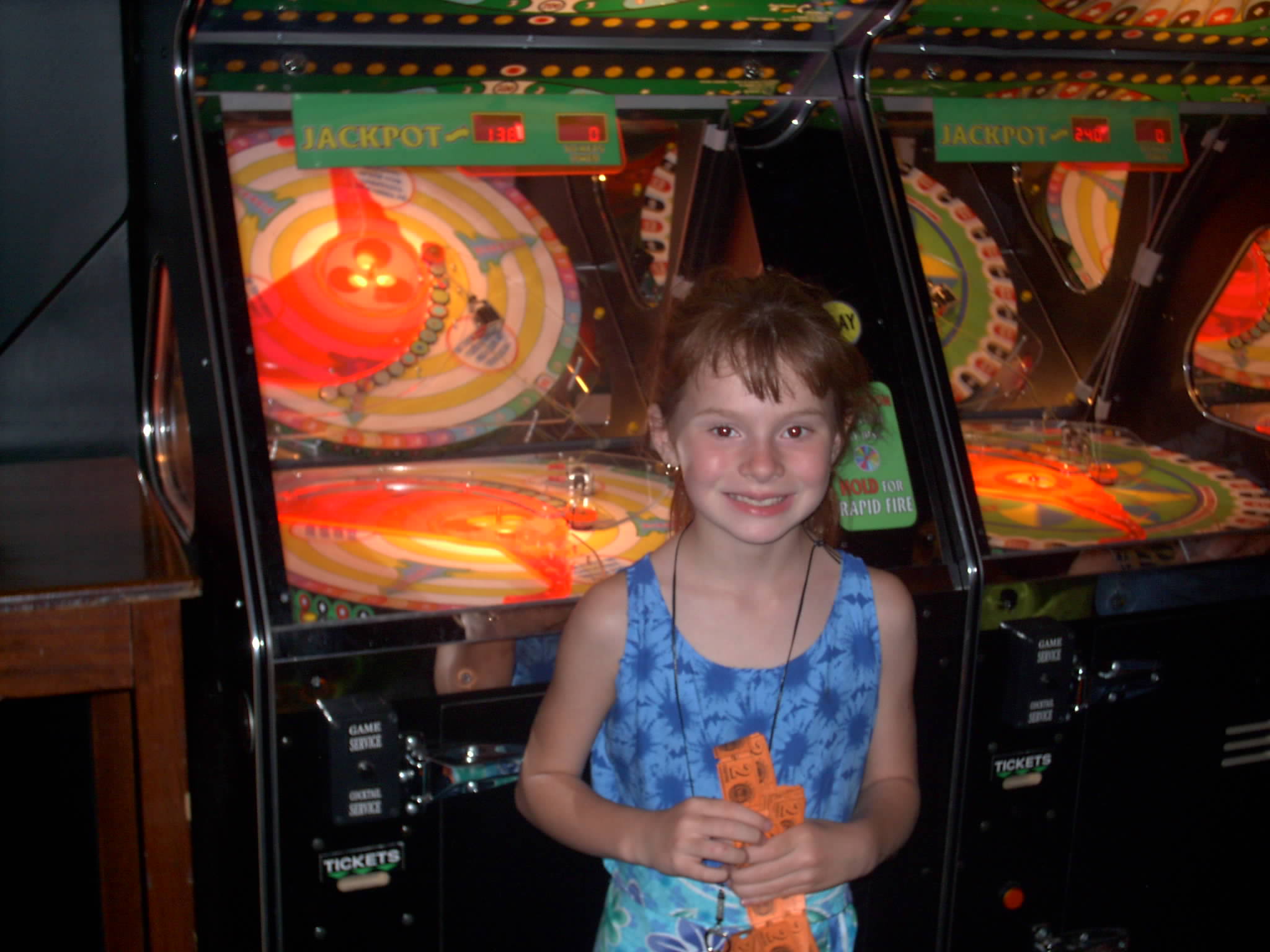 Inside "Dave and Busters", Britt has her tickets and is eager to gamble.
---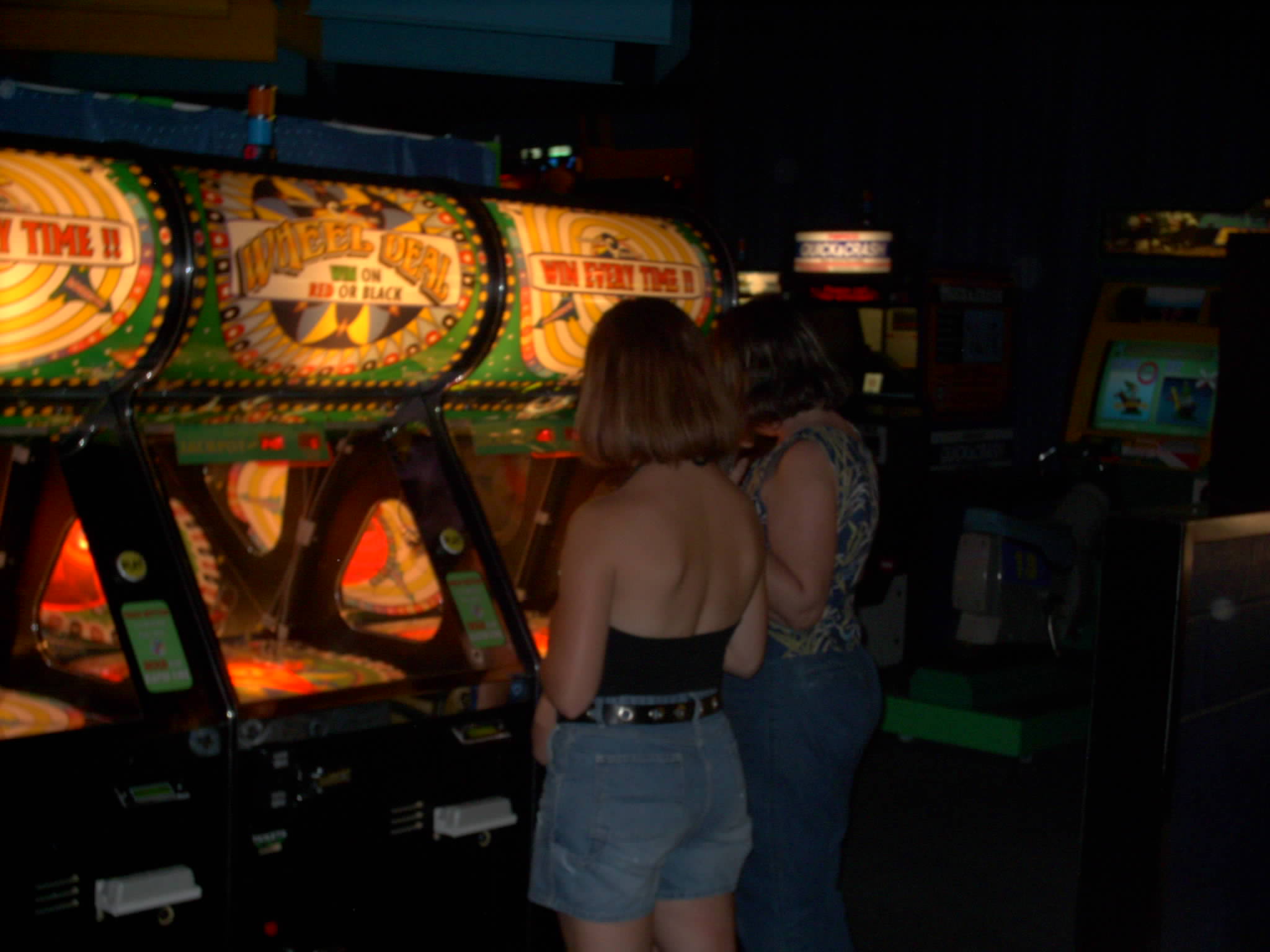 Playing the machines at "Dave and Busters."
http://www.daveandbusters.com/
---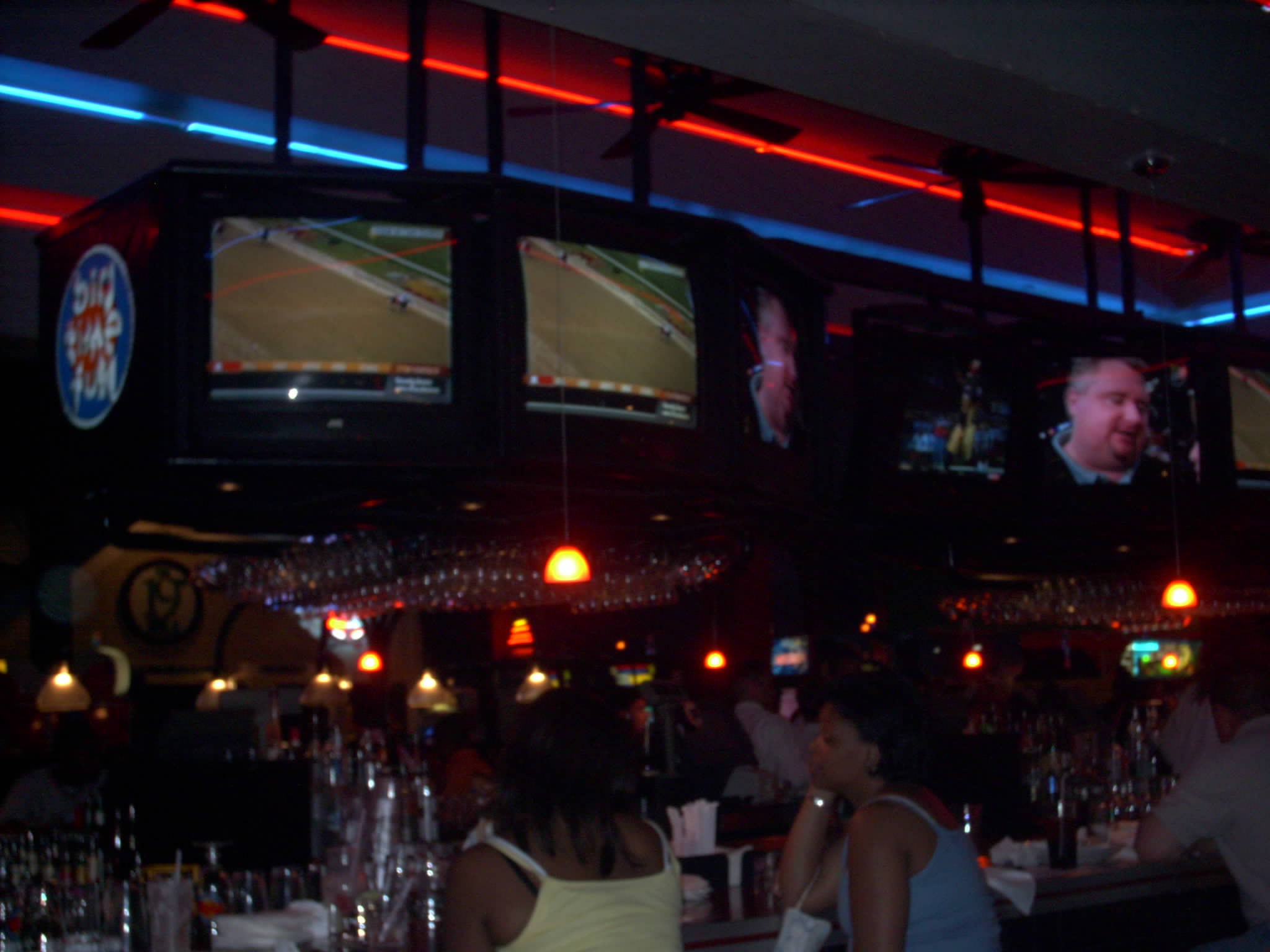 They have a nice TV set-up above the bar.
---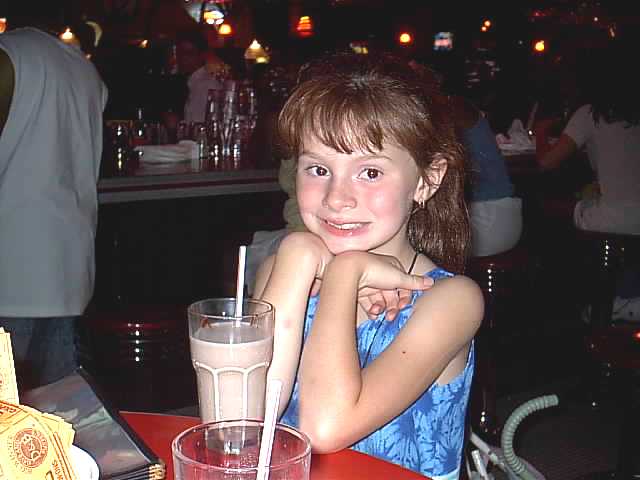 Brittany's chocolate milk, while waiting for the food to arrive.
---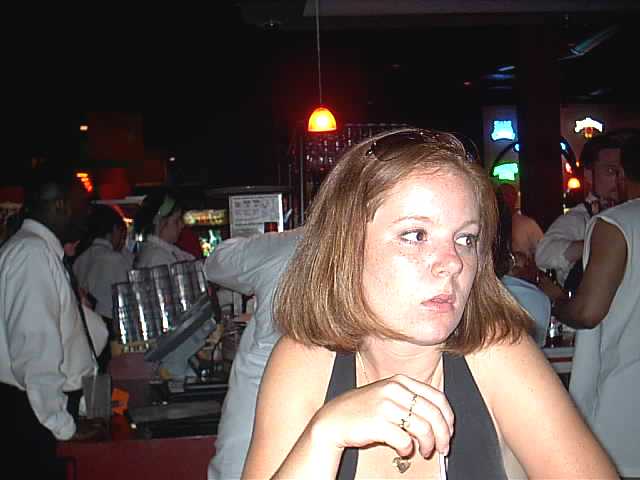 Melinda looking at the kids gambling at the machines.
---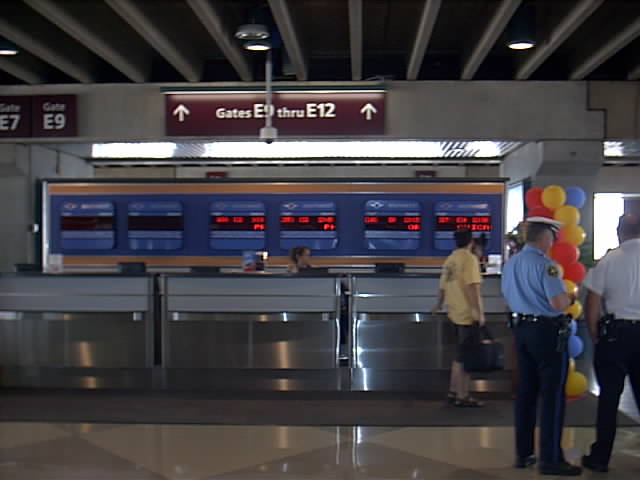 Time to head home. Philadelphia Southwest Airlines "E Gates".
---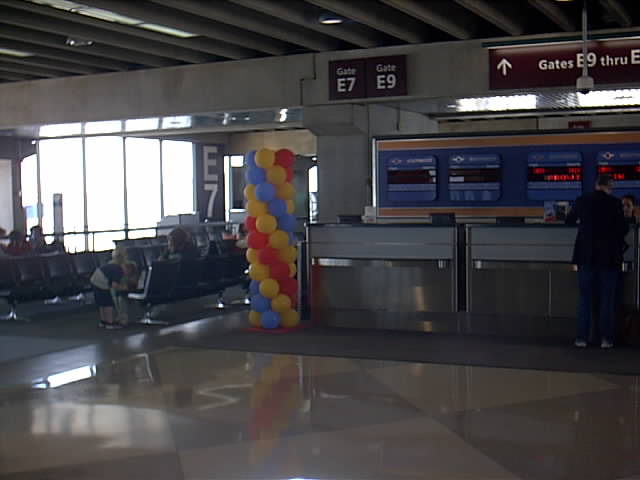 Note the balloons decorations, celebrating the first week inauguration operating at Philadelphia Airport.
---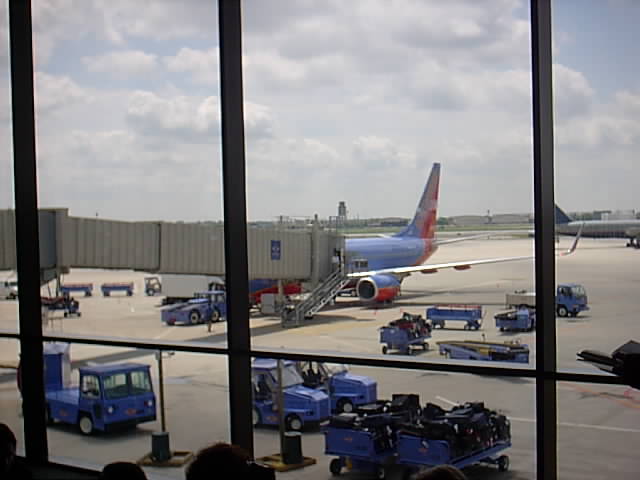 My plane has arrived at the E9 Gate.
---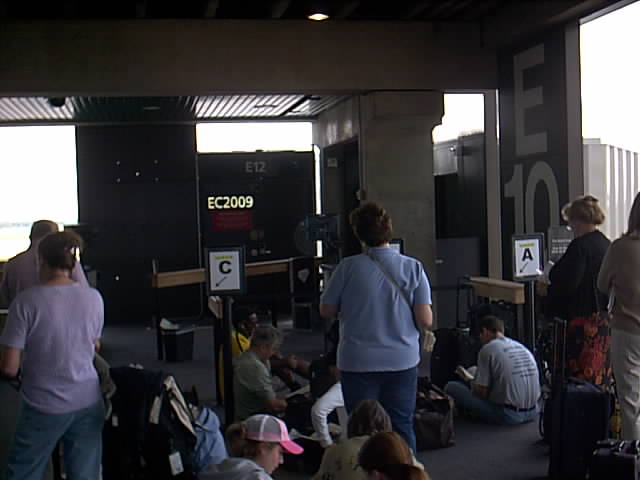 Note the passengers staking out the respective A, B, or C un assigned seat boarding system process.
---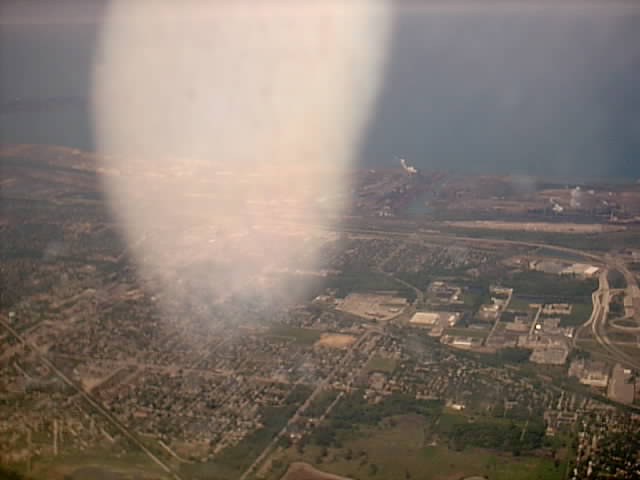 Take-off from Runway 9R

.
---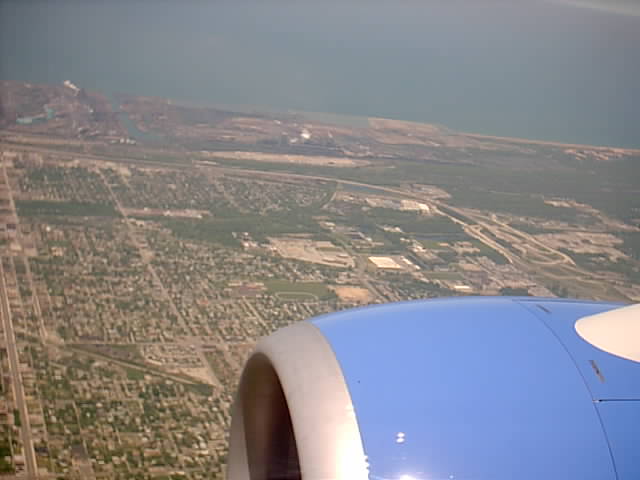 IM000294.JPG
---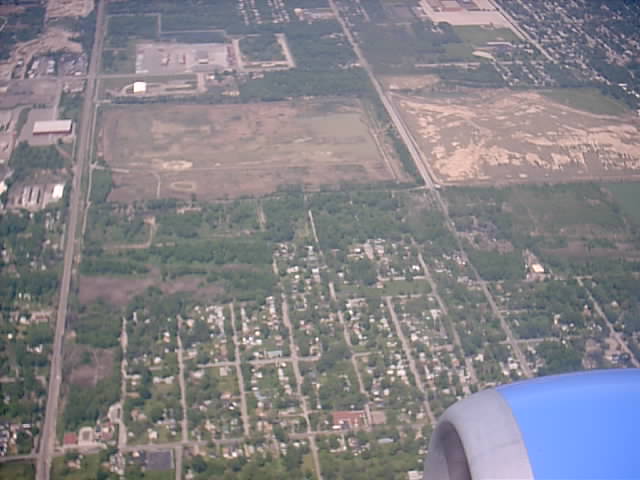 IM000295.JPG
---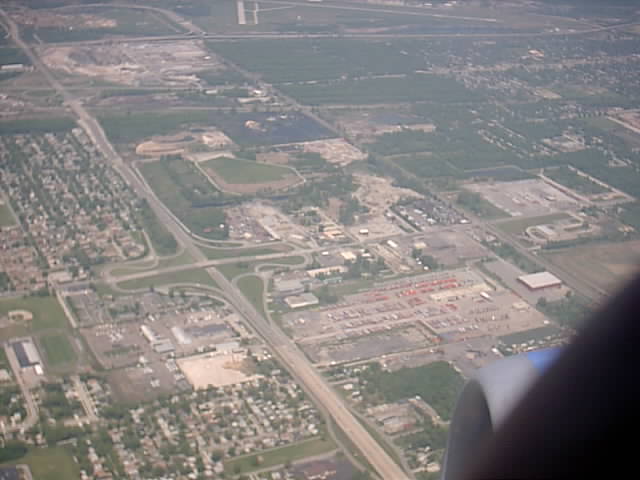 You can see some of the other runways at the top of picture.
---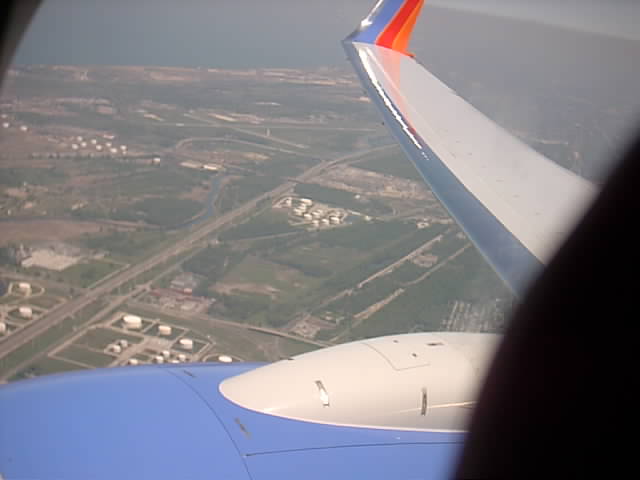 Heading south, kind of looking for Penn's Grove, NJ.
---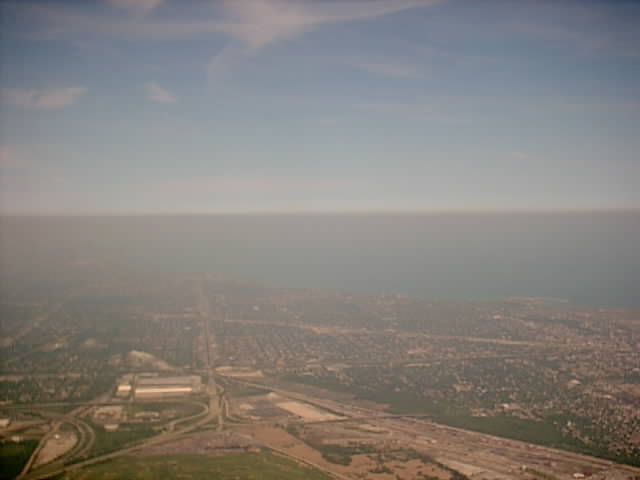 Getting hazy as we start to climb.
---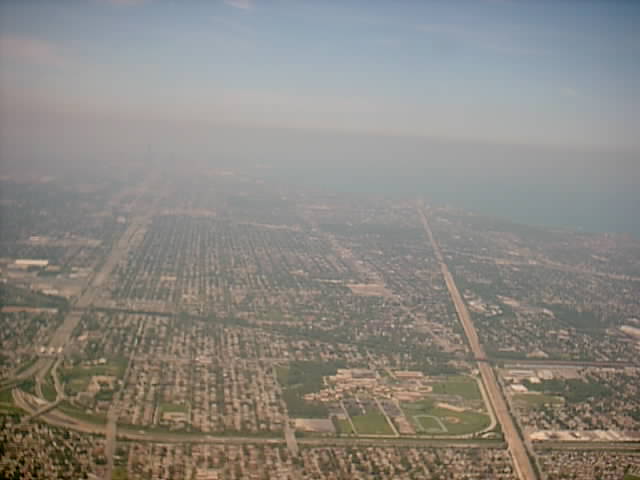 IM000299.JPG
---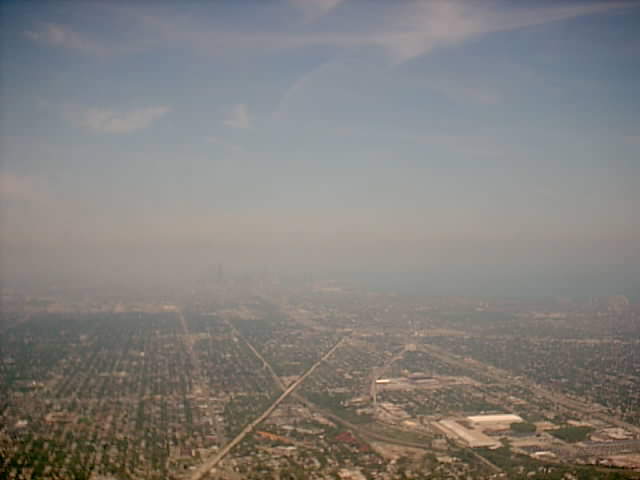 IM000300.JPG
---
Back To Philly 14 Back To Philly Itinerary Menu Next To Philly 16