Southern Wisconsin Air Fest June 11, 2005
---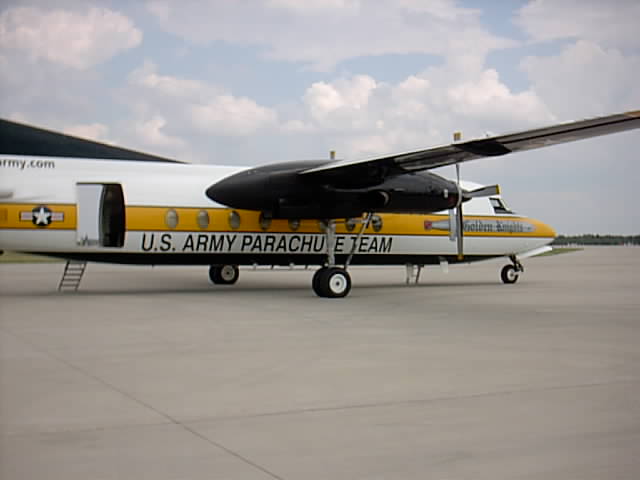 US Army's Golden Knights Parachute Team
---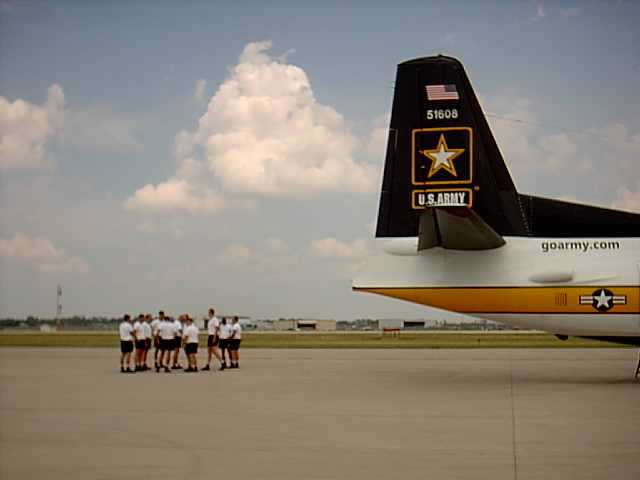 US Army's Golden Knights Parachute Team
---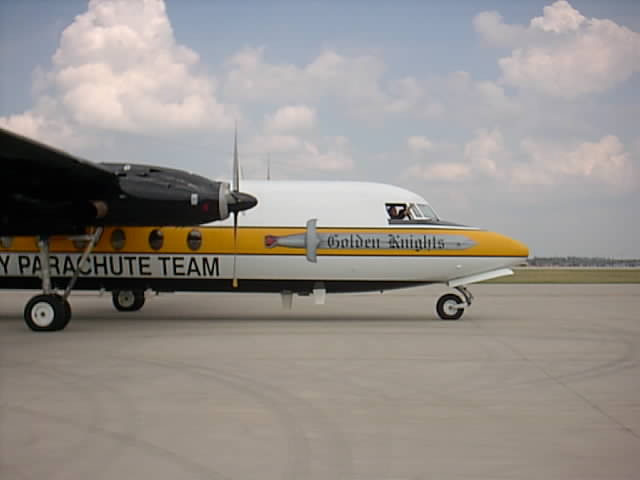 US Army's Golden Knights Parachute Team
---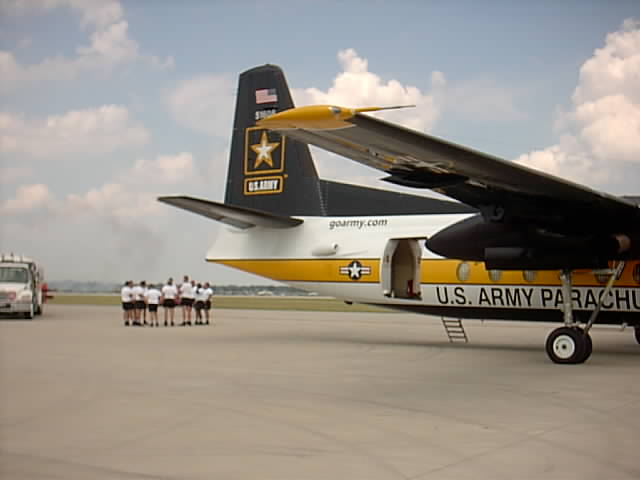 US Army's Golden Knights Parachute Team
---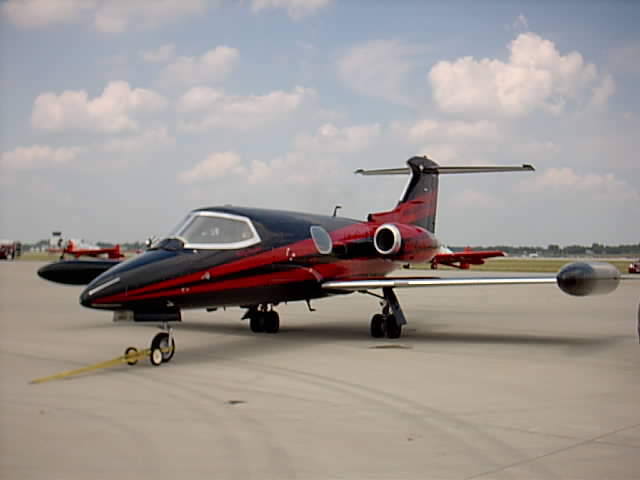 The aerobatic Lear Jet.
---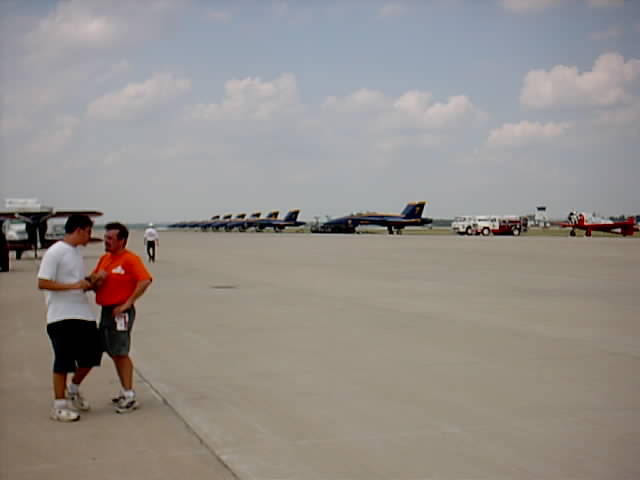 US Navy Blue Angels F-18 Hornet Flight Line
---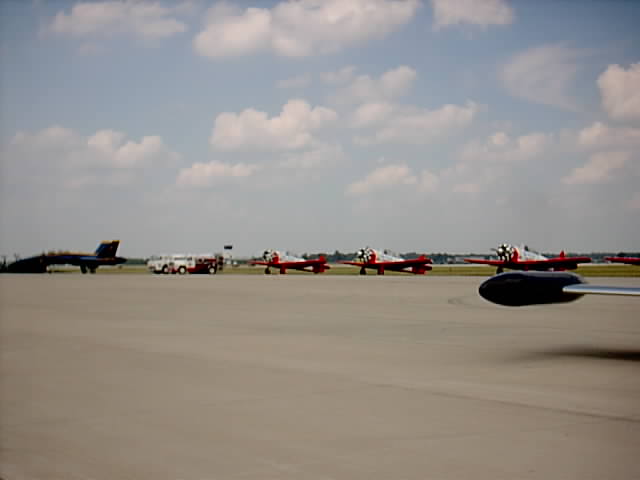 Aerobatic Air Show Planes
---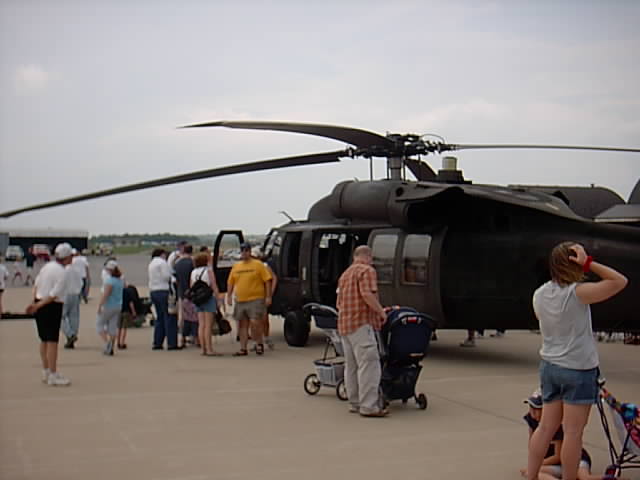 Army Helicopter
---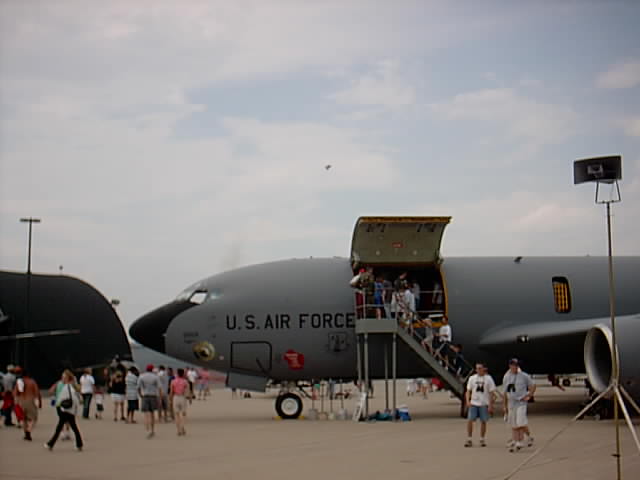 Touring the KC135, I think.
---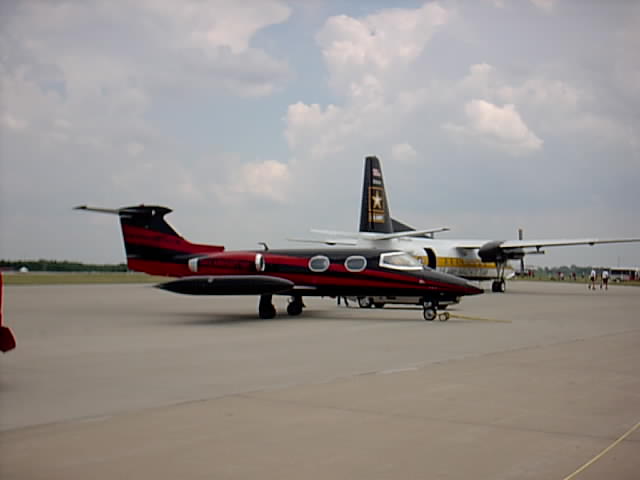 Aerobatic Lear Jet L-39
---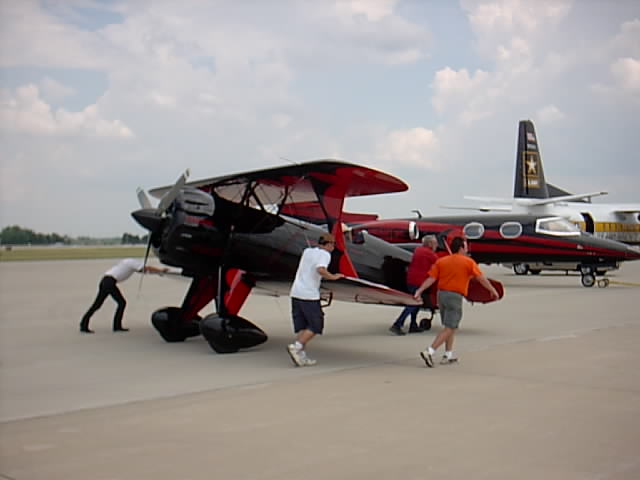 I believe a Black Christian Eagle?
---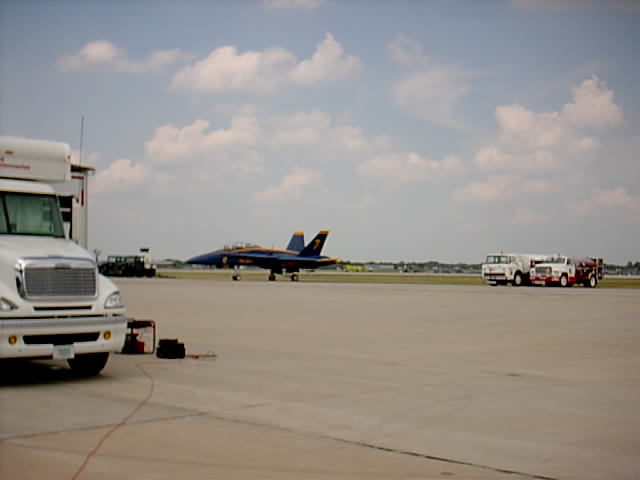 Navy Blue Angel Number 7, the spare.
---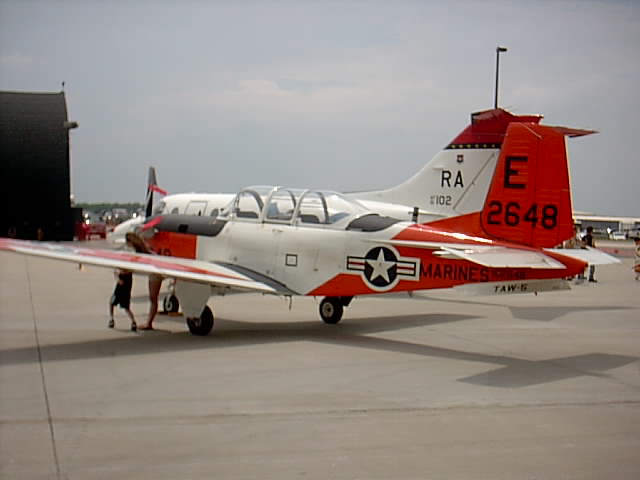 I believe Beech craft T-34 Mentor, a primary trainer based on the civilian Beech Model 35 Bonanza.
---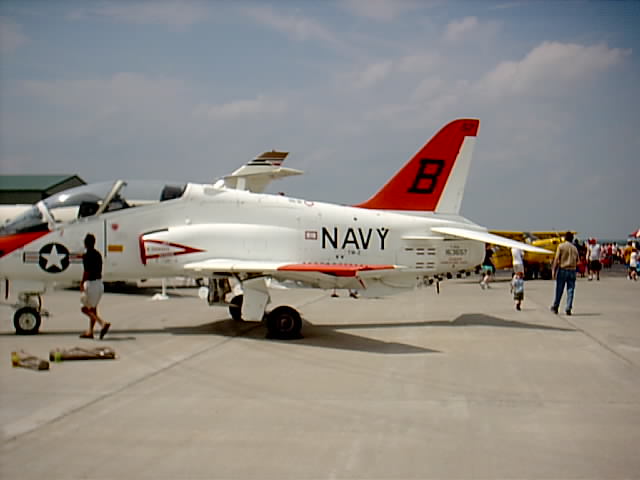 I think this is the T-45A Goshawk, the US Navy's 2-seat advanced jet trainer.
---
Back To SWAF 1 Back To SWAF Itinerary Menu Next To SWAF 2