---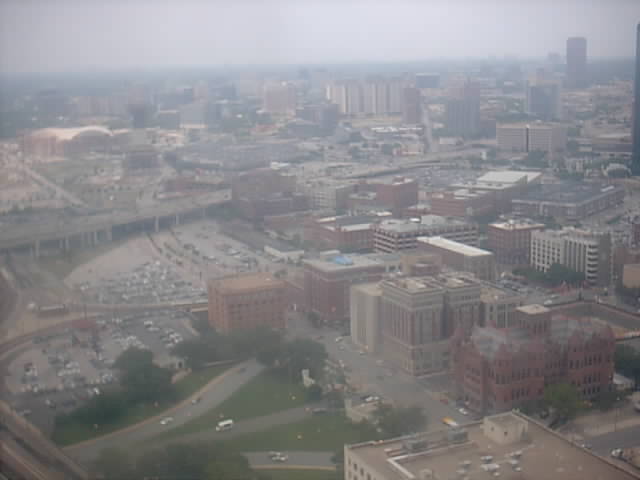 Dealey Plaza as taken through the cloudy Plexiglas of Reunion Tower. I'll use this picture to illustrate the JFK motorcade route below.
---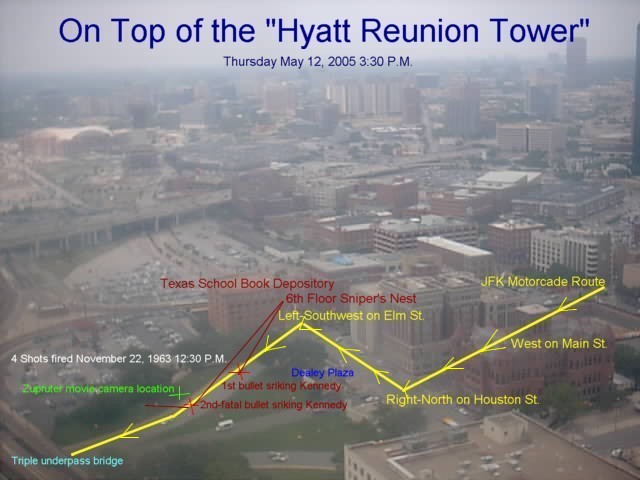 I did a little photo line drawing to the picture above, to put the JFK motorcade route into perspective.
---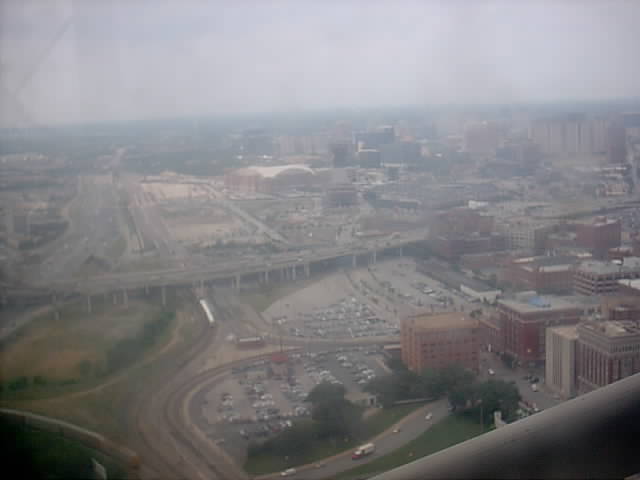 Looking straight at the "American Airlines Center" where that billionaire Mark Cuban's Dallas Mavericks play basketball.
---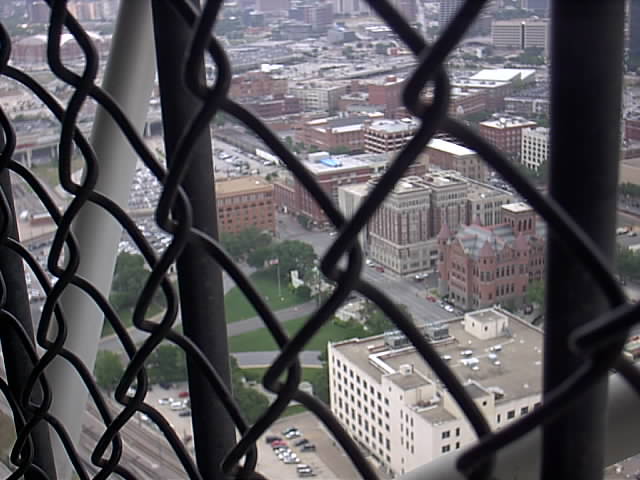 I can get a sharper picture shooting through this fence instead of the Plexiglas, but the fence obstructs the view. I wish they had those photo ports like they have at the Eiffel in Vegas.
---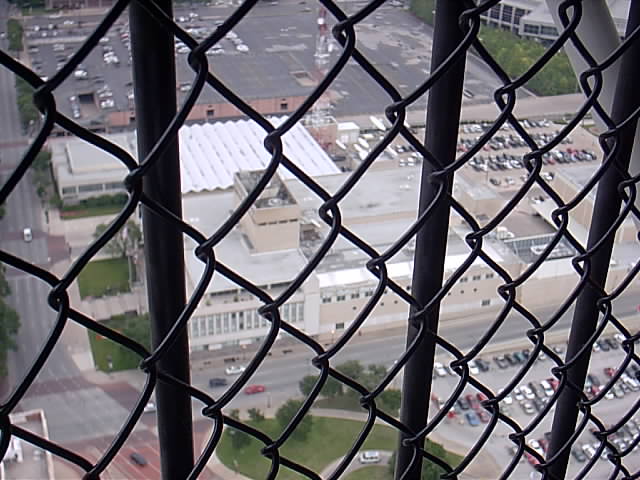 I don't know for sure what this building is below. Could it be the Dallas Morning News and Channel 8 TV?
---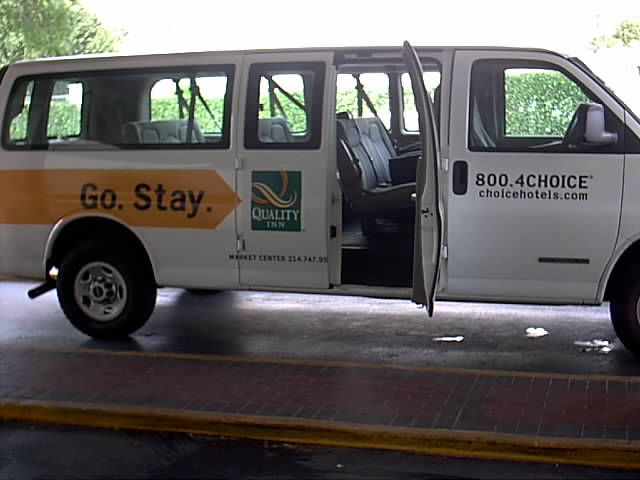 These were my wheels while I was in Dallas. Although I was in taxi within a minute of stepping off the train upon my arrival, I used this courtesy hotel transportation to get to the JFK Museum and back and to catch the train to San Antonio on my last day. In addition, the lobby had a free internet access computer that I used to check my emails. I was very pleased with accommodations and amenities for the price.
---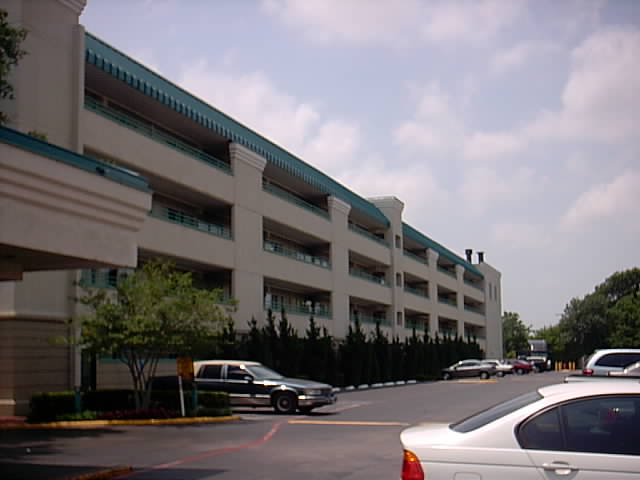 View of where my Quality Inn Motel room, was here in Dallas.
---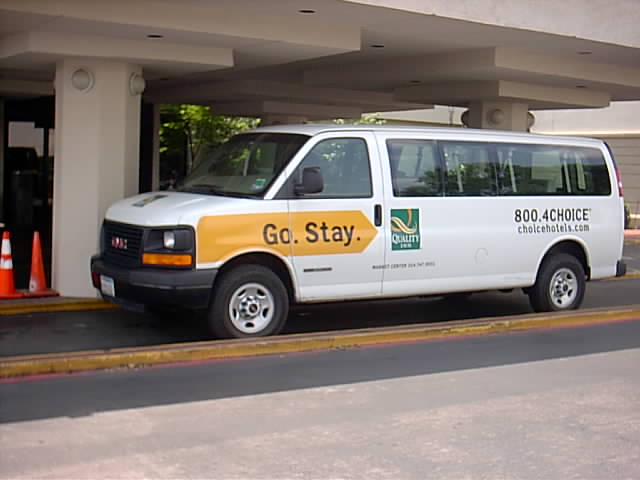 Another view of my Dallas transportation.
---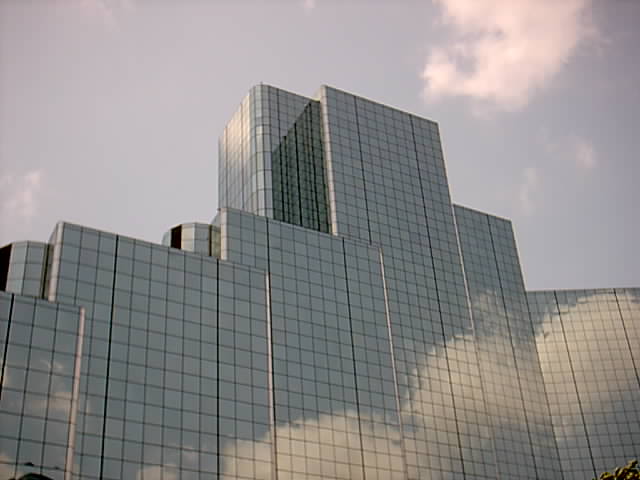 Looking at the impressive Hyatt Regency Hotel complex which has 1122 rooms.
---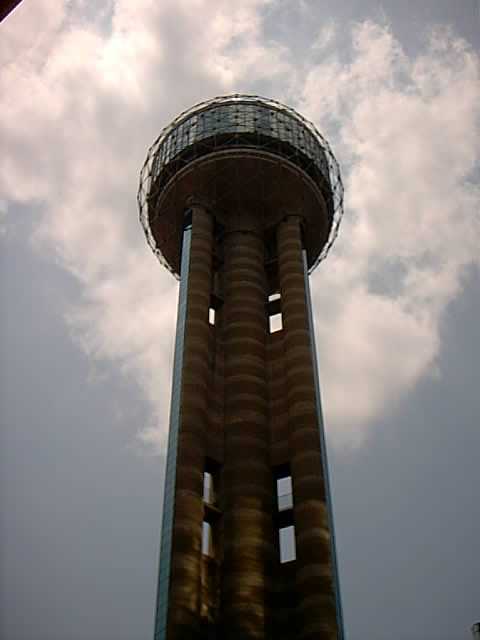 Looking up at the "Reunion Tower", which is part of the Regency complex. I had just come down from there.
---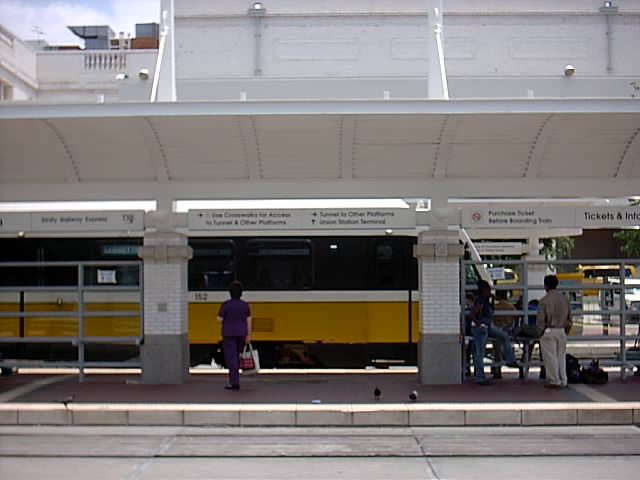 There is a tunnel entrance at Union Station (400 S. Houston St) that provides egress underground to the Hyatt Regency and Reunion Tower. It is a neat tunnel walk with old music piped in, historic memorabilia exhibits and photographs of old Dallas and Texas on display through-out the tunnel. In this picture you can see of those DART trains, which is close to to the tunnel entrance.
---
Back To Texas Eagle 17 Back To Texas Eagle Itinerary Menu Next To Texas Eagle 19