---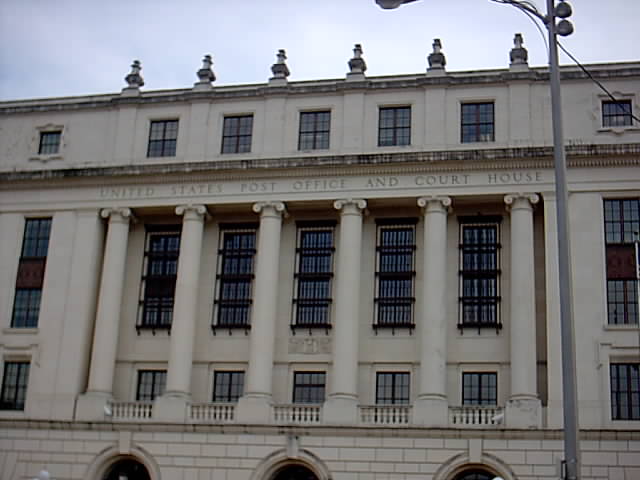 San Antonio Post Office and Courthouse across the street from the Alamo.
---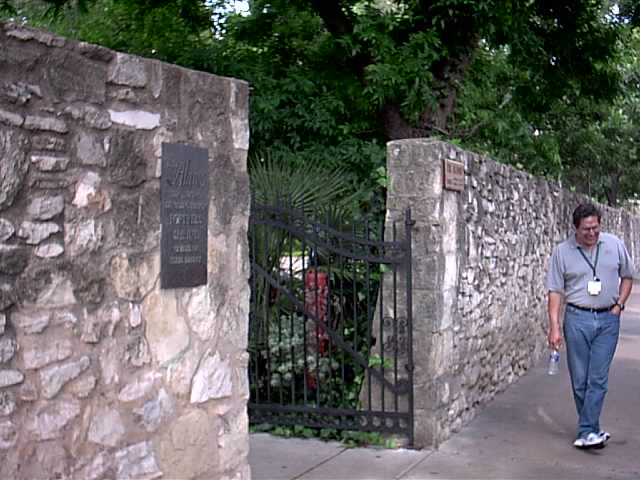 Entrance gate to the Alamo. I will enter this place much easier than Santa Anna's troops. It took his soldiers 13 days to get in, starting on Tuesday February 23, 1836 to Sunday March 6, 1836. I walked in immediately without firing a shot.
---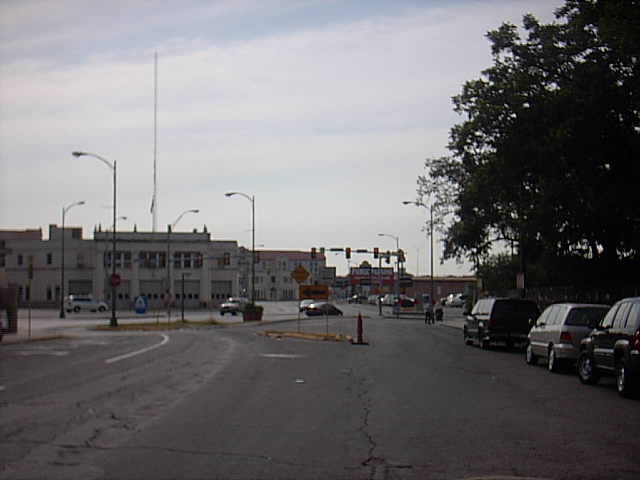 The neighborhood around the Alamo Mission.
---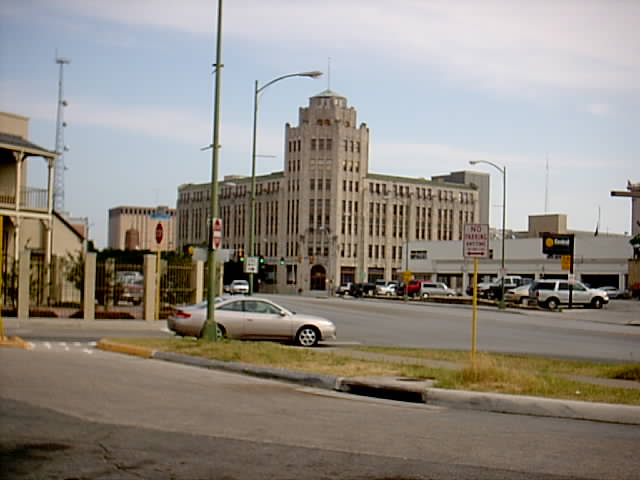 The neighborhood around the Alamo Mission.
---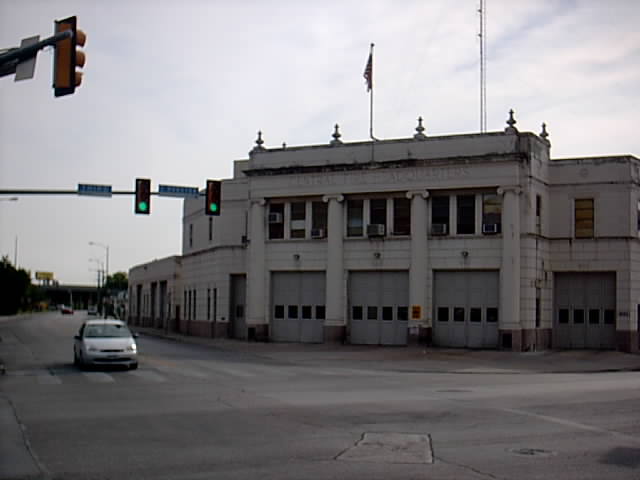 The neighborhood around the Alamo Mission.
---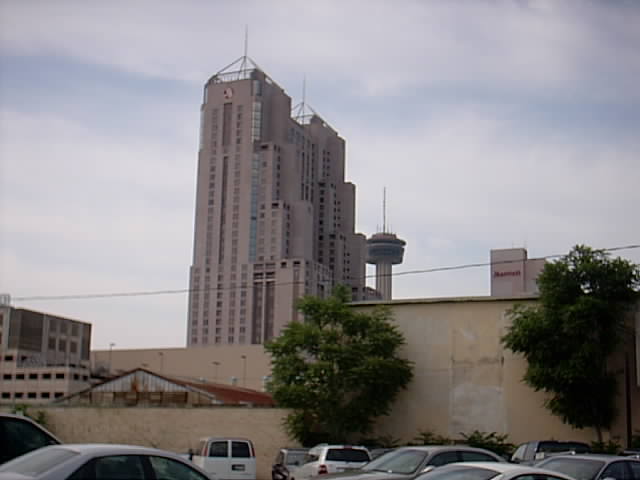 San Antonio Marriott Rivercenter and Tower of Americas.
---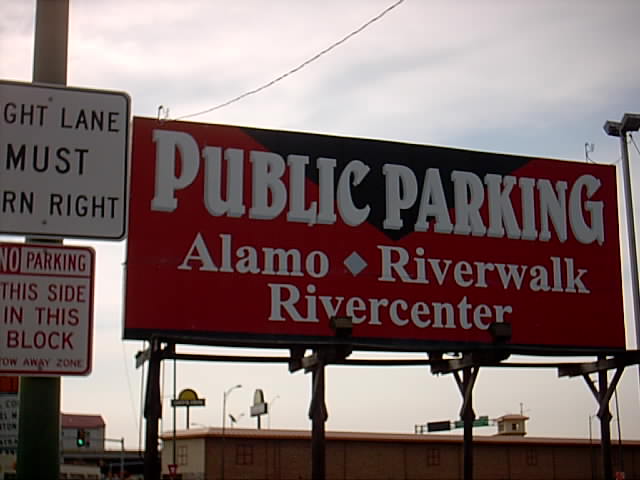 I am glad I didn't have to worry about parking.
---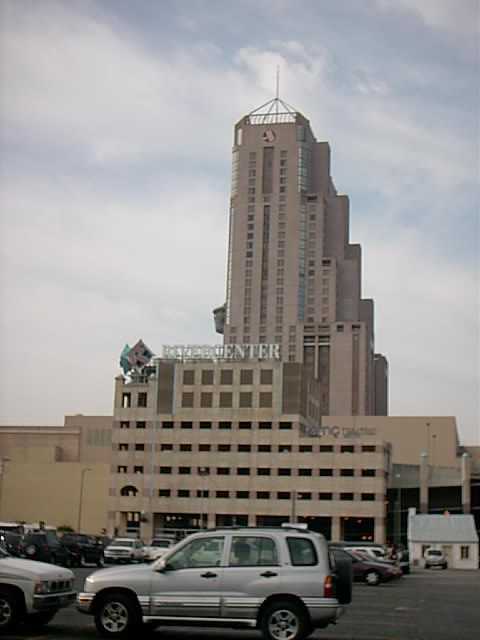 The River Center. I believe this is a shopping mall. Web Site
---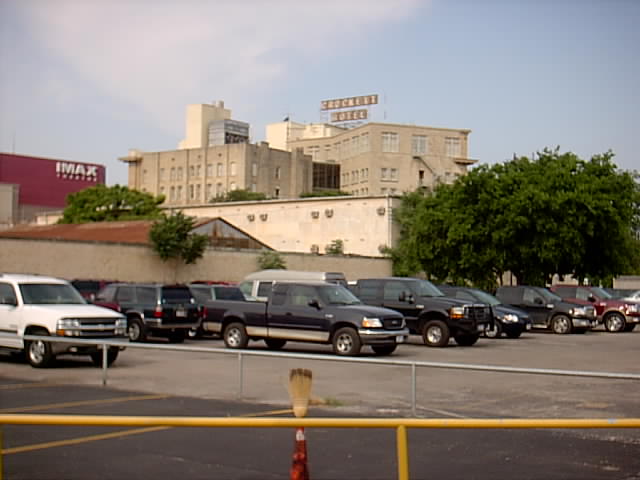 Crockett Hotel, I wonder, named after Davy, King of the wild frontier?
---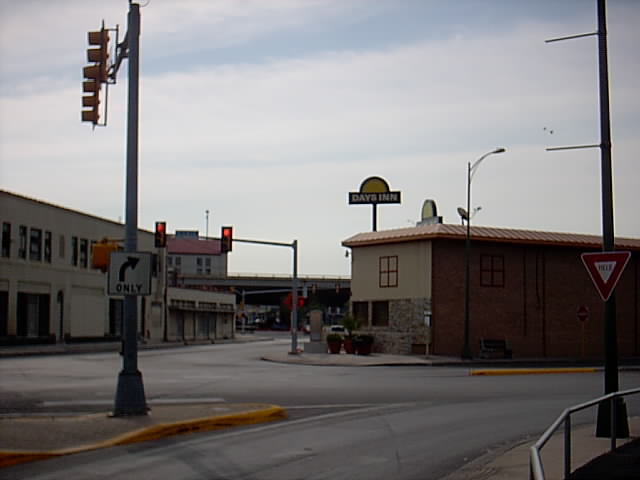 I just have to cross this intersection to get back to my motel.
---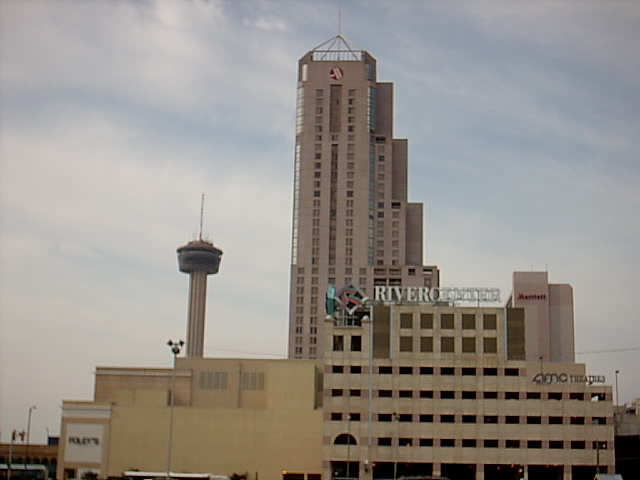 The Tower of Americas Web Site and the River Front.
---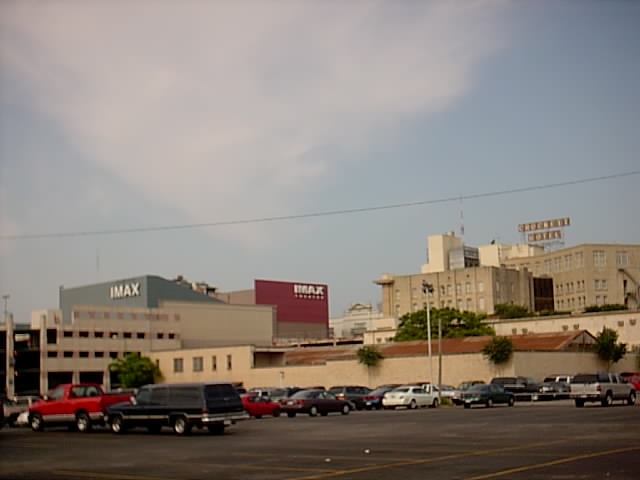 The IMAX Theater and the Crockett Hotel.
---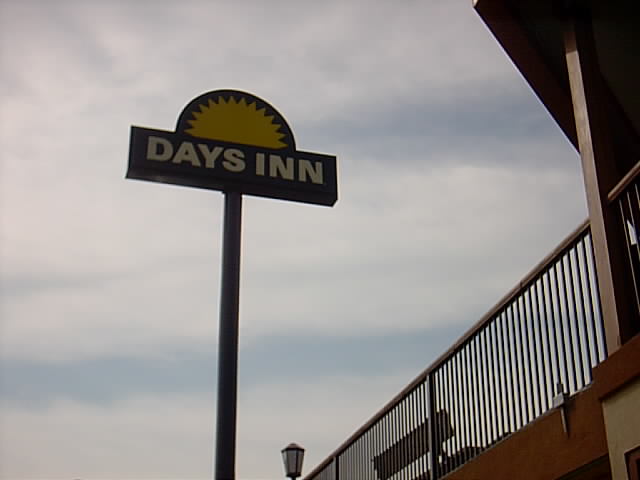 I am back. I need to get cleaned up, check-out, and call a cab to the airport. My cab driver last night from the train station was friendly and informative with his suggestions with how to go about seeing the Alamo and River Walk. He told me I could see most everything in 2 hours or so, and still have time to get back in time for a ride to the airport. He gave his cell phone number and he said he could be here within 10 minutes. When I called the next morning, he was on another fare, but I waited the 20 minutes for him to get done. I made it to the airport with plenty of time to spare.
---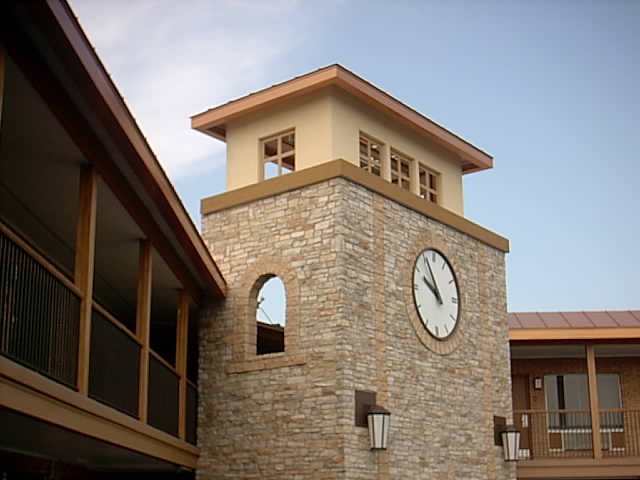 Motel clock. Well I spent almost 2 hours at the Alamo and the River Walk. Not much sleep last night. I got here at 1:30 A.M. and the motel desk clerk wasn't going to unlock lobby to let me check-in, saying we are all sold out. I said I have reservations, than he said that's different. I was happy to see he was chasing everyone away at the door but me.
---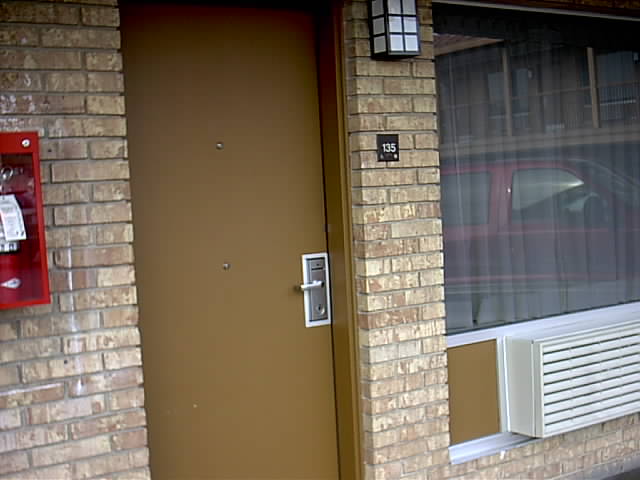 My room door which I couldn't back in to get my luggage and check-out. Maintenance had to take the door apart so I could get in.
---
My San Antonio Day's Inn, just before checking out.
---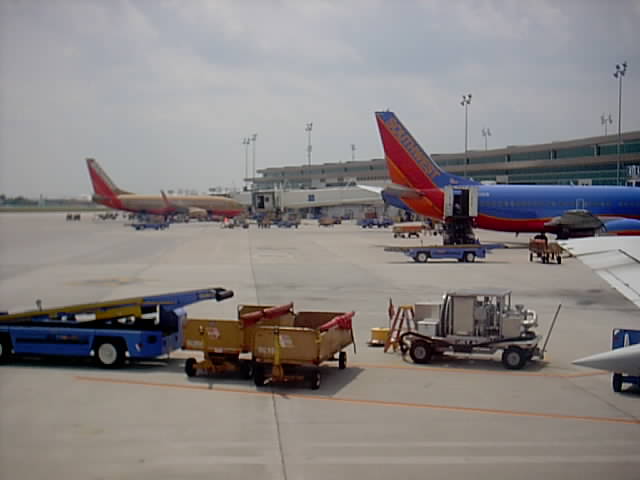 My Southwest flight at San Antonio going to Houston Hobb, then home to Chicago Midway.
---
Back To Texas Eagle 24 Back To Texas Eagle Itinerary Menu Done Back To Trips