My First Las Vegas Trip
---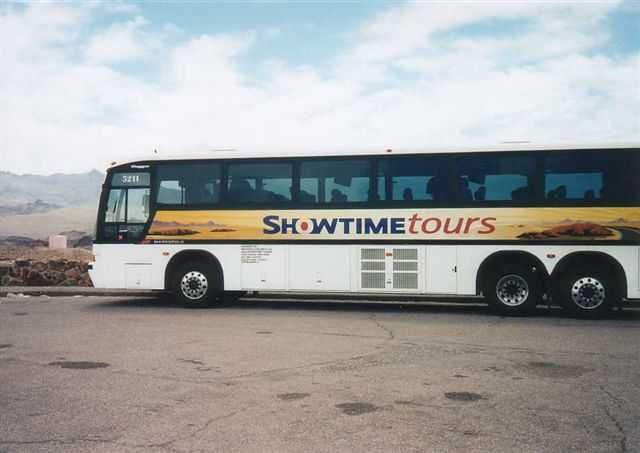 The pulled of at a viewing area for the Lake Mead Recreational Area.
---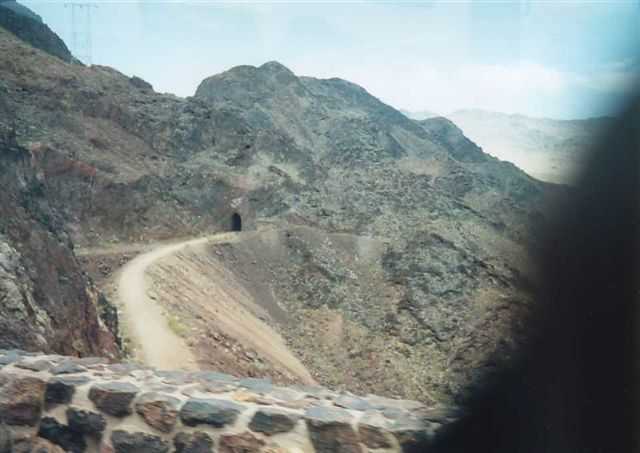 A view of an abandoned train tunnel that was used during the construction of the dam.
---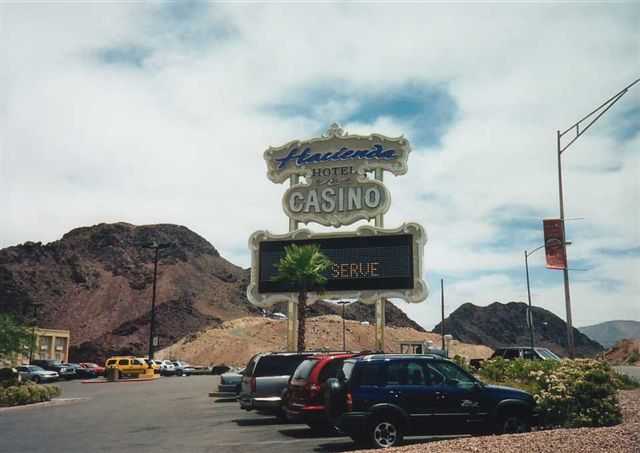 The tour included a free lunch buffet stop at the Hacienda Casino on the way back.
---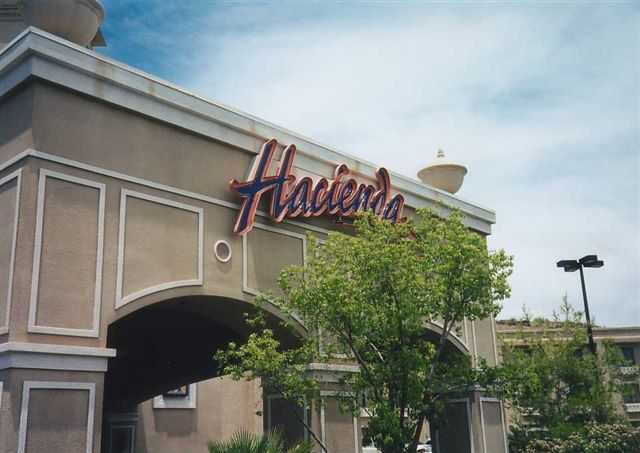 "Hacienda"
---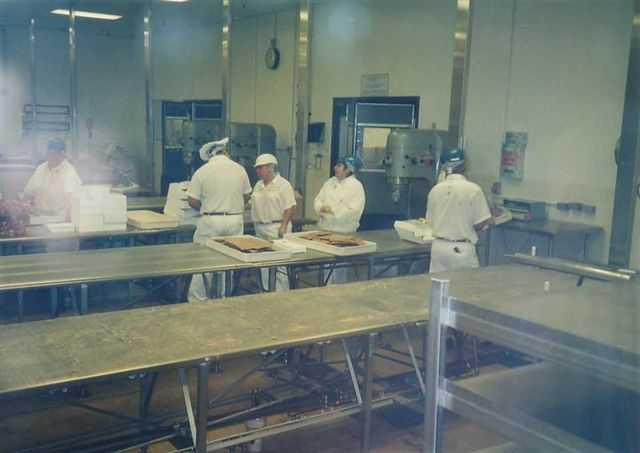 Watching the Ethel M production workers making chocolate candy
---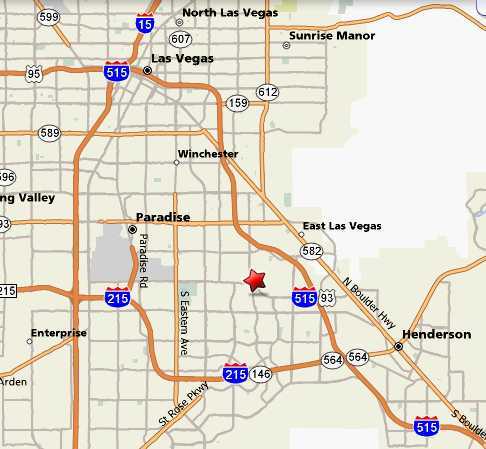 Ethel M Factory, 2 Cactus Garden Dr. Henderson, NV
---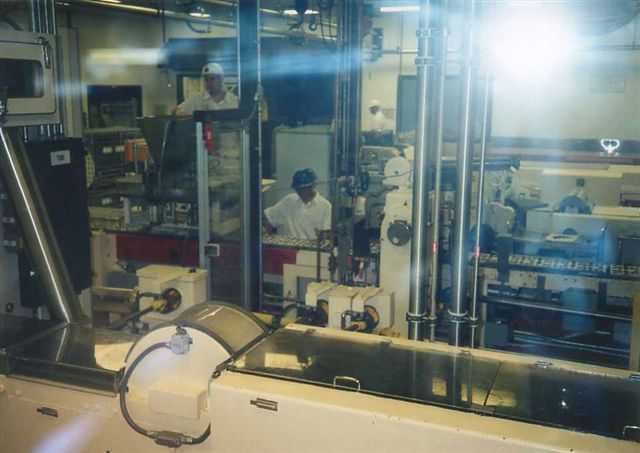 Cholcolate candy on the conveyor belt
---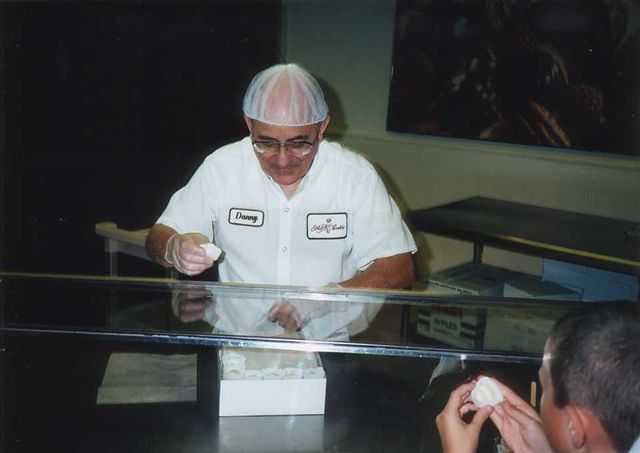 Getting the free white chocolate candy sample
---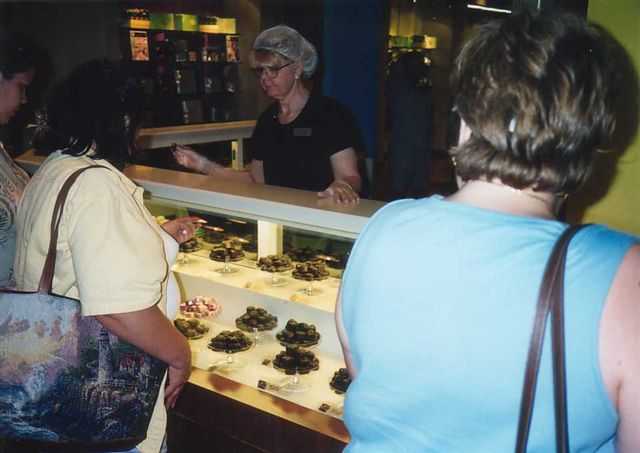 The bulk candy sales display case
---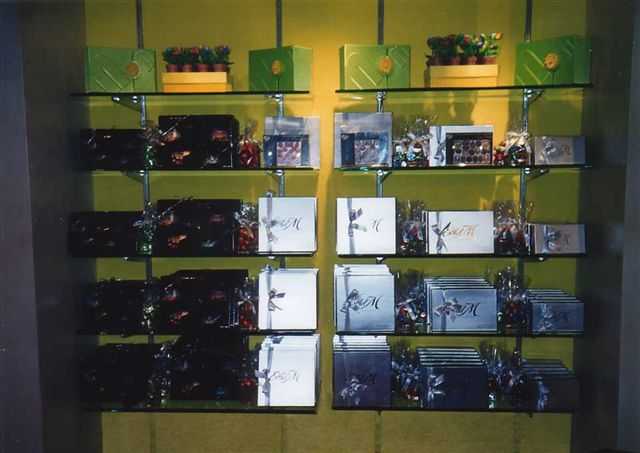 Candy box display case
---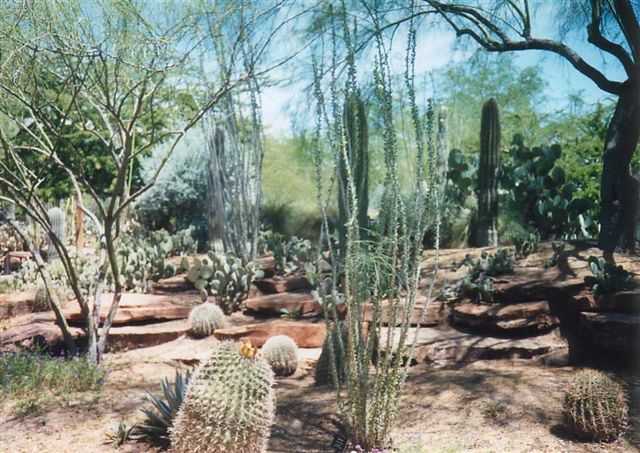 Ethel M Chocolates' Botanical Cactus Garden is Nevada's largest and one of the world's largest collections of its kind.
---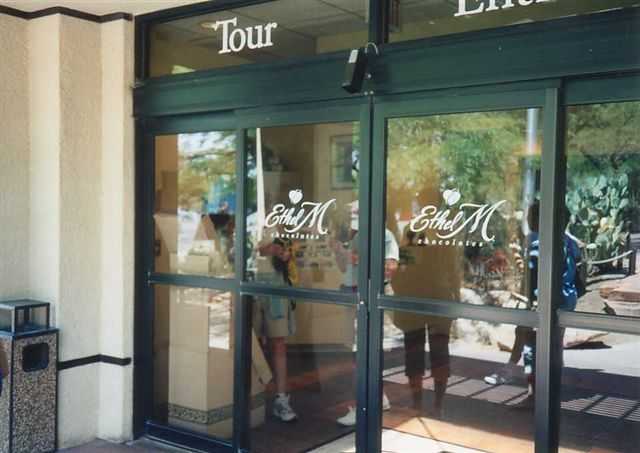 The entrance door of "Ethel M Chocolates"

Ethel M Free tour included with the Showtime tour package. The factory tours are offered free to anyone though. The bus stopped here on the way back from Hoover Dam.
---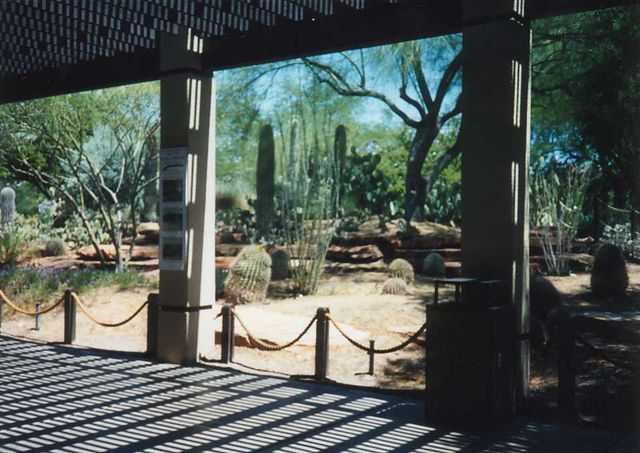 Botanical Cactus Garden, another view
---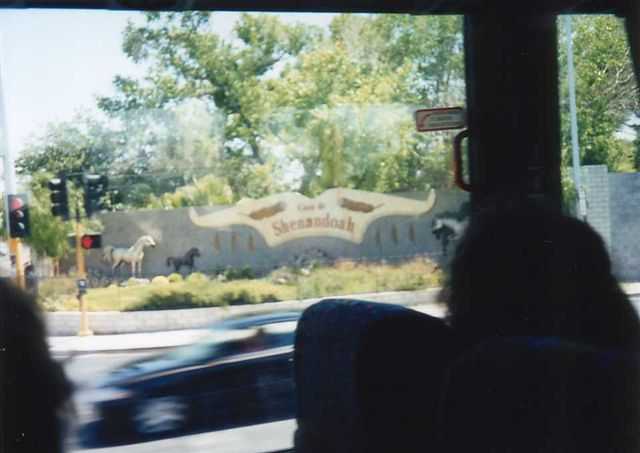 " Casa Shenandoah" the 50 acres estate, owned bythe kid that sang "Danke Schoen", Wayne Newton. The bus driver pointed this out while traveling back to Vegas from Ethel M Chocolates, located near Sunset and Pecos Road intersection.
---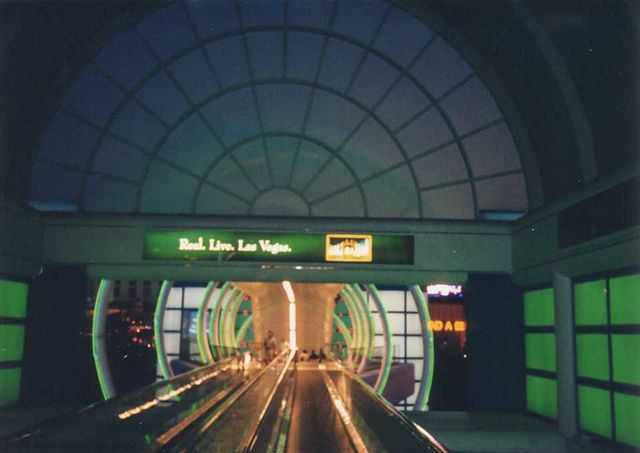 The Bally's Speed Walk entrance lighted at night
---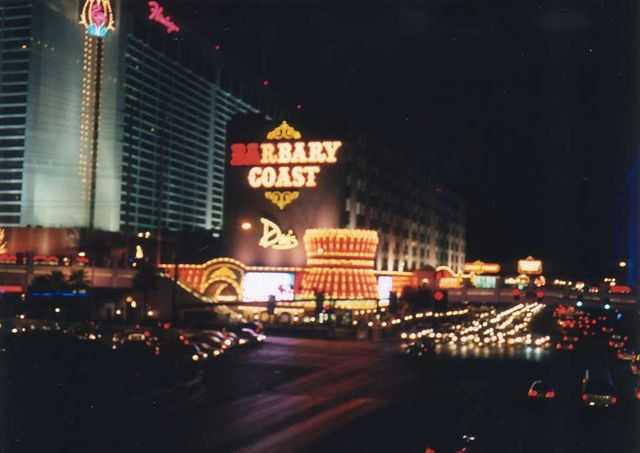 Barbary Coast
---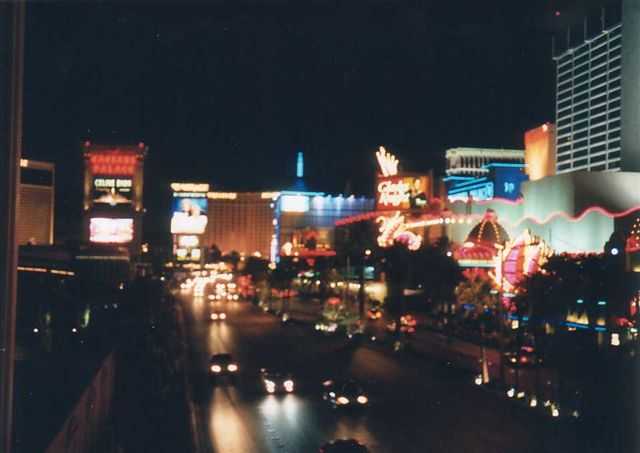 Looking north at Caesar's and the Mirage
---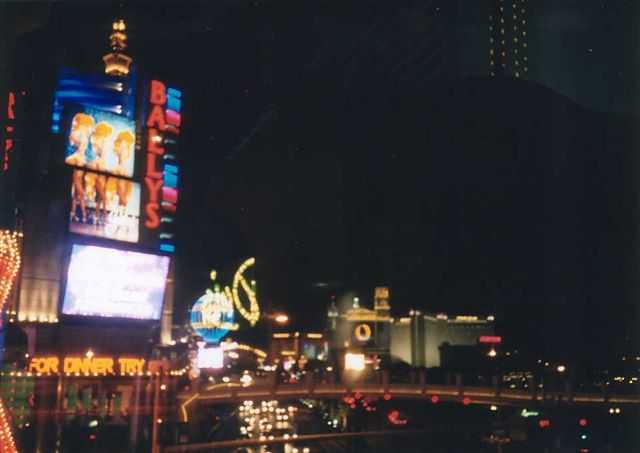 Ballay's and Paris at night
---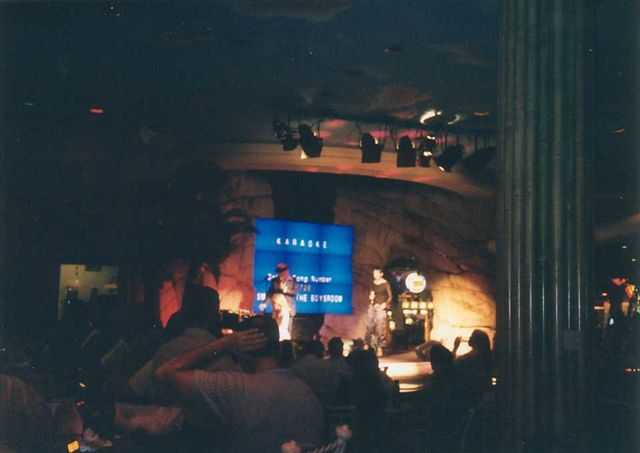 Karaoke at Harrah's La Playa Lounge
---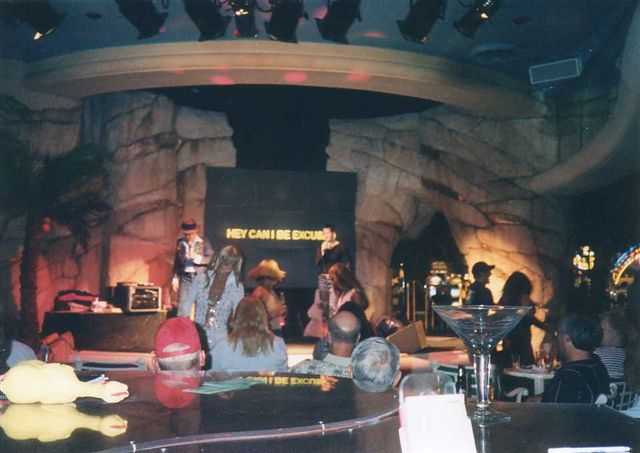 Karaoke at Harrah's La Playa Lounge, I like the big screen but lacks a draw of good singers
---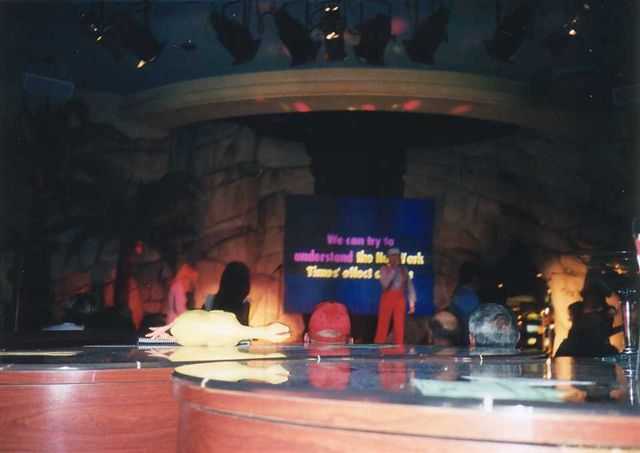 TJ the karaoke host at Harrah's La Playa Lounge
---
Back To Vegas 6 Back To Vegas Itinerary Menu Next To Vegas 8