---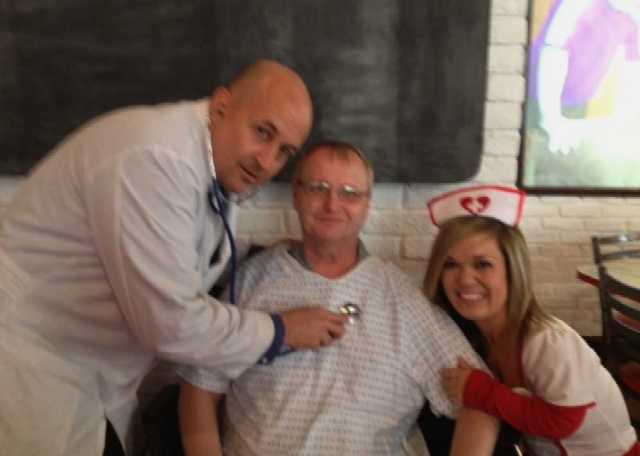 Getting checked out by Doc Jon Basso and Nurse Lorren
---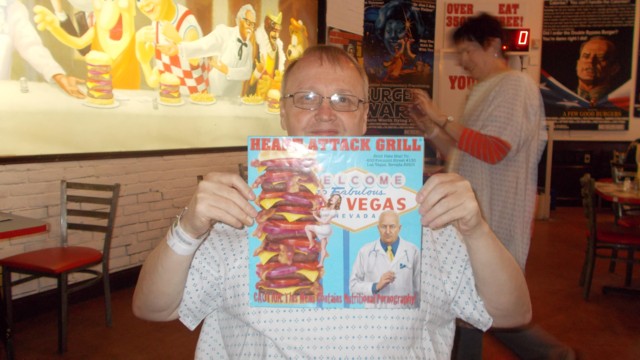 Who's this ugly guy ordering a Single Bypass Burger?
---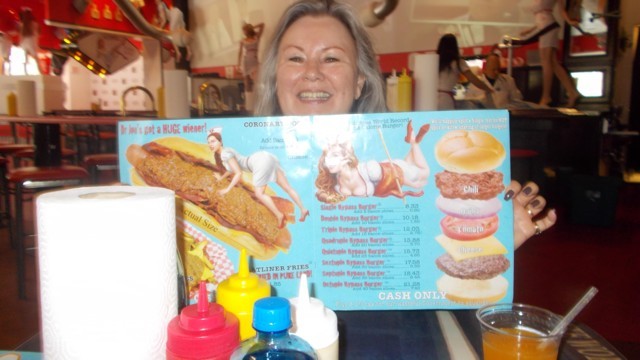 Diane
---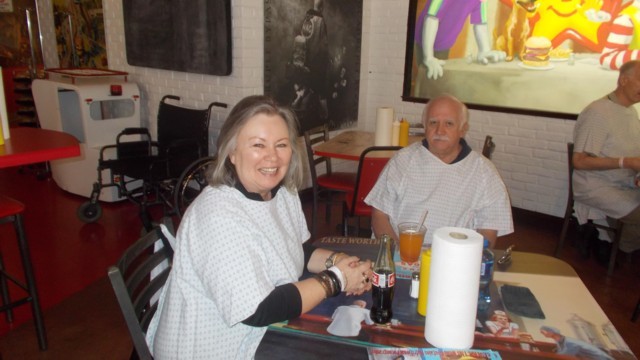 Diane and Lon all gowned up
---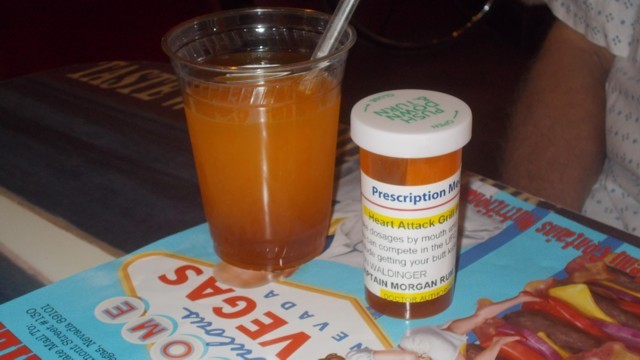 Lon's filled prescription of Captain Morgan Rum to be taken by mouth
---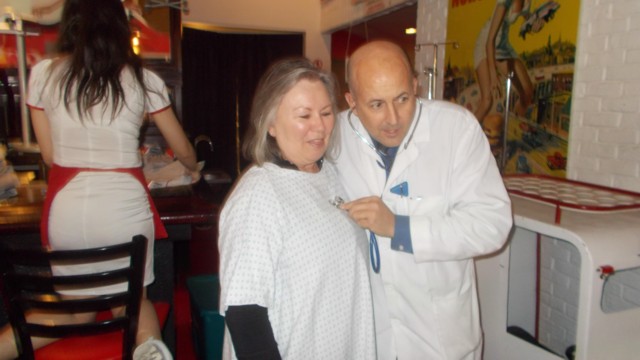 Diane getting her heart checked by Doctor Jon Basso
---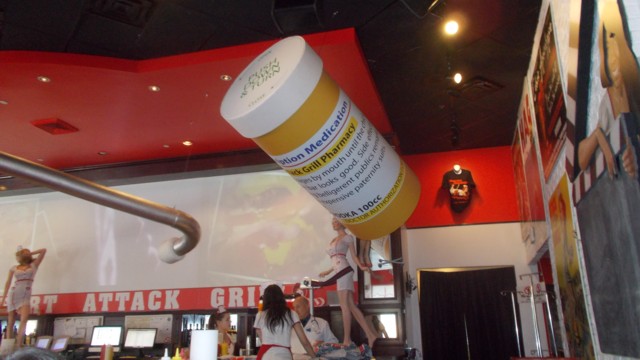 Huge pill bottle decor suspended from the ceiling
---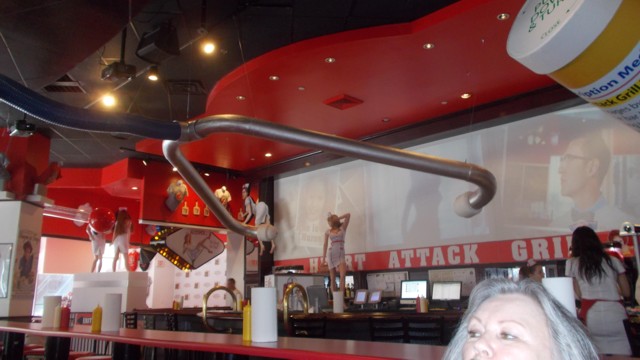 Diane checking out the numerous Wall poster decorations
---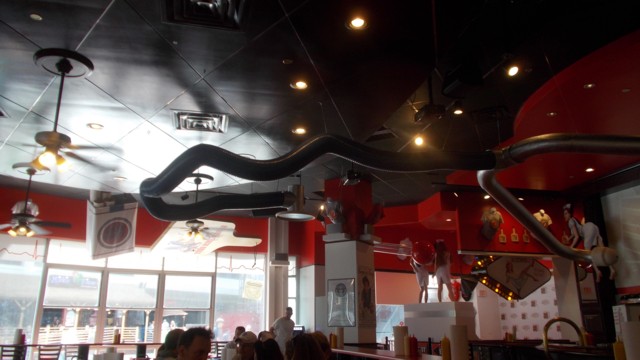 The entire suspended stethoscope and other items hanging from the ceiling
---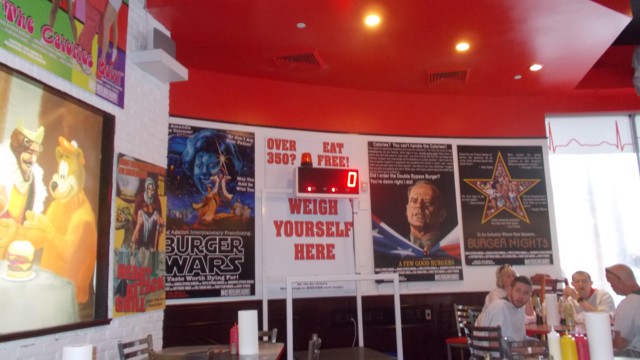 Weigh over #350 you eat free, almost for me, but ate free any, thanks Lon!
---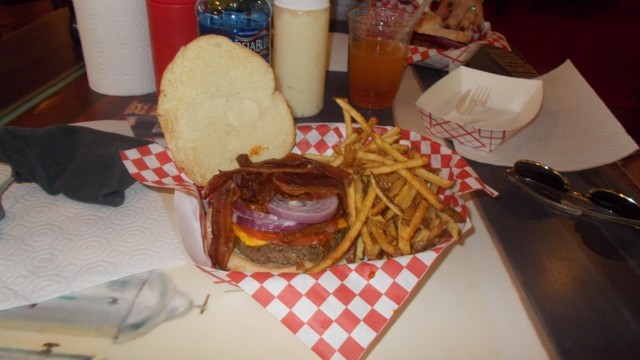 My single by-pass burger arrives, smallest item on the menu & flat liner fries, how am I going to finish that?
---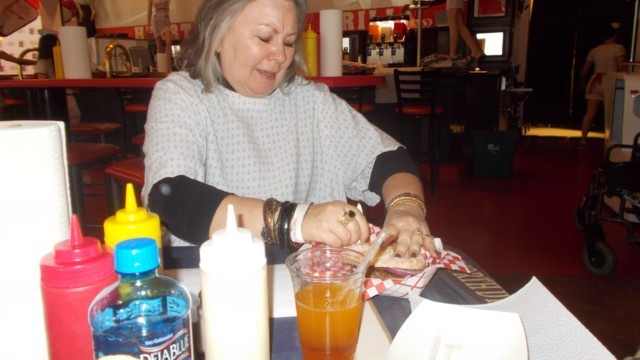 Diane gets her order
---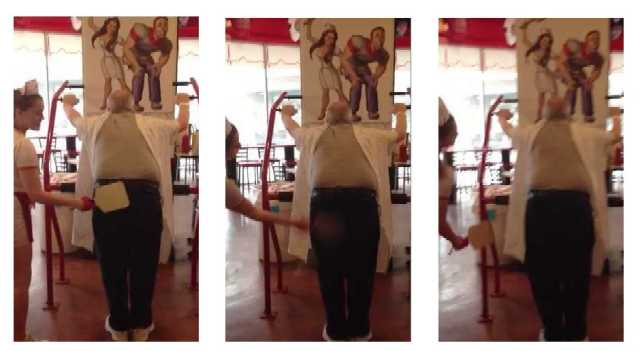 Wasn't able to finish the burger, getting spanked really hard, OUCH!
---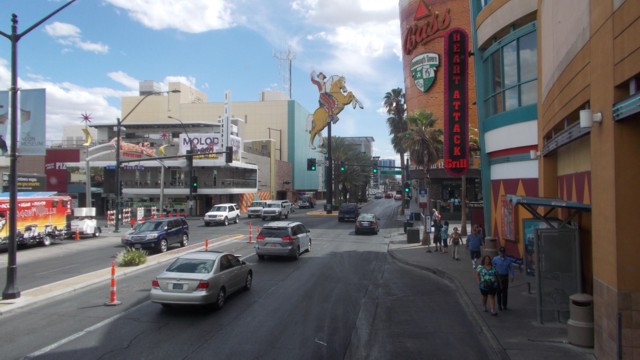 Looking south on Las Vegas Blvd. from the Duece Bus, Heart Attack Grill stop
---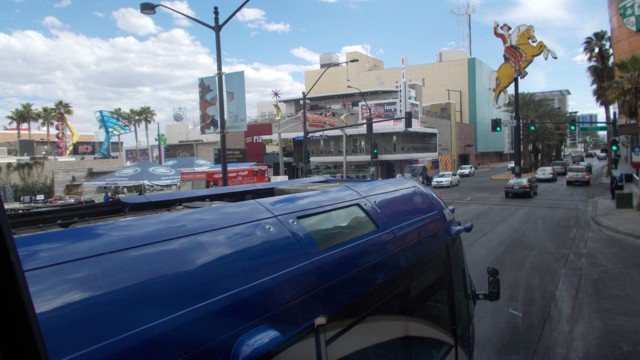 On the top deck, in the coveted front window seat of the Duece Bus, this one has operational air conditioning
---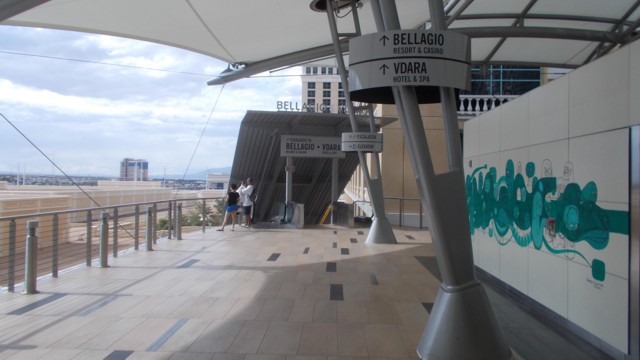 Waiting for the Bellagio Tram south, closer to the Luxor for the Titanic exhibit
---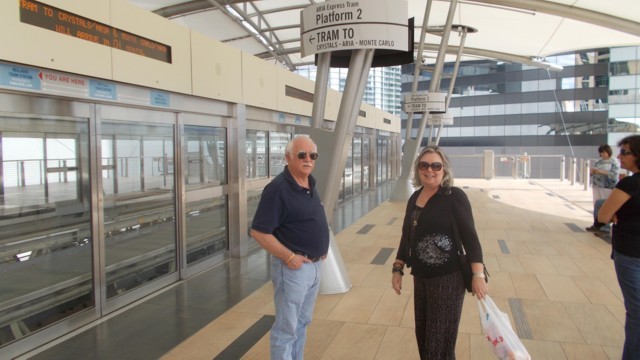 Lon and Diane at the Bellagio Tram
---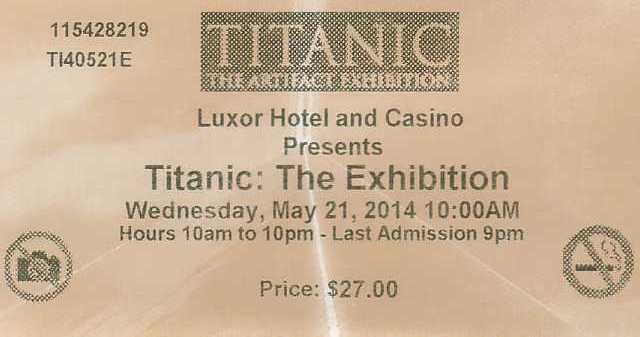 Titanic Exhibit Ticket
Unfortunately no photography allowed
Daniel Coxon "A/K/A Popcorn Dan" Merrill, WI
His name was included on the Victim's Panel of the 529 3rd Class Passengers - Column 3, Line 13
---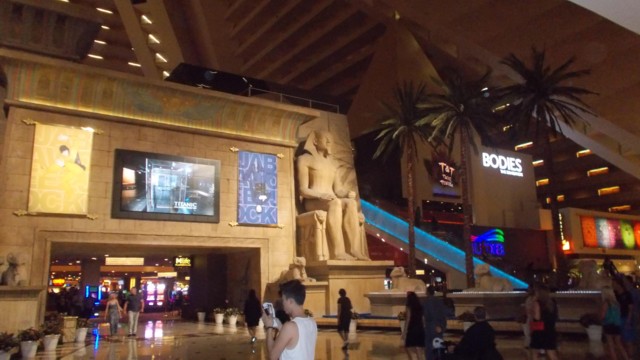 Inside the Luxor, making our way upstars to the Titanic artifact exhibit
---
Back To Vegas 8 Back To Vegas Itinerary Menu &nbsp Next To Vegas 10