Arriving Reagan National Airport
Thursday April 15, 2004
6:00 AM - Madison (MSN) Northwest Airlines Flight 318 (16A) To Detroit (DTW) 8:15 AM
8:49 AM - Washington DC (DCA) Northwest Airlines Flight 238 (Seat 16A) To Washington DC 10:11 AM
---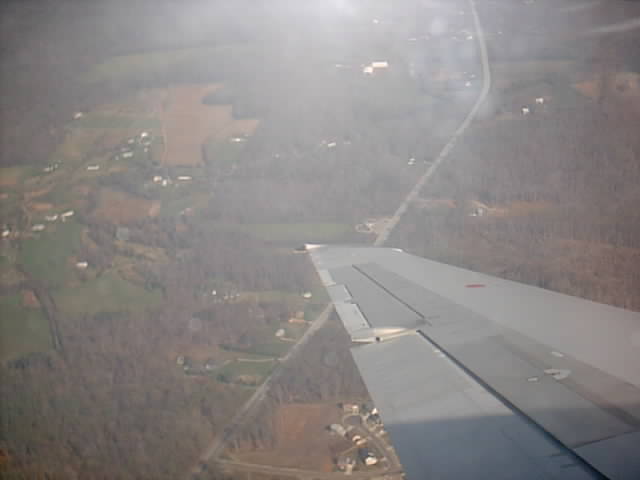 My Northwest Airlines flight on a left base leg, making a turn north, to a long final approach to Reagan National Airport
---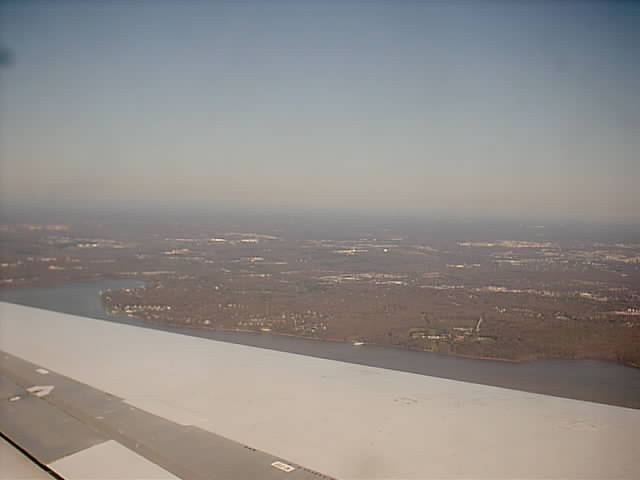 Final landing approach to Reagan National Airport, just before the Potomac River
---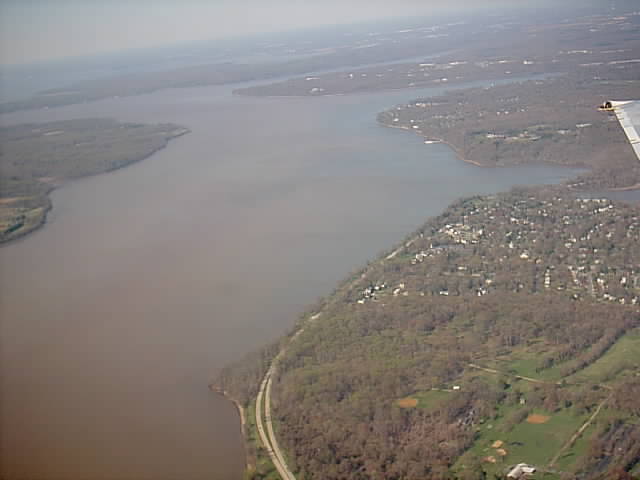 Past the Potomac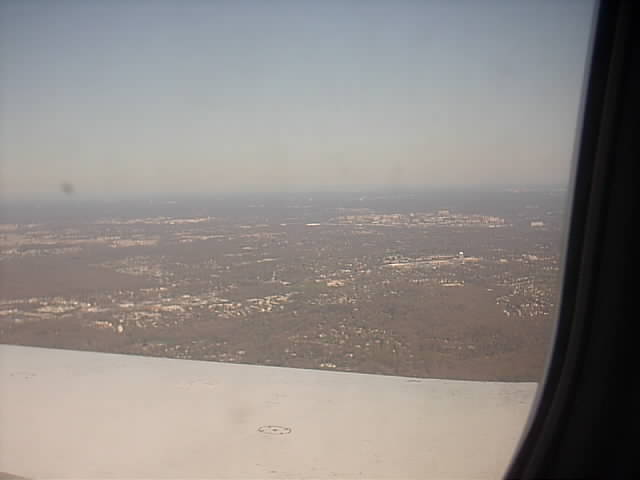 Picture of Landing Approach to Reagan National Airport
---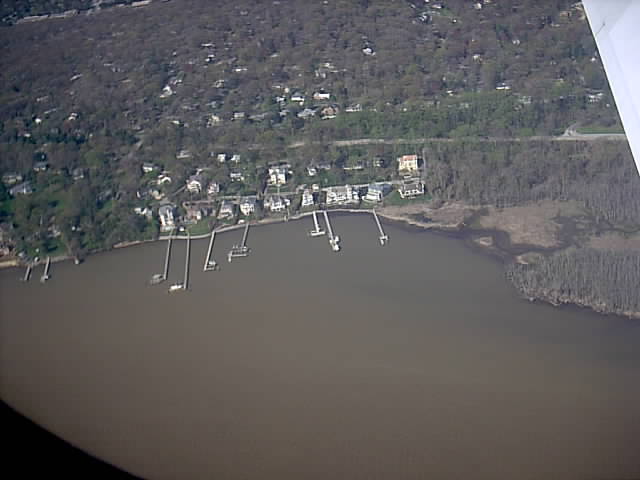 Picture of Landing Approach to Reagan National Airport
---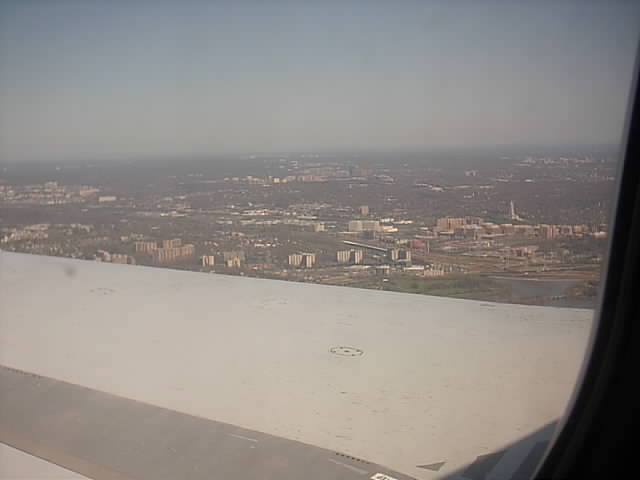 Picture of Landing Approach to Reagan National Airport
---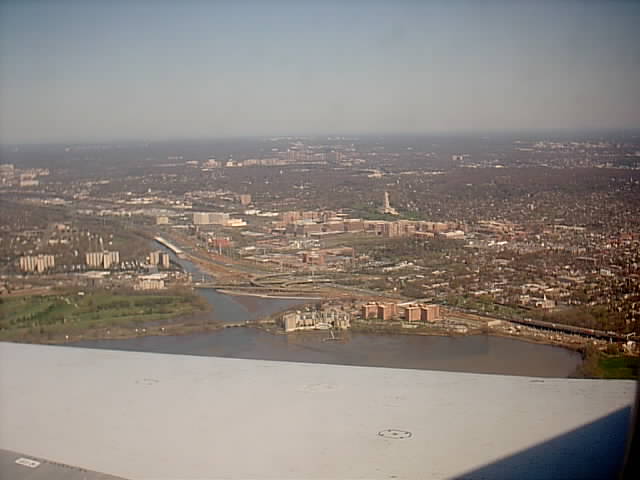 Picture of Landing Approach to Reagan National Airport
---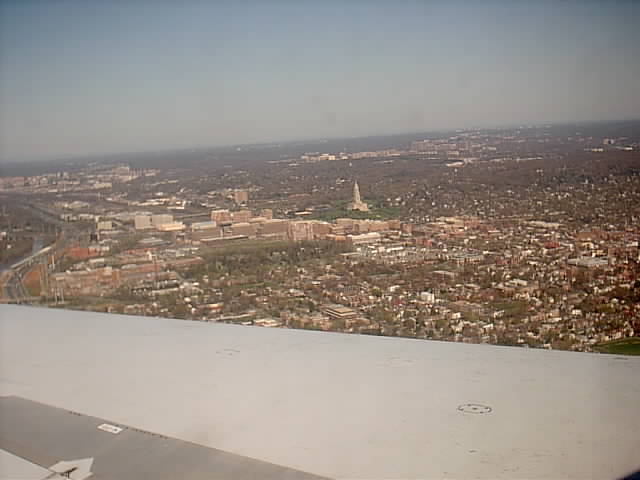 Picture of Landing Approach to Reagan National Airport
---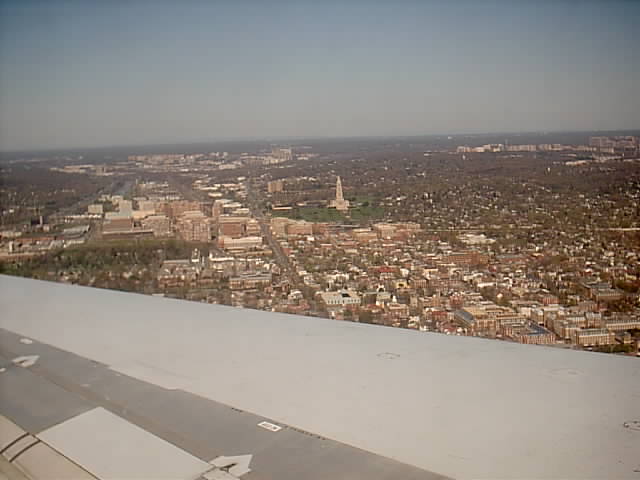 ---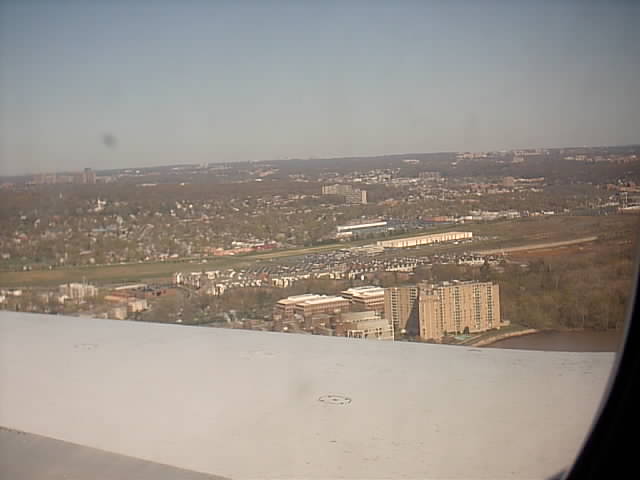 ---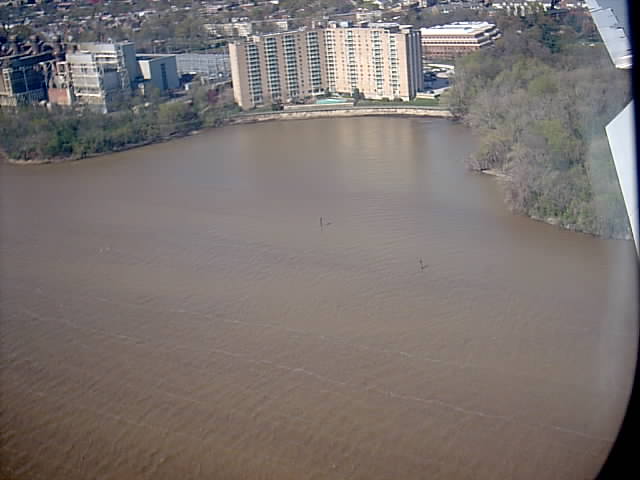 Flaps down aircraft configured for Landing at Reagan National Airport
---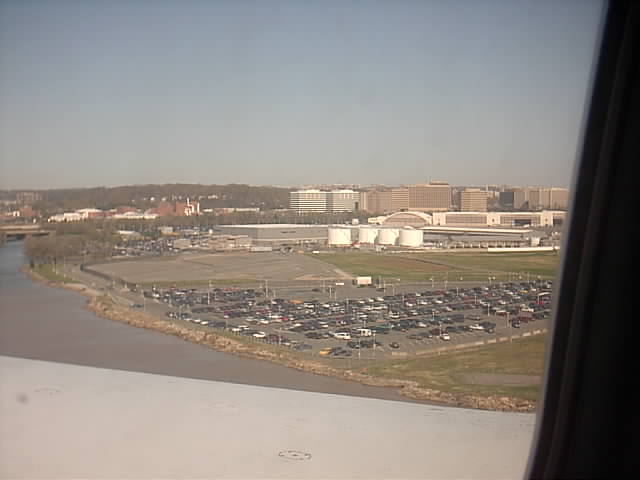 Over the river approaching landing threshold area
---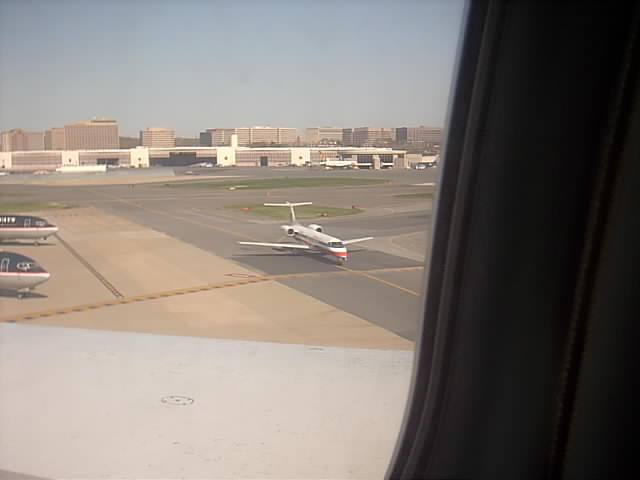 Just prior to touch down, on Runway 36, during the landing flare, departing aircraft holding short of this runway.
---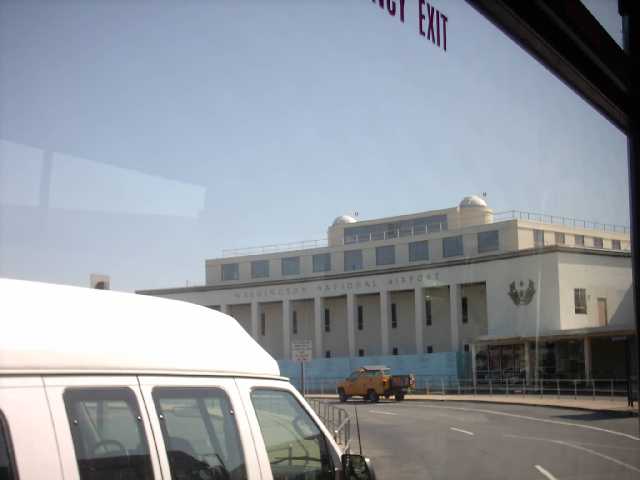 First picture taken after landing, looking left out the window of the Shuttle Bus parked at Terminal "A".
---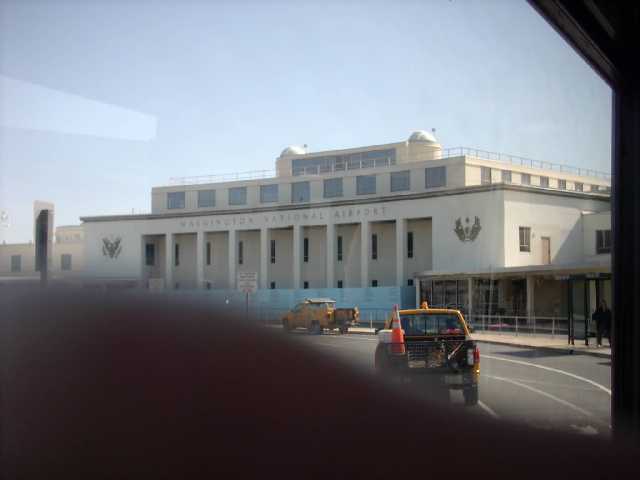 Looking through the front windshield, while sitting on the Airport Shuttle Bus.
---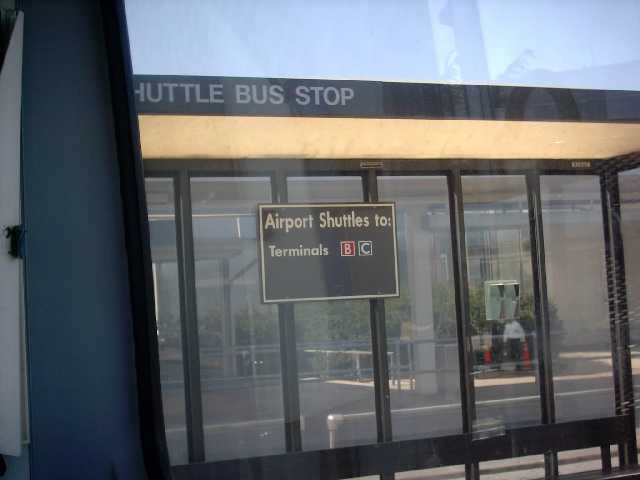 Sitting here on the Airport Terminal Bus , looking right at bus stop, in front of Terminal "A".
---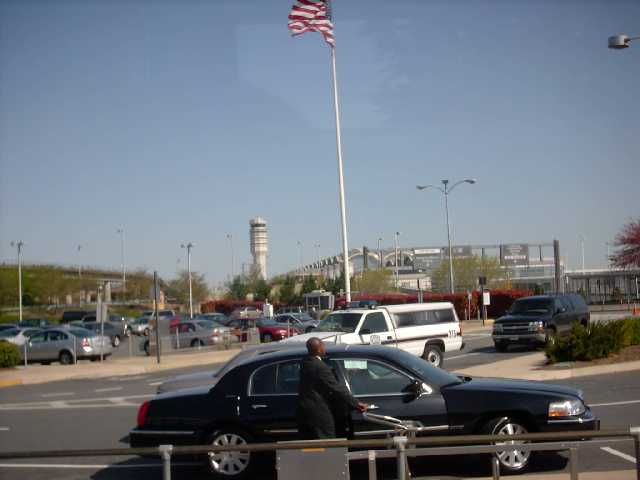 A view of the Control Tower, while sitting on Shuttle Bus to Terminal "B", so I can walk over to the train platform.
---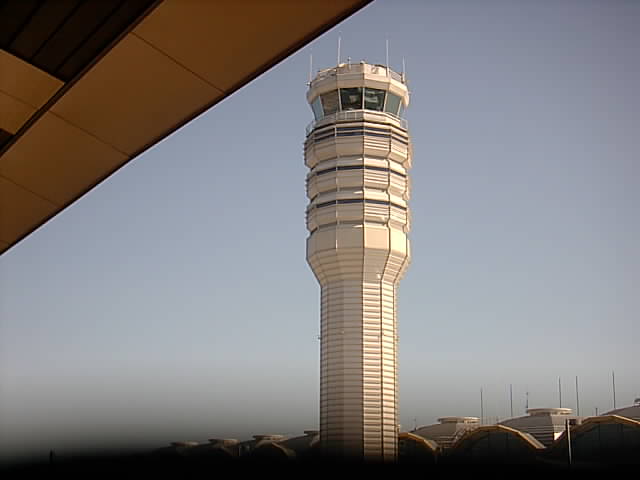 Taking a look at the Air Traffic Controllers work station at Reagan National Airport
---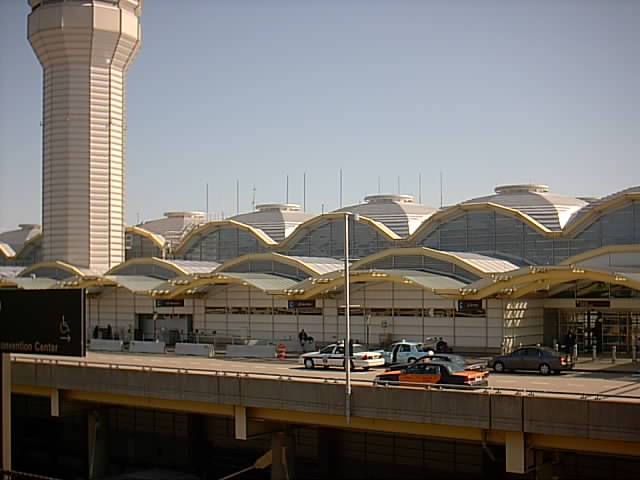 Taken from the Metro Train platform looking at Terminal "B" and the Control Tower.
---
DC Itinerary Back To Washington DC Itinerary Menu Next To DC 2