---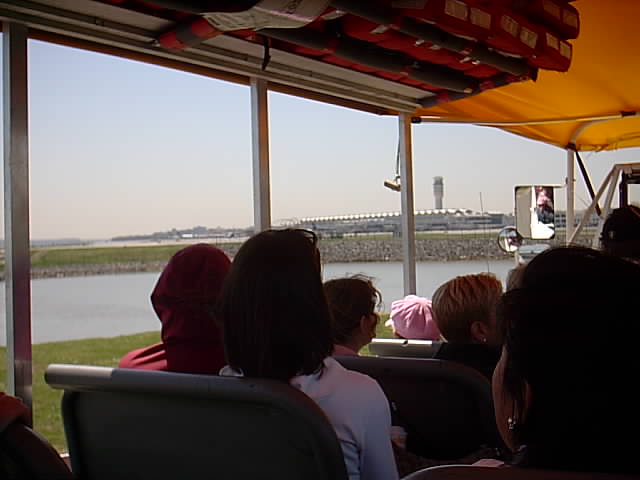 Making our way to the Potomac River.
---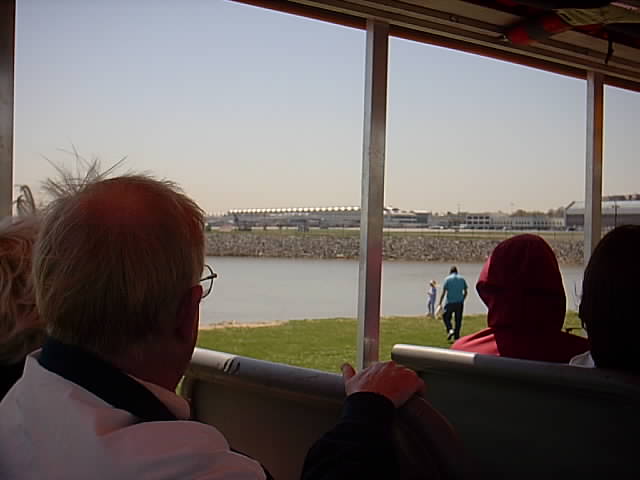 Looks like a mini park here as we get closer to boat launch area.
---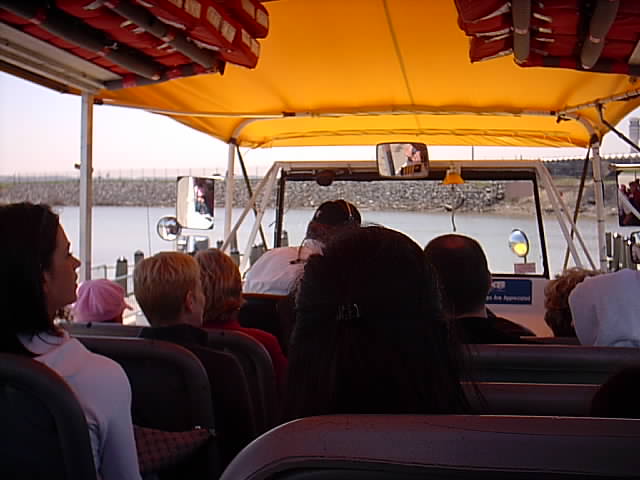 The web feet are getting wet.
---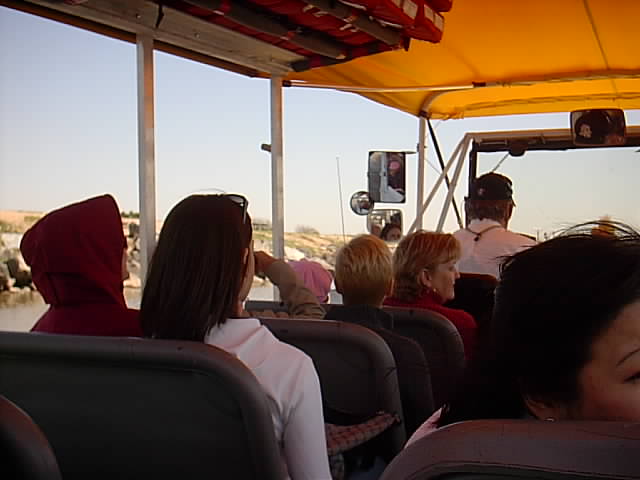 This DUCK is now swimming.
---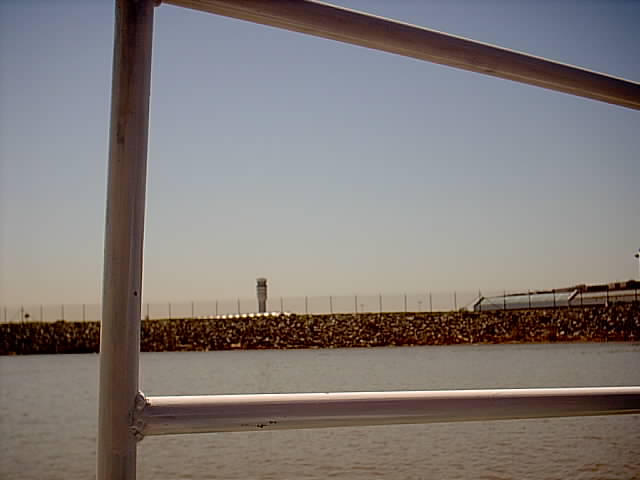 North end of Reagan National Airport. You can see the Control Tower.
---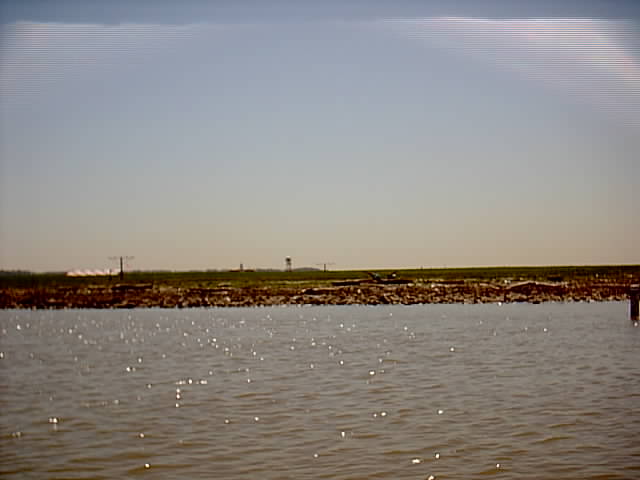 It's hard to see, but there are cannons on the northern airport property banks that intermittently blast off. The purpose is suppose to scare the birds away from the airport, but they perch on it and are not phased at all by the blasts.
---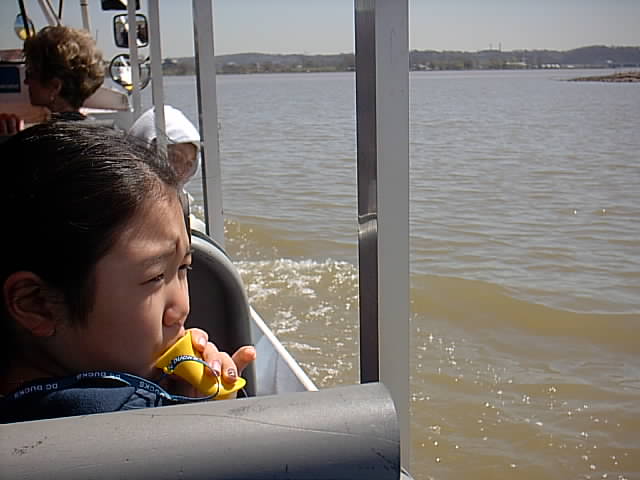 Little Asians girls ahead of me are really enjoying making noise with their Duck Quackers.
---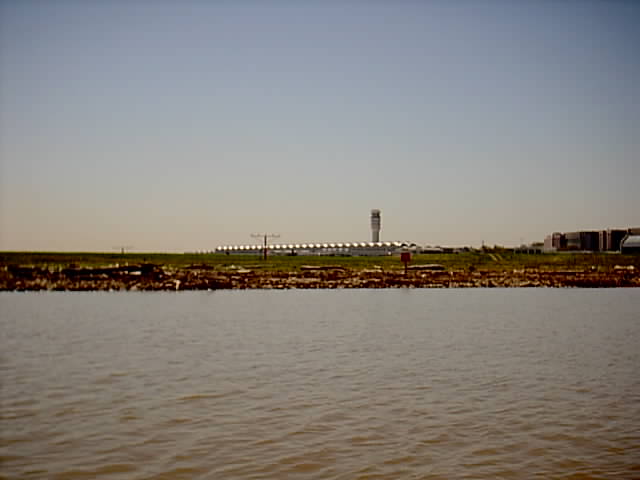 Good view of the Runway way 18 runway approach lighting system and the control tower.
---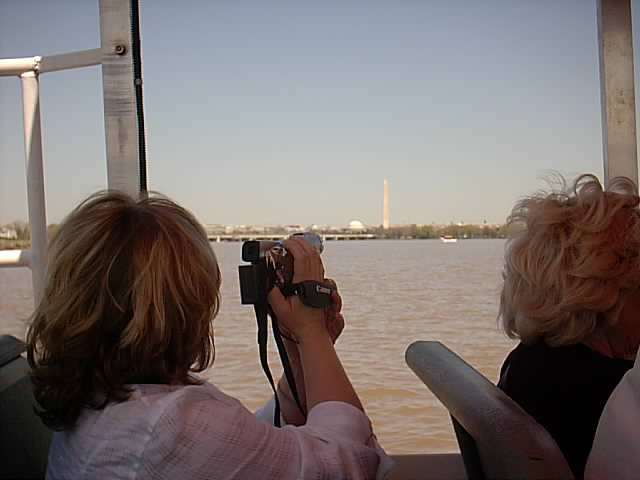 Tourist capturing some video of the Washington Monument from the Potomac River vantage point,
---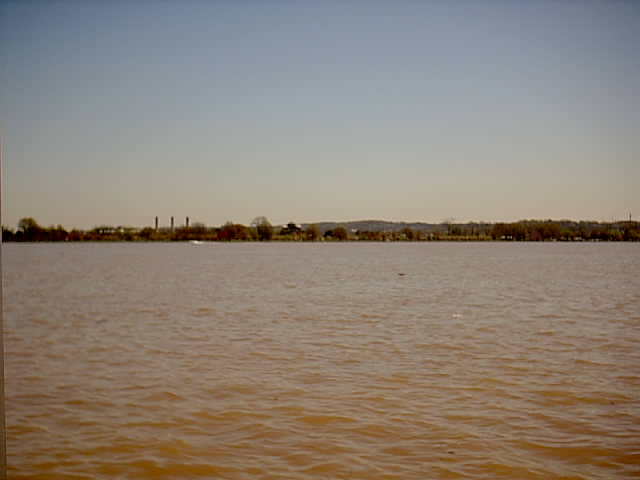 Naval Air Station is over in this easterly area, which is the place that bases Marine #1 and the other escorting helicopters.
---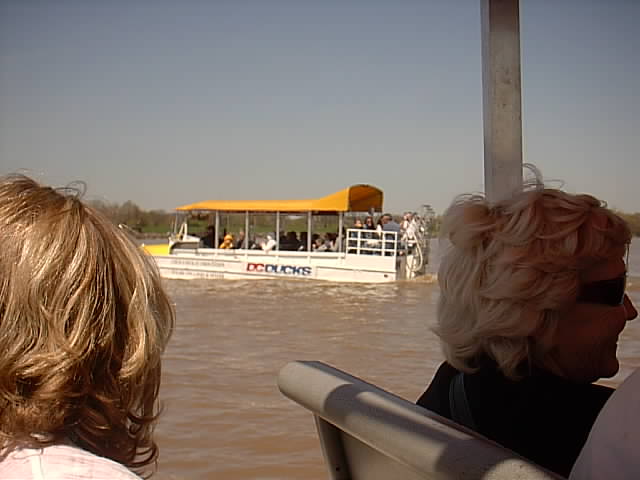 Quacking galore as another DUCK passes by.
---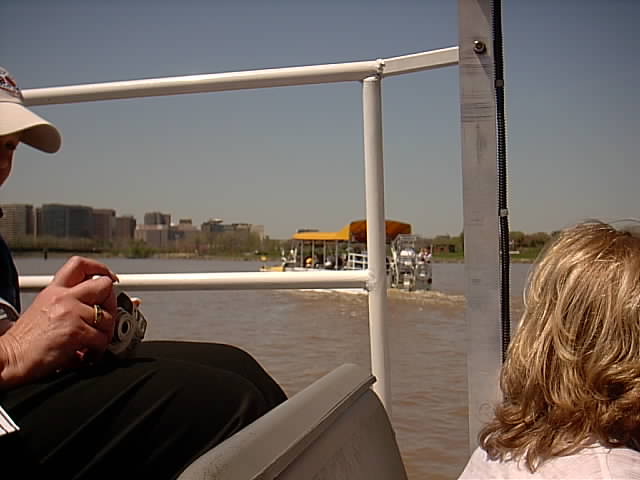 As you can see the Potomac is sort of a muddy brown river. In the 1800"s and 1900's it was really nasty before days of water treatment plants. In fact, the streets and lagoons were even worse.
---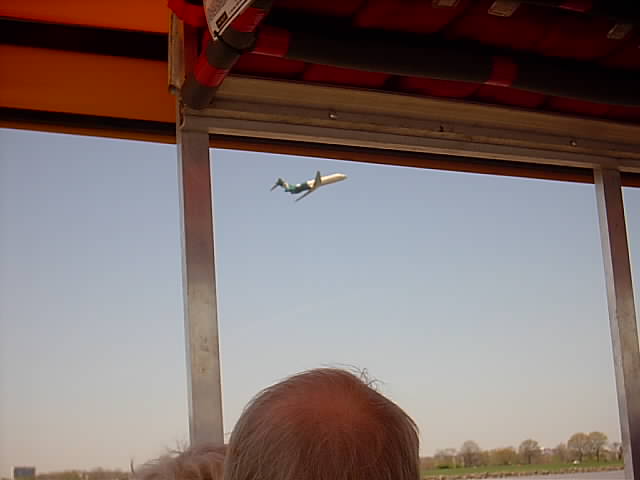 An airline on climb out right overhead. This is a good place to watch airplanes.
---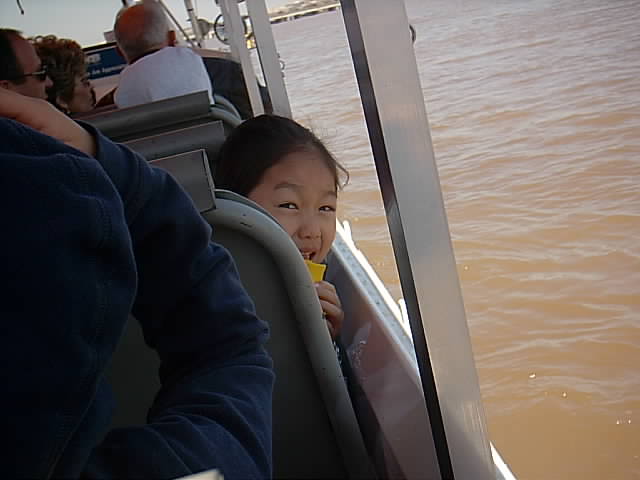 She seems to be enjoying herself, I think the quacker more than the ride.
---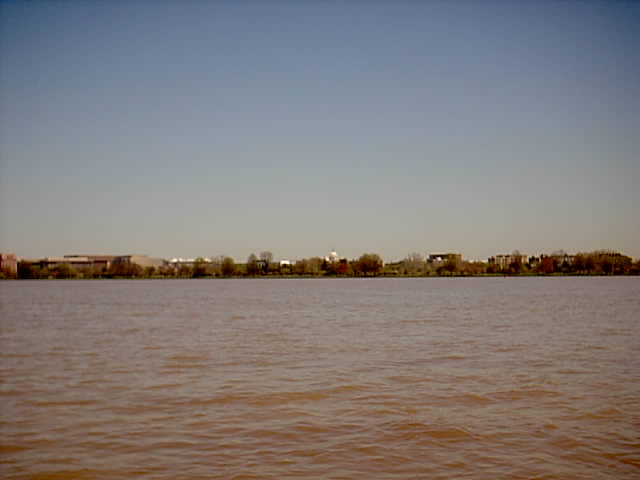 Looking easterly again towards the Naval Air Station area.
---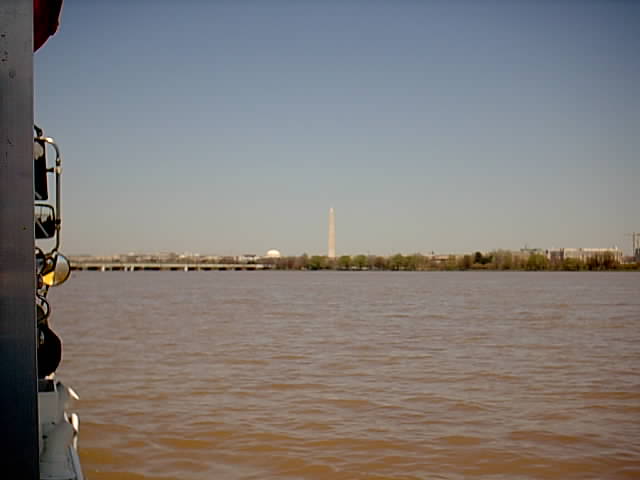 The 14th Street Bridge to left of the Washington Monument. Air Florida Flight 90 crashed on the 14th Street Bridge on Wednesday, January 13, 1982 at 4:01 EST. It was a Boeing 737-223. 4 on the bridge were killed. Only 5 of 79 aboard survived.
---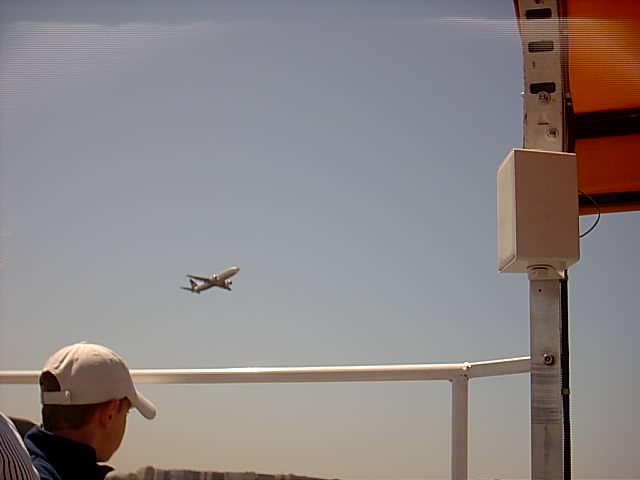 Another close-up of a departing aircraft on Runway 36.
---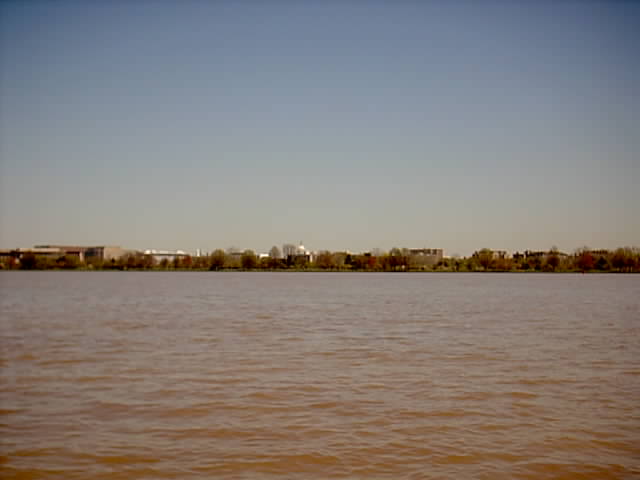 ---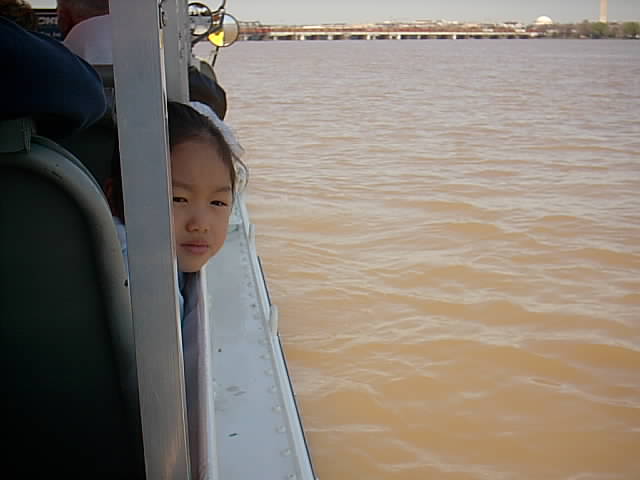 Another view of the 14 Street Bridge
---
Back To Washington DC 12 Washington DC Itinerary Menu Next To Washington DC 14