---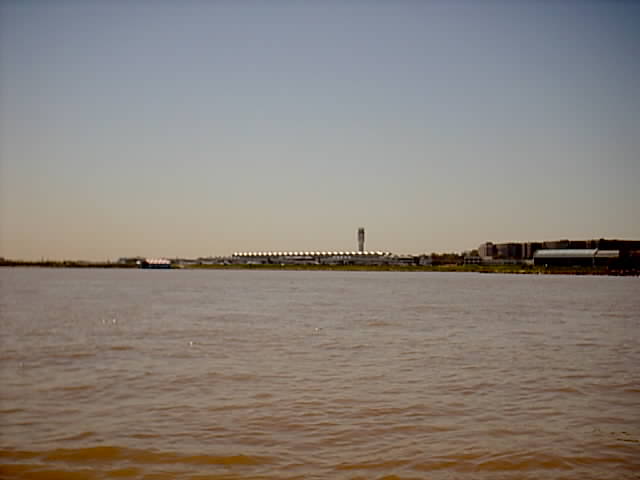 Further away view, a bigger picture looking at the north end of Reagan National Airport
---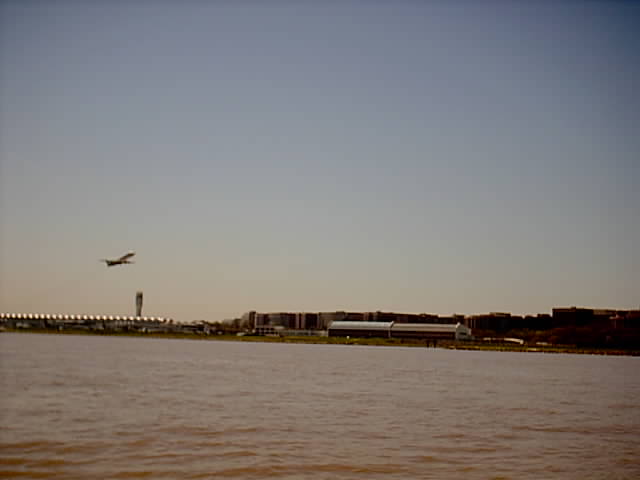 A plane just off Runway 36, I'm kind of enjoying the free air show.
---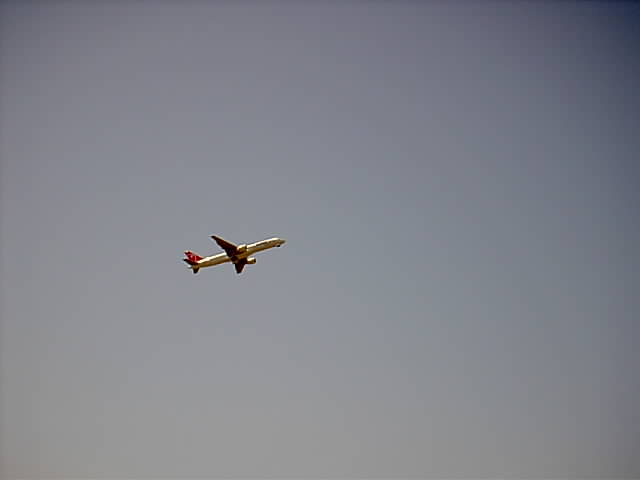 This is as about close a person can get to one of these. I don't feel any wake turbulence.
---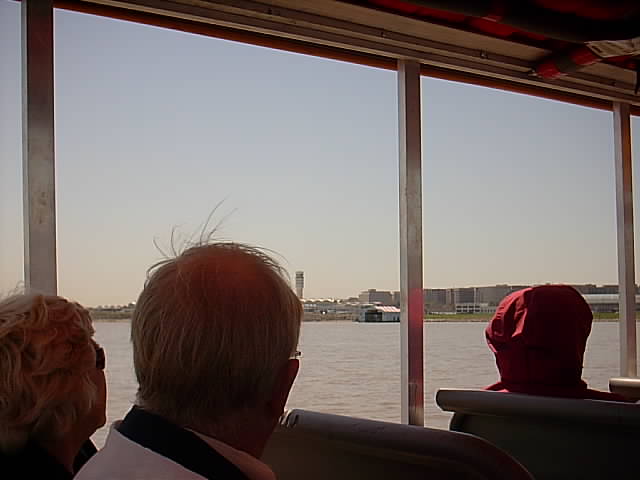 They now have a boat house for the rescue boats, since the Air Florida crash.
---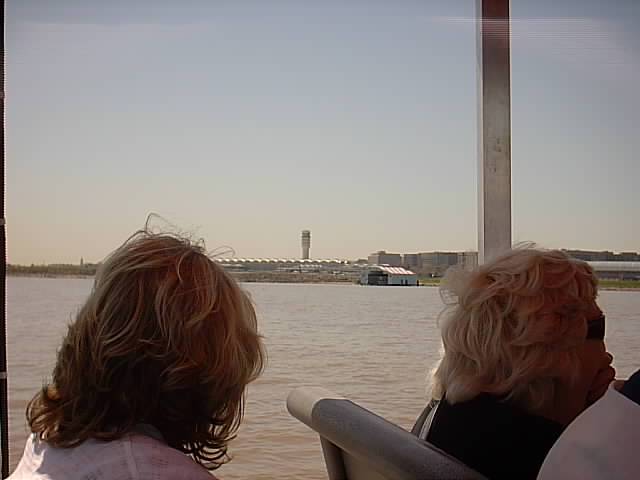 Closer view of the boat house, which could enable a quicker rescue response effort if needed.
---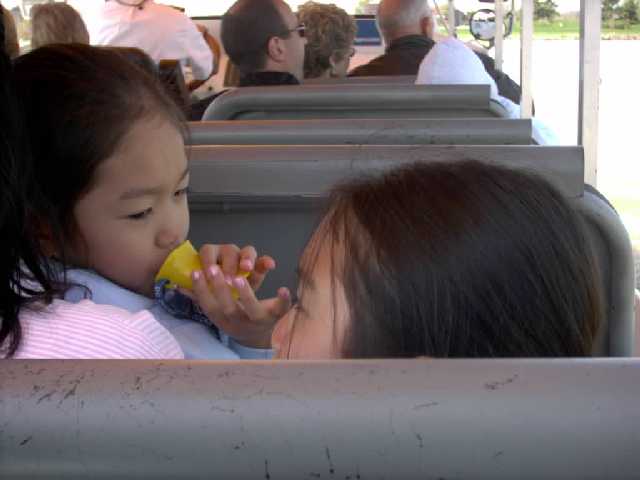 Still quacking away.
---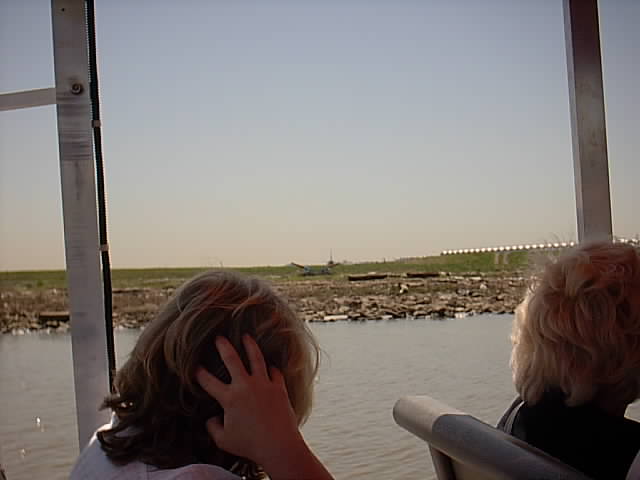 The lady cupping her ears is evidence that the cannon blasts work on better on her than the birds.
---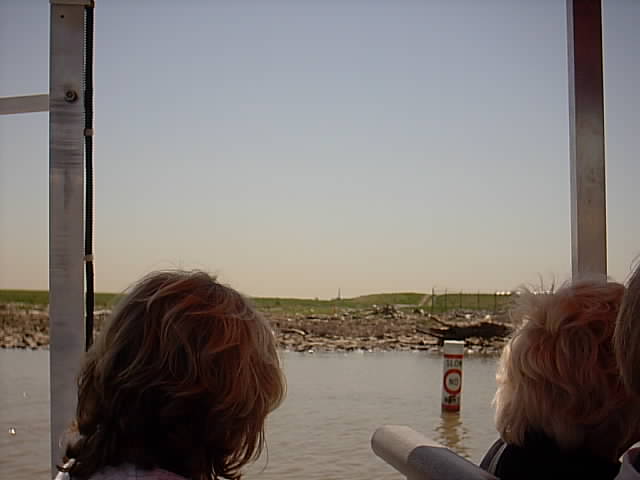 This camera doesn't have a zoom lens, if it did, you would see the birds perched on the cannon barrel. They don't flinch a bit.
---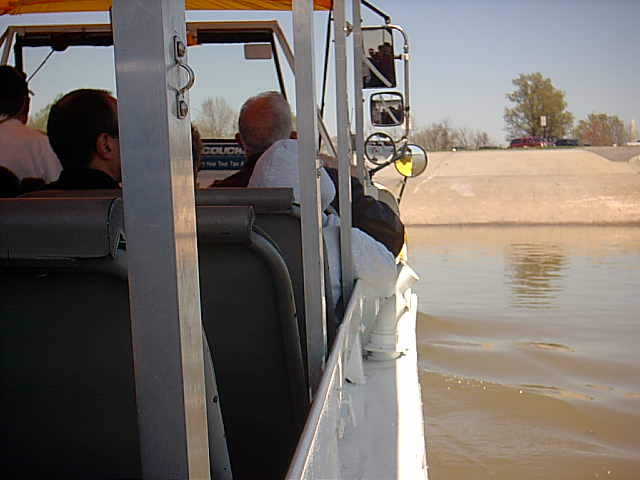 You can see the boat ramp that we are about to use.
---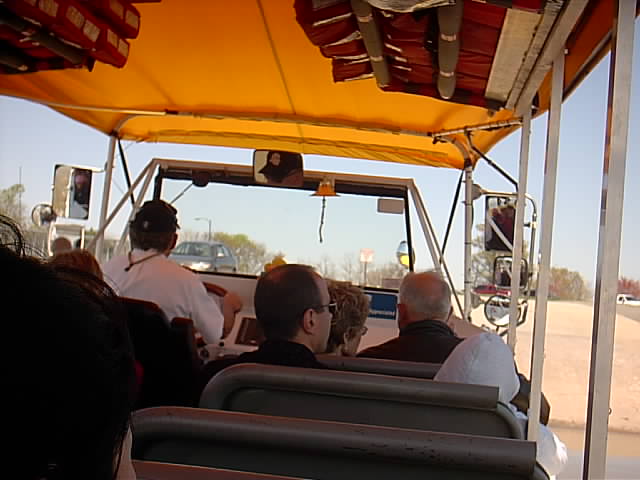 It is time to use the wheels and drive train instead of the propeller.
---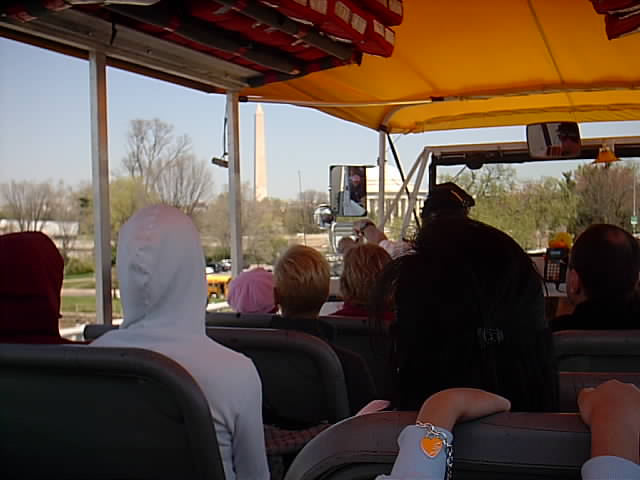 Ascending up the boat ramp, with the Washington Monument in view on the left.
---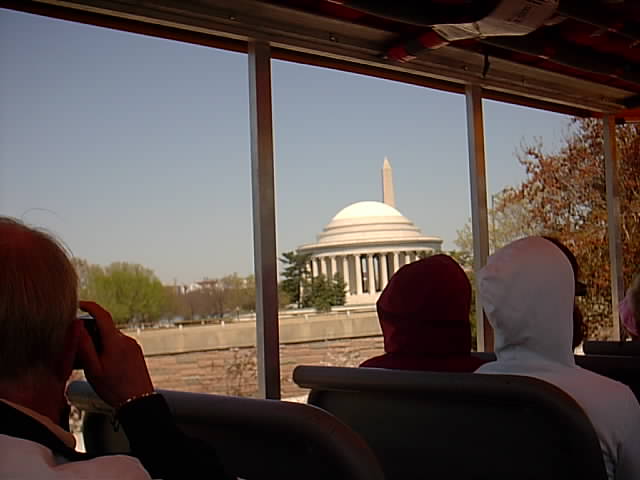 A good straight on view with the Jefferson Memorial in front of the Washington Monument.
---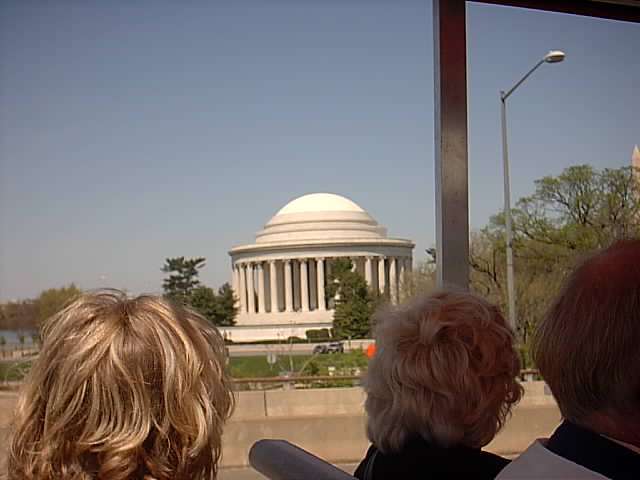 A closer view of the Jefferson Memorial. I'll get there on my last day in Washington, DC.
---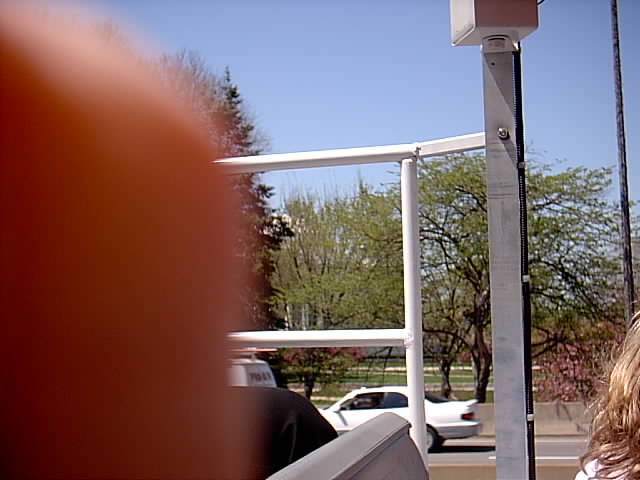 Going by the cherry trees in the Tidal Basin area.
---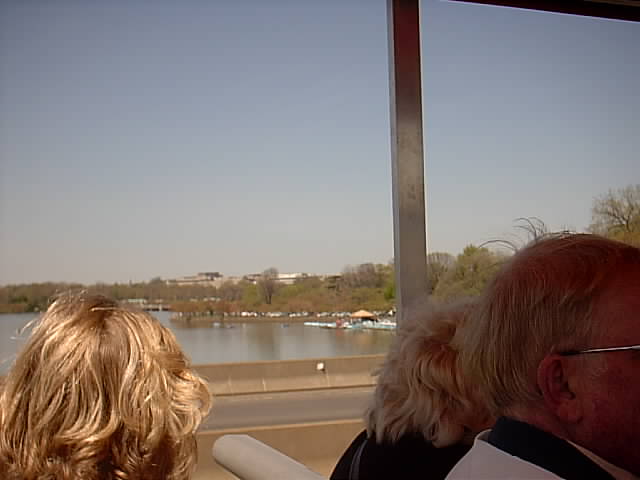 You can see the paddle boat rental place at the Tidal Basin.
---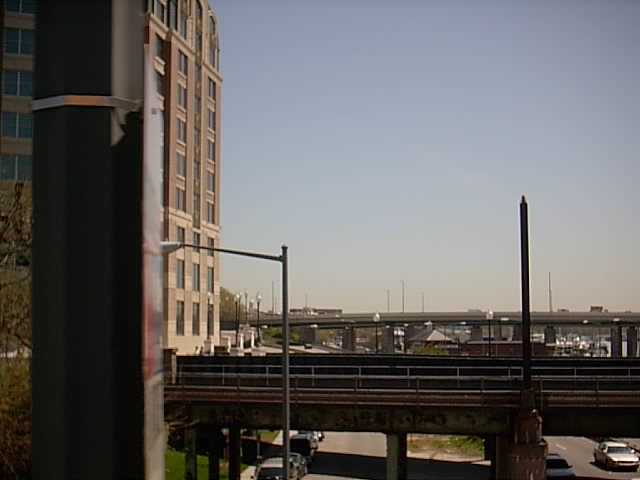 ---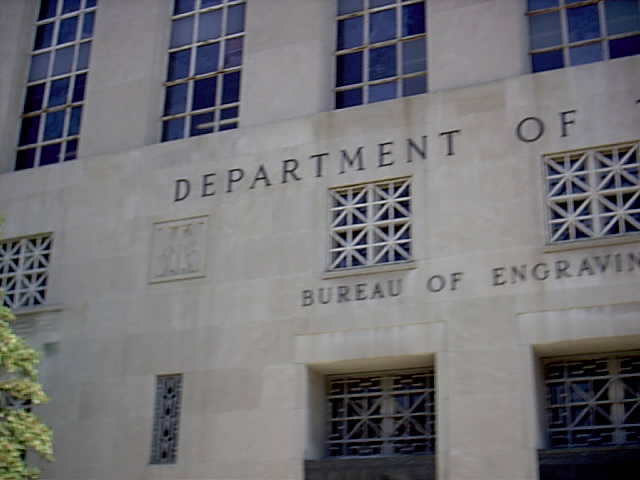 The Bureau of Engraving and Printing. This is where money is made. Long waiting lines to this place.
---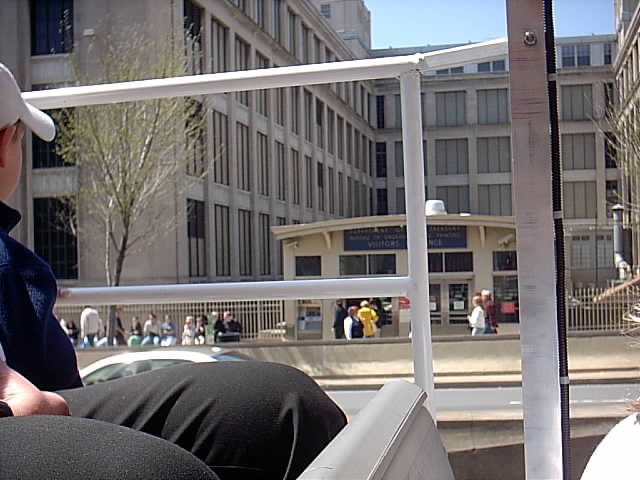 You can see some of the tour waiting line in this picture.
---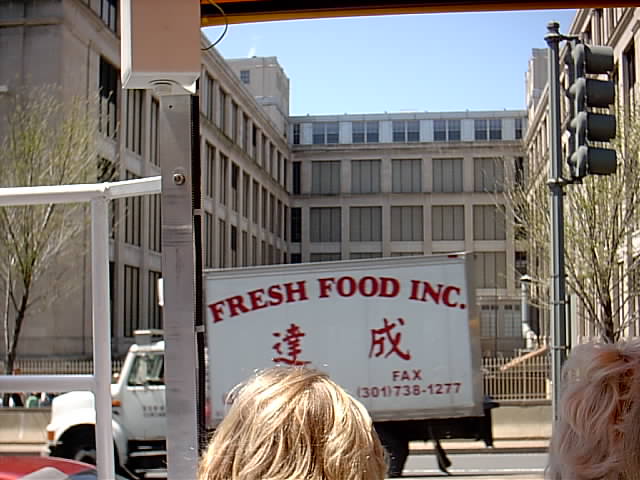 ---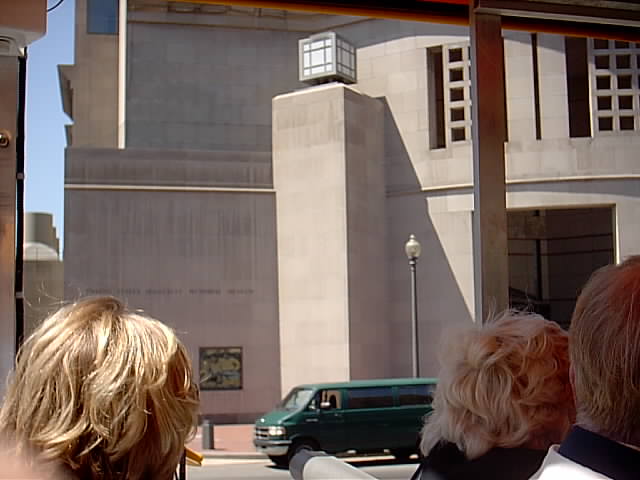 I believe is the Holocaust Museum next to the money printing place.
---
Back To Washington DC 13 Washington DC Itinerary Menu Next To Washington DC 15