Arriving Boston Logan Airport
Saturday June 18, 2005
6:00 AM - Madison (MSN) Northwest Airlines Flight 1450 (Seat 12F) To Detroit (DTW) 8:17 AM
10:33 AM - Detroit (DTW) Northwest Airlines Flight 372 (Seat 25F) To Boston (BOS) 12:21 PM
---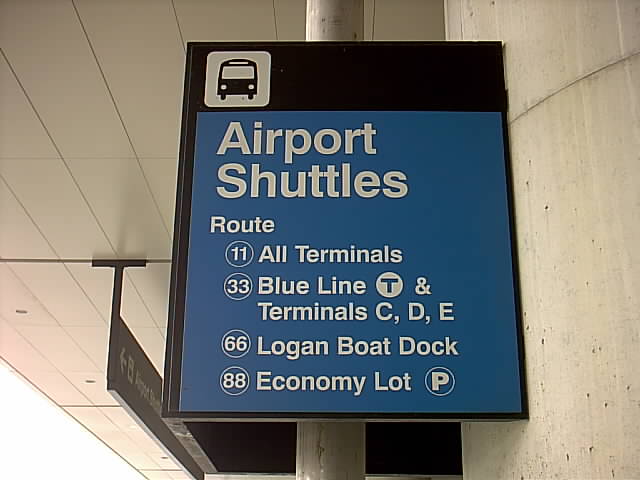 I walked outside of Terminal "C" and waited for the free Airport Shuttle bus to take me to the Airport "T" Subway Station
---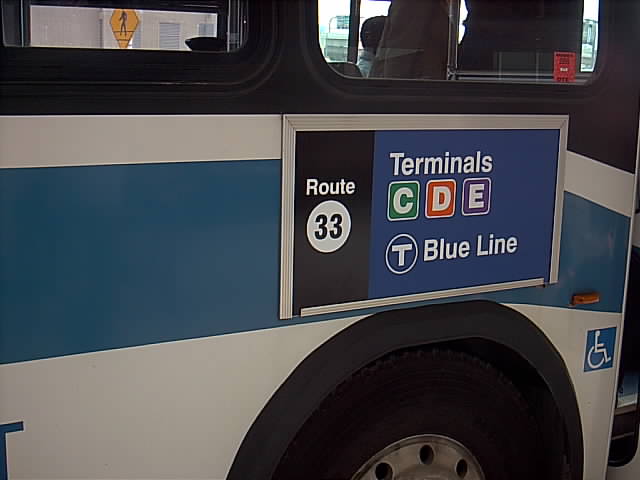 Shuttle Bus 33 arrives to transport me to the Airport Subway Station, a short distance away, so I can catch the Blue Line
---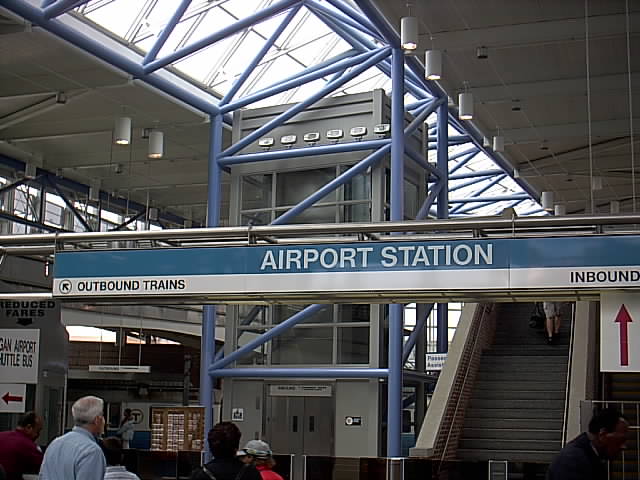 I purchased a 3 day Visitor Fare Pass from the Kiosk machine for $18. The Pass is good for the Subway and the Bus System.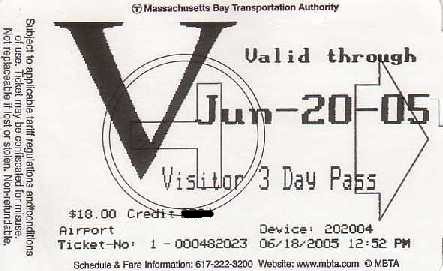 ---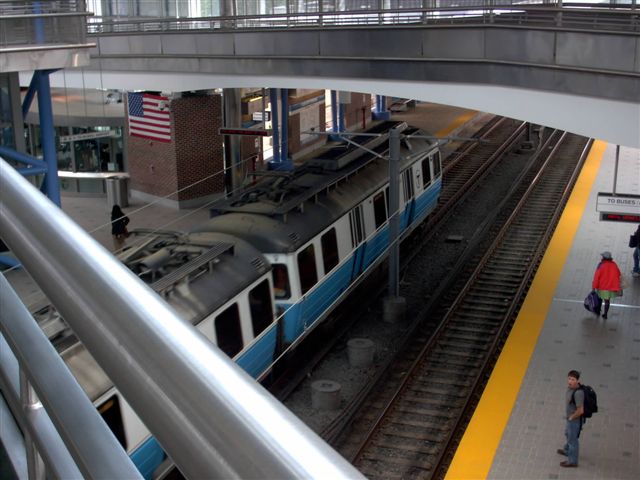 Looking below at the outbound subway line, I need to take the inbound line, which is located at the platform above here
---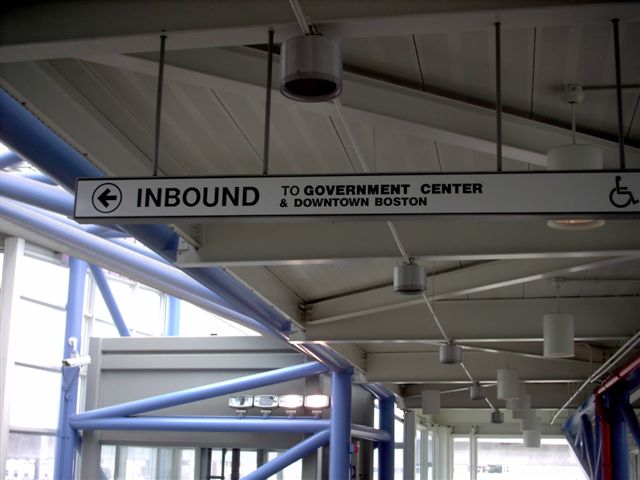 Climbed the stairs to catch the inbound Blue Line
---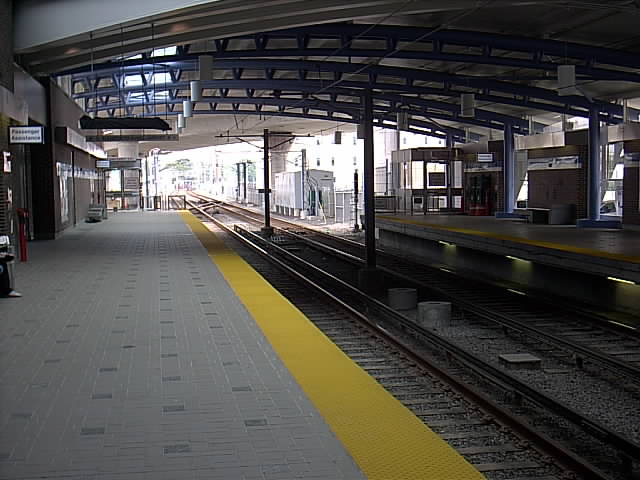 Looking down the tracks for my ride
---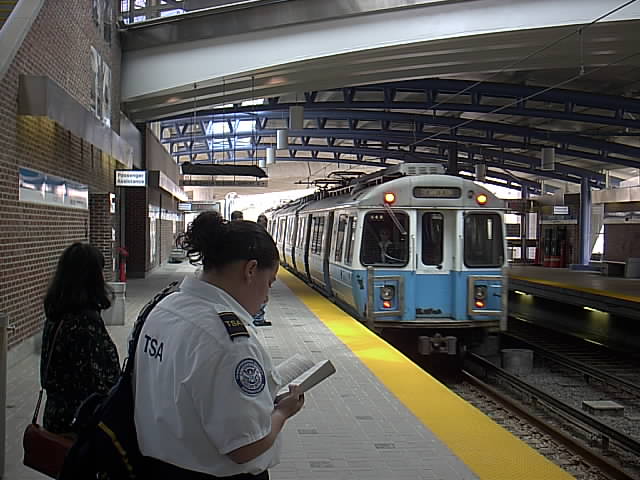 My ride is arriving. I need to take take it to end of the line, going through the underground tunnel, under the Boston Inner Harbor, passing by the Maverick, Aquarium and State stops, then disembarking at the Scollay Square / Government Center stop.
---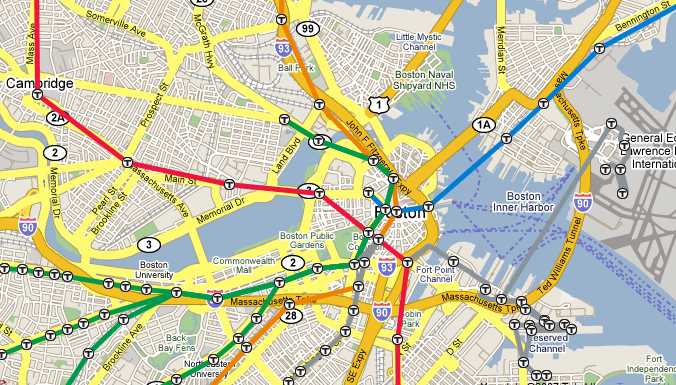 Boston Subway Line Overlay Map
---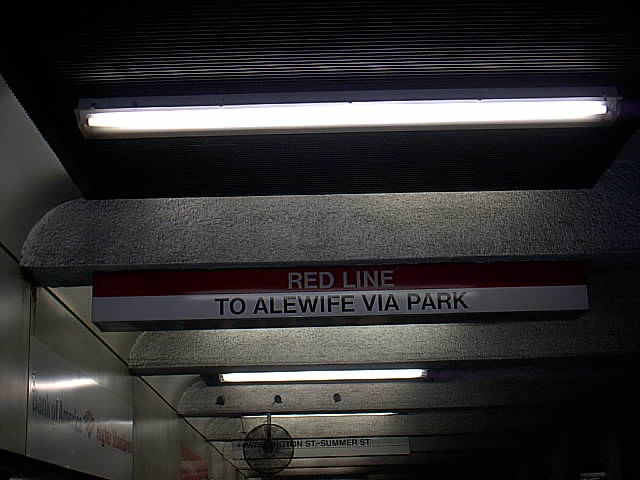 At the Government Center stop, I walked underground to the Park Station Red Line and took it to the "Harvard Square Station" . Subway signage is pretty much standard every where, indicating the "To" which is the last station stop on the line. Harvard is just 3 stops short of the end of the Red Line. The Red Line route goes above ground before Charles/MGH (Massachusetts General Hospital) stop. Then it crosses the Charles River on the Longfellow Bridge to the Kendall/MIT stop, then goes back underground.
---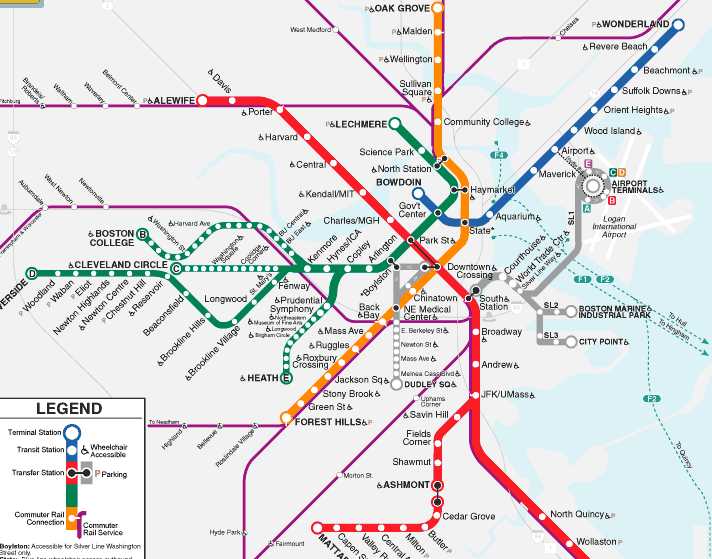 Boston Subway Detailed Station Map
---
Back To Boston 1 Back To Boston Itinerary Menu Next To Boston 2