Getting off the Redline Subway at Harvard Square
---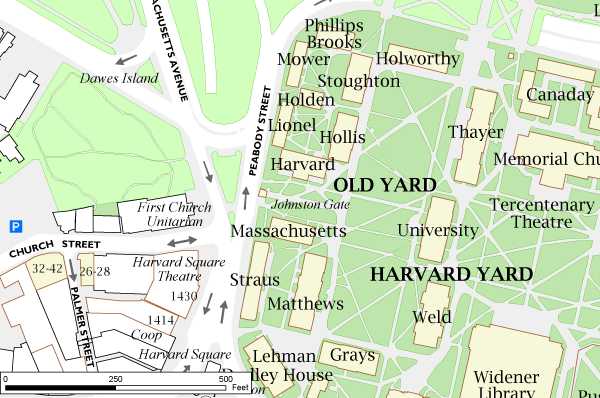 After getting off the subway car, I didn't know if I should walk right or left. I walked right, or north and climbed up the stairwell to exit on Peabody Street. I discovered that I was looking at the entrance of Harvard Yard.
---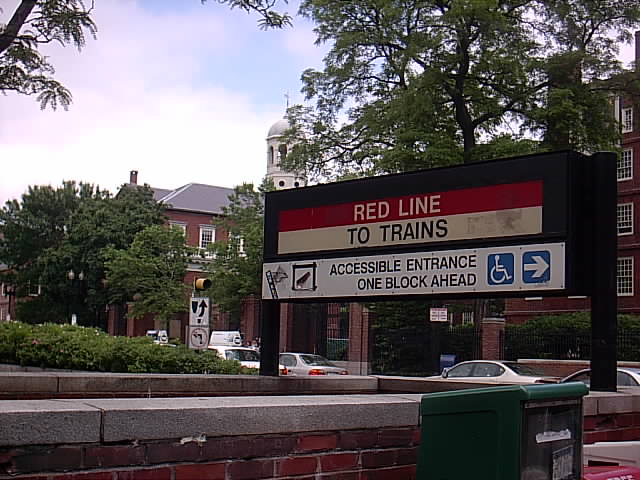 Exiting north of the main Harvard Square "T" Station worked out fine for me, since I saw the "Johnston Gate" entrance to Harvard Yard. It was too early for me to check-in to the hotel. To kill some time, I decided to join the numerous other tourists in checking out the sites of Harvard Yard, even though I had not really planned on doing that.
---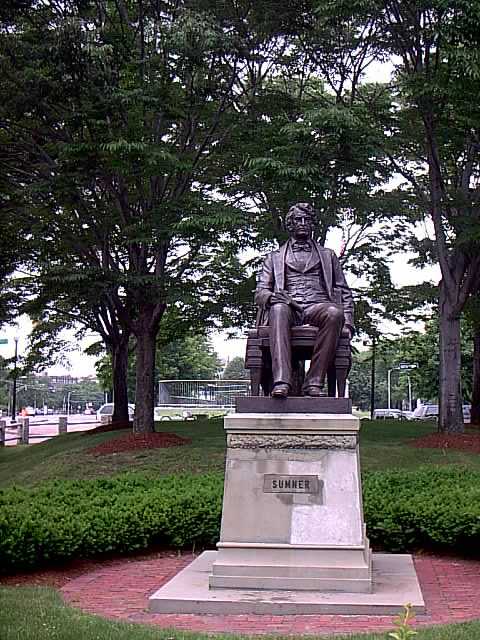 Charles Sumner
Massachusetts Senator March 4, 1851 to March 11, 1874
He was a "Radical Republican" that worked closely with Abraham Lincoln to abolish slavery
---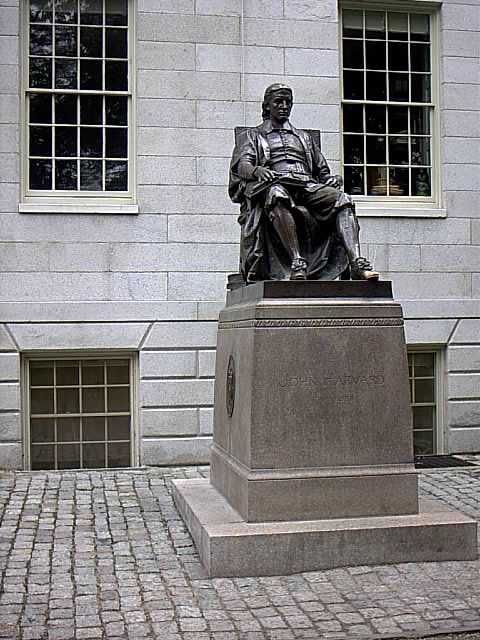 John Harvard, Founder 1638
"Statue of 3 Lies"
Lie #1 - Not a likeness of John Harvard. It is from someone else, believed to be a Harvard student or professor
Lie #2 - John Harvard was not founder of Harvard. He was a clergyman that made contributions to the institution
Lie #3 - Harvard was founded in 1636 not 1638
---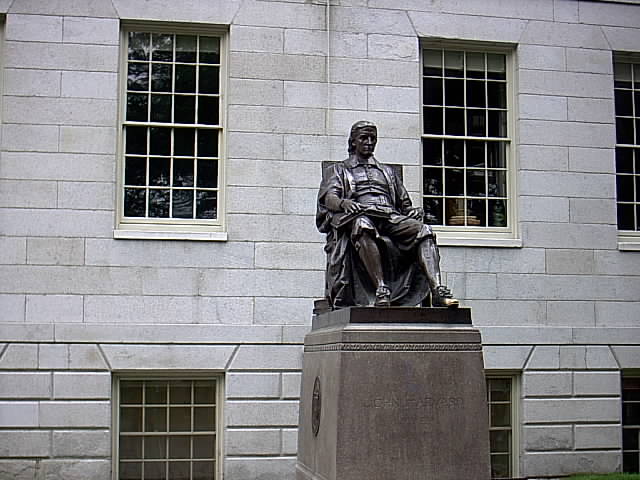 The statue of John Harvard was dedicated October 15, 1884. It is Harvard's biggest tourist attraction. It sat here in front of University Hall since 1923. It is the 2nd location for it. Originally it was located adjacent to Memorial Hall in Harvard Yard. Tourist who wish to acquire good luck, rub the left shoe of the statue. Note how shiny it has become from this tradition over the years. Many thousands of people have posed for pictures with this statue. After researching the Harvard Police Logs, it revealed that this statue has fallen prey to many pranks from the university students over the years.
This statue was designed by the "Eminent American Sculptor Daniel Chester French". He designed many other famous sculptures during his long life time, including Abraham Lincoln at his Washington DC Lincoln Memorial and the "Wisconsin" Statue on top of the State Capitol building just to name a few.
---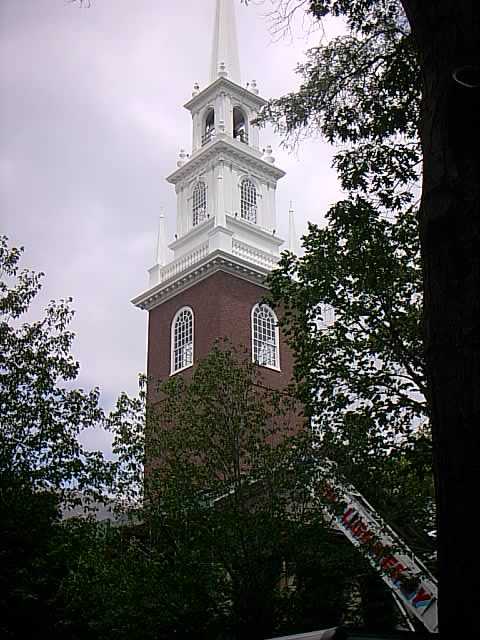 The Memorial Church of Harvard
---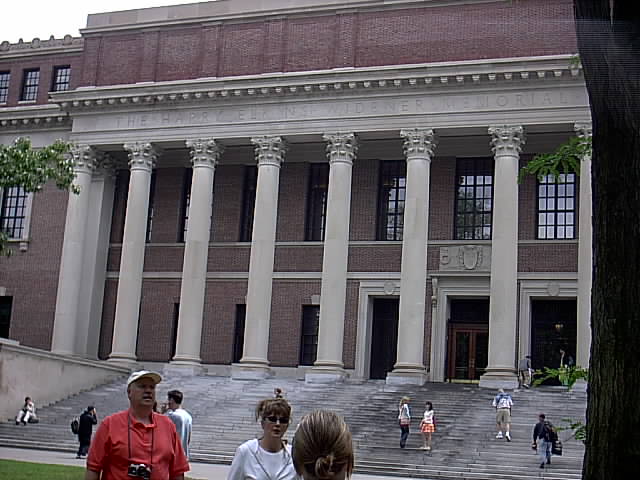 Harry Elkins Widener Memorial Library a/k/a "Widener Library"
---
After I finished looking around the Harvard Yard, (while pulling my luggage). I decided to get my bearings and attempted to start walking toward the hotel, which was just under a mile away. However the sidewalks of Harvard Square were very crowded with people. I then saw the empty taxi cabs lined up around the Harvard Theatre, I decided to catch a cab ride instead. The cab was stuck in the busy traffic for quite awhile, but I eventually got to the hotel for a $8 cab fare.
---
Back to Boston 1 Back to Boston Itinerary Menu Next - Boston 3