At Rowe's Wharf a tour boating docking while I am waiting for my identical tour boat to undock.
---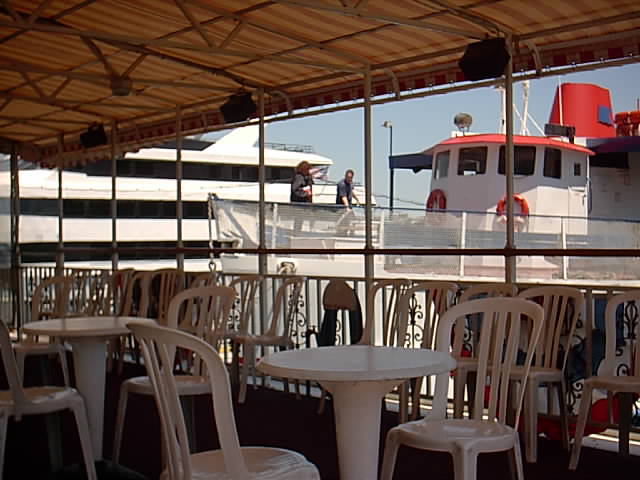 That tour boat is finally docked adjacent to mine. Notice the table and chair set-up of my tour boat deck.
---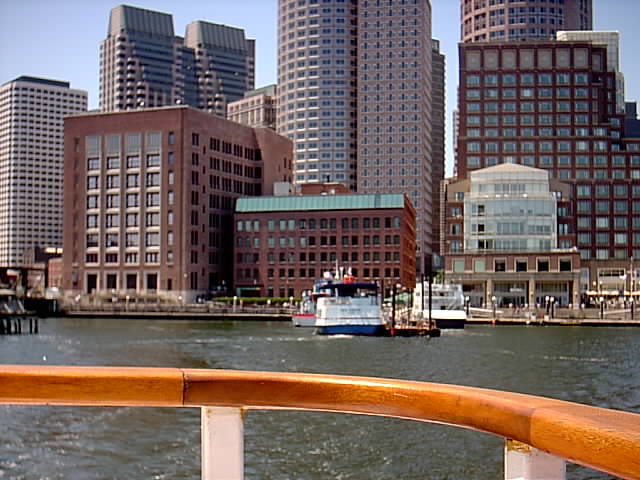 Just leaving the dock area, a view of dock area and skyline. You can see the other tour boat at the dock.
---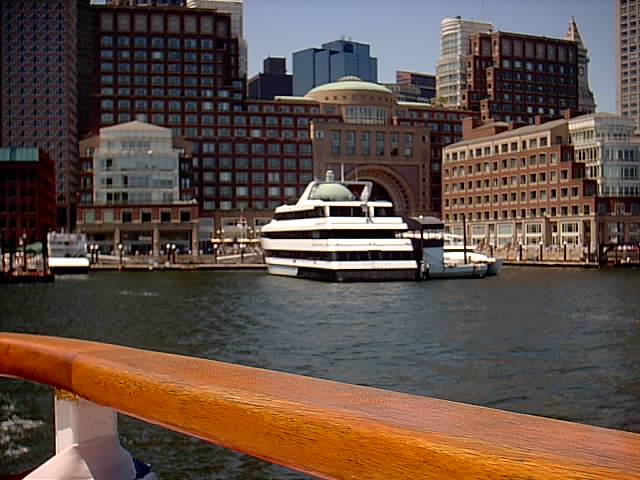 A view of the yacht "Odyssey" docked at Rowe's Wharf.
---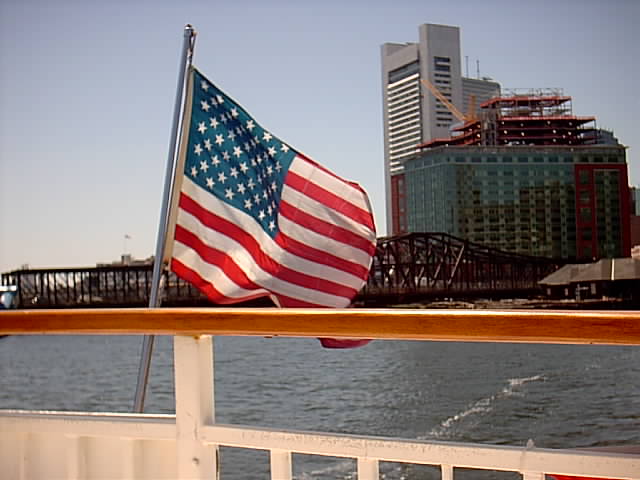 Approaching the construction site of the new "Institute of Contemporary Art" or "ICA"
---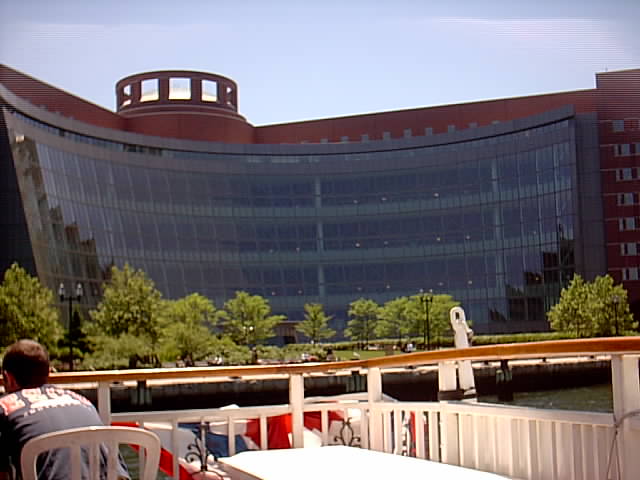 'Looking at the "Fan Pier" harbor walking tour area and the back side of "John Joseph Moakley United States Courthouse", named after the longtime Congressman and life-long resident of South Boston. This building was designed by Henry Cobb of Pei Cobb Freed & Partners. I has two courthouses, United States Court of Appeals for Massachusetts and United States District Court for the 1st circuit. There are 25 courtrooms in this building.
---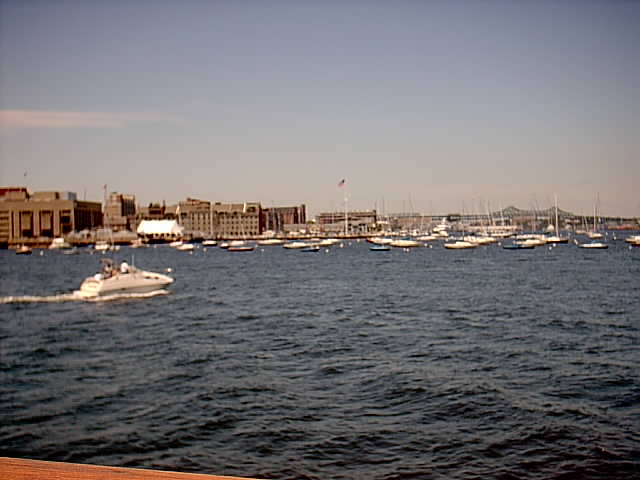 Picture showing some of the other boating activity in the harbor.
---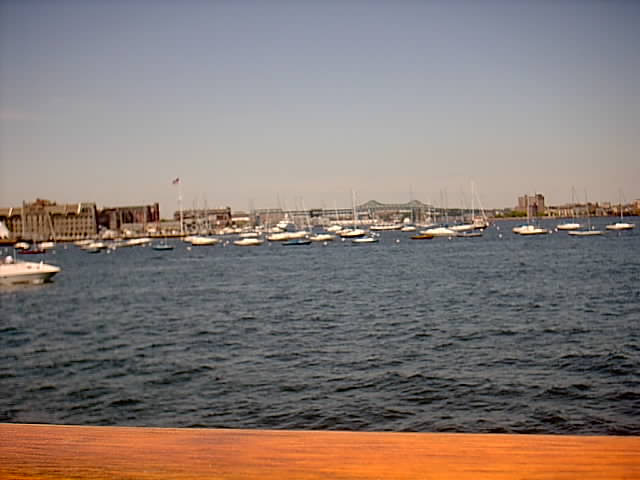 One more picture showing some of the other boating activity in the harbor.
---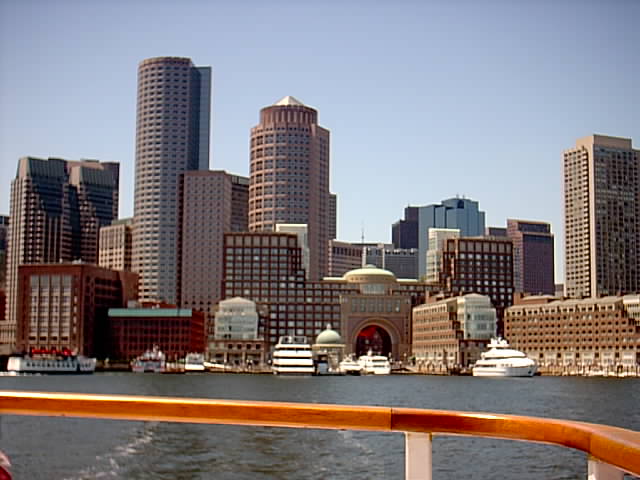 Another good view looking back at Rowe's Wharf from a little ways out in the harbor.
---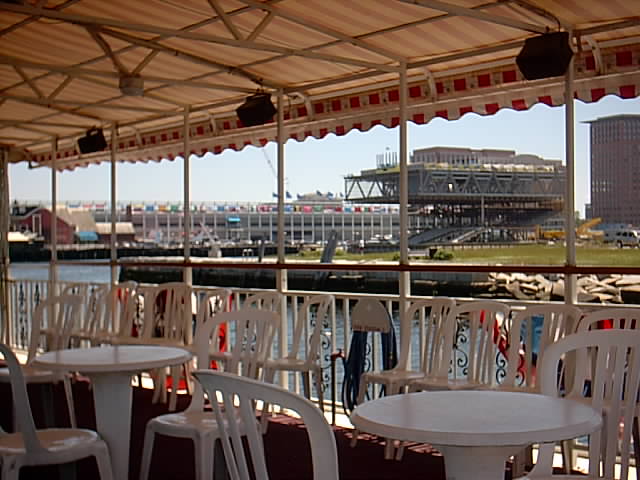 Approaching the Pier 4 Anthony's area, I forgot what that construction was going to be just before it.
---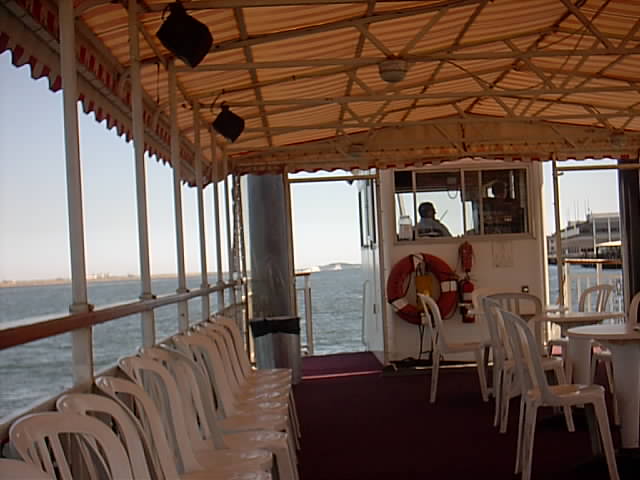 A view looking forward of the boat at the pilot's house. As you can see the tour company did not make any money on this 1 PM tour, since there were only 3 other paying tourist besides myself on the boat. Quite a contrast from noon tour which appeared to be sold out.
---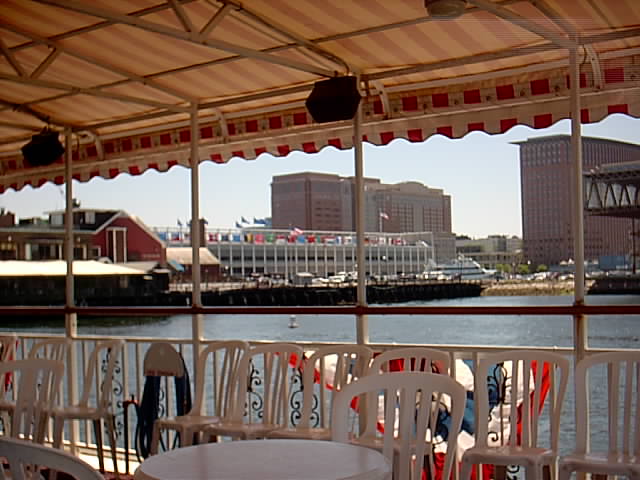 Pier 4, Anthony's Restaurant, which caters to the celebrity crowd. I believe John Kerry made his famous swift boat re-enactment by landing here for the DNC Convention.
---
Back To Boston 11 Back To Boston Itinerary Menu Next To Boston 13