Hotel to Harvard Square and back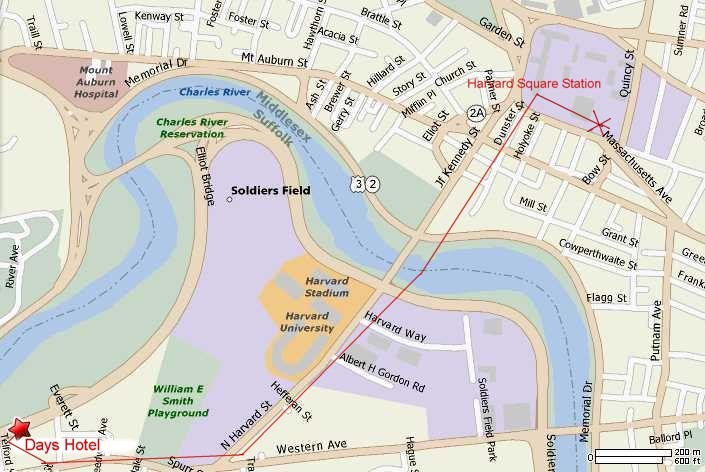 This is the route I had to take to catch the Redline Subway at Harvard Square Station. After checking into the hotel Saturday, I walked most of this route to get familiar with the neighborhood and the bus stops. After that, I called it a day and then walked back to hotel area, ate at McDonalds and stocked up with munchies and soda with a walk to Shaw's Supermarket. I then enjoyed the HBO and air conditioned comfort of the hotel room and called it a day.
---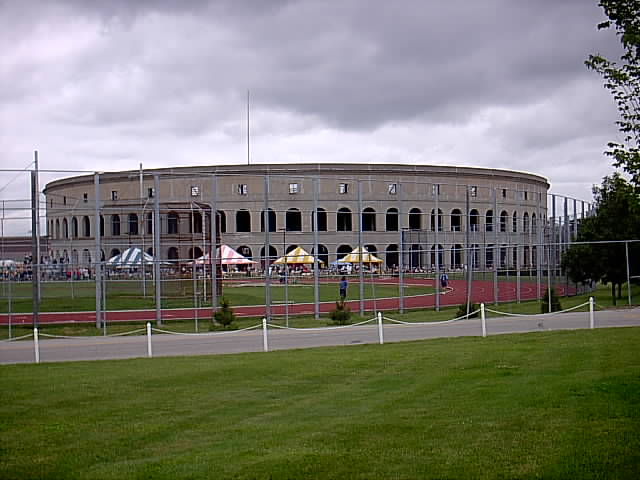 Sunday as I was walking to Harvard Square Station, I took this picture of the "Special Olympics" Event that was taking place next to Harvard Stadium.
---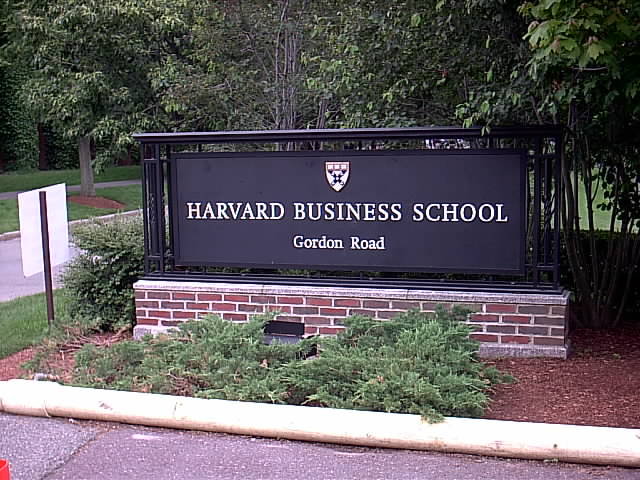 Harvard Business School is across the street from Harvard Stadium.
---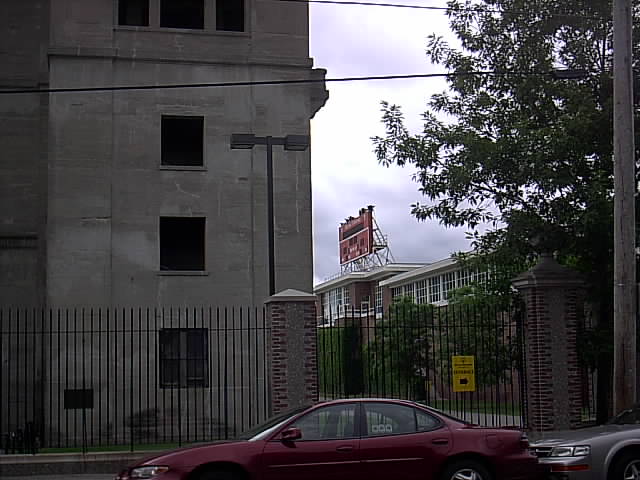 Picture of the Harvard Stadium Football field scoreboard. As you can see the scoreboard sits on top of the Murr Center which is next door. It was opened November 14, 1903 with a seating capacity of 30,898. Temporary steel stands, completing the oval, increased the capacity to 57,166. Home of The Crimsons.
---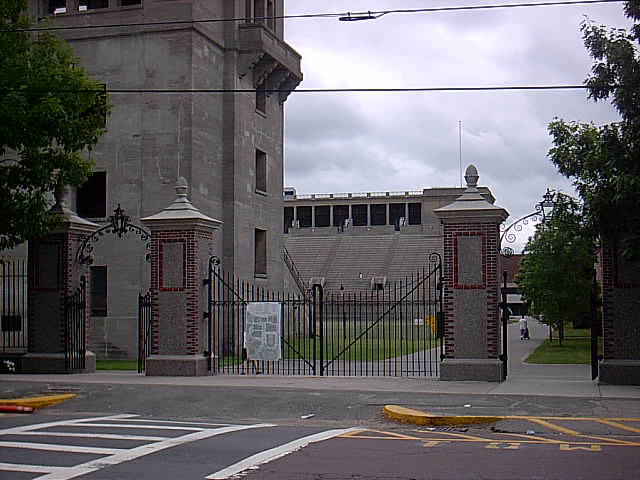 Another picture of the gate entrance of Harvard Stadium, 95 N Harvard St
Allston, MA, next to the Murr Center
---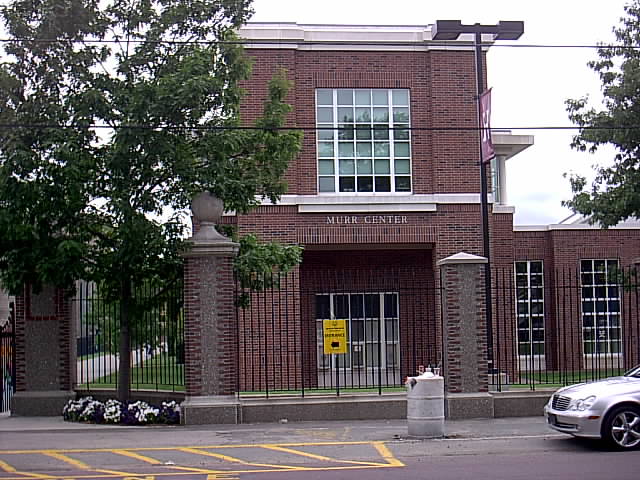 Murr Center, which opened in May of 1998 for the state-of-the-art facilities for the squash and tennis teams
---
Looking south down the Charles River from the Harvard Street Bridge. This was the last picture taken before I caught the Redline to Downtown Crossing/Summer Street stop. While I was waiting for for the Redline to arrive I was quite impressed with the quality of the Subway Station musicians. There was a blind guy with a banjo that played a real good rendition of the Beverly Hillbilly's Theme Song.
---
Back to Boston 2 Back to Boston Itinerary Menu Next - Boston 4