Sunday June 19, 2005
Off the Redline at Downtown Crossing Summer Street Stop
---
I got off the Redline at the Downtown Crossing stop. I exited up to the street. I was impressed with how narrow the streets were and how the buildings were so close to each other. "Filene's" is also impressive, which was established by William Filene in 1851 as Boston's first retail store and seems to be thriving yet today.
---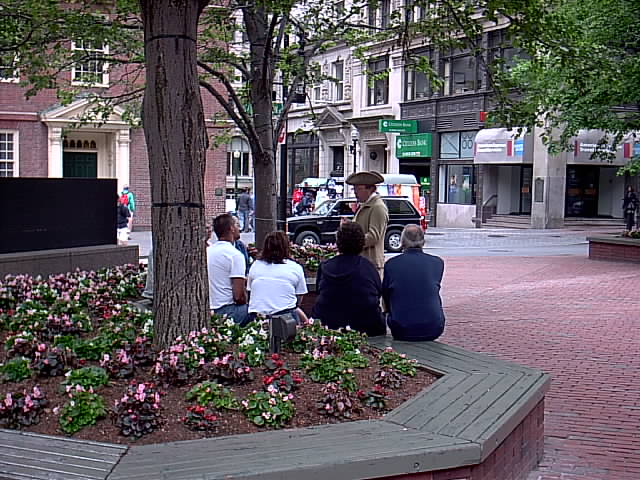 I came across these tourist listening to a Freedom Trail Tour Guide, so I eaves dropped a bit.
---
I followed the yellow brick road, NOT. The Freedom Trail is a red stripe painted on the sidewalk.
---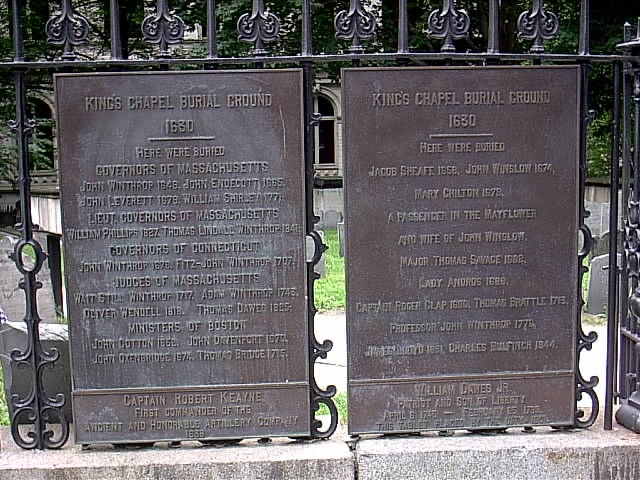 Kings Chapel Burial Grounds, where the remains of Mary Chilton, who came over on the Mayflower, John Winthrop, who led a group Puritans to Boston and was elected Governor of the Colony and his son. Reverend John Cotton one the founding fathers, William Dawes Jr., who rode with Paul Revere any many other notable historic figures are buried here.
---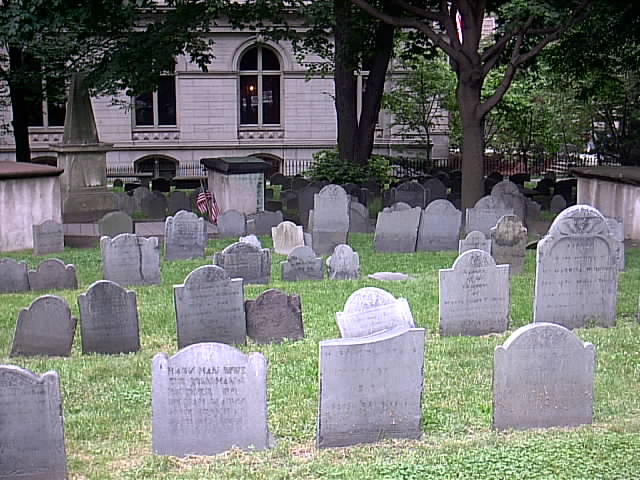 Head stones in all of these old burial grounds by tradition face east, to face a new day coming in.
---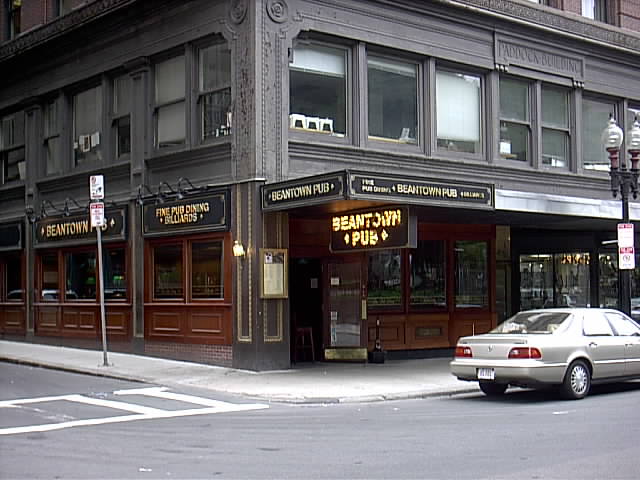 Walking on the Famous Boston Freedom Trail Route. I took this picture of the Beantown Pub at 100 Tremont Street, which is across the street from the Granary Burial Grounds. The only bar in the world where you can drink a Samuel Adams while looking at Samuel Adams Grave.
---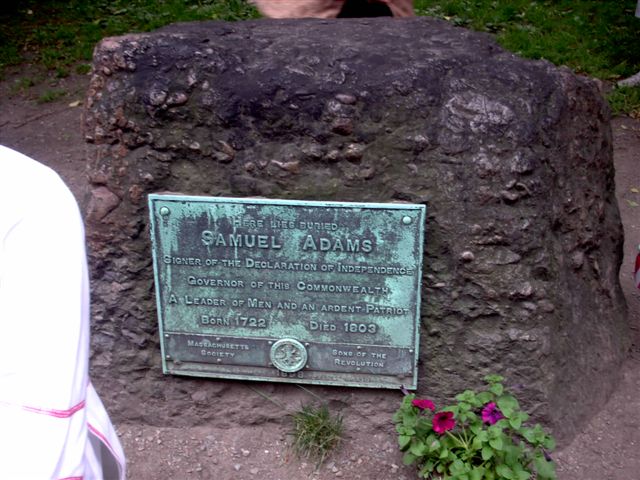 Here lies a Famous Outstanding Patriot and Lousy Brewer (an editorial comment)
---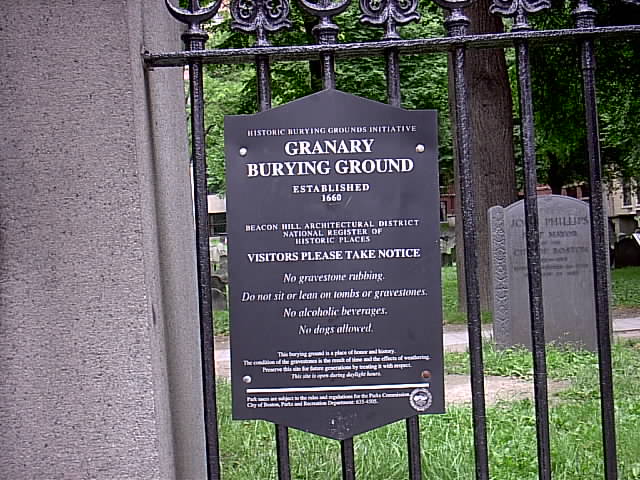 The "Gate Sign" of the Burying Ground
---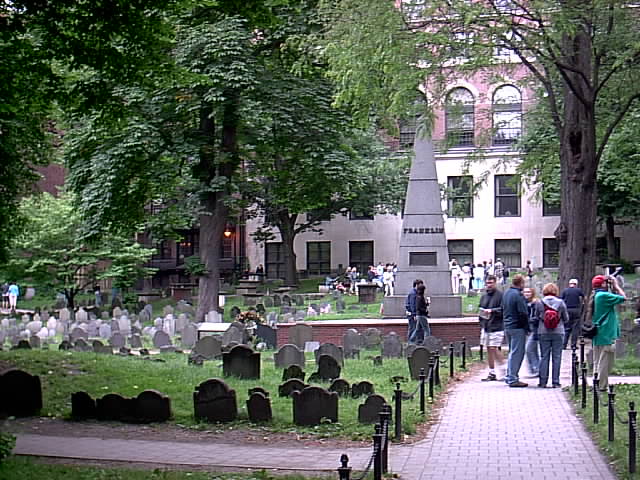 A view of the the tall pyramid shape tombstone of Ben Franklin's family. Of course Ben himself is buried in Philadelphia at the Christ Church, just north Market Street on Third Street. I took photos of his tombstone when I visited Philly.
---
Back to Boston 3 Back to Boston Itinerary Menu Next - Boston 5