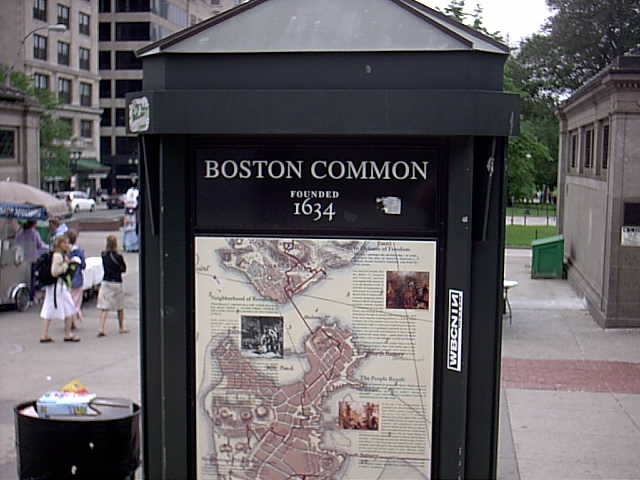 Boston Common Directory Map. Visitors Center (small building) Where the Freedom Trail Walk begins with painted stripes on the side walks to follow. Boston Common is the nationís oldest public park. It was purchased by the Commonwealth of Massachusetts in 1634 for livestock grazing ground, and is a five-sided 50-acre piece of land bounded by Tremont Street, Park Street, Beacon Street, Charles Street, and Boylston Street. Over the years it has been used for public meetings, hangings, military exercises, and recreation. In 1910 the Common underwent a major re-landscaping. It is said that on June 1, 1660 Mary Dyer, the "Quaker Religious Beliefs Martyr" was led to the hanging gallows here, refusing to repent and executed. However some historians dispute this can be proven.
---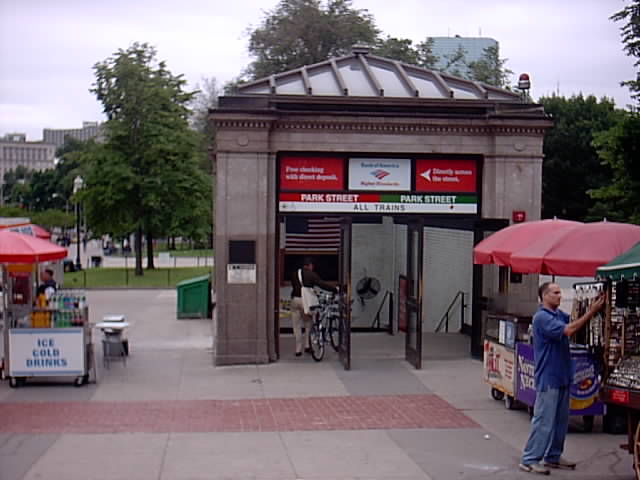 Boston Commons Subway Station Entrance
Adjacent there is a little building Visitor's Center where the Freedom tours begin
---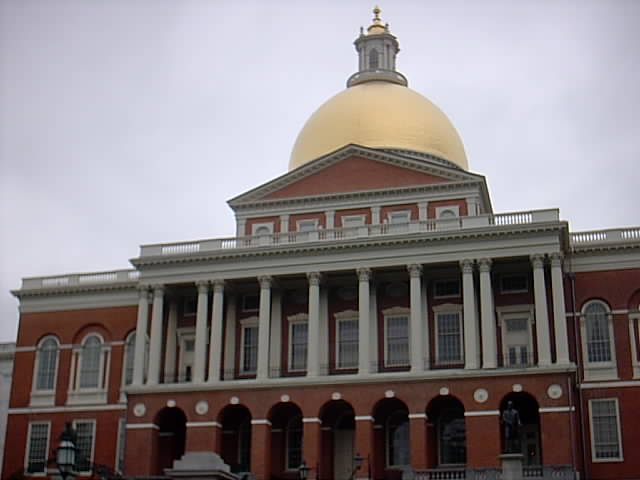 Massachusetts's State House with the gilded gold dome. Land donated by Paul Revere.designed by Charles Bulfinch Governor Samuel Adams and Paul Revere set the keystone for the State House on July 4, 1795
---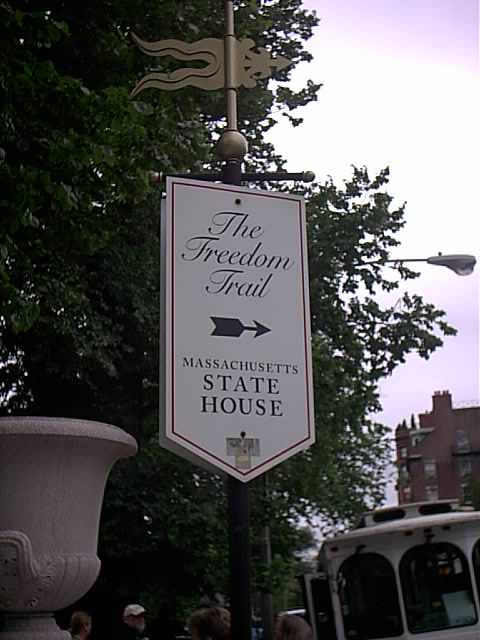 Corner of Boston Common where you cross Beacon Hill Street to the Capitol Building
---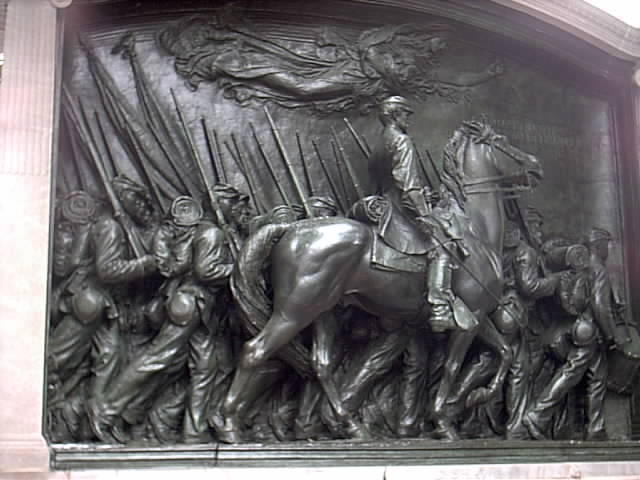 Robert Gould Shaw Memorial on same corner of Boston Common across from State Capitol
He led an all black regiment in the Civil War and got killed
---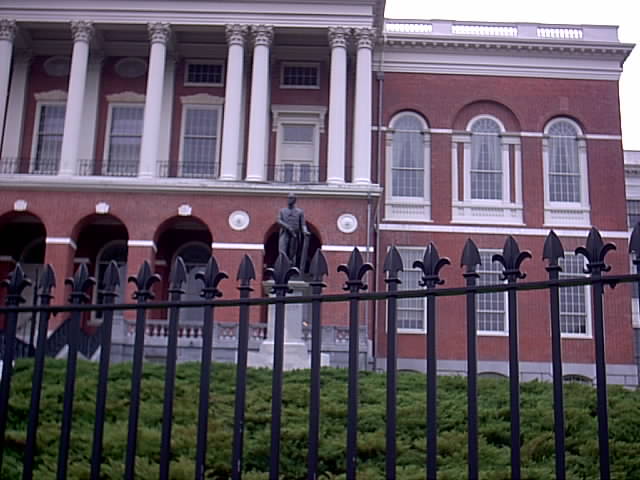 Looking through the gated fence at a statue in the Capitol yard
---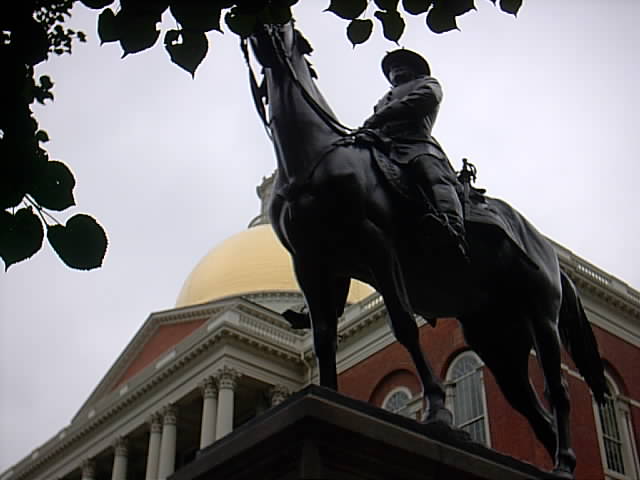 looking through the gated fence at a statue in the Capitol yard
---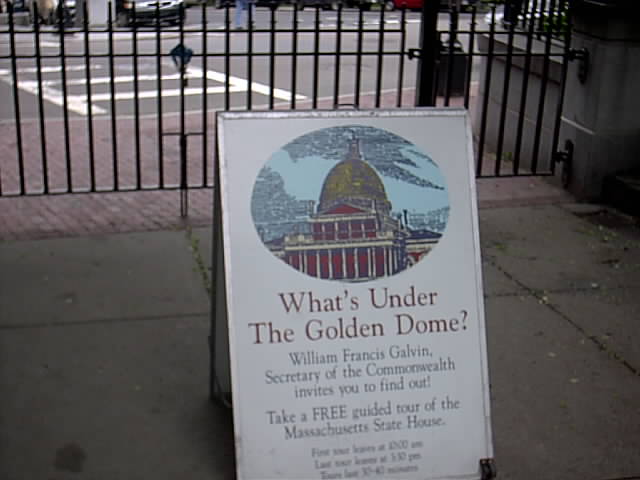 It was Sunday the door was locked when I tried to get it and tour
---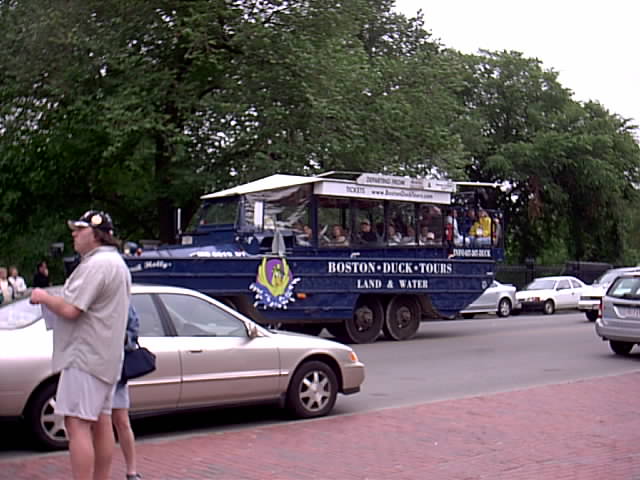 From in front of the Capitol looking at a DUCK and tree perimeter of Boston Common
---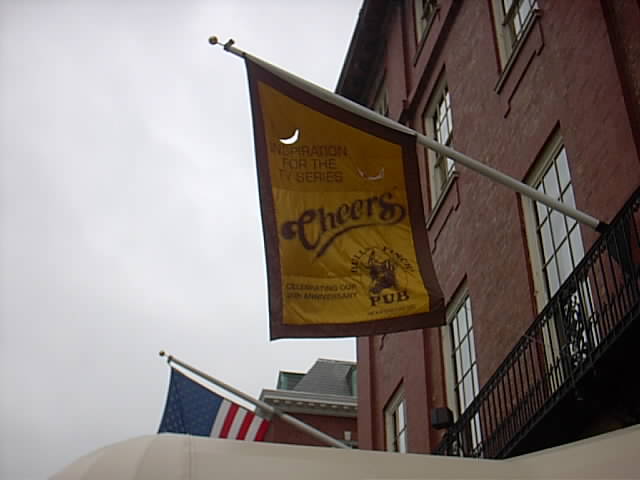 Cheers. where everyone knows your name
---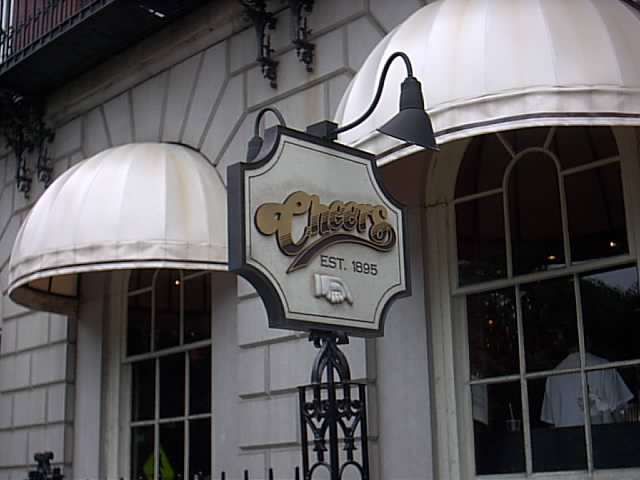 Cheers
---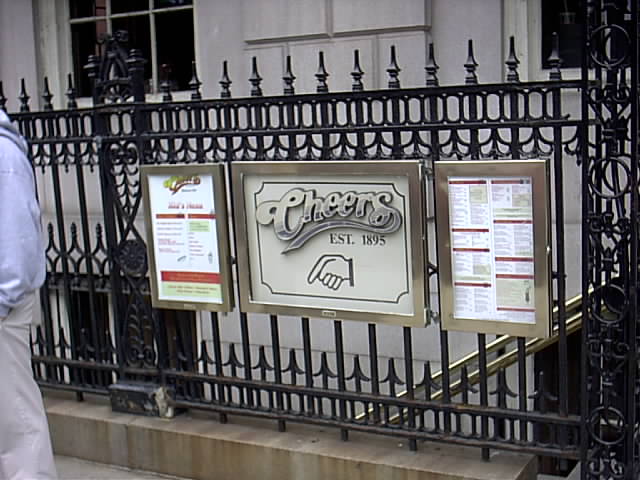 Cheers 84 Beacon Street

---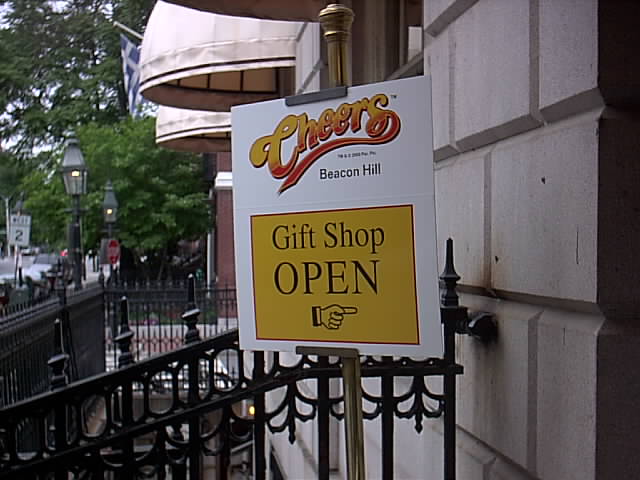 Cheers
---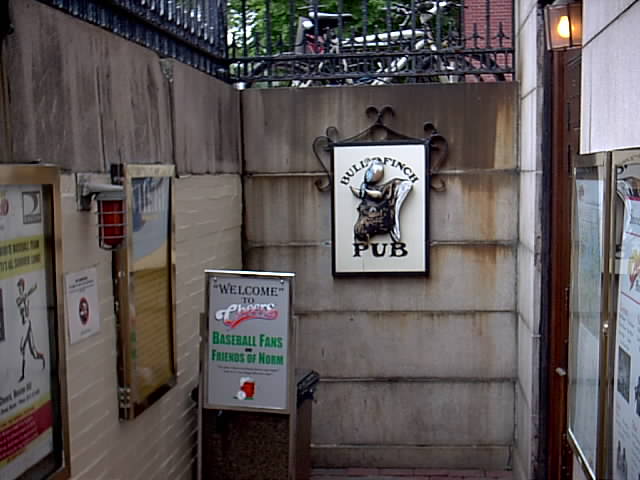 Cheers
---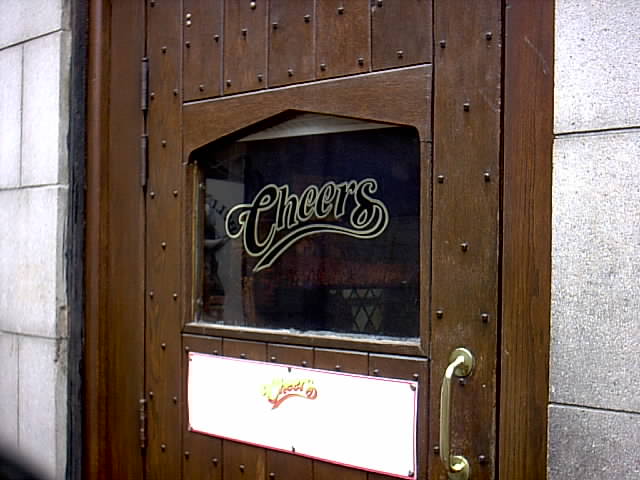 Cheers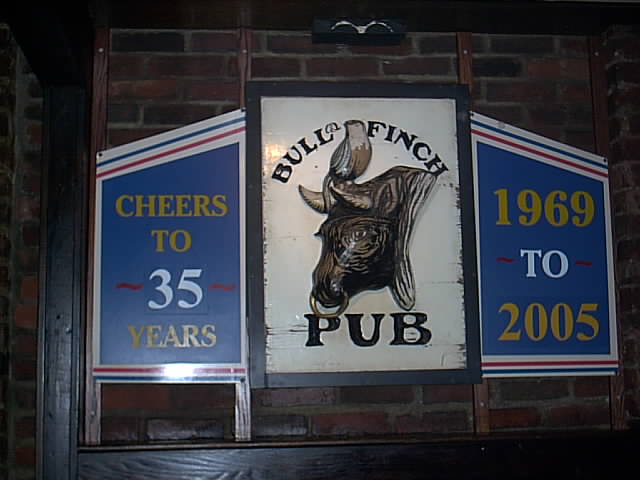 I had the Cheers Cheese burger, I was not hungry enough for the eNORMous burger
My table was across from this sign. I played photographer for the tourist posing in front of this while I waiting for my burger.
---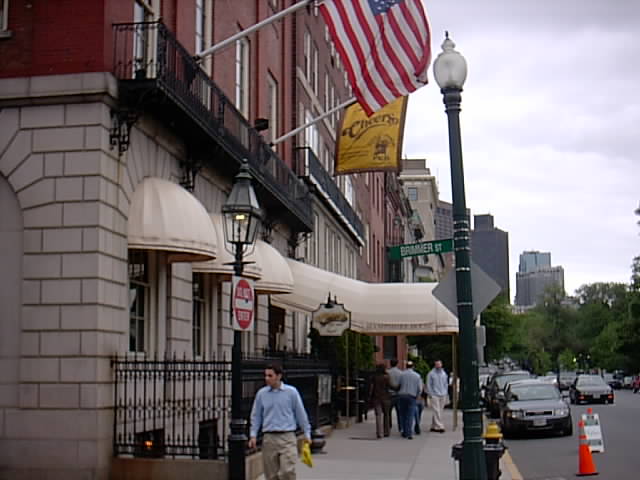 Leaving Cheers, not true. it's a myth, nobody knew my name while I was in there.
After lunch, I continued heading down Beacon St. towards the Prudential Building
---
Back To Boston 5 Back To Boston Itinerary Menu Next To Boston 7