---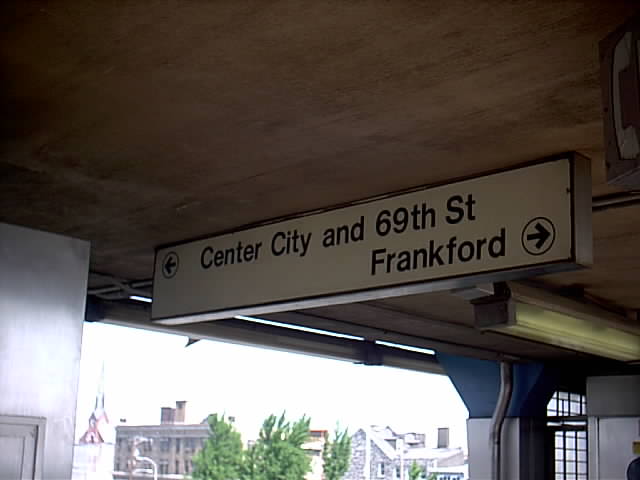 We are taking the "Blue Line" from Spring Garden to the 30th Street stop. They all indulged me with a longer train ride and an Amtrak station familiarization side trip.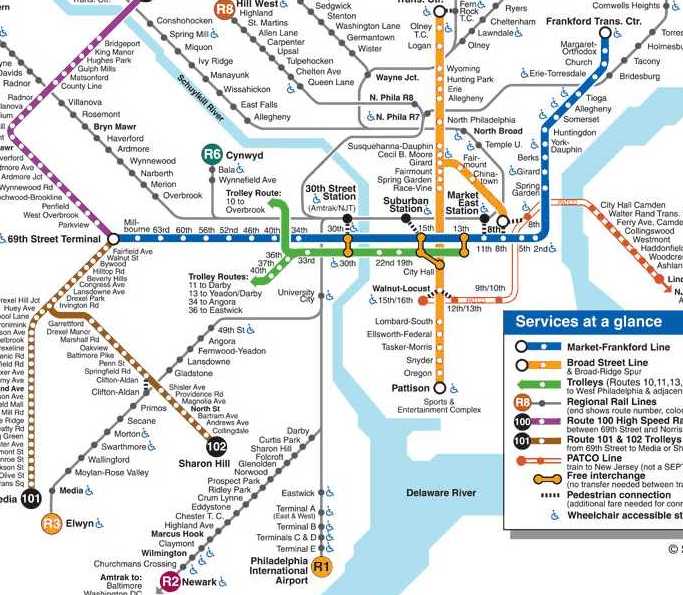 ---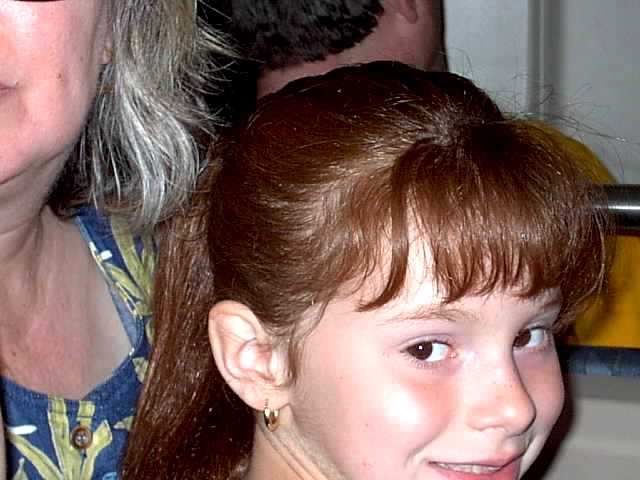 Brittany's first train ride. Have to make it a longer ride than just to downtown.
---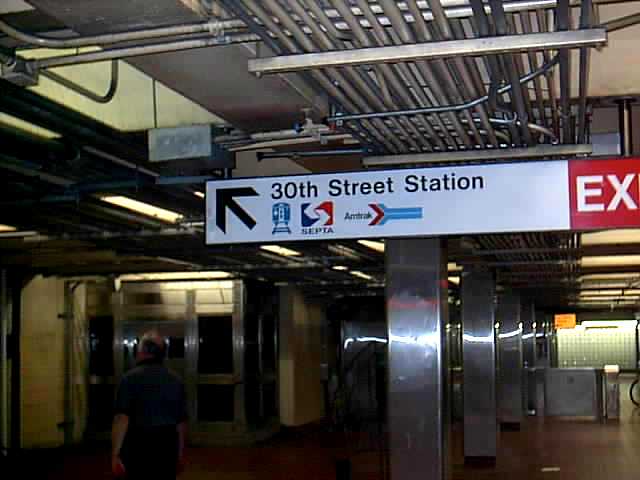 Off the subway at the 30th Street Station.
---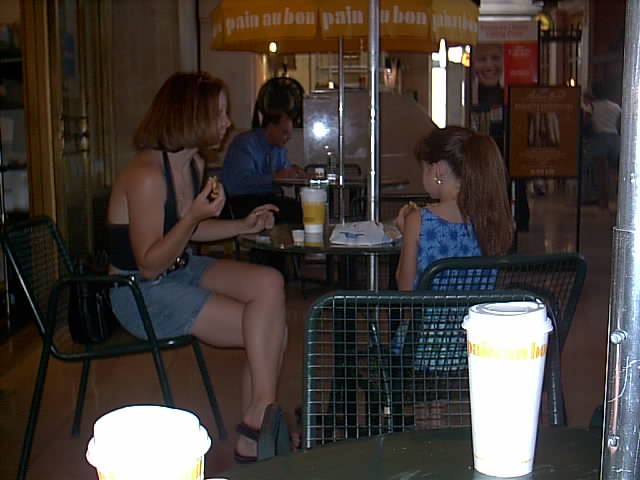 A short walk over to Philadelphia Union Station for lunch.
---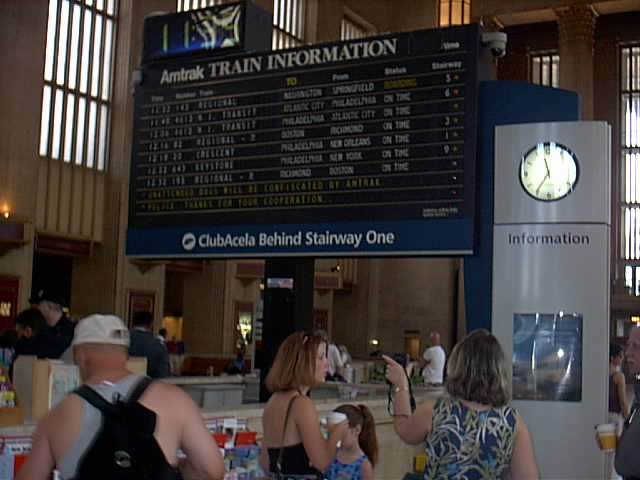 Checking out Philadelphia's Union Station. Not as big or nice as Washington DC's.
---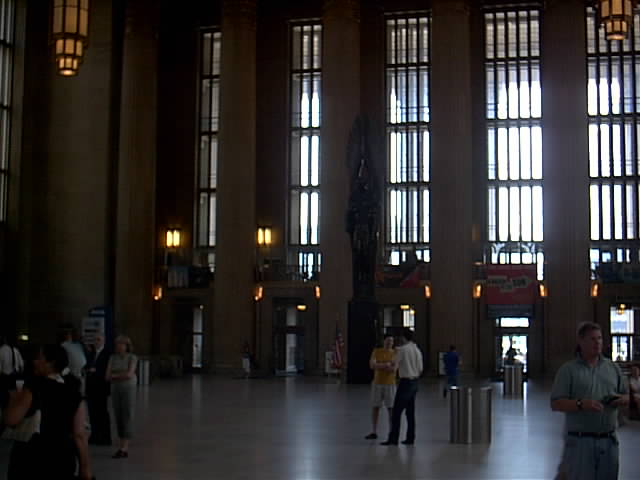 The big halls with marble columns seem to be common in these historic big train stations.
---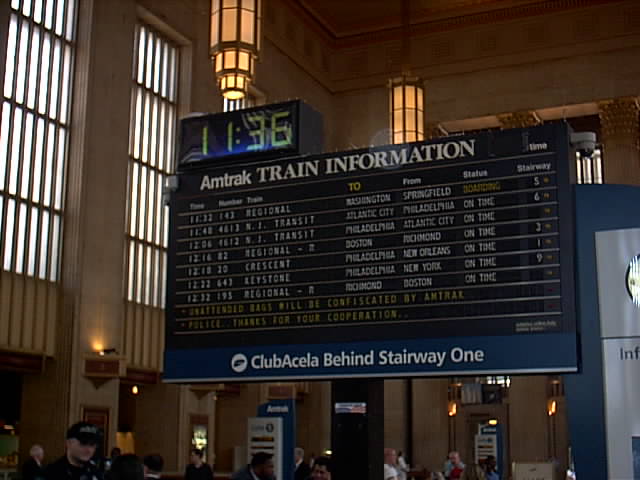 The train schedule status board. The Amtrak Acela trains are the new high speed trains popular in the northeast.
---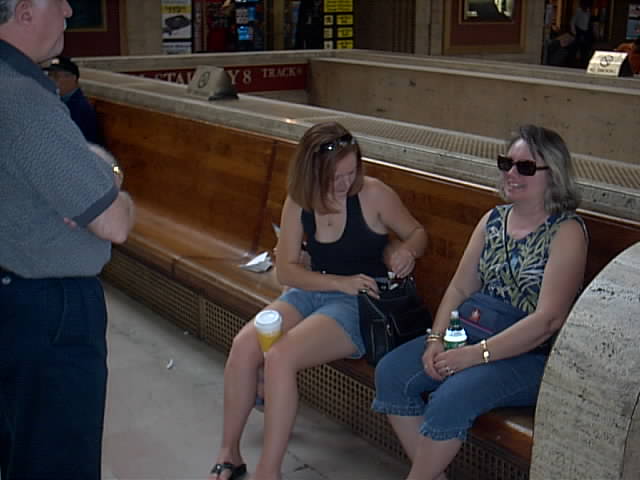 The hard wood benches which are mounted on the marble wall and sub pedestals.
---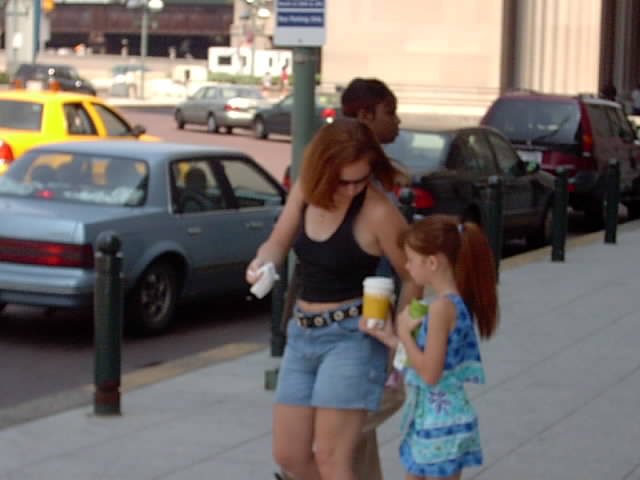 From Union Station walking across the street to the subway station. You would think they would have an underground connection walkway between the stations, but they don't.
---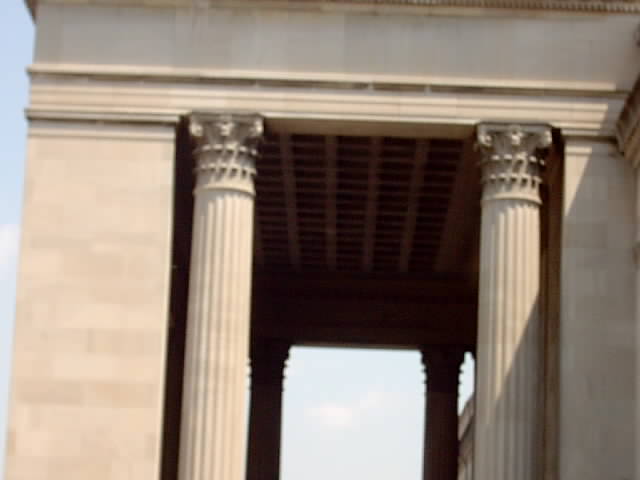 The exterior marble columns of Philadelphia's Union Station.
---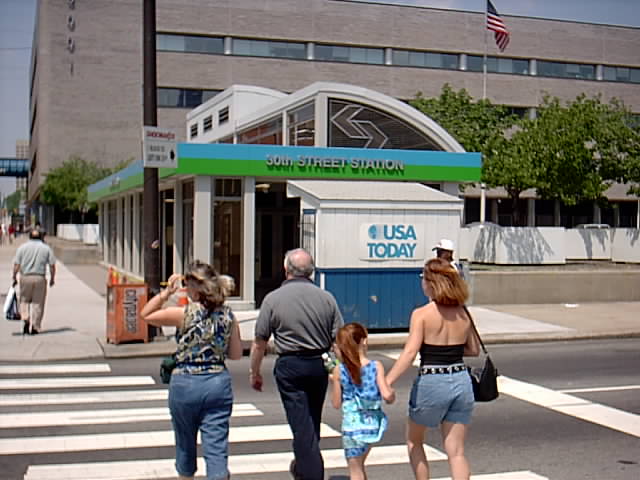 After lunch, walking back across the street to the subway station.
---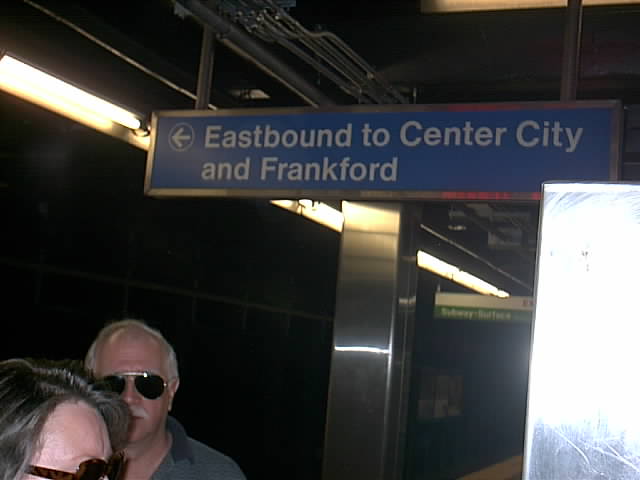 Catching the subway to the heart of the city.
---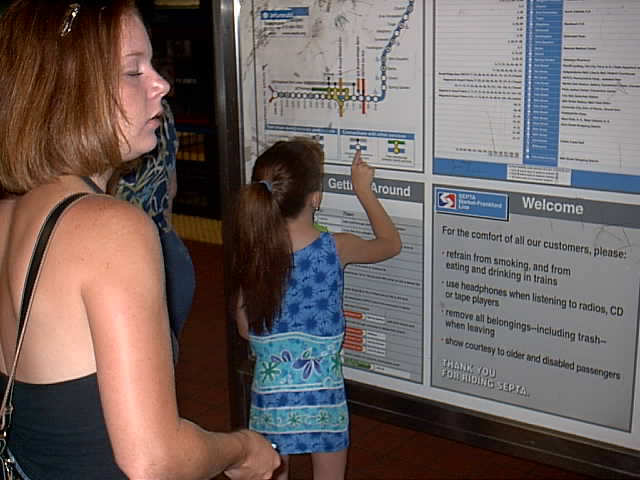 Brittany checking out the schedules.
---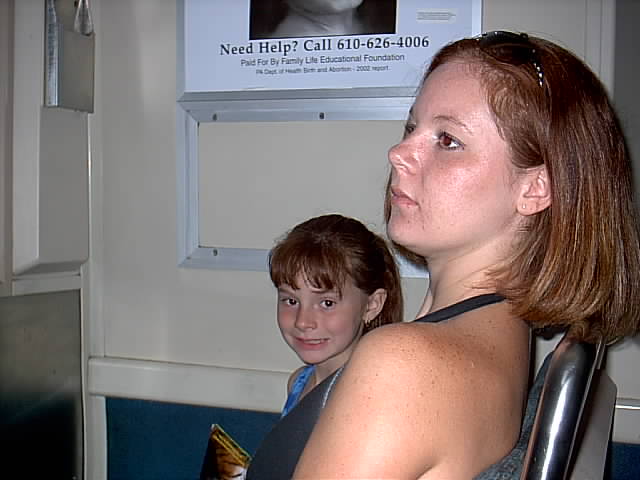 Brittany seems to be enjoying her 2nd train ride and the role of a big city subway commuter.
---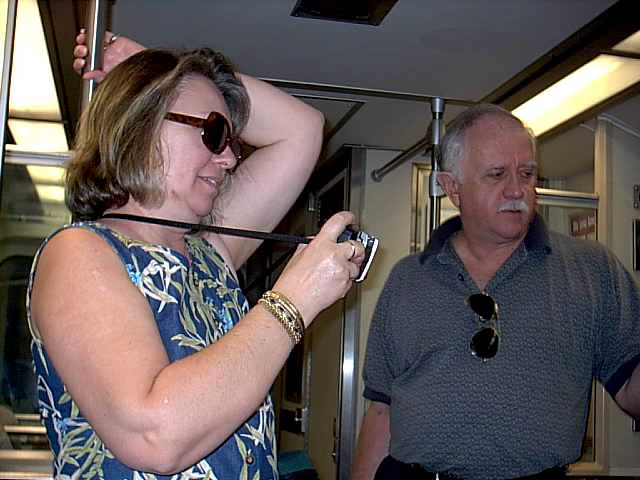 Is it Annie Leibovitz? No it's Diane with the camera.
---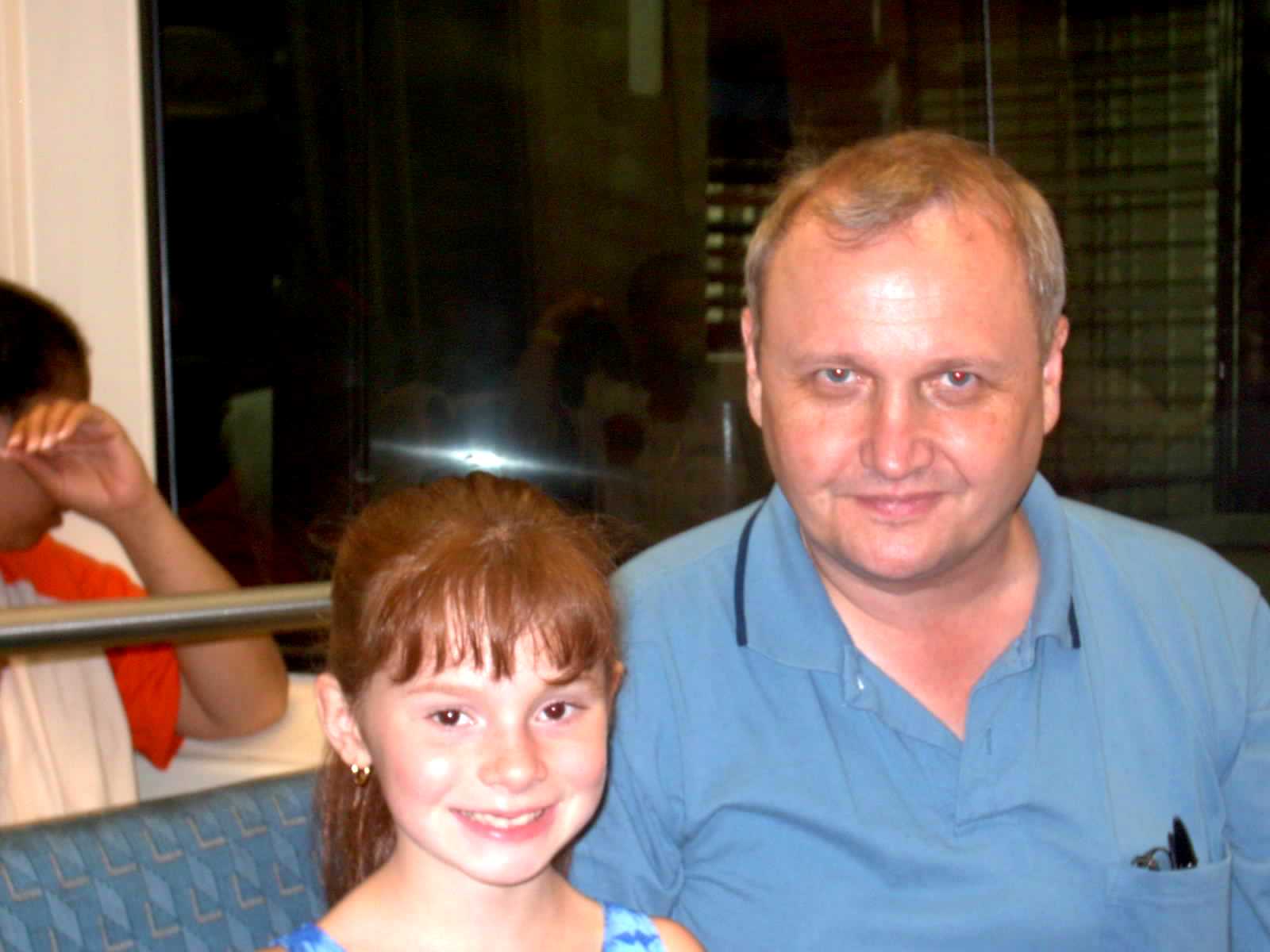 They'll let Brittany pose with anyone.
---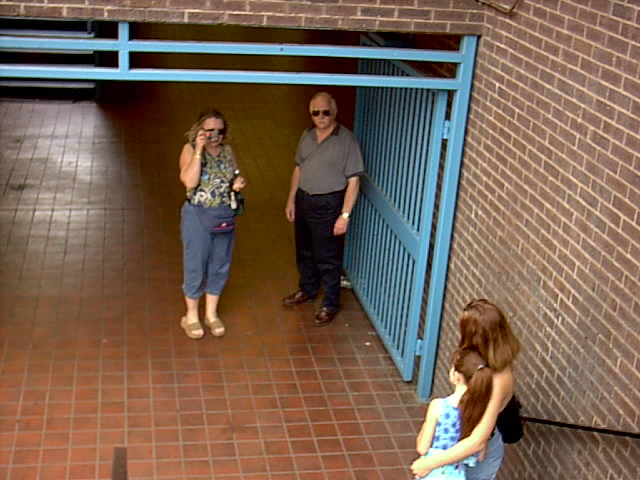 Picture time before exiting Downtown Station.
---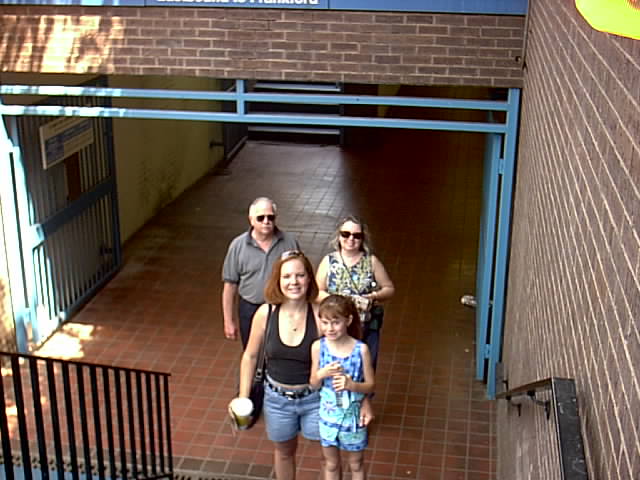 At Downtown Station, climbing the stairs to street level.
---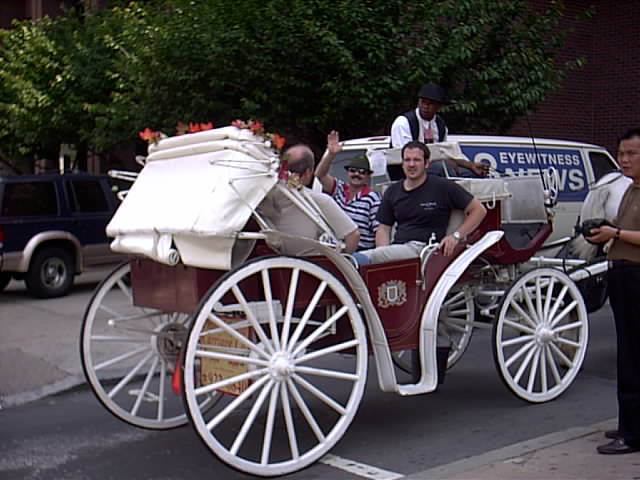 Coming out of the Downtown Station is exactly where we want to be, to catch the tour bus. The buggy tour will have to wait.
---
Back To Philly 3 Back To Philly Itinerary Menu Next To Philly 5