---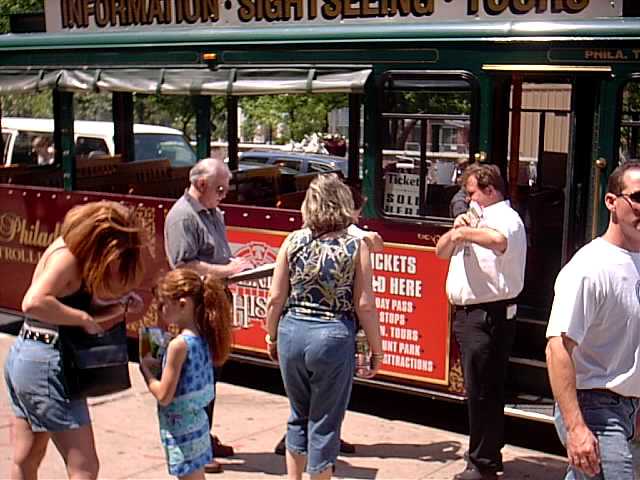 Purchasing tickets for the Philadelphia Trolley Works tour.
---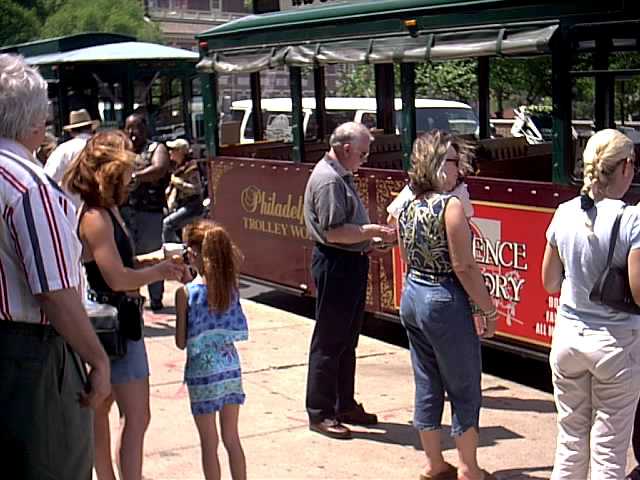 Waiting to board the Philadelphia Trolley Works tour bus.
---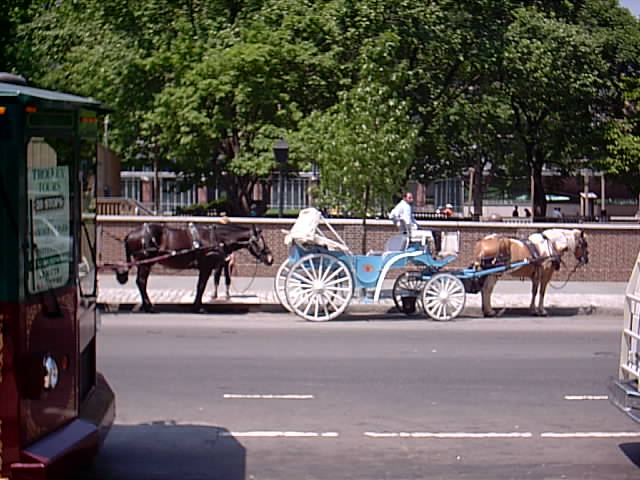 The scenery has changed quite a bit since m last time here. Beyond the horse carriage was the area where the Liberty Bell Visitor's Center was located. The "Liberty Bell" has moved to the new Visitor's Center, which I will check out later.
---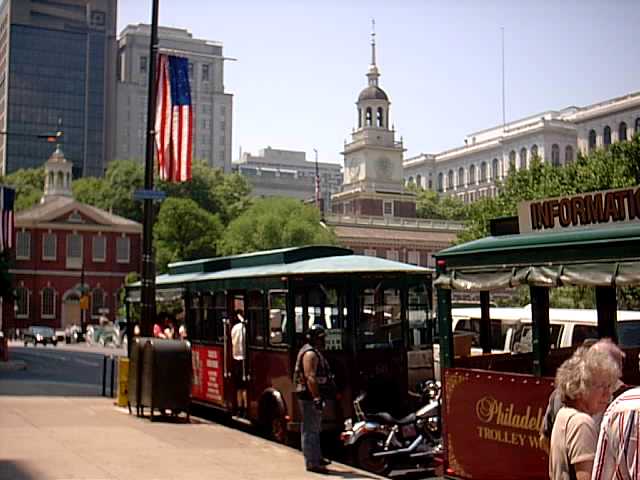 This picture provides insight to the location where we boarded the tour bus with "Independence Hall" in the background.
---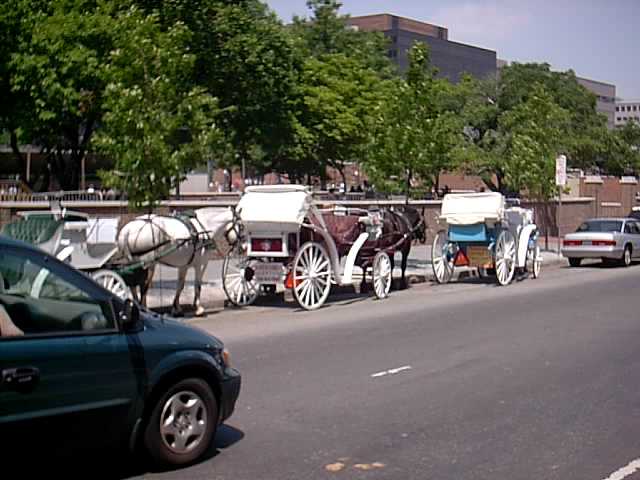 All those horse carriages parked, looking for some tourist customers.
---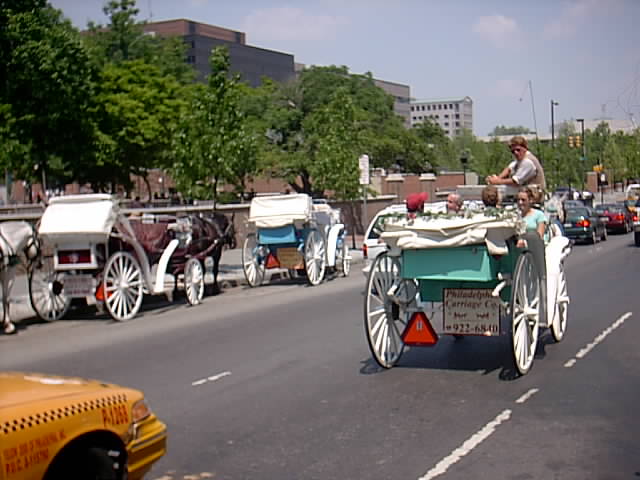 There are a lot of independent "Horse Carriage" tour operators around here. Seems more than around Central Park in New York.
---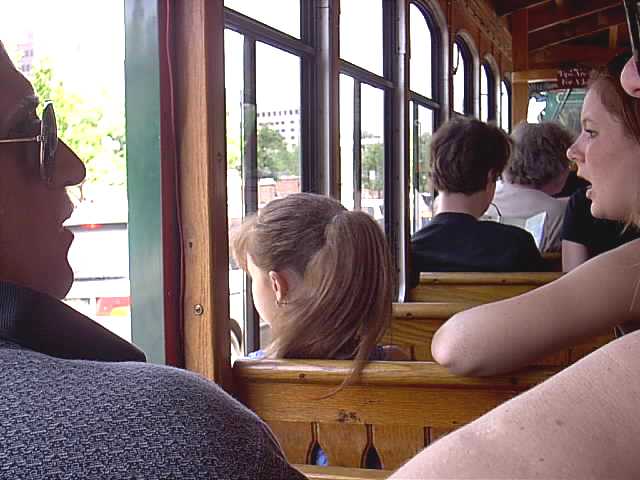 We are moving, the tour is on the way.
---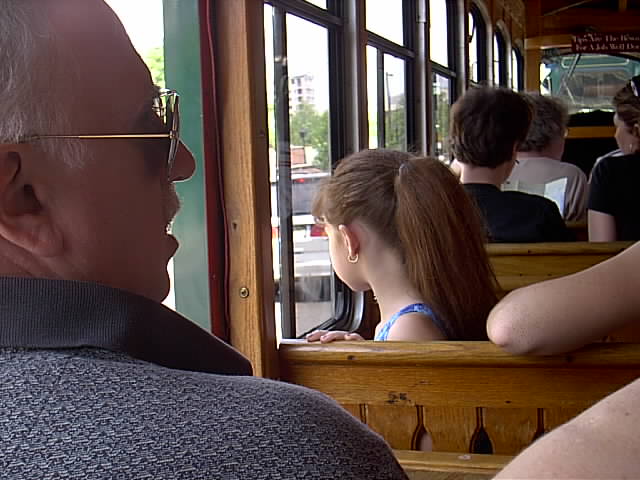 IM000088.JPG
---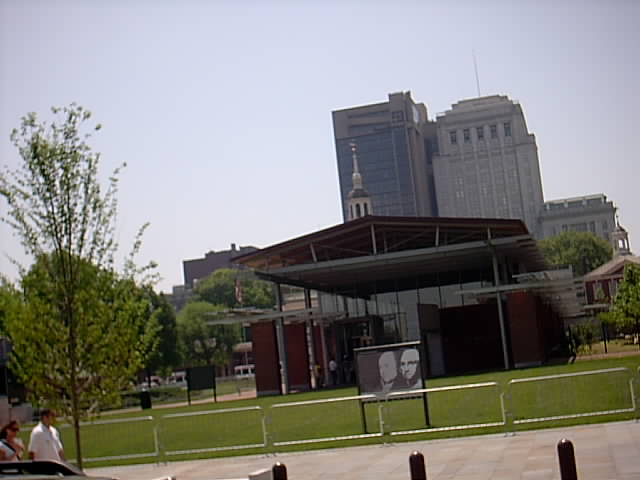 Kind of vacant looking at where the "Liberty Bell" use to be on display.
---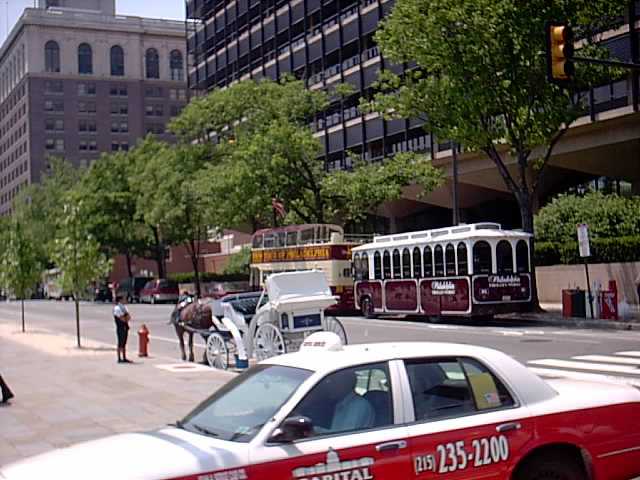 Looks like we are going make a left turn and head towards "Independence Hall"

.
---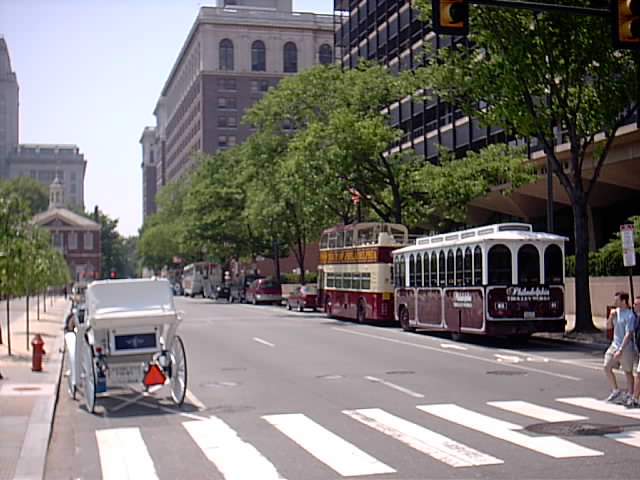 "Independence Hall" is straight ahead.
---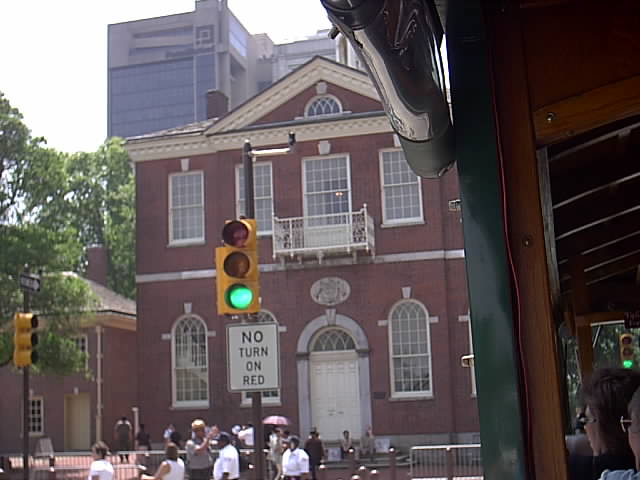 The Old City Hall is on the left and Congress Hall on the right. Old City Hall was Philadelphia's second city hall and served as the home of the United States Supreme Court between the years of 1791 and 1800.
---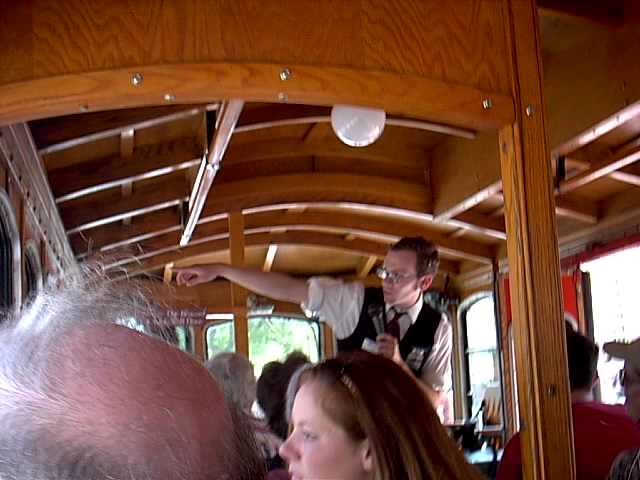 Our tour narrator pointing out the various sights.
---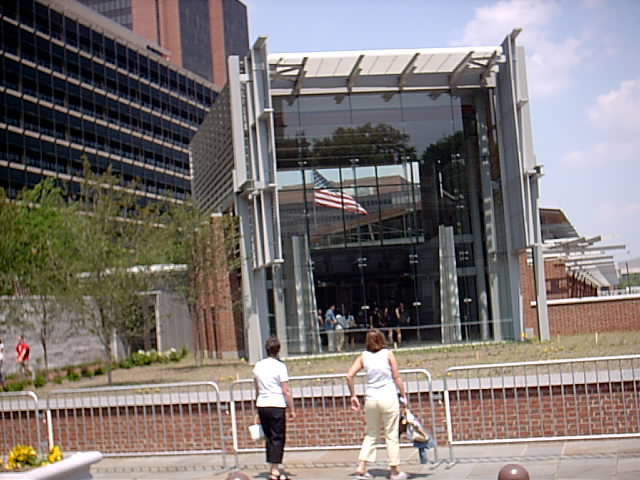 IM000094.JPG
---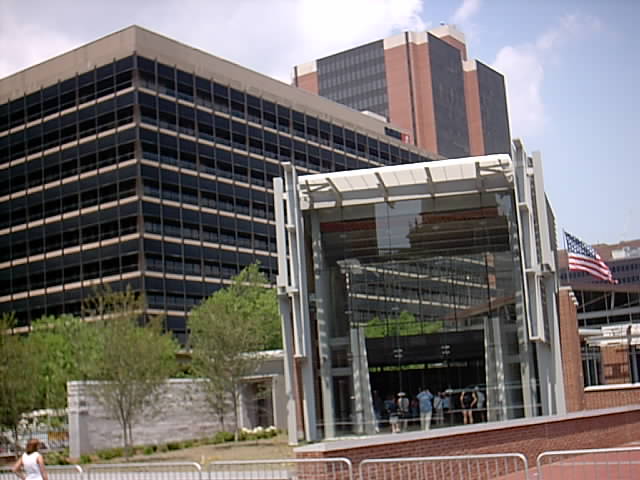 IM000095.JPG
---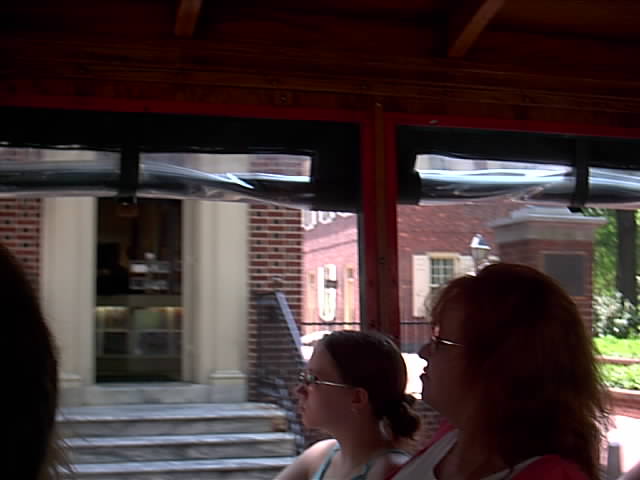 IM000096.JPG
---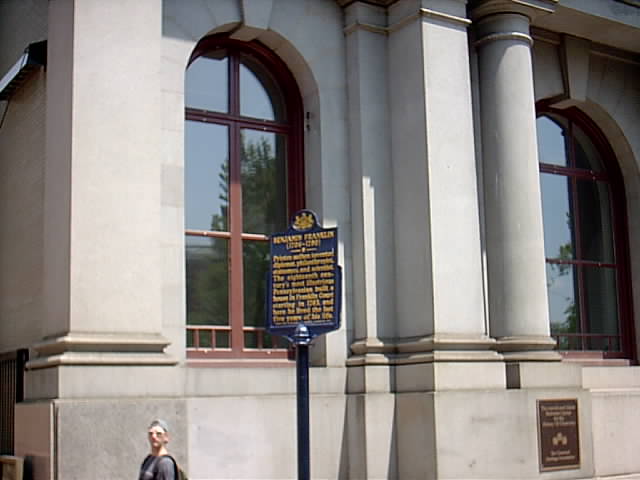 IM000097.JPG
---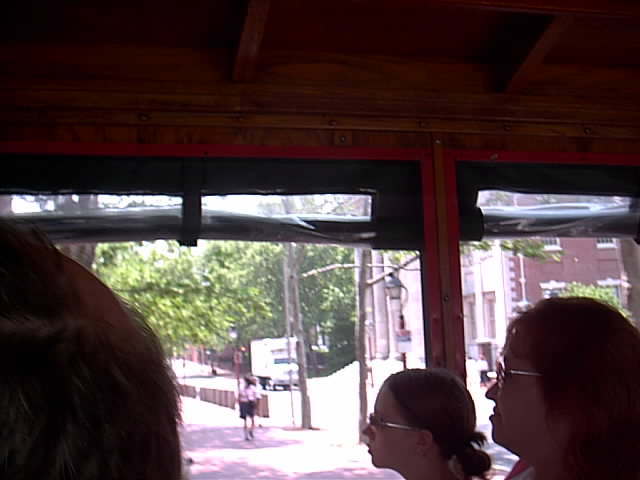 IM000098.JPG
---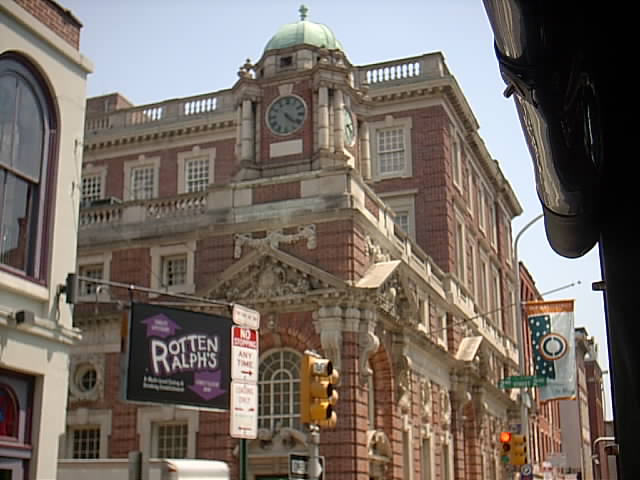 IM000099.JPG
---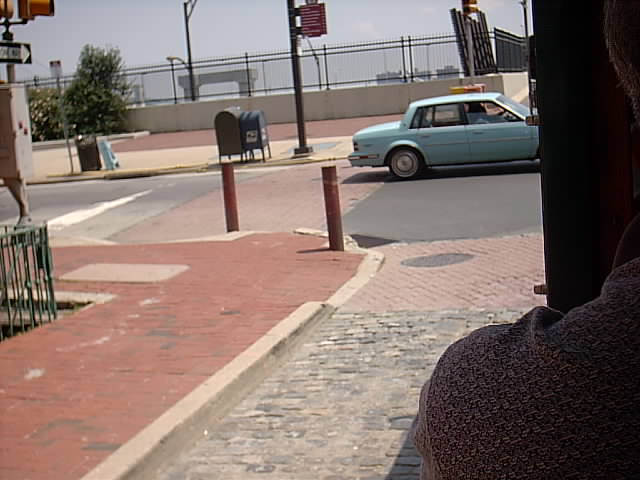 IM000100.JPG
---
Back To Philly 4 Back To Philly Itinerary Menu Next To Philly 6