---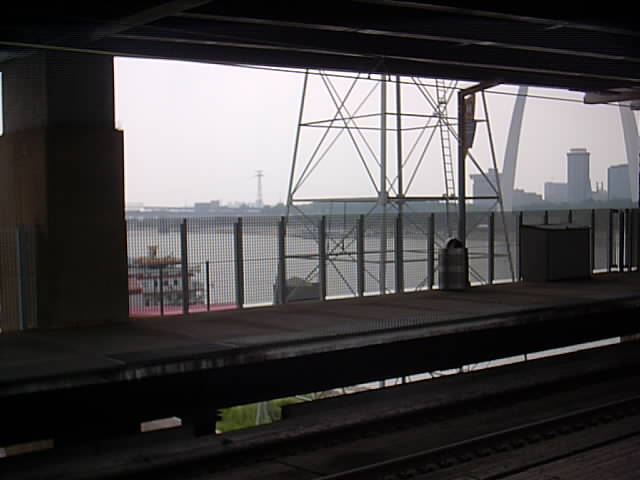 While waiting at the Queens Casino Metro train platform, I took this picture looking south across the river. You can the see the Gateway Arch to the right..
---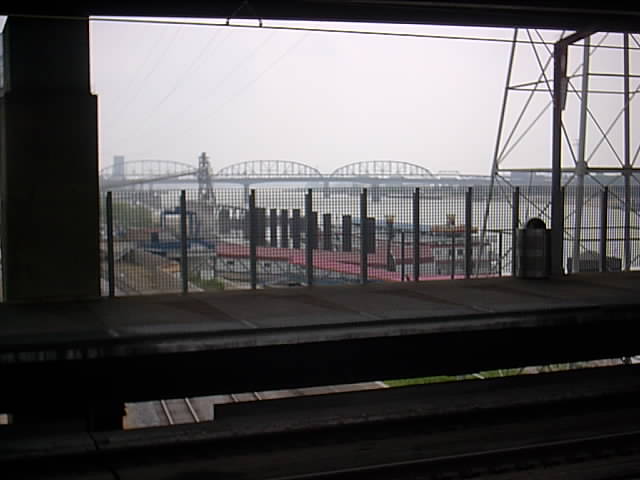 This is another picture looking south at Queens Casino on the river bank. The "I-55/ I-64" and "Douglas McArthur Railroad Bridge" can also be seen.
---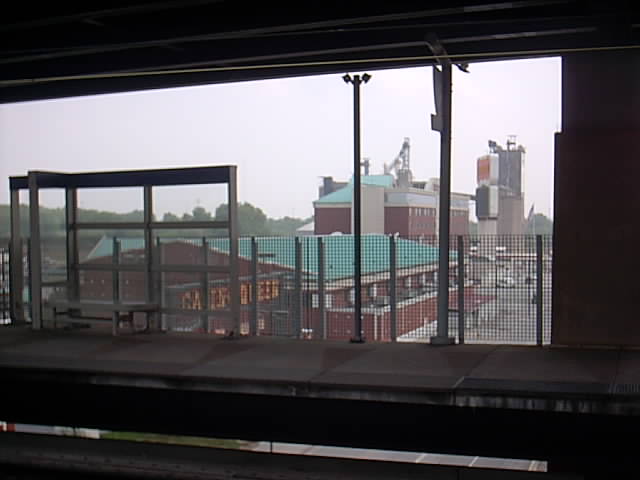 Looking south more on shore than down the river you can see the Casino Queen's hotel.
---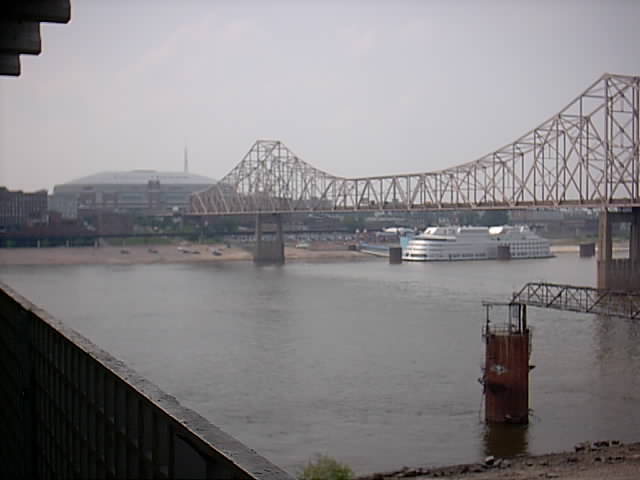 Looking east northeast form the Queens Metro stop you can see the Edward Jones Dame, Martin Luther King Memorial Bridge, and President's Casino .
---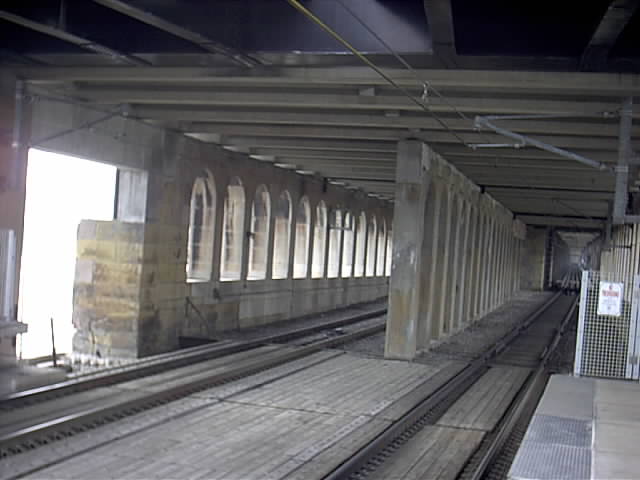 A view looking west down the Metro tracks.
---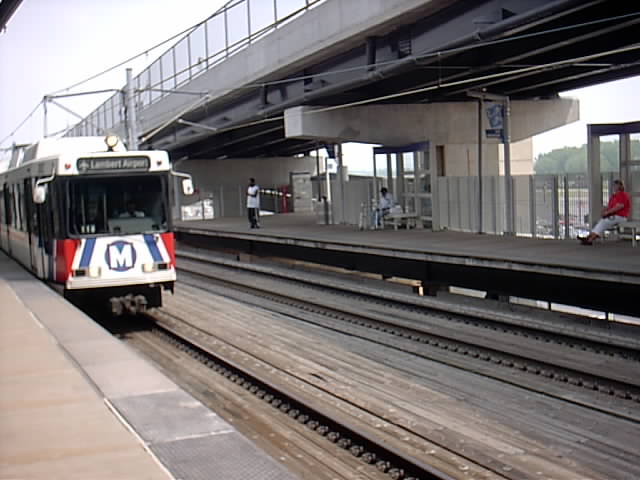 At the Casino Queen metro stop, it is time to catch it west to check on Busch Stadium construction.
---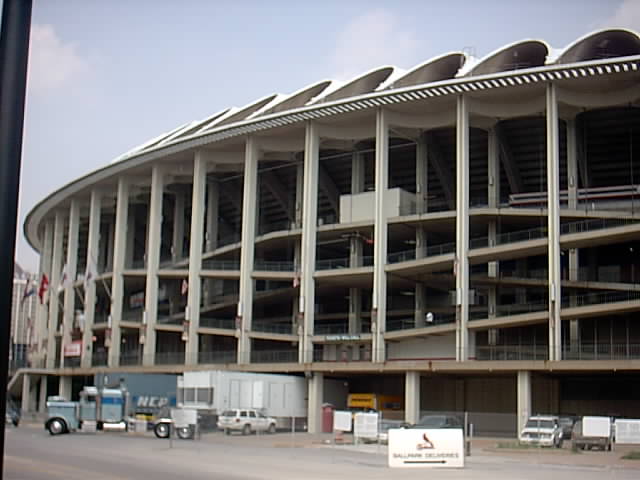 Getting off at the new "Busch Stadium" construction stop.
---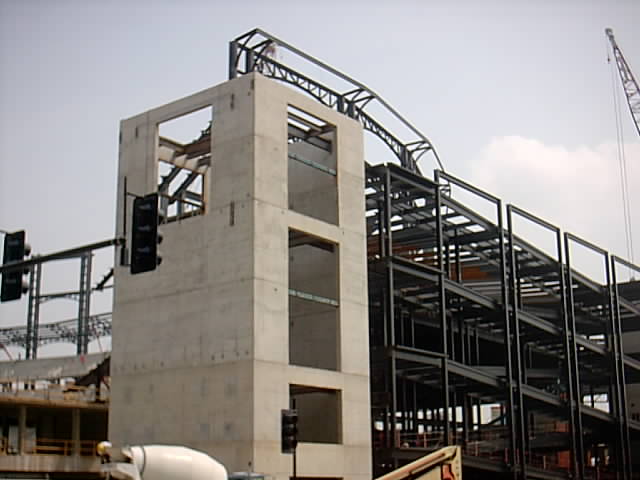 New "Busch Stadium" construction.
---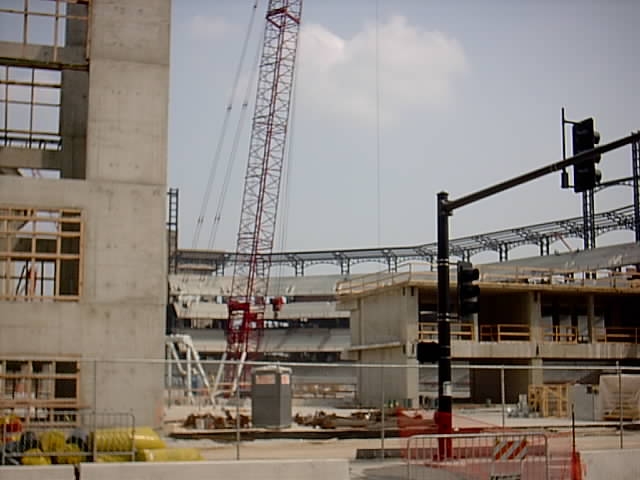 Looks like the new grand stand area of Busch Stadium.
---
New Busch Stadium construction site.
---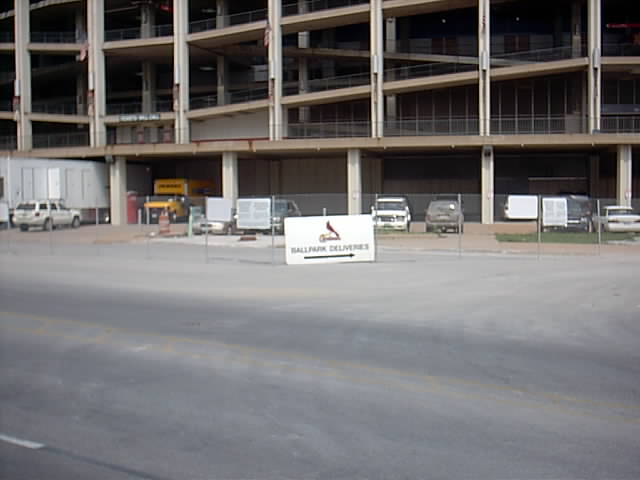 New Busch Stadium construction site.
---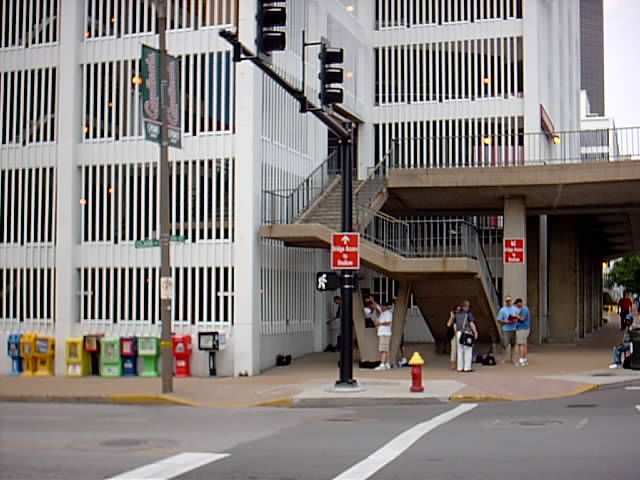 The stairwell up to the Metro station, by Busch Stadium. Convenient way to get to a ballgame.
---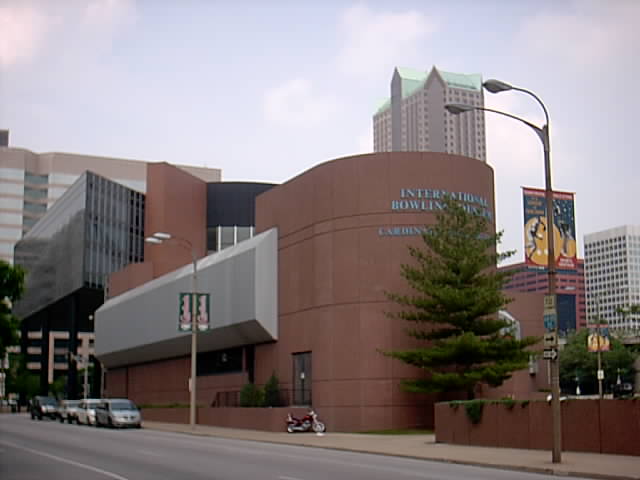 International Bowling Museum and Hall of Fame, which I saw by Busch Stadium. Web Site
---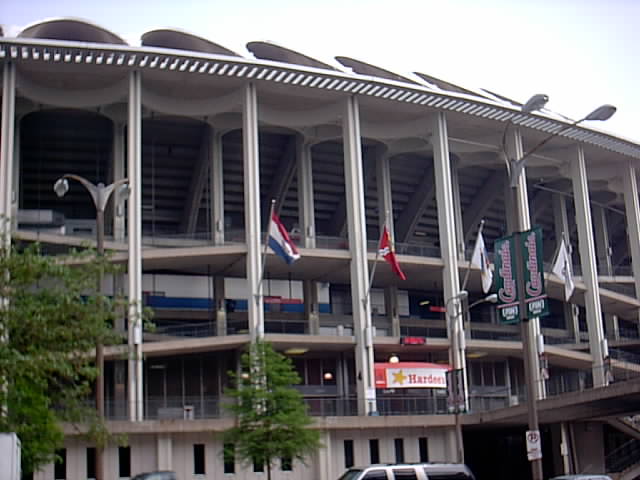 The old home of the St. Louis Cardinals, Busch Stadium.
---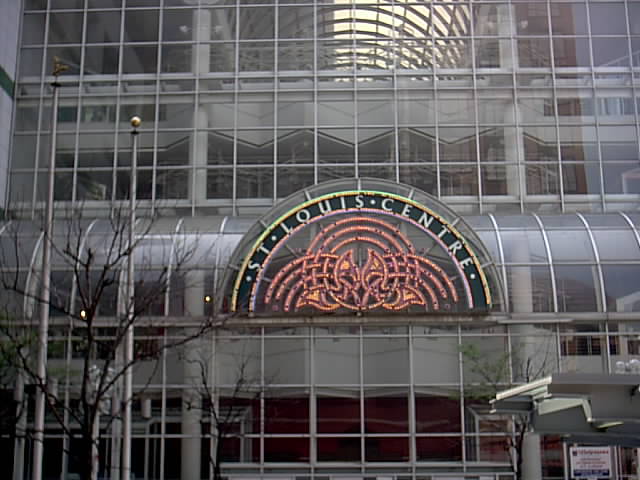 This was a place that looked worth while checking out, but it wasn't. At least they had an ice cream place in there.
---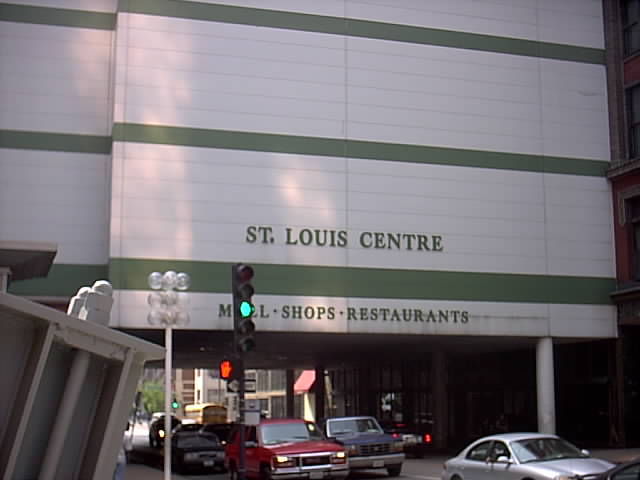 I stopped at the St. Louis Center. This was my last picture of the day. This was a big mall with very few tenants. A lot of vacant square footage. After this stop, I headed back to Lacledes stop, picked up my stored luggage at the motel and headed back to the Amtrak Station. I waited for the Amtrak Texas Eagle to arrive.
---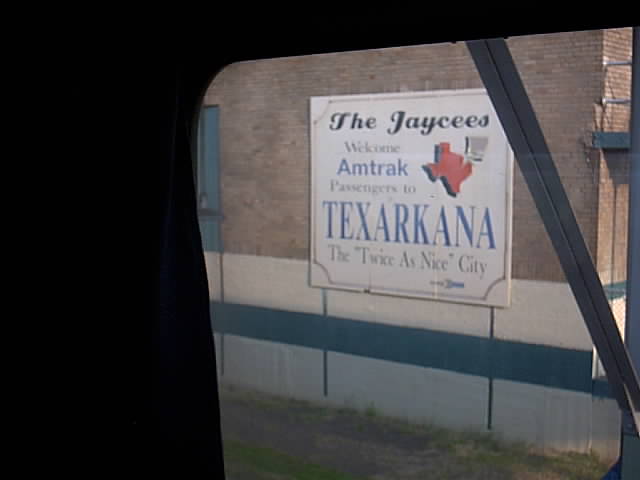 I retrieved my luggage and made it back to the Amtrak Station. The Texas Eagle arrived around 10:00 P.M. I boarded, caught some sleep during the night and this was the first picture I took the next day.
A ways back after Little Rock, AR and a little ways before this location, was "Hope, Arkansas", birthplace of Bill Clinton. President. It's kind of ironic that one train route has ties to successive presidents, #42 and #43. This train will also go by George W. Bush's Crawford, Texas ranch, just before McGregor, Texas.
"Texarkana", stopped partially in Arkansas and partially in Texas.
---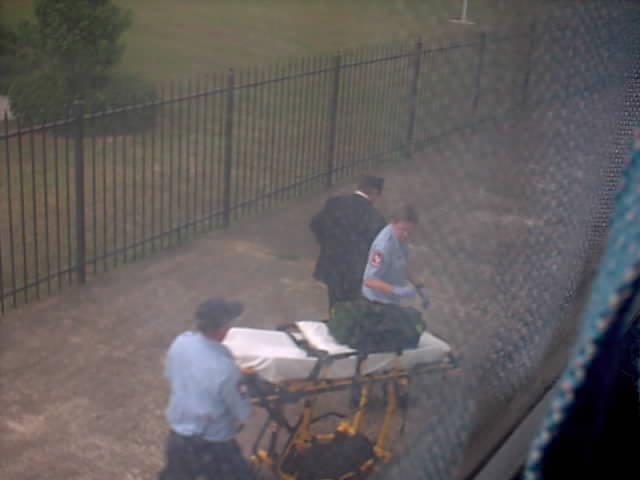 Stopped and delayed at the Marshall,Texas Amtrak Station stop. A woman was unconscious in the front of my train car, probably due to a diabetic condition. EMS arrived.
---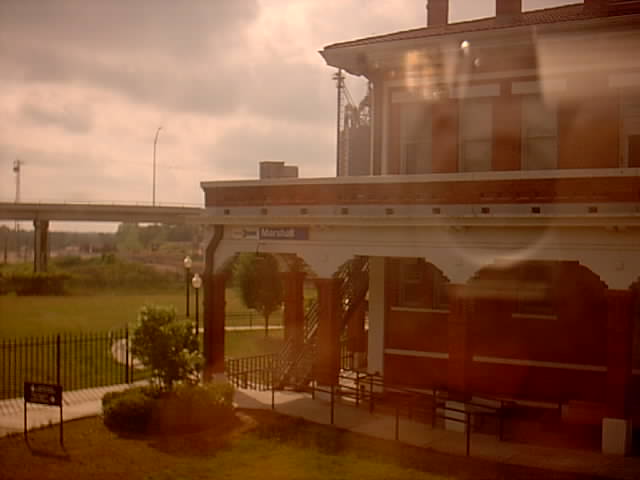 Waiting at the Marshall, Texas Amtrak Station.
---
Back To Texas Eagle 13 Back To Texas Eagle Itinerary Menu Next To Texas Eagle 15