---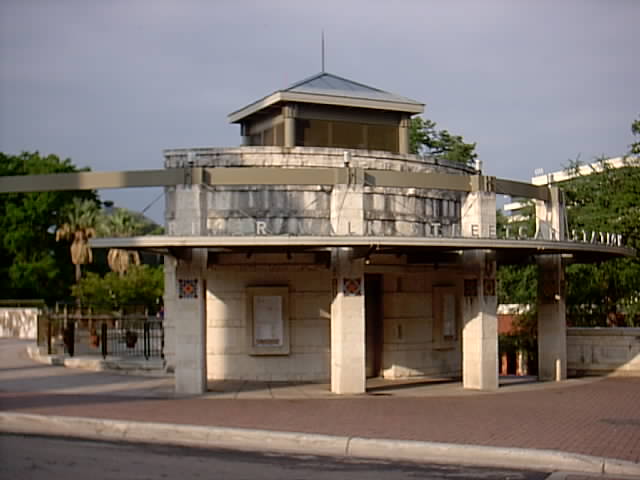 River Walk Street Car Station.
---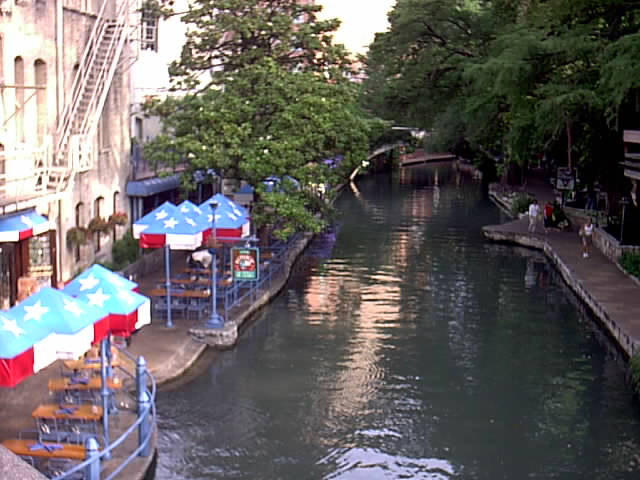 I'm wondering, is this wide enough to be called a river? Isn't Lagoon more appropriate?
---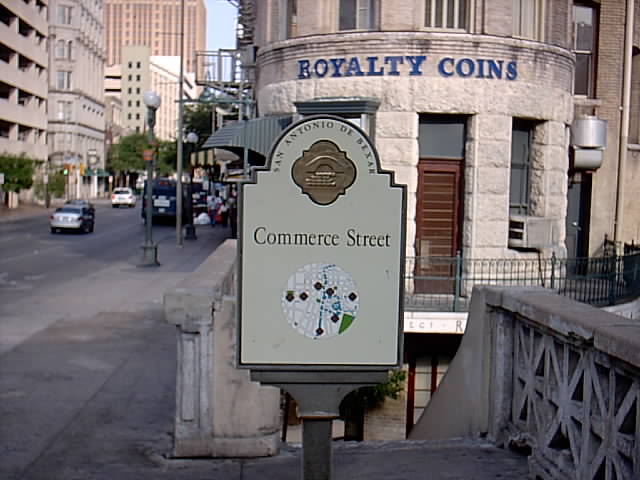 Walking down to the River Front from Commerce Street.
---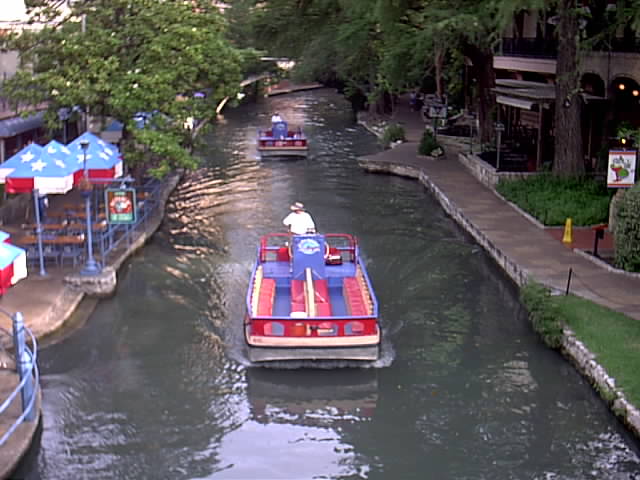 Not many people catching a ride this early in the morning.
---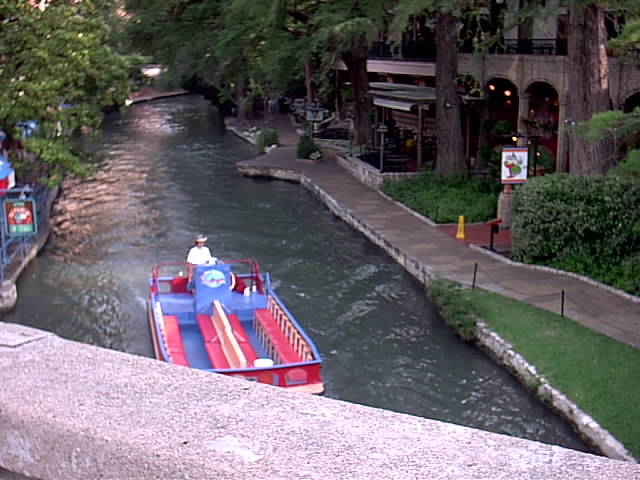 I think there is an open seat on there.
---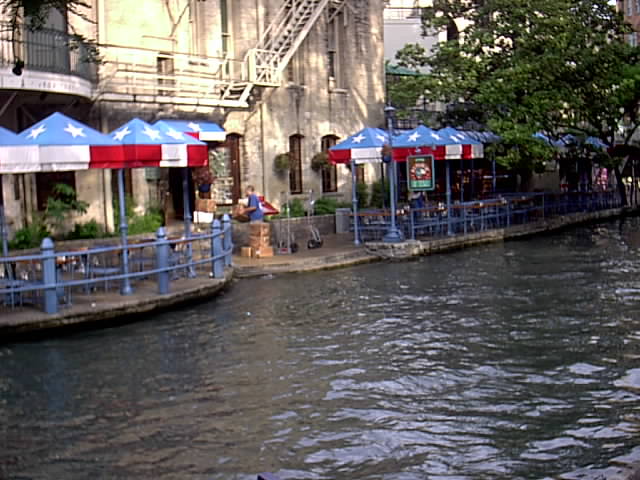 The River Front outdoor dining is the main reason for visiting here.
---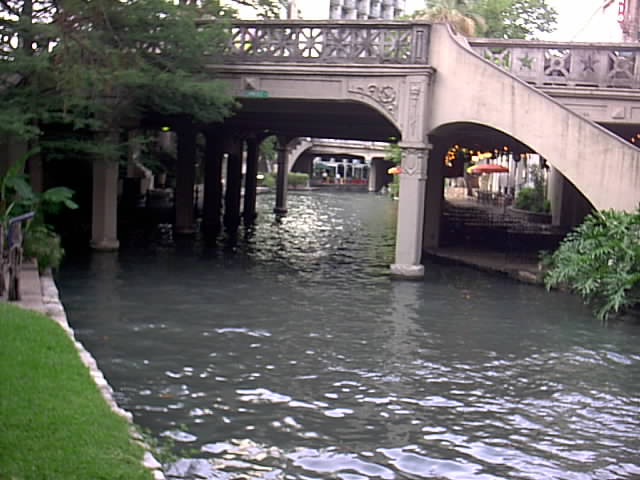 Going under a bridge.
---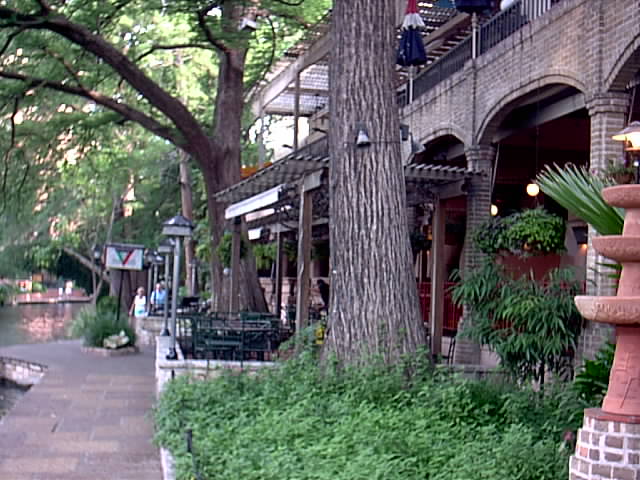 The sidewalks are narrow in places. I guess they didn't want to cut down those trees.
---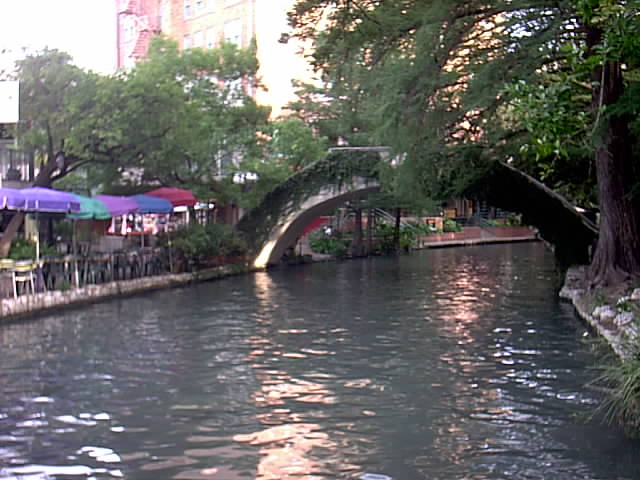 Judging by the water reflection, it looks like the sun is almost in the southeast now.
---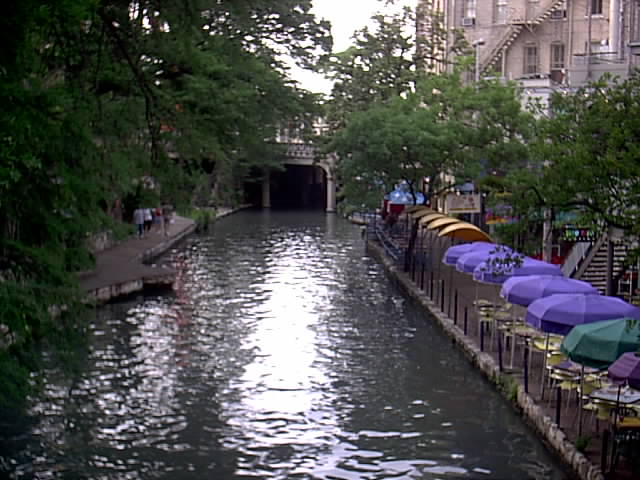 Plenty of canopied seating to enjoy a beverage and a meal.
---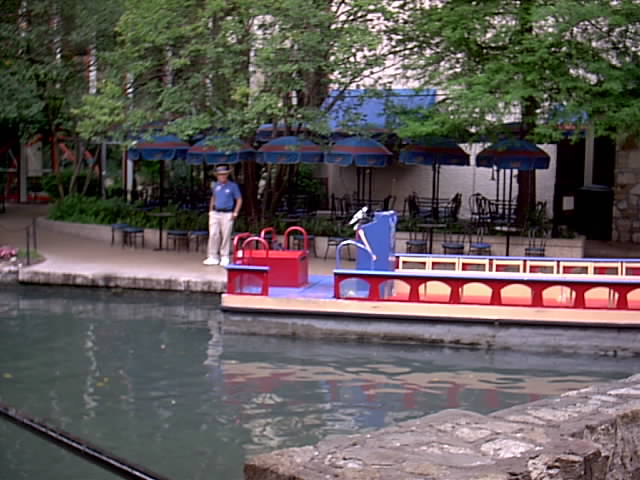 Doesn't look like he's making too much in tips so far.
---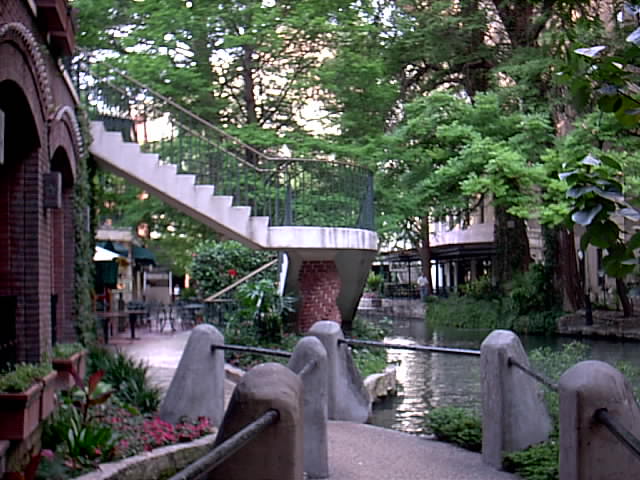 I have to admit this place has created some natural beauty appeal.
---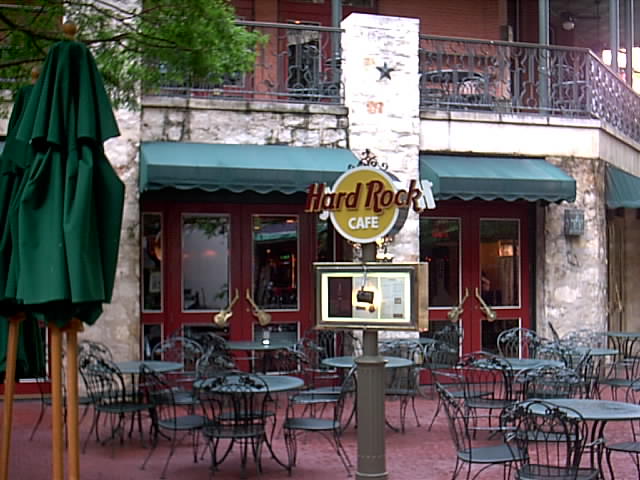 Is this where Jim Bowie, Bill Travis and Davy Crockett ate lunch?
---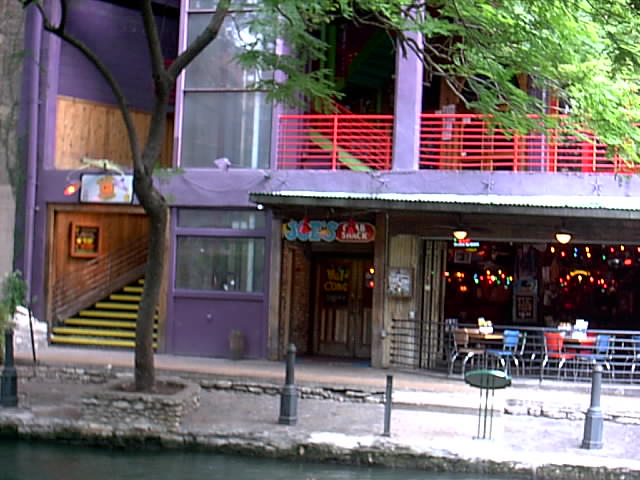 The doors are wide and open at most of these places.
---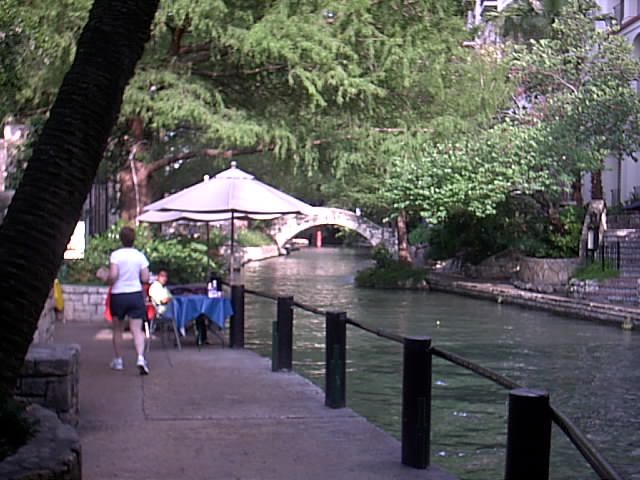 The sidewalks, the river and in the distance, the little sidewalk bridge.
---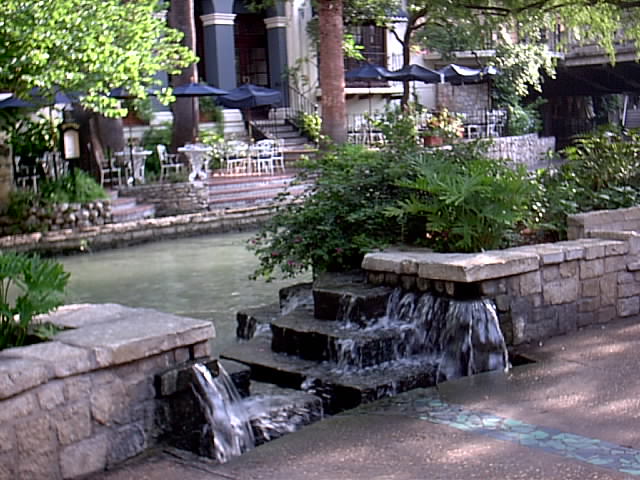 A neat sidewalk waterfall.
---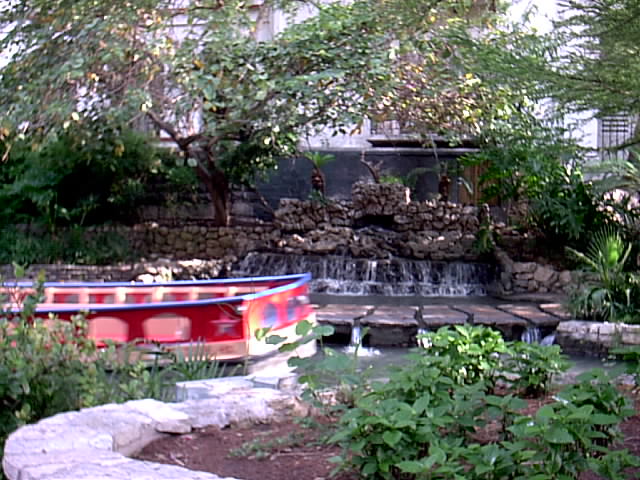 Nice botanical landscaping.
---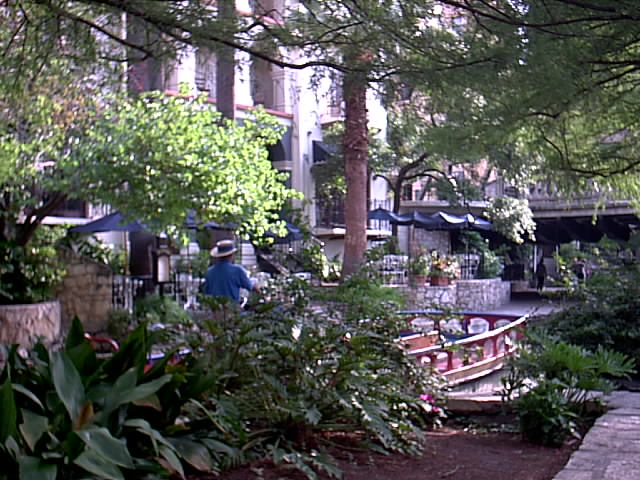 The plants, the boats, the water.
---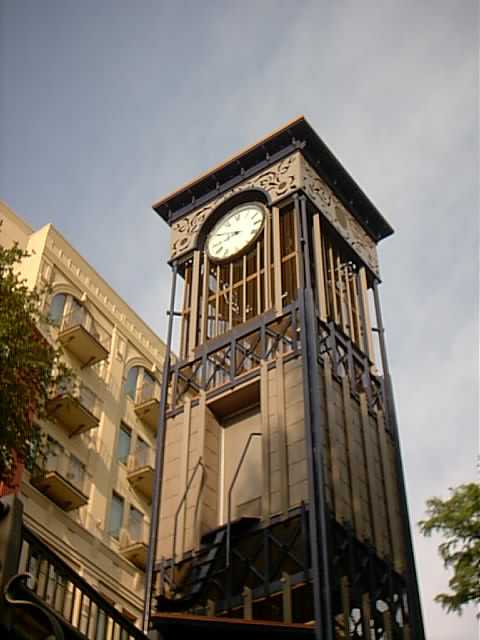 Kind of handy, a way to make a big time check,
---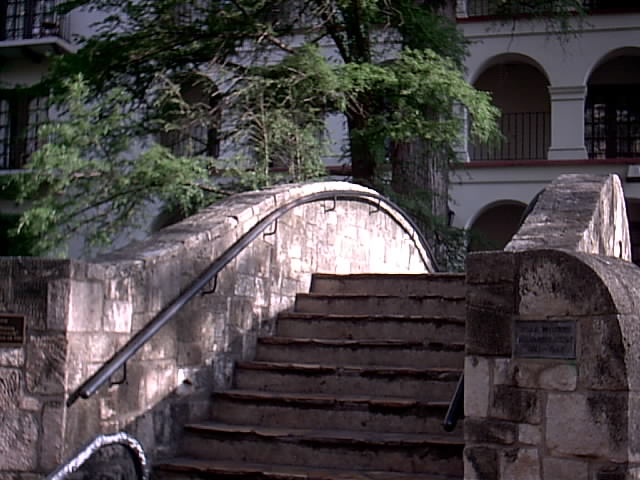 A way to get from one side of the river to the other.
---
Back To Texas Eagle 21 Back To Texas Eagle Itinerary Menu Next To Texas Eagle 23