Continuing on my first Las Vegas excursion.....
---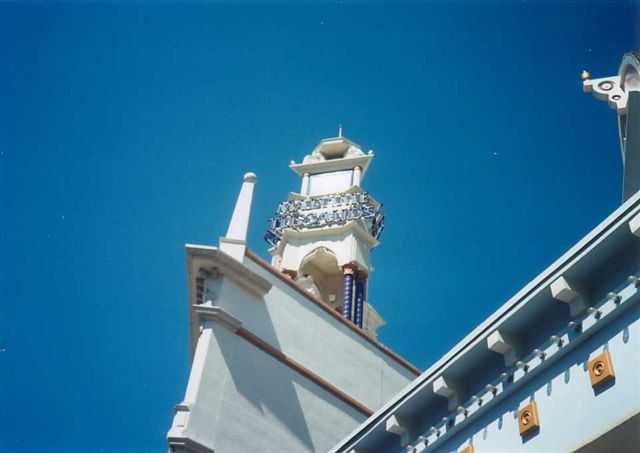 "Venetian"
---
The "Venetian" bringing you the "Venice Vegas Experience.
---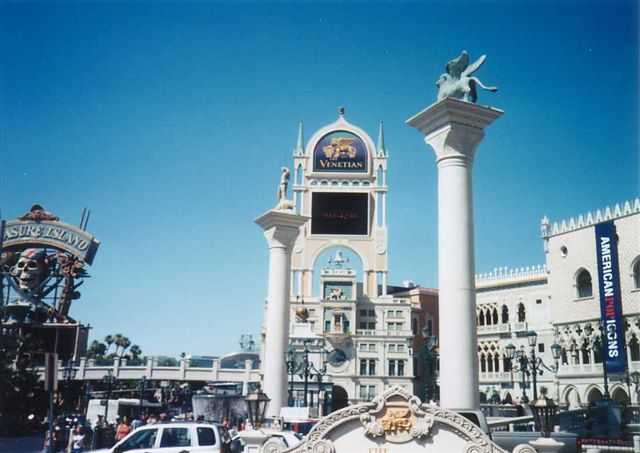 Treasure Island (left), Venetian (center-right).
---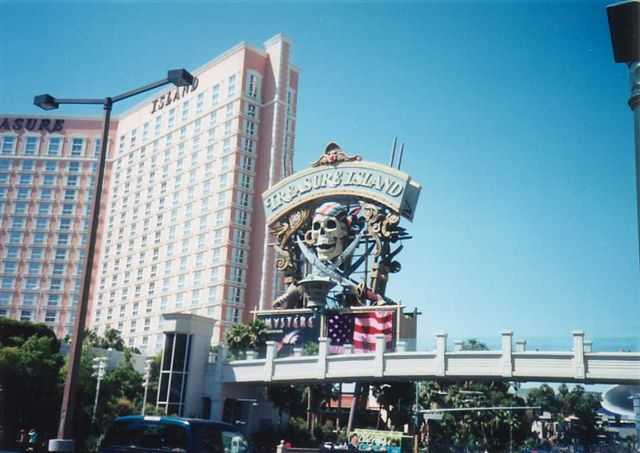 Treasure Island, where you can see that free outside Pirate Show at night
---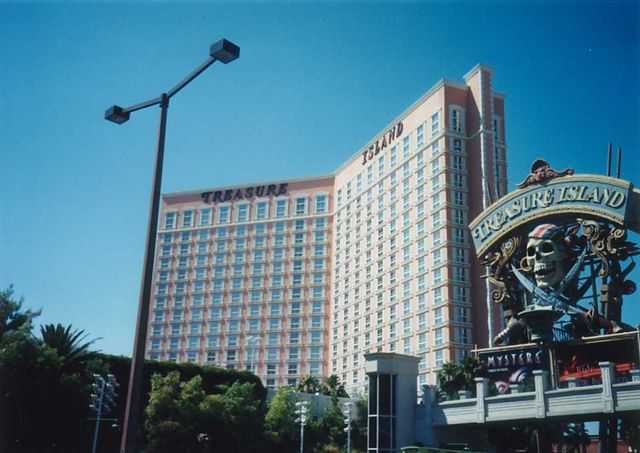 "Treasure Island"
---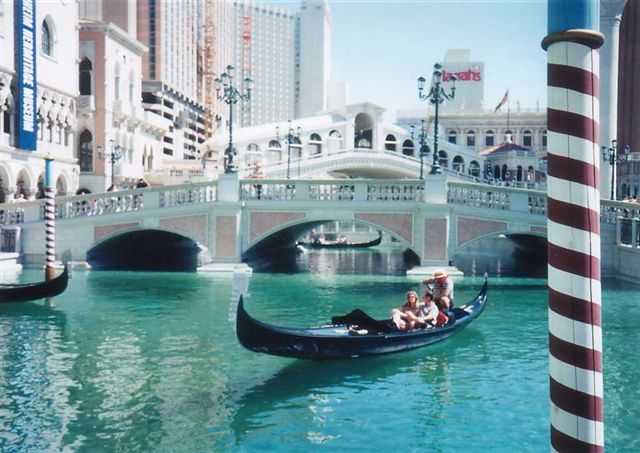 People taking the Venation gondola ride.
---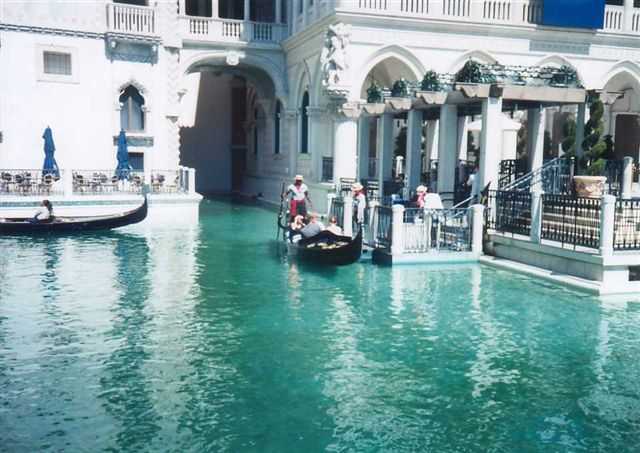 Next passengers boarding the Venation gondola ride
---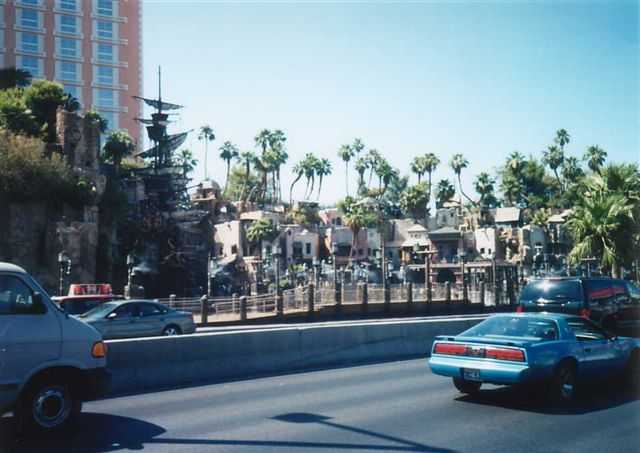 A look across the "Strip" at the location of the "Treasure Island Pirate Show".
---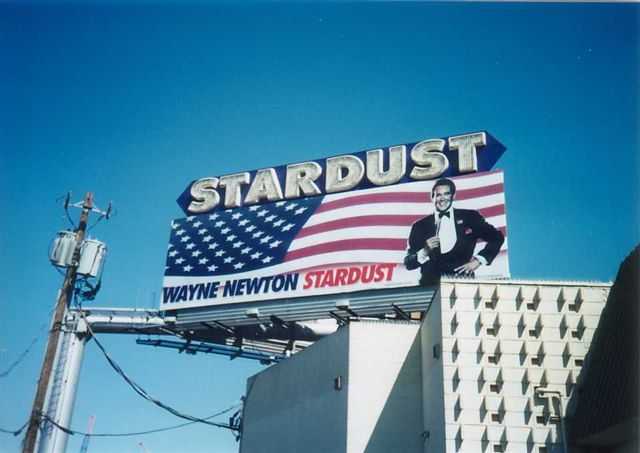 I am getting closer to the "Star Dust". I wanted to get familiar with it, before coming back later for the 8 O'clock show. Outside the door of the "Wayne Newton Theater, there was a sign posted that "No Photography Is Permitted", so I left the camera at the motel, a decision I would later regret, since still photography was allowed. I had a good front row seat for the show and got to shake Wayne Newton's hand during his opening "working the crowd" number. I could have had some good pictures.
---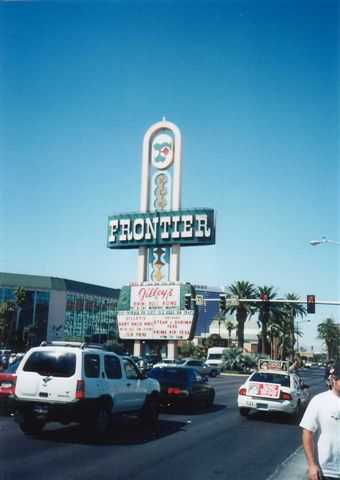 The "Frontier" and Gilley's Lounge". After the Wayne New Newton Show, I stopped at Gilley's. The bucking bull had quite the waiting line, but it was fun watching the others ride the bull, while eating the free salted in the shell peanuts and drinking Miller Lite at the bar. The attire of the "Gilley Cow Girls" staff made it well worth my while stopping here.
---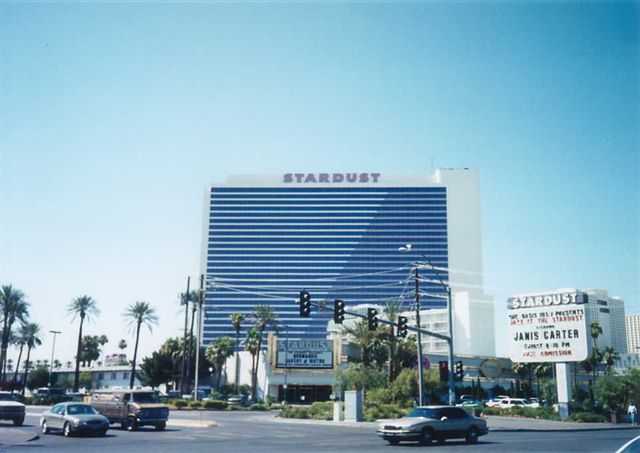 The Star Dust. This place is no longer, imploded on to make room for the new Eschelon Place.
---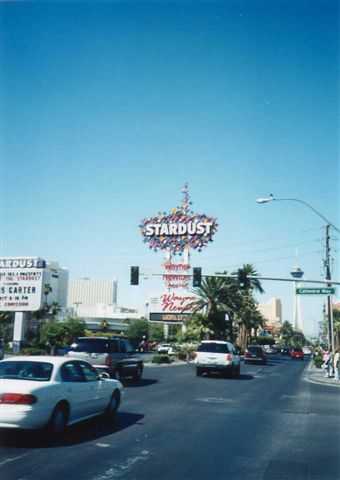 I am getting closer to the Star Dust. This walk is longer than I thought it would be.
---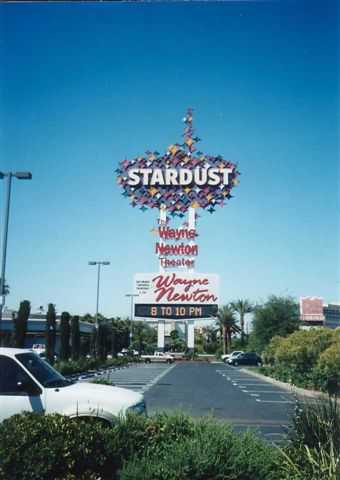 I had a ticket for the 8 PM show.
---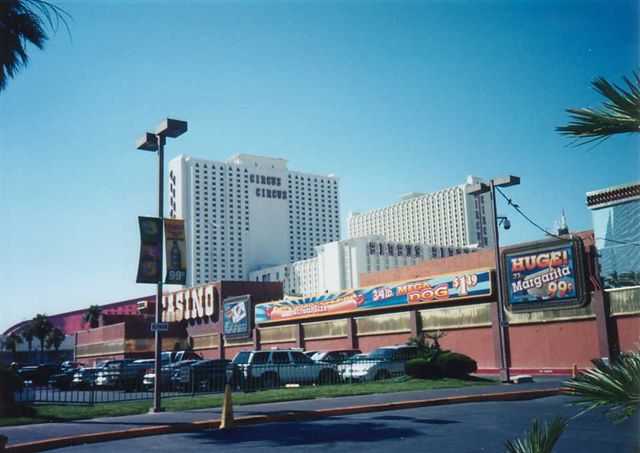 I have that Stratosphere in sight now. Wow, this is getting to be a long walk on a 110 degree day. First, I'll take a picture of Circus Circus.
---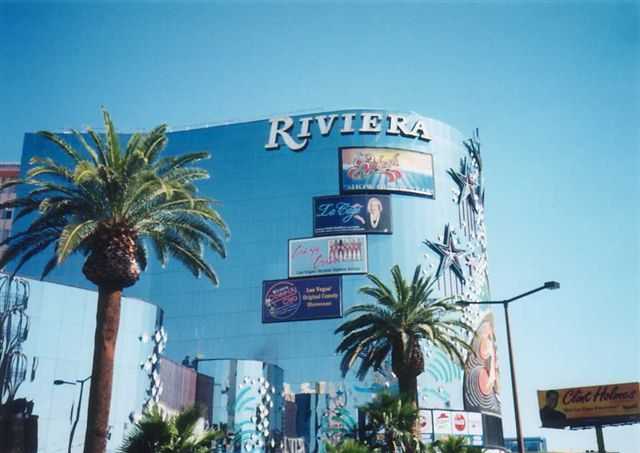 The Rivera is across the street, east of Circus Circus.
---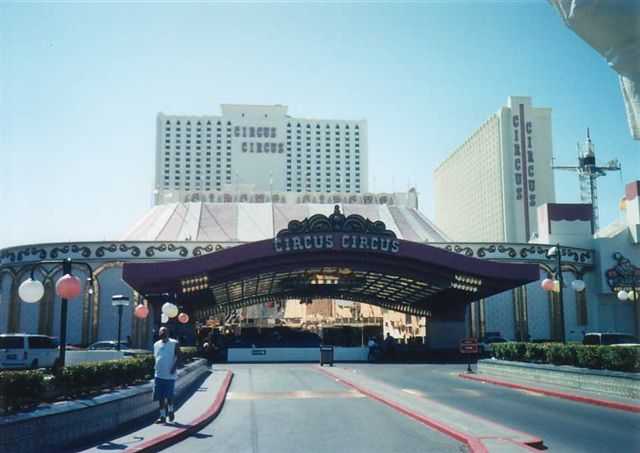 This is the largest cantilever canopy in the world. I bet you didn't know that.
---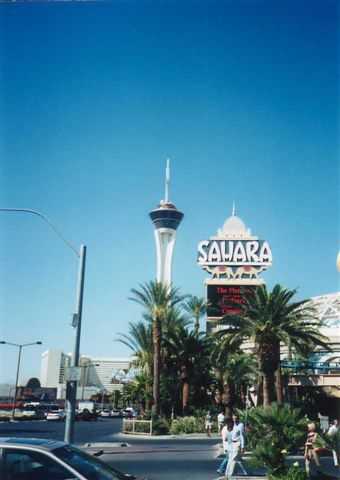 I'm hot, my feet are tired, but I'm still walking north to the Stratosphere. The Stratosphere is on the left and Sahara is on the right. I saw this landmark from the air while approaching to land. I want to go up to the top. It is quite the optical illusion, I could easily see the Stratosphere from the Super 8 motel and it looked like it was only about 3-4 blocks away.
---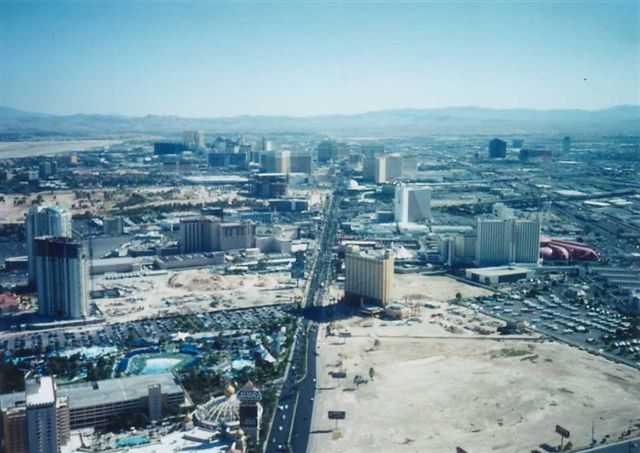 I went inside the Stratosphere and purchased a ticket to up in the tower. I also purchased ticket for headset audio tour. This is a view looking south down the "Strip". Today you don't see all that vacant real estate.
---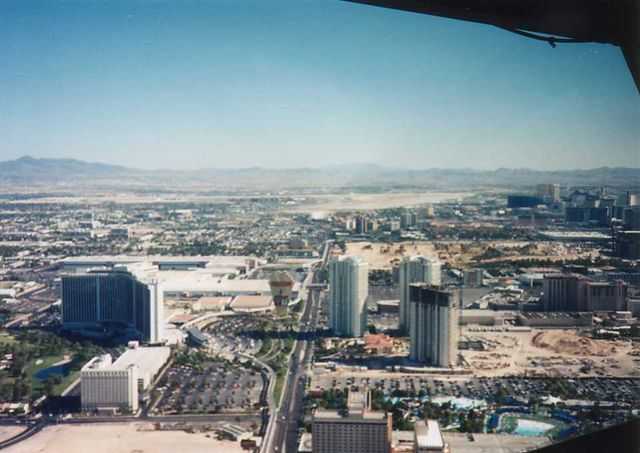 This is looking at Paradise Road and the Hilton Hotel and Convention Center area.
---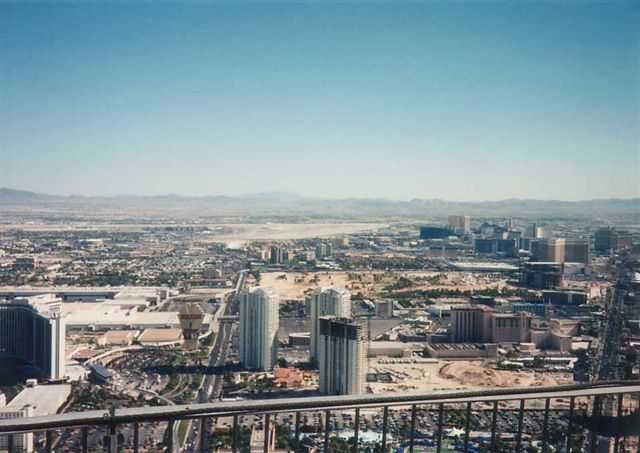 Another view of the "Hilton", but I was attempting to capture the runways of the airport beyond that.
---
Back To Vegas 2 Back To Vegas Itinerary Menu Next To Vegas 3