---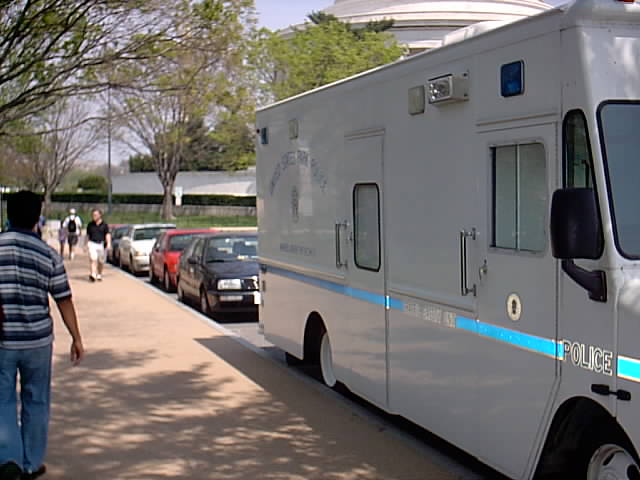 Walking from Thomas Jefferson Memorial Tourmobile stop, I noticed this Washington DC Park Police step van.
---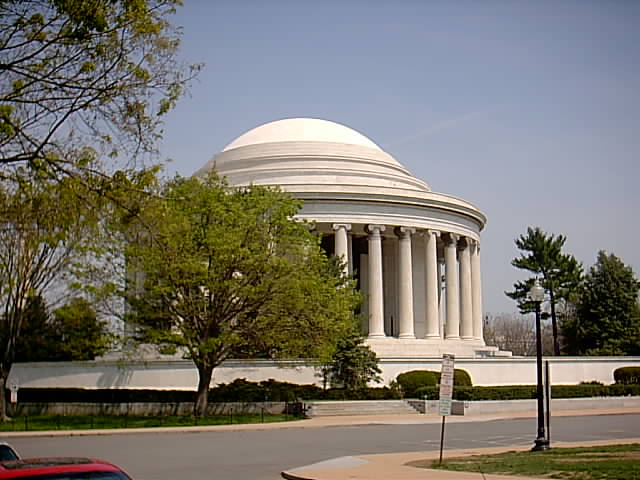 First side view of the Jefferson Memorial, I'm working my way to the front.
---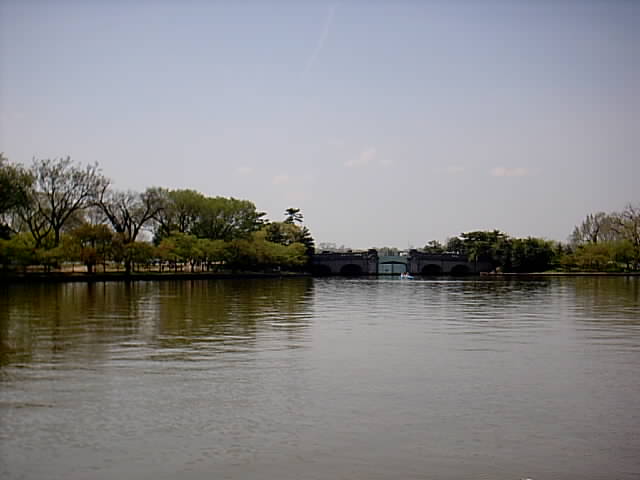 I'll take a look at the tidal basin first.
---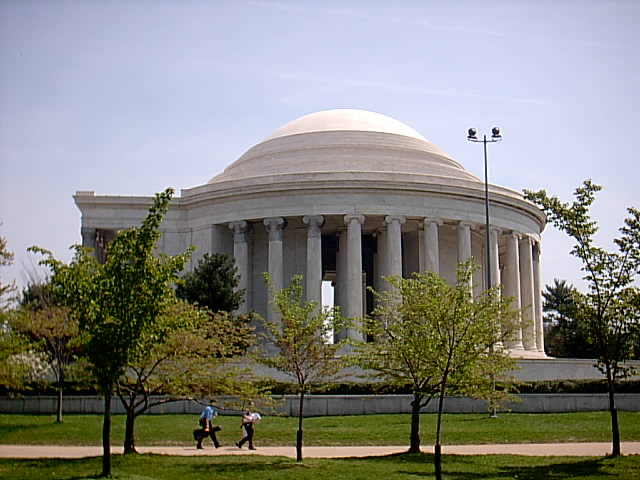 Another side view of the Memorial, with the impressive columns.
---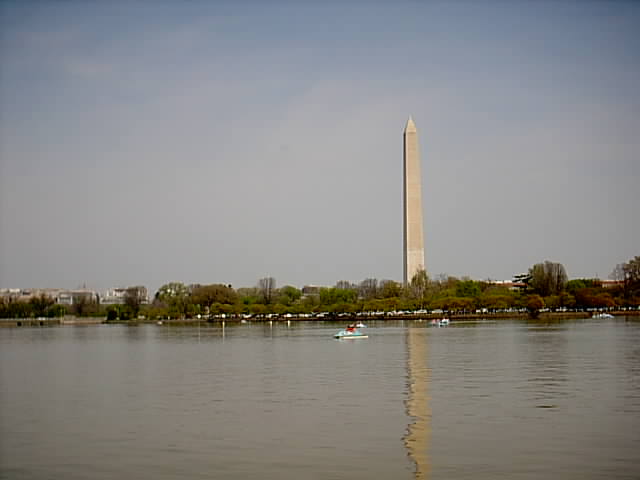 A view across the Tidal Basin at the Washington Monument with a neat reflection in the water.
---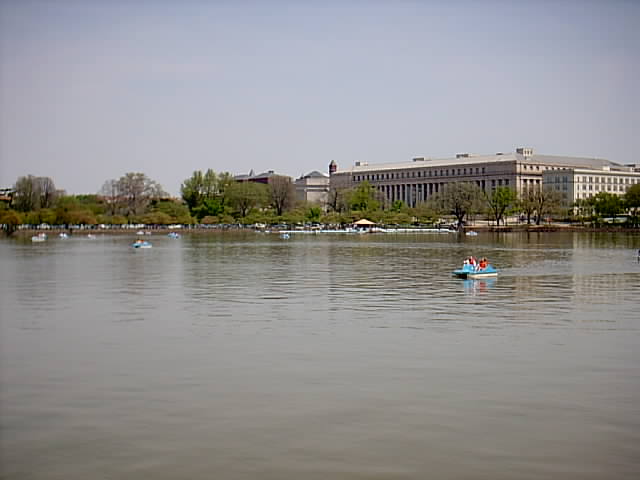 Another view across the Tidal Basin looking at what I believe to be the Bureau of Engraving and Printing.
---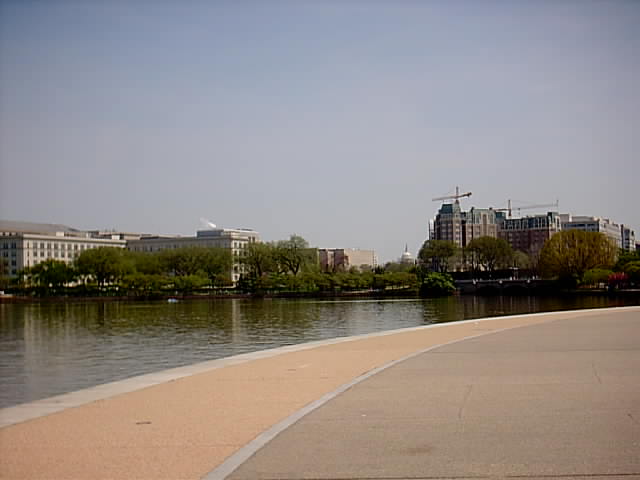 The Capitol Dome can be seen from this view.
---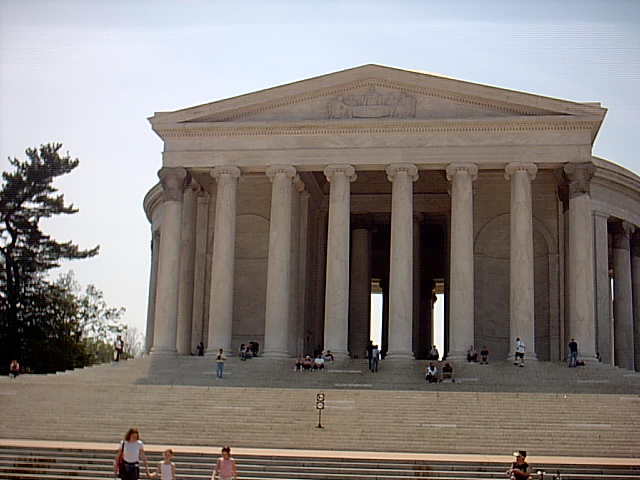 Finally, a front view of the Jefferson Monument and I did not get the picture centered or straight.
---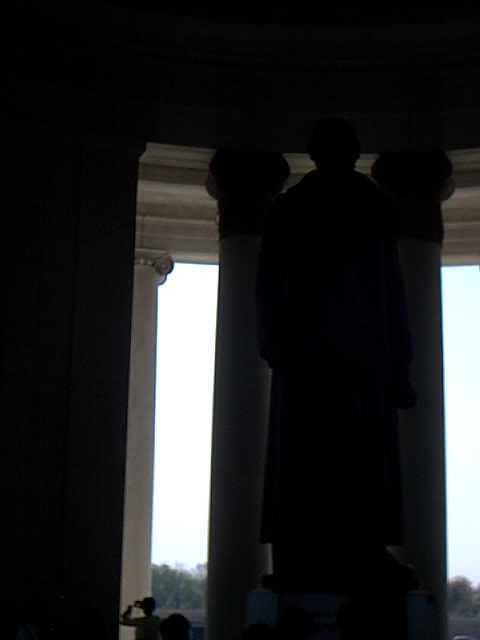 Very dark inside. The camera auto settings seem to favor the penetrating outside side. It is difficult to get a good picture inside.
---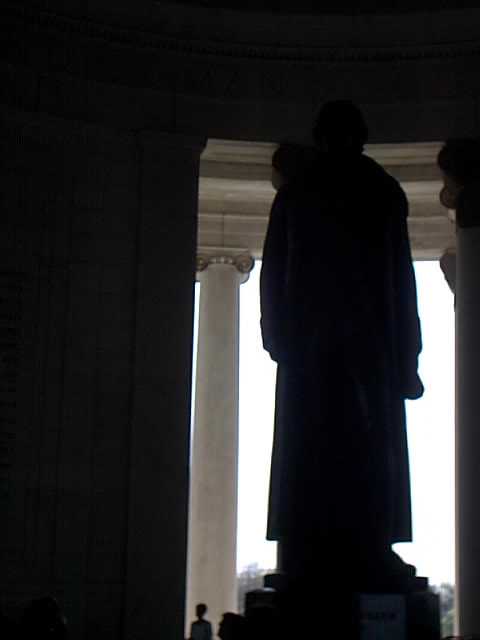 A very tall statue. Again the camera adjusts the aperture to outside ambient lighting that makes its way into the room.
---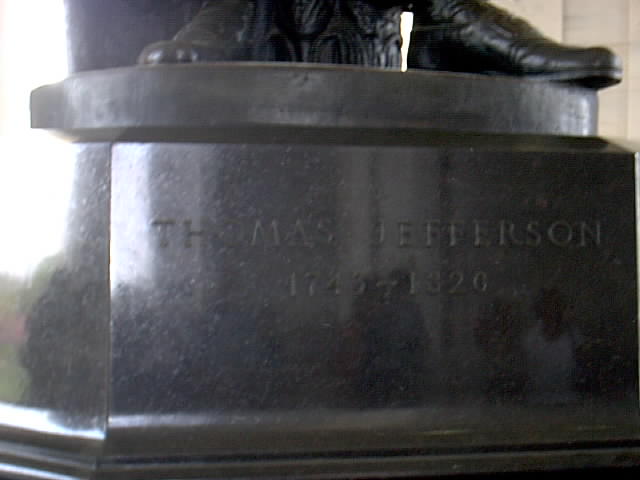 Thomas Jefferson 1743-1820 statue pedestal inscription. He was out 3rd president, serving March 4, 1801 to March 4 1809. Aaron Burr was his first term vice president who became famous for shooting Alexander Hamilton in a Weehawken, NJ duel. TJ died July 4, 1826 exactly 50 years after the adoption of the "Declaration of Independence".
---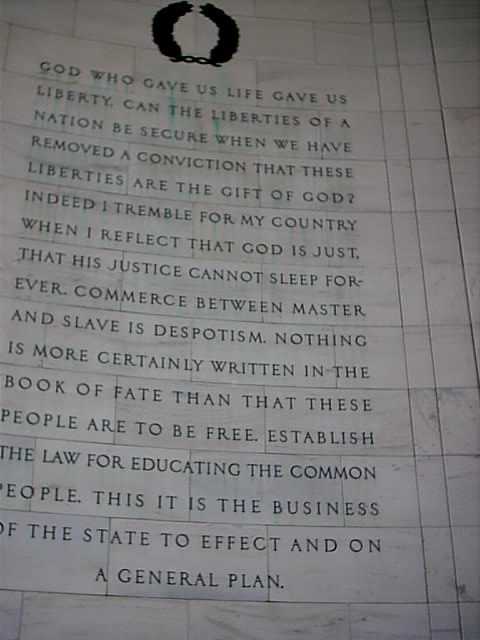 "Inside Wall Inscriptions"
---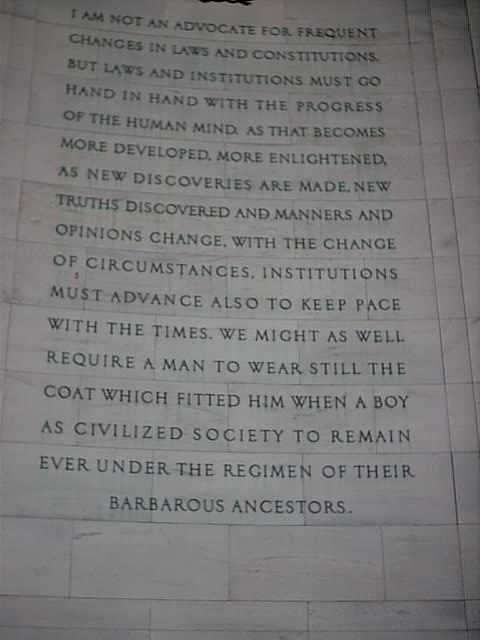 "Inside Wall Inscriptions"
---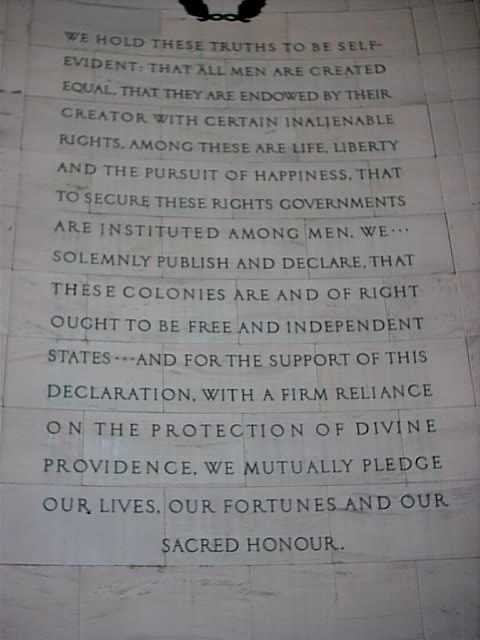 More wall inscriptions.
---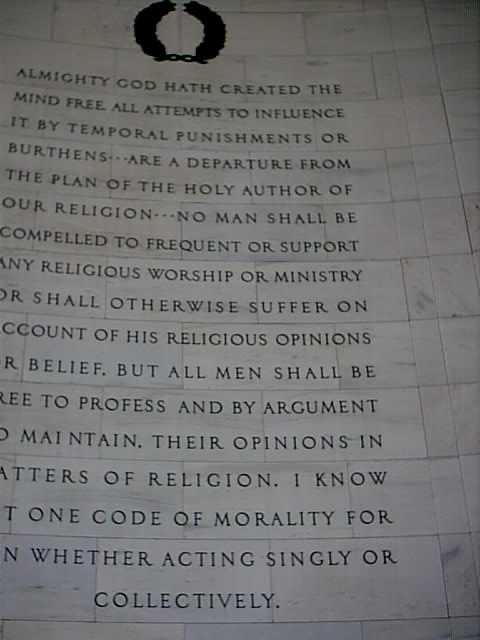 More inscriptions.
---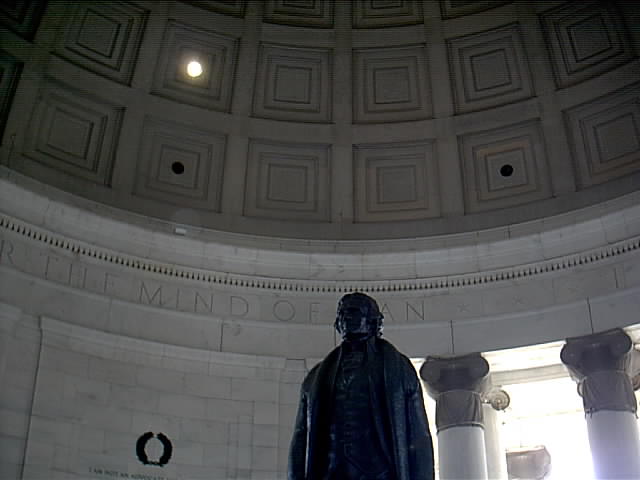 I attempted a close up head shot of the statue. I could have really used a tall ladder for this.
---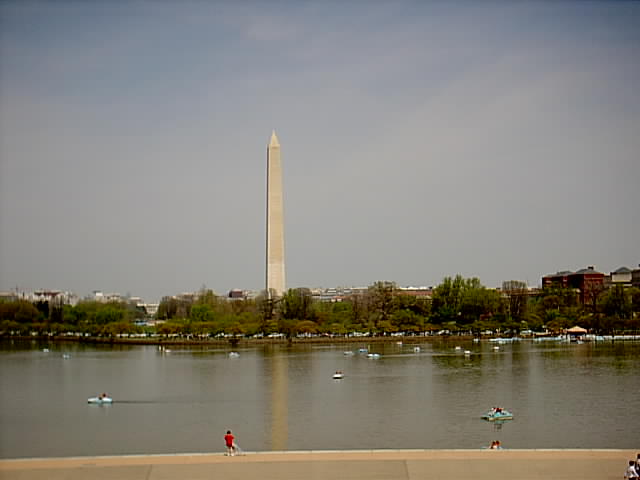 It was such a nice day, I see the Tidal Basin paddle boat rental business is picking up.
---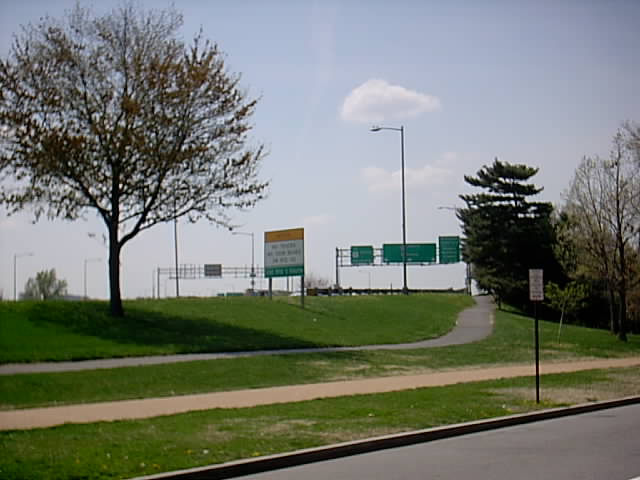 View of the I-66 road signage, while making my way back to the Tourmobile stop.
---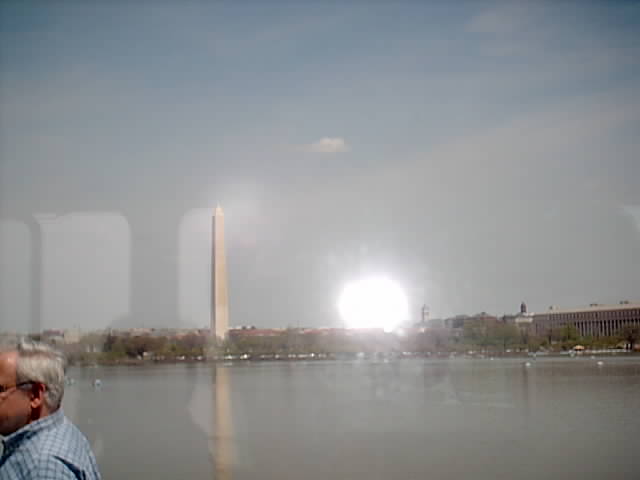 One last sun glared photo of the TJ monument area, as I am making my back to the Tourmobile stop. Next stop will be Arlington Cemetery. I wanted to spend a more time at the Visitor's Center and find the location of the Arlington Metro Station.
---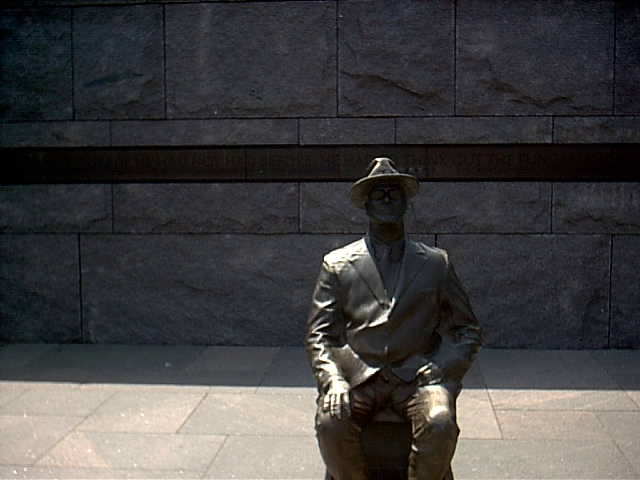 Close up view of FDR sitting in his wheel chair.
---
Back To Washington DC 25 Washington DC Itinerary Menu Next To Washington DC 27