---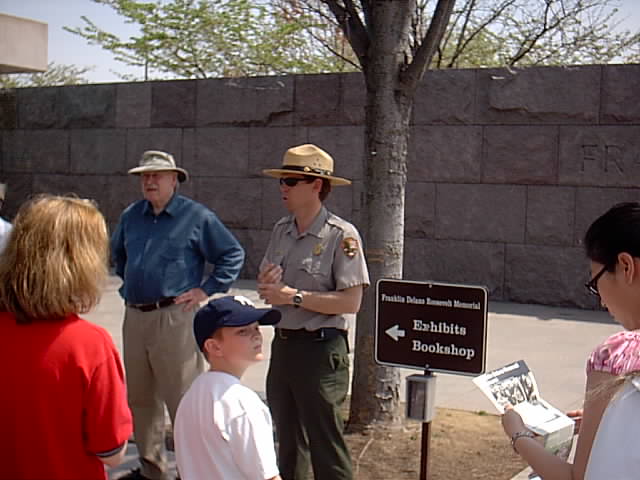 National Park Service Guide explaining some of FDR's history and monument attractions.
---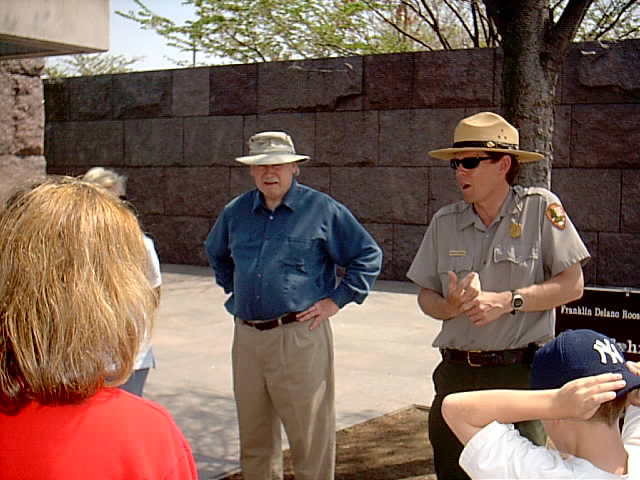 He continues with his FDR presentation.
---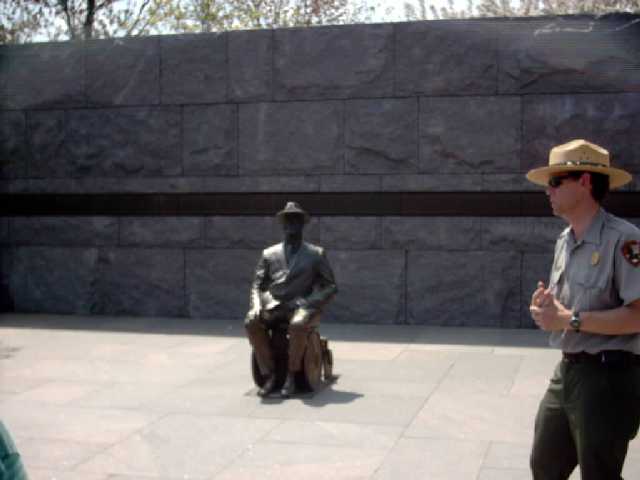 Explaining the story about his mostly concealed handicap condition while in office and this statue.
---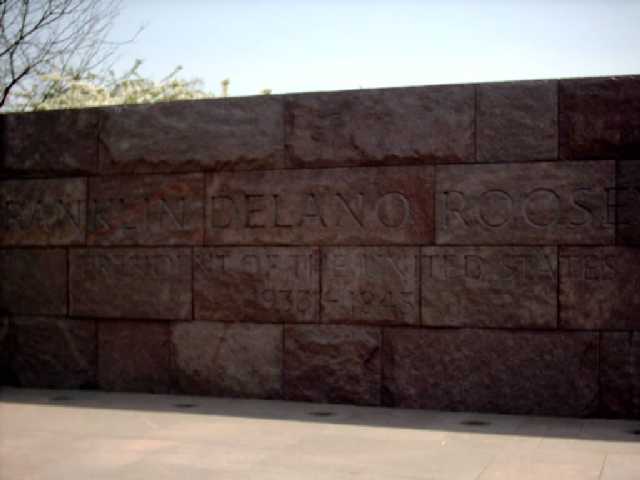 FDR Memorial Wall with the engraved inscription, "President Of The United States 1933-1945".
---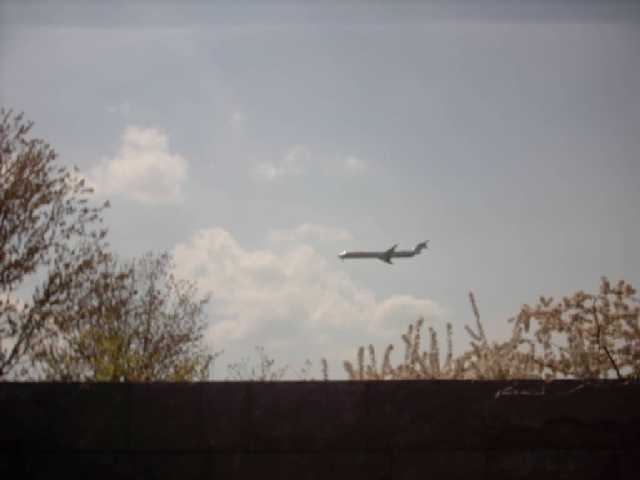 I could not resist this picture, since it was flying so low. I just realized how close we are to Reagan National Airport. Can you tell I have a mindset for airplanes?
---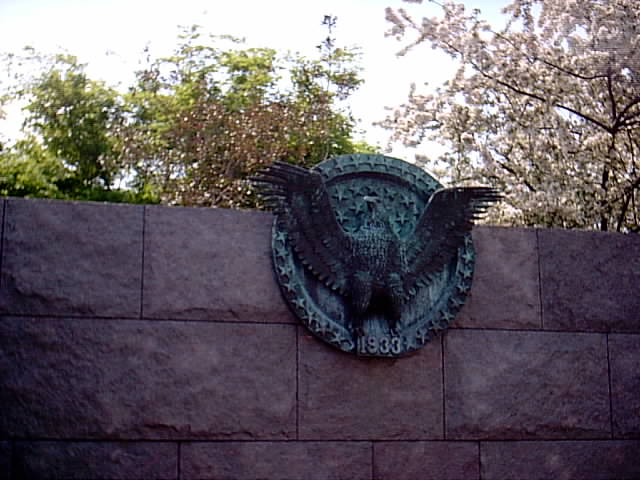 Memorial 1933 Plaque of an Eagle, the year FDR became president.
---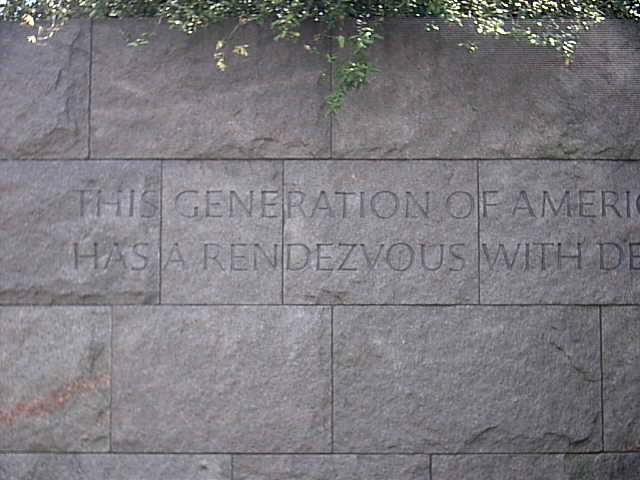 "This generation of Americans has a rendezvous with destiny". Reagan often quoted that line.
---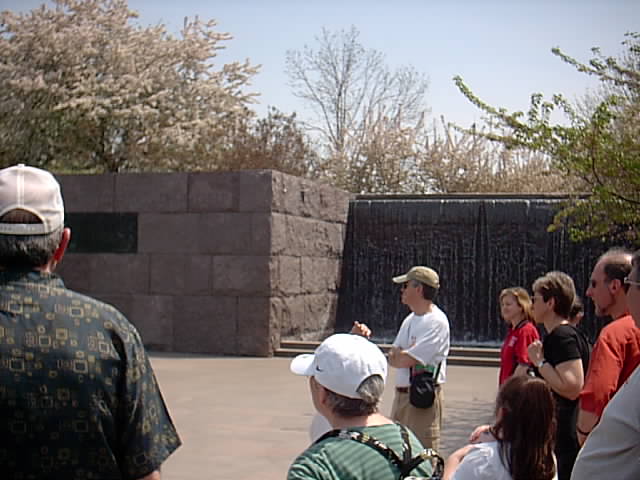 Park Service Ranger presentation about the water fall.
---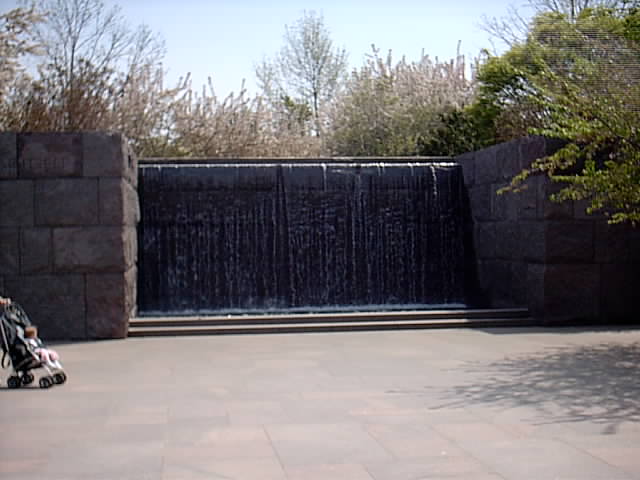 The waterfall is a good picture taking opportunity.
---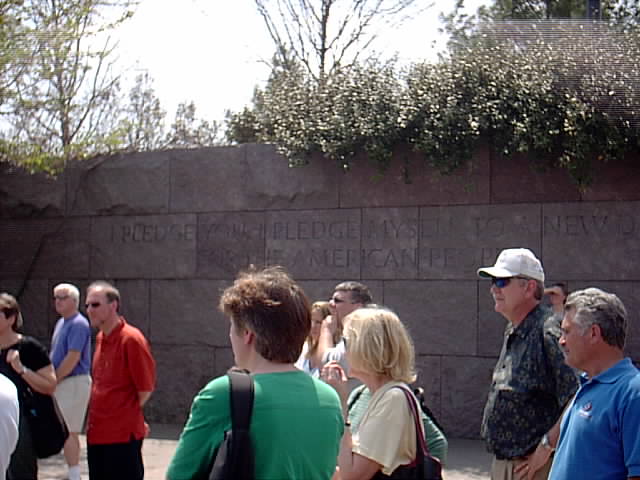 Some of the tourist gathered around to listen to the presentation.
---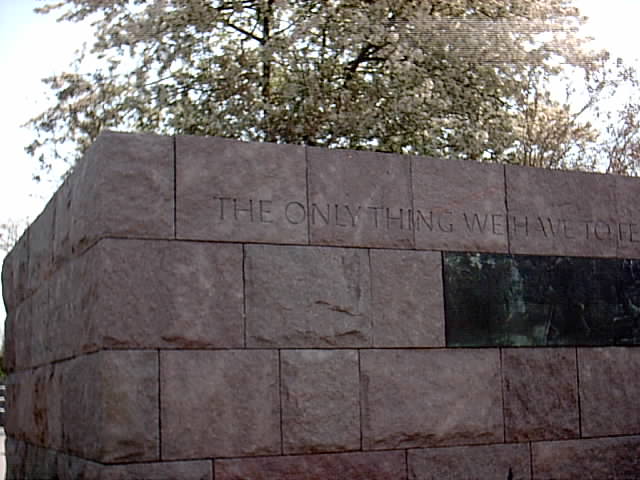 "The only thing we have to fear is fear itself".
---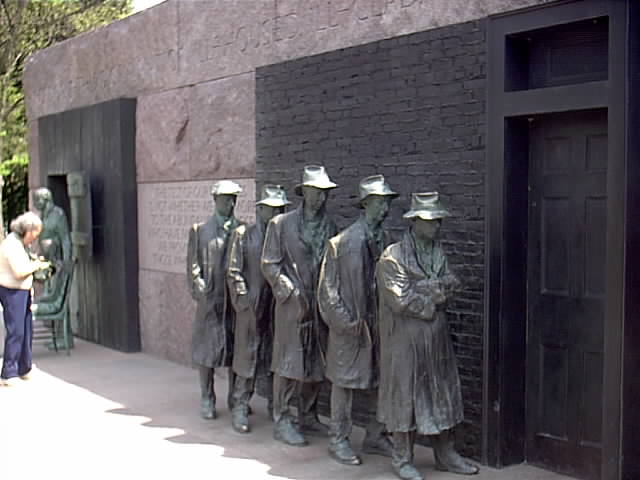 The "Depression" display presentation.
---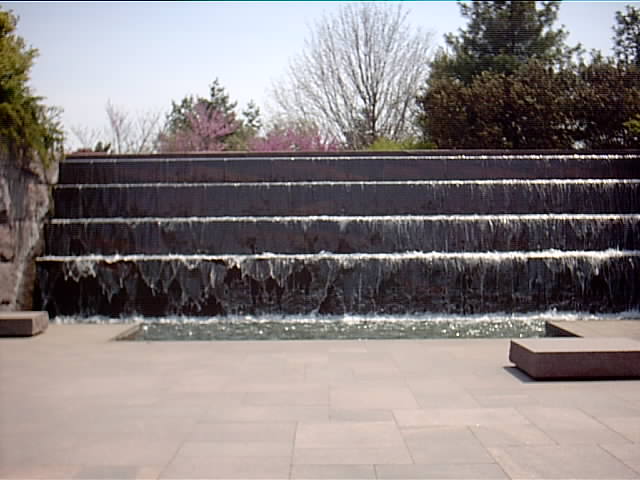 "Water Fall"
---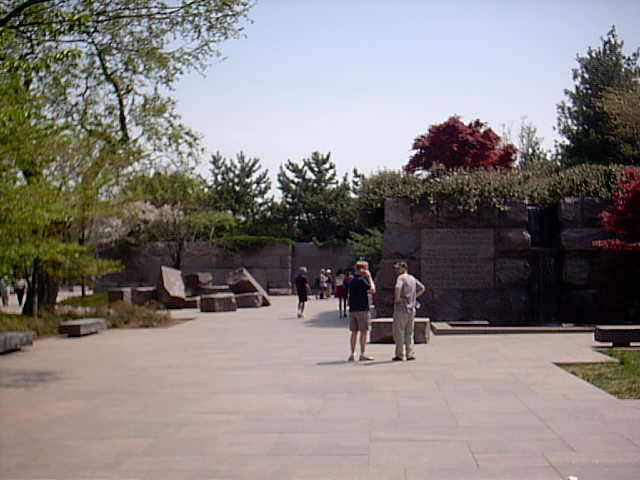 A picture to illustrate how large of scale this memorial complex is.
---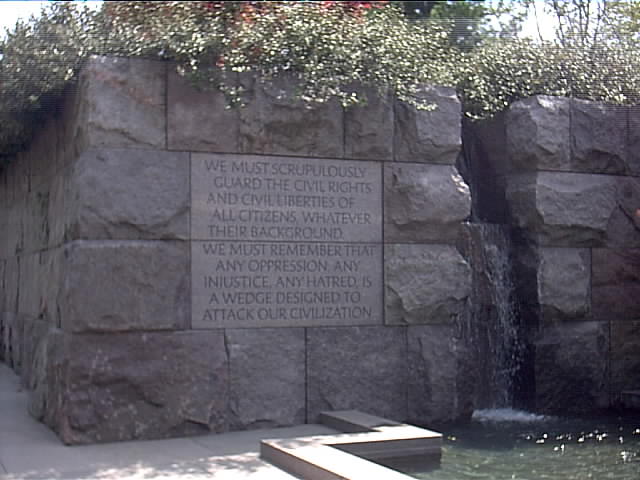 Wall inscription from a speech passage.
---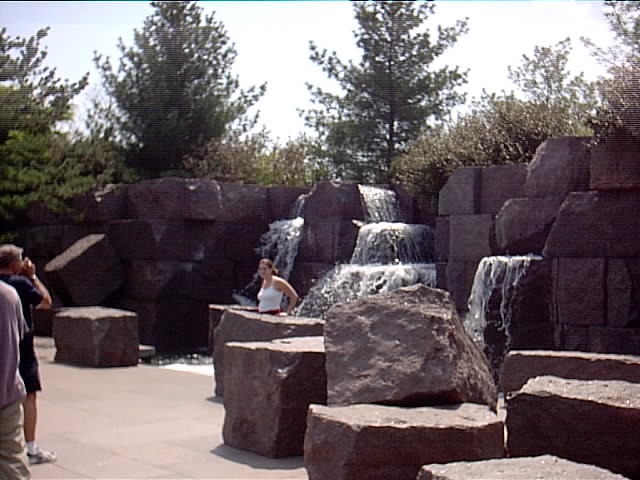 People posing for a picture at the waterfall.
---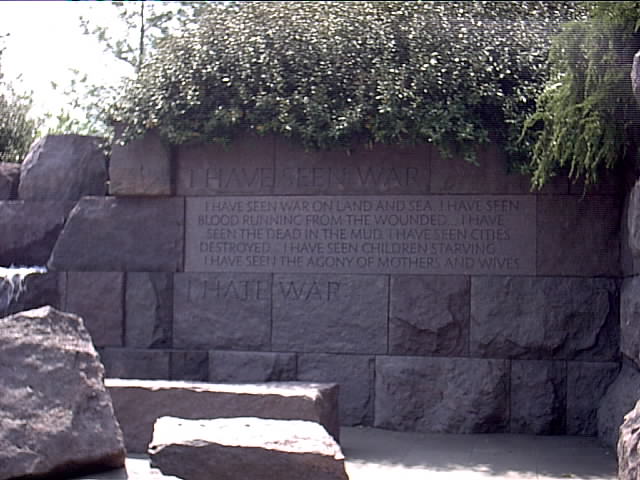 Hate war speech quotes inscribed on the wall.
---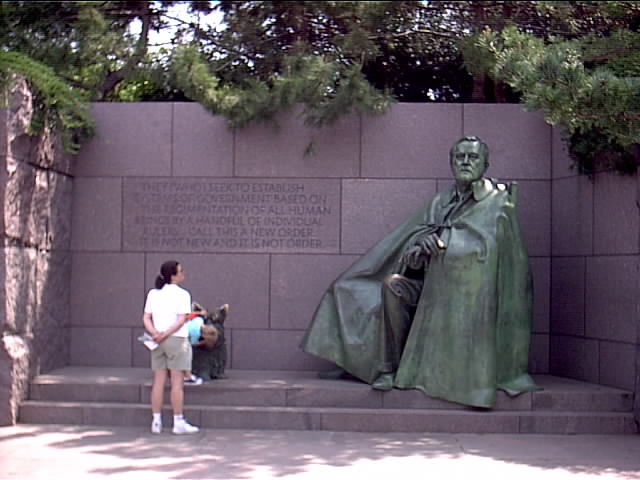 "Fala" and "FDR".
---
Back To Washington DC 26 Washington DC Itinerary Menu Next To Washington DC 28